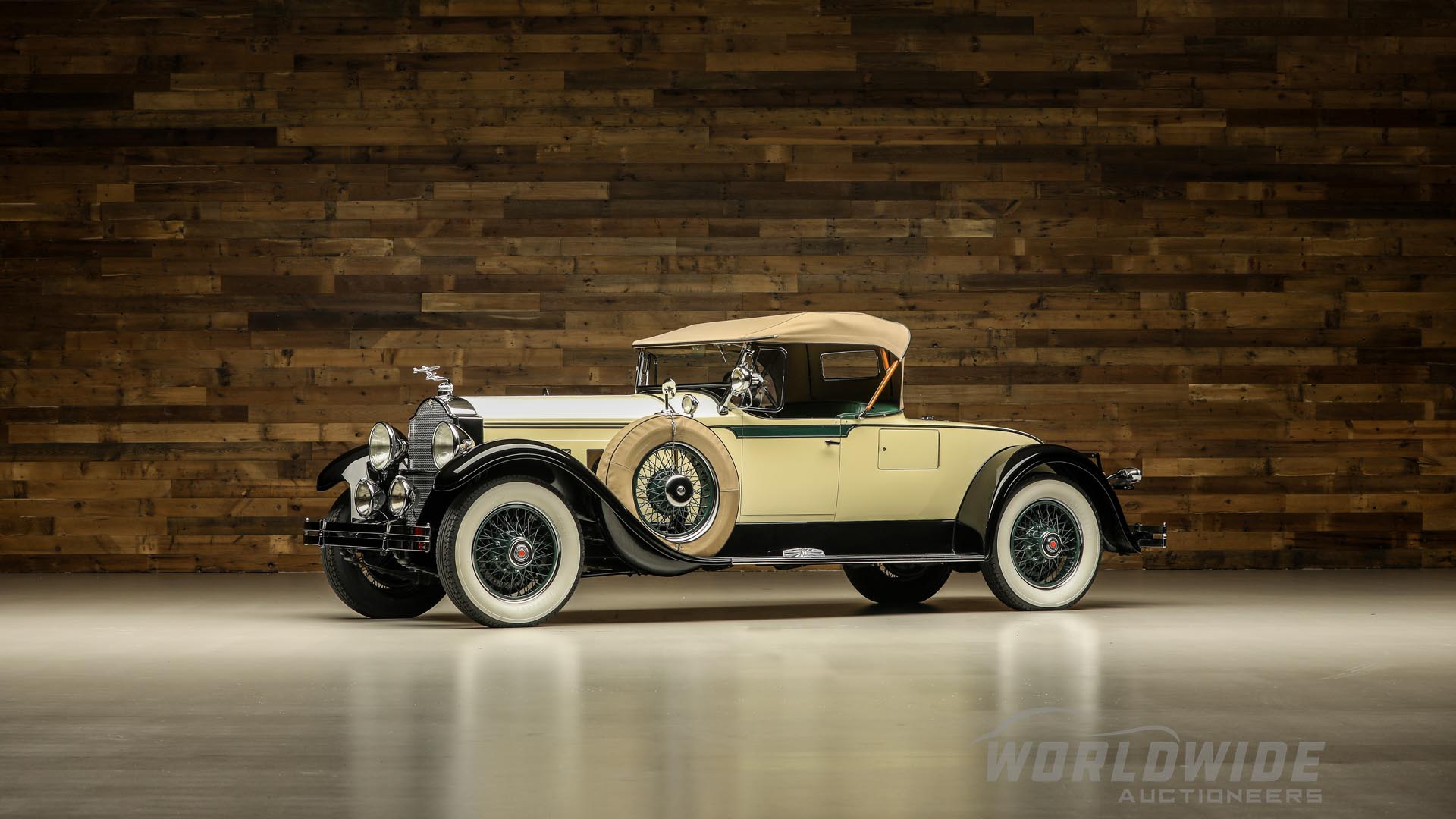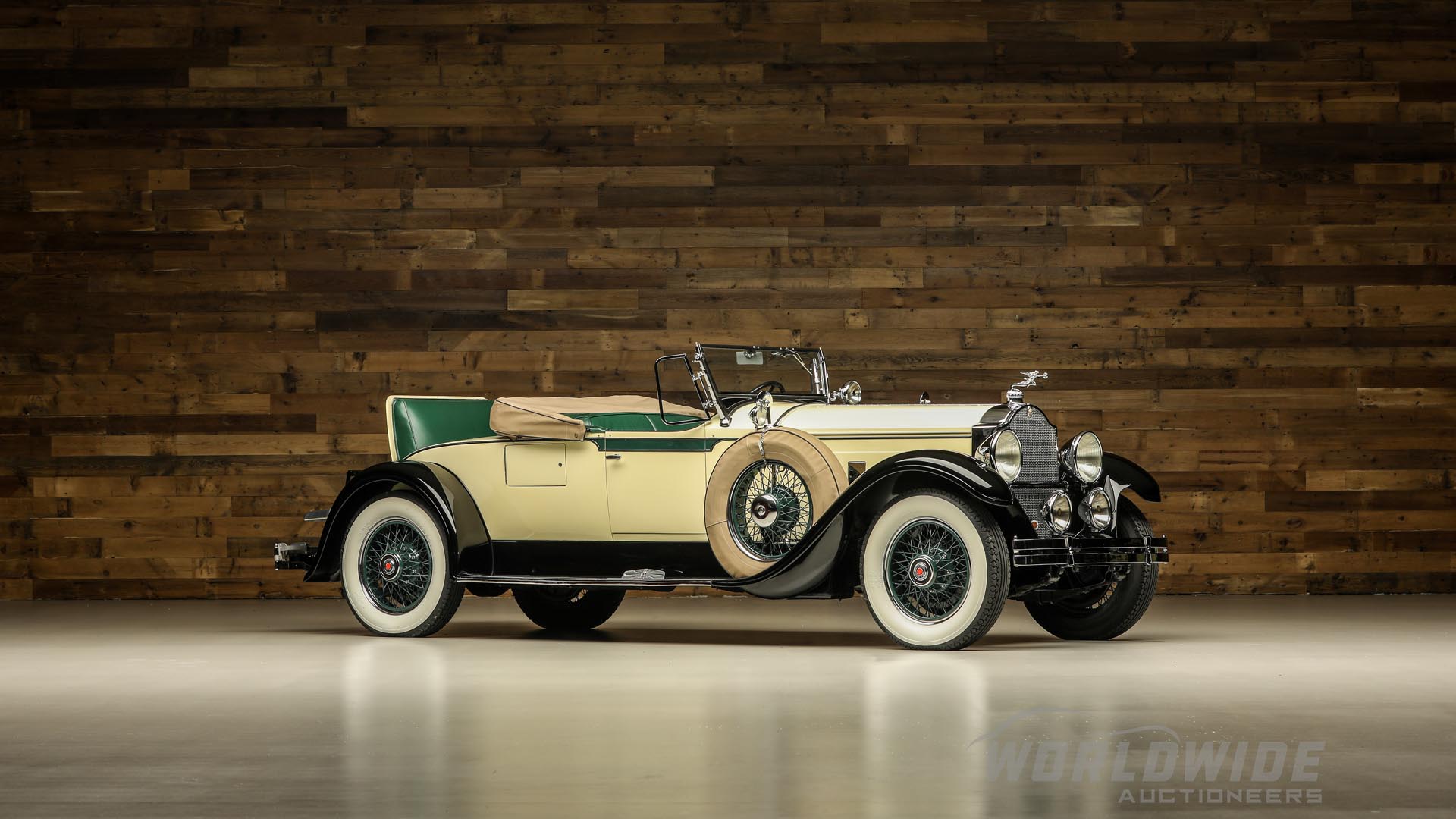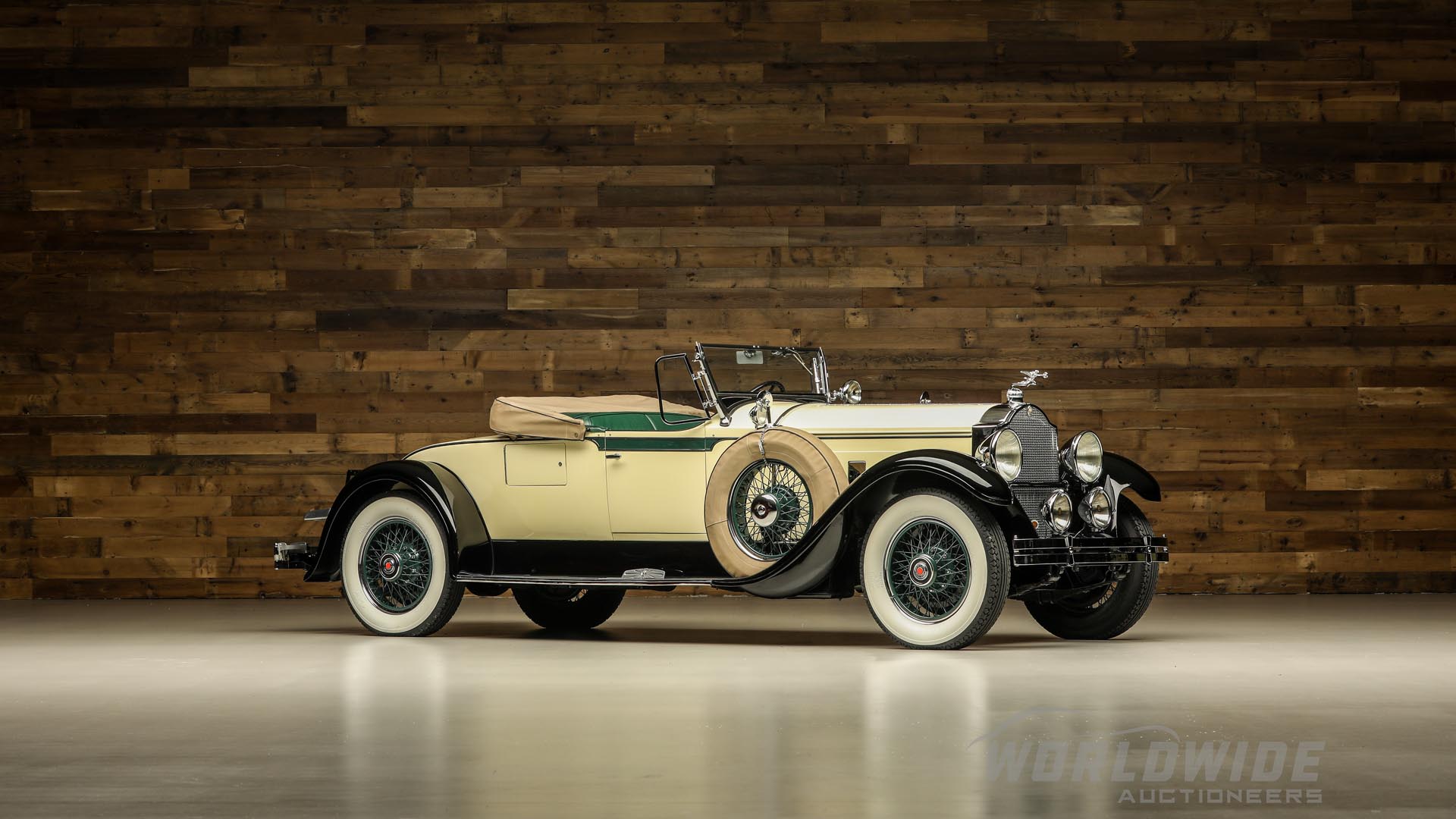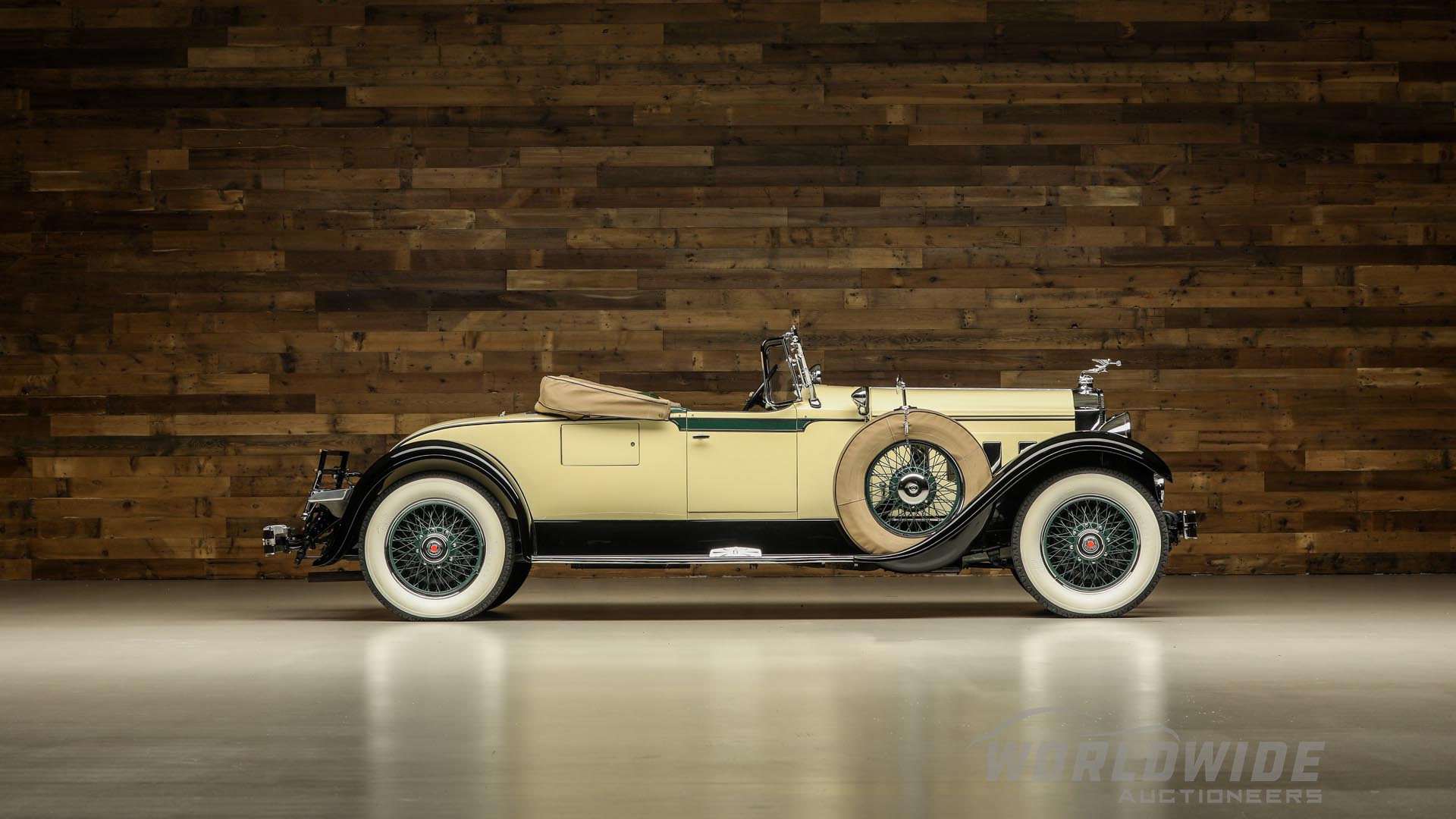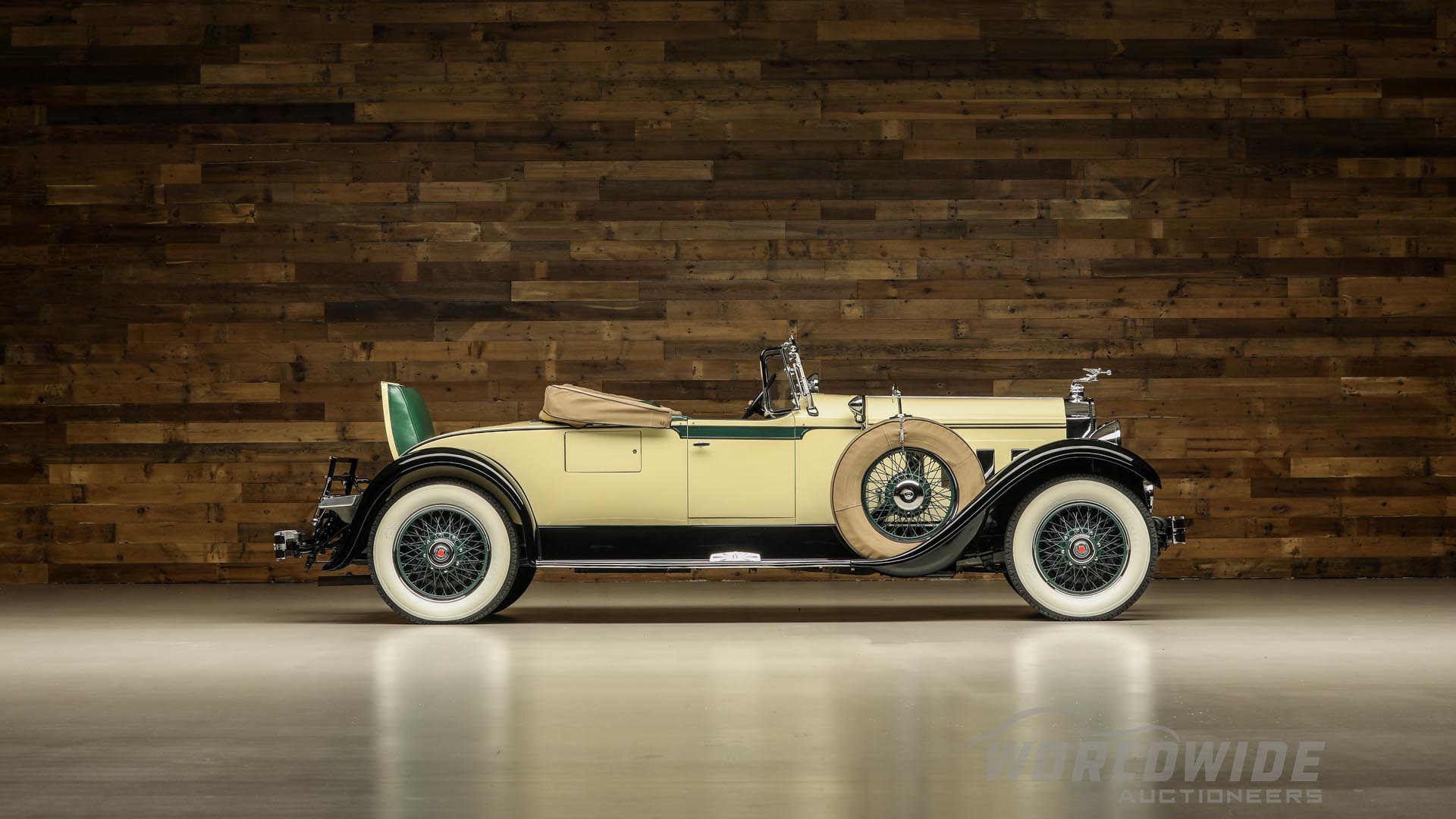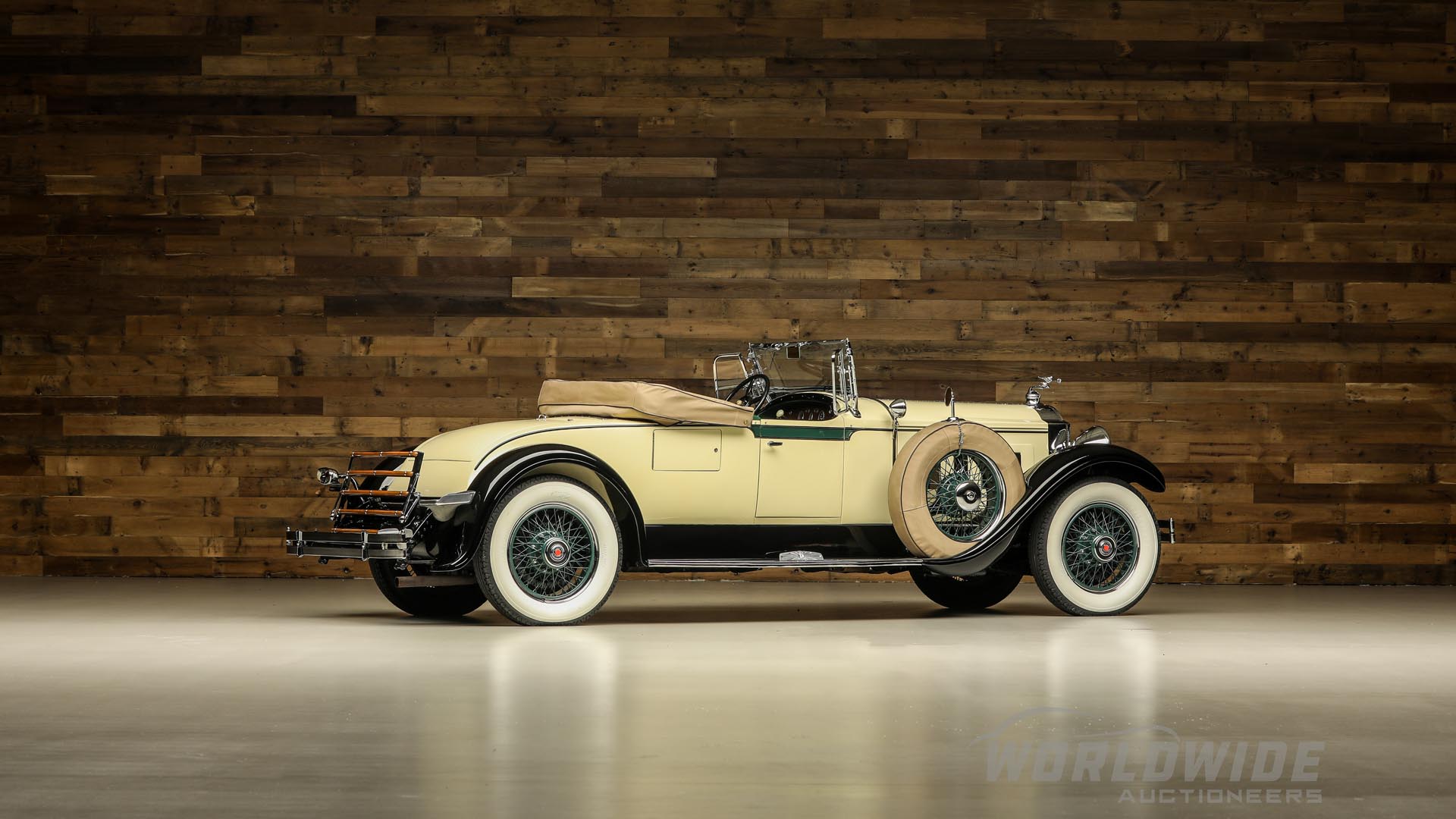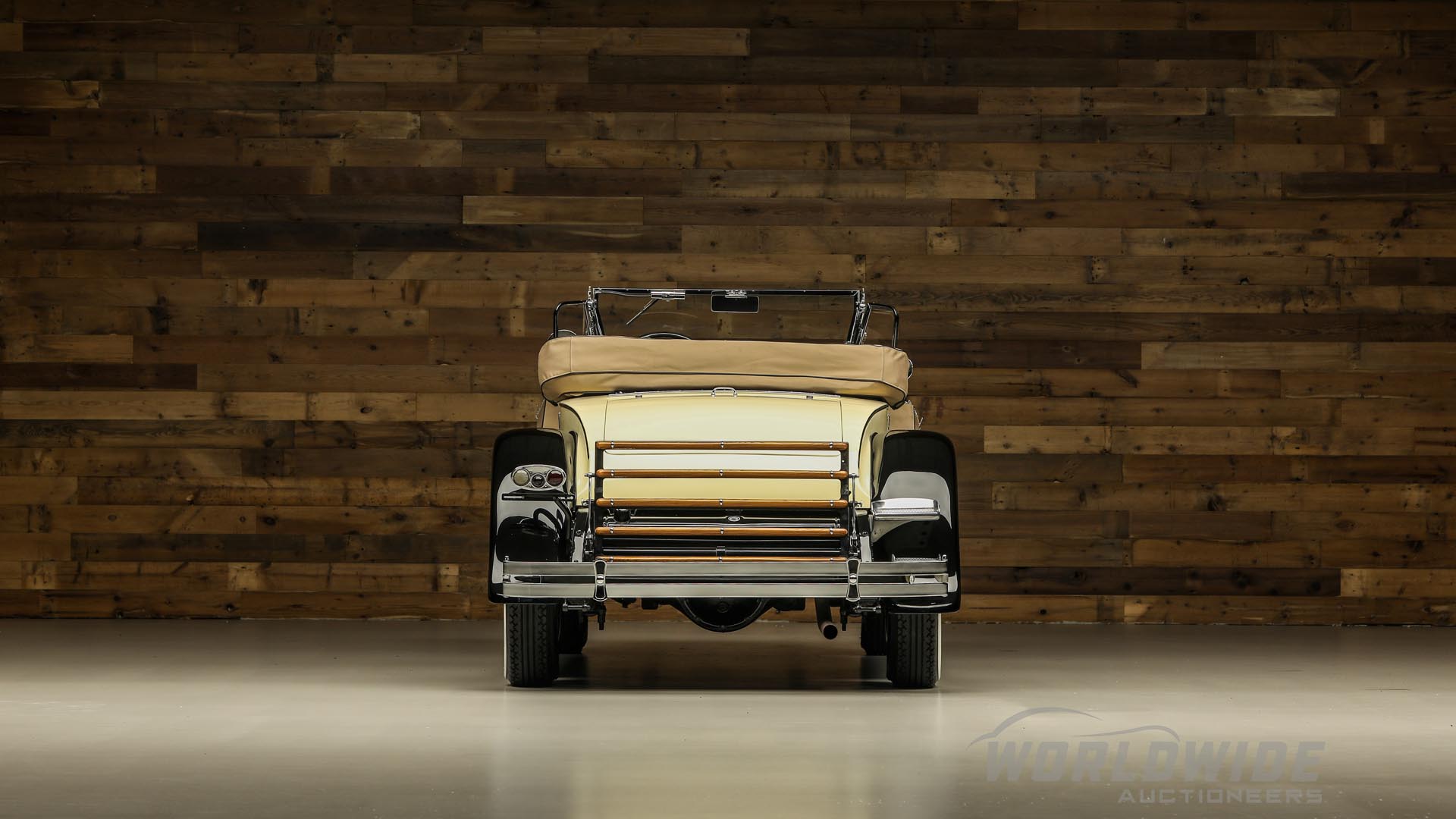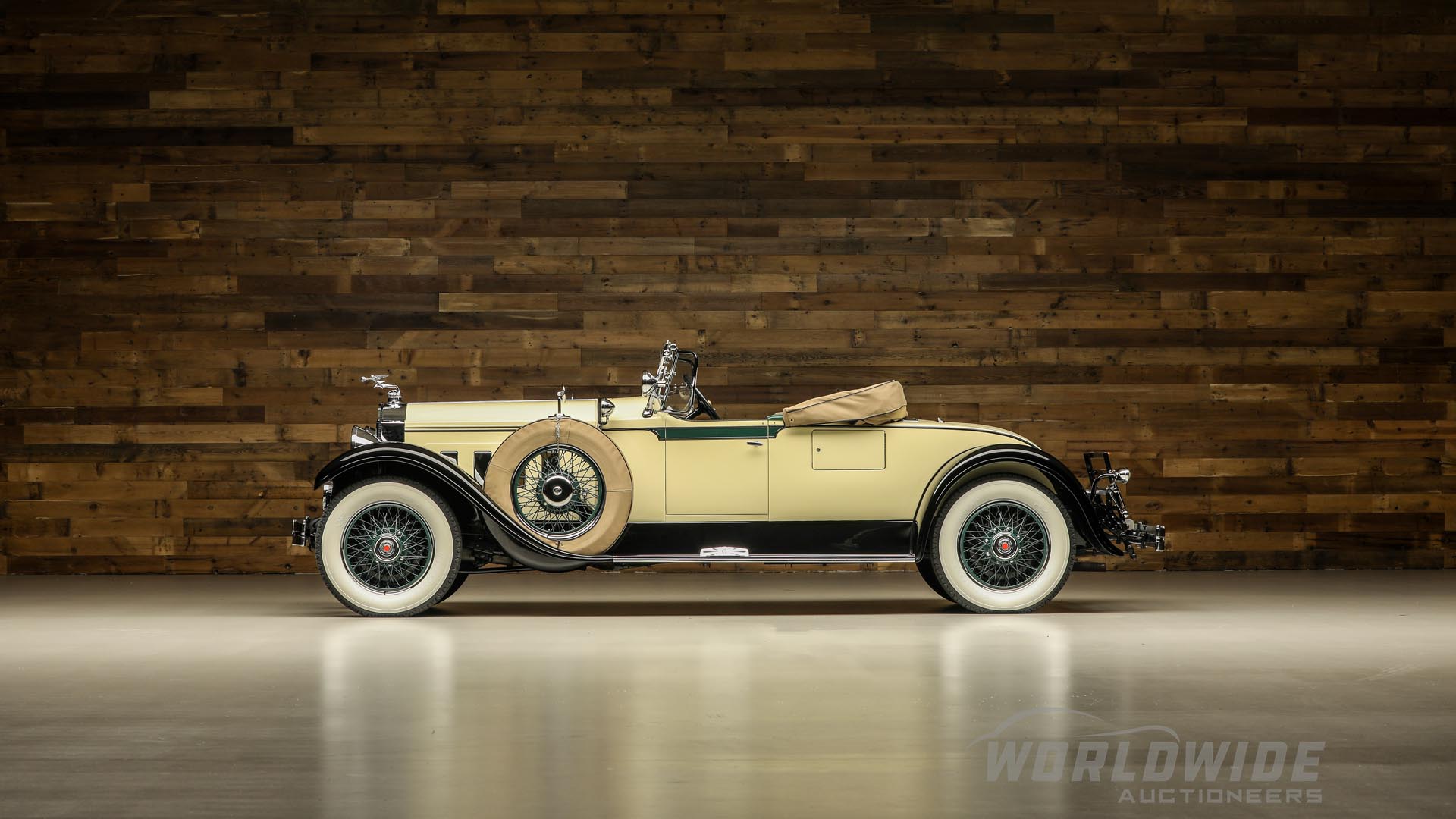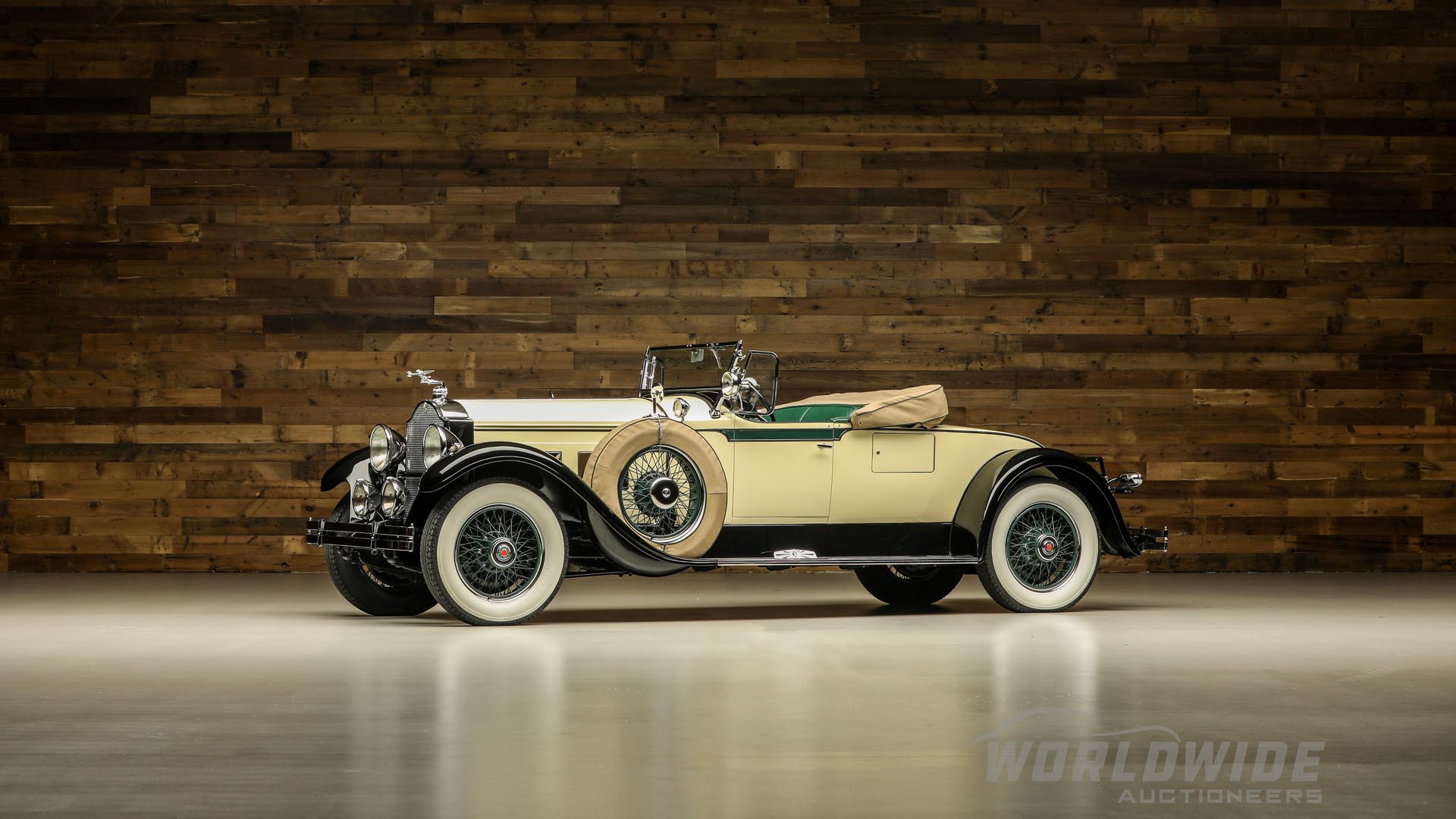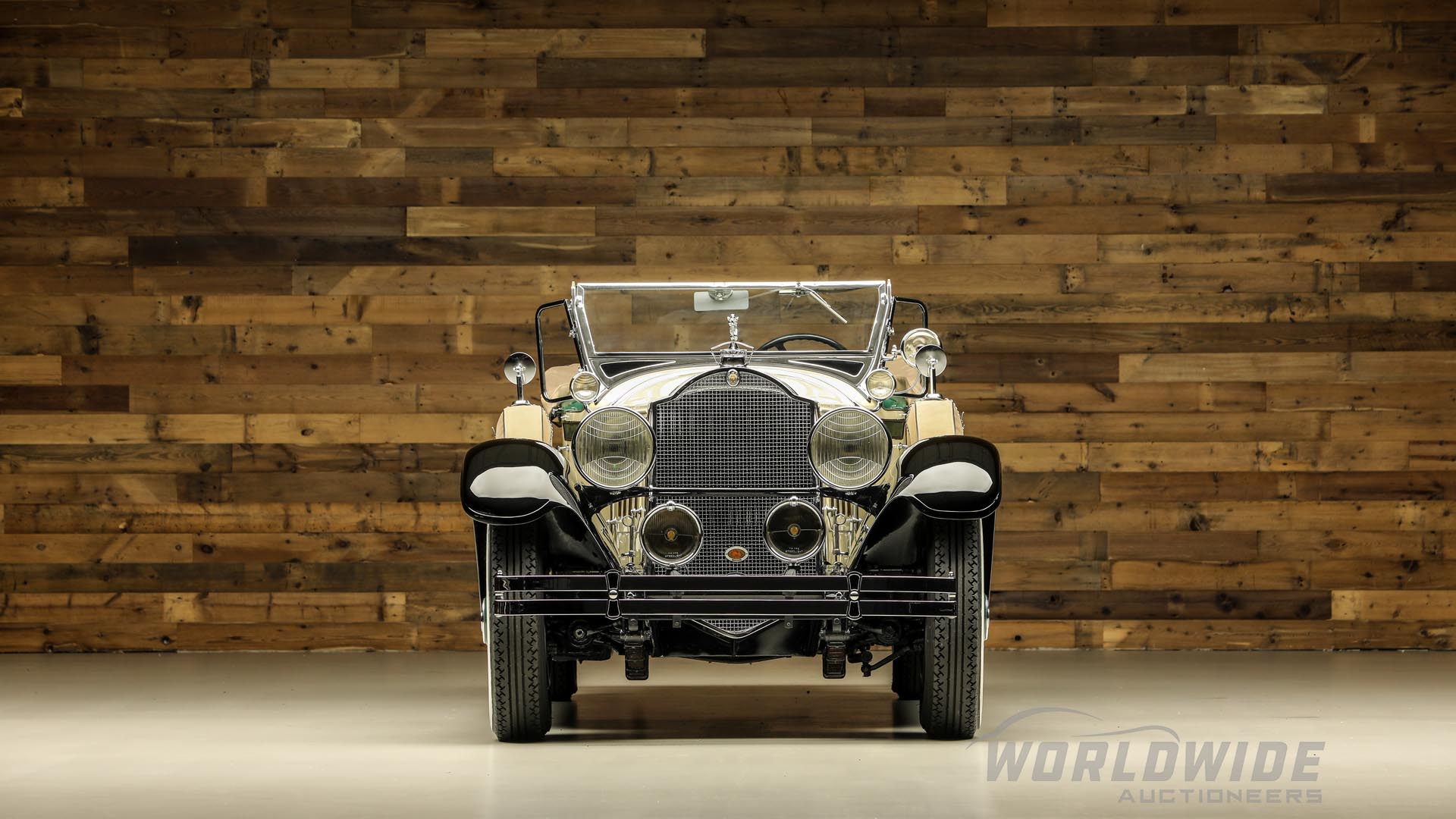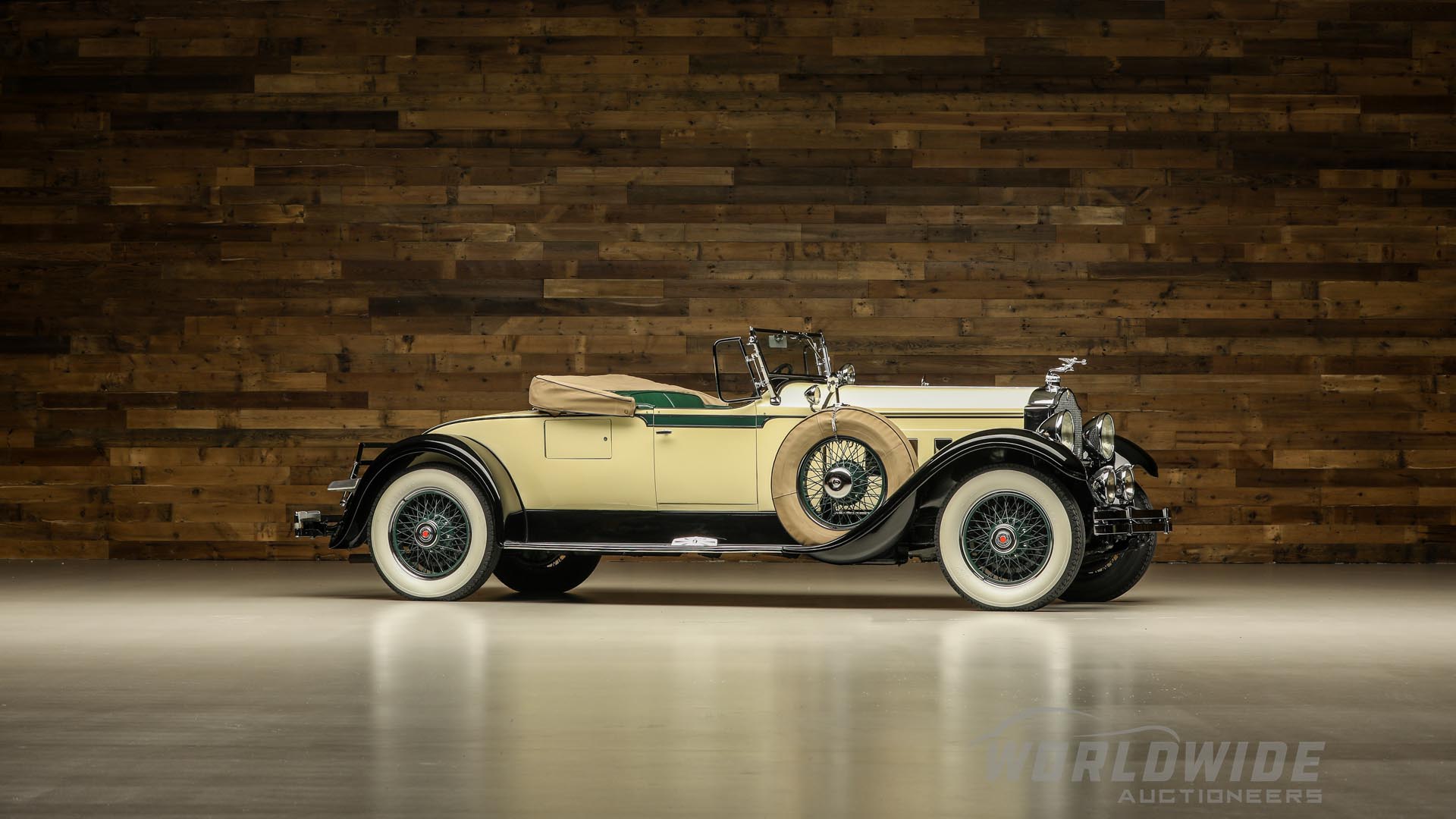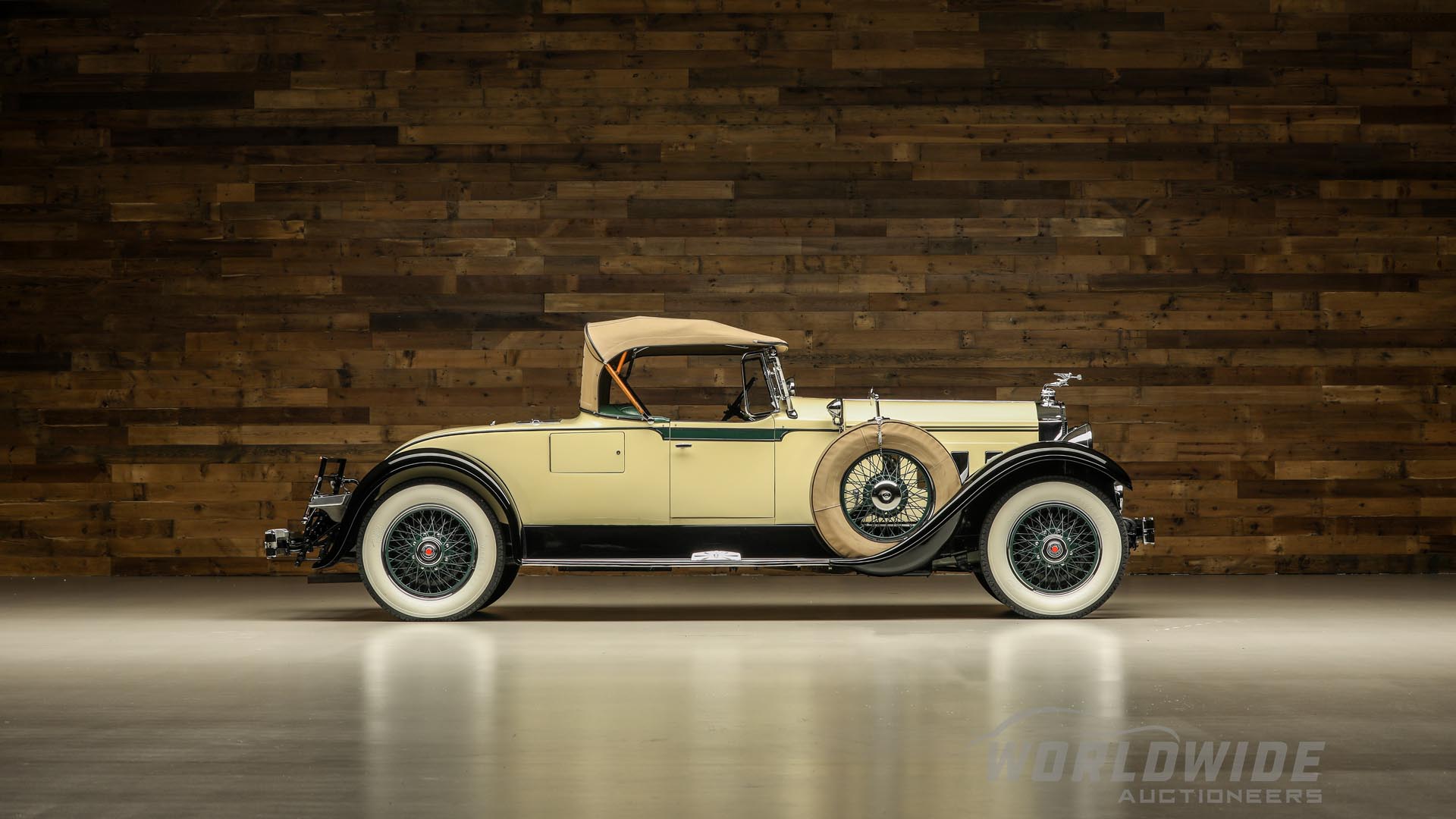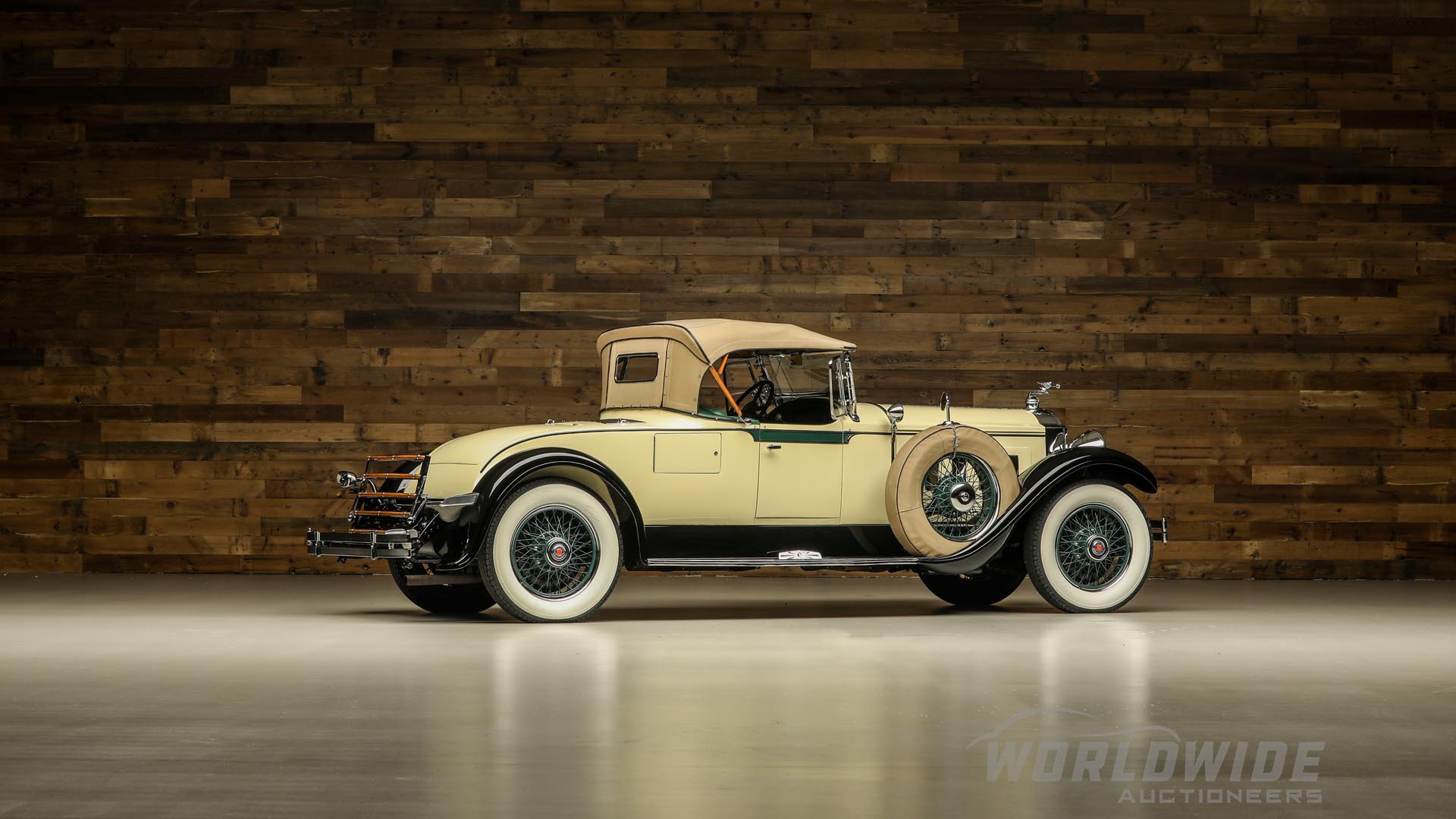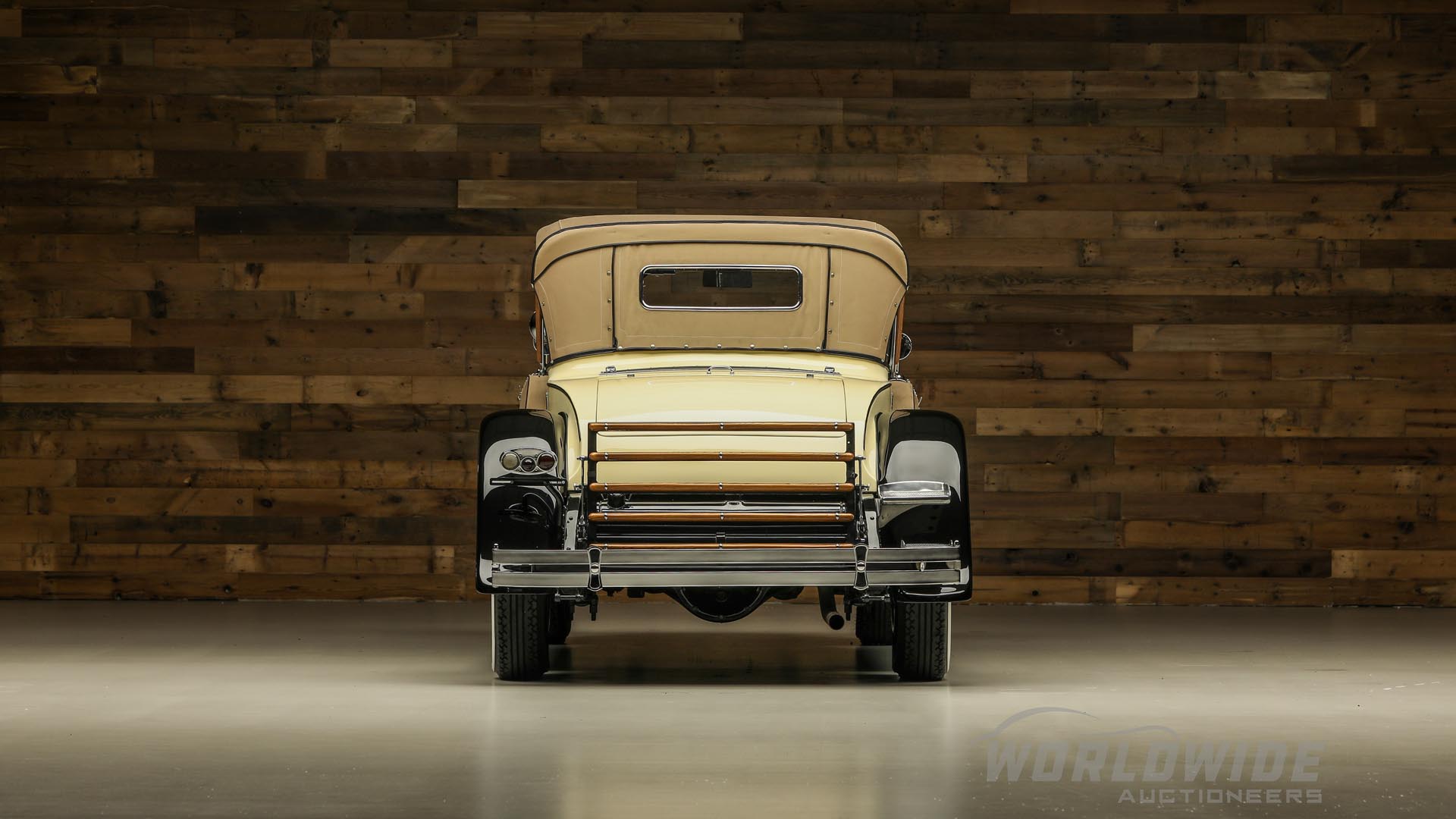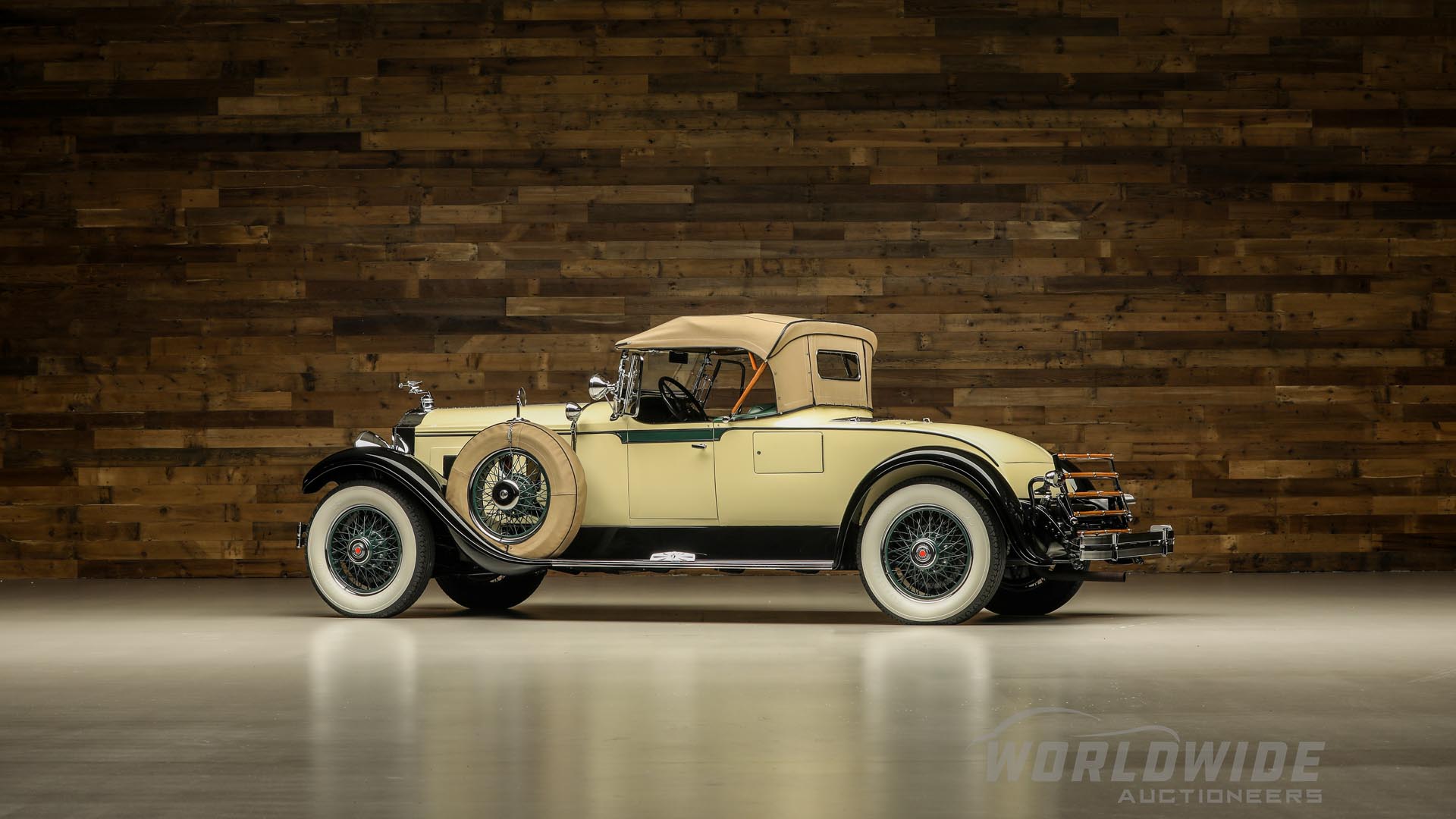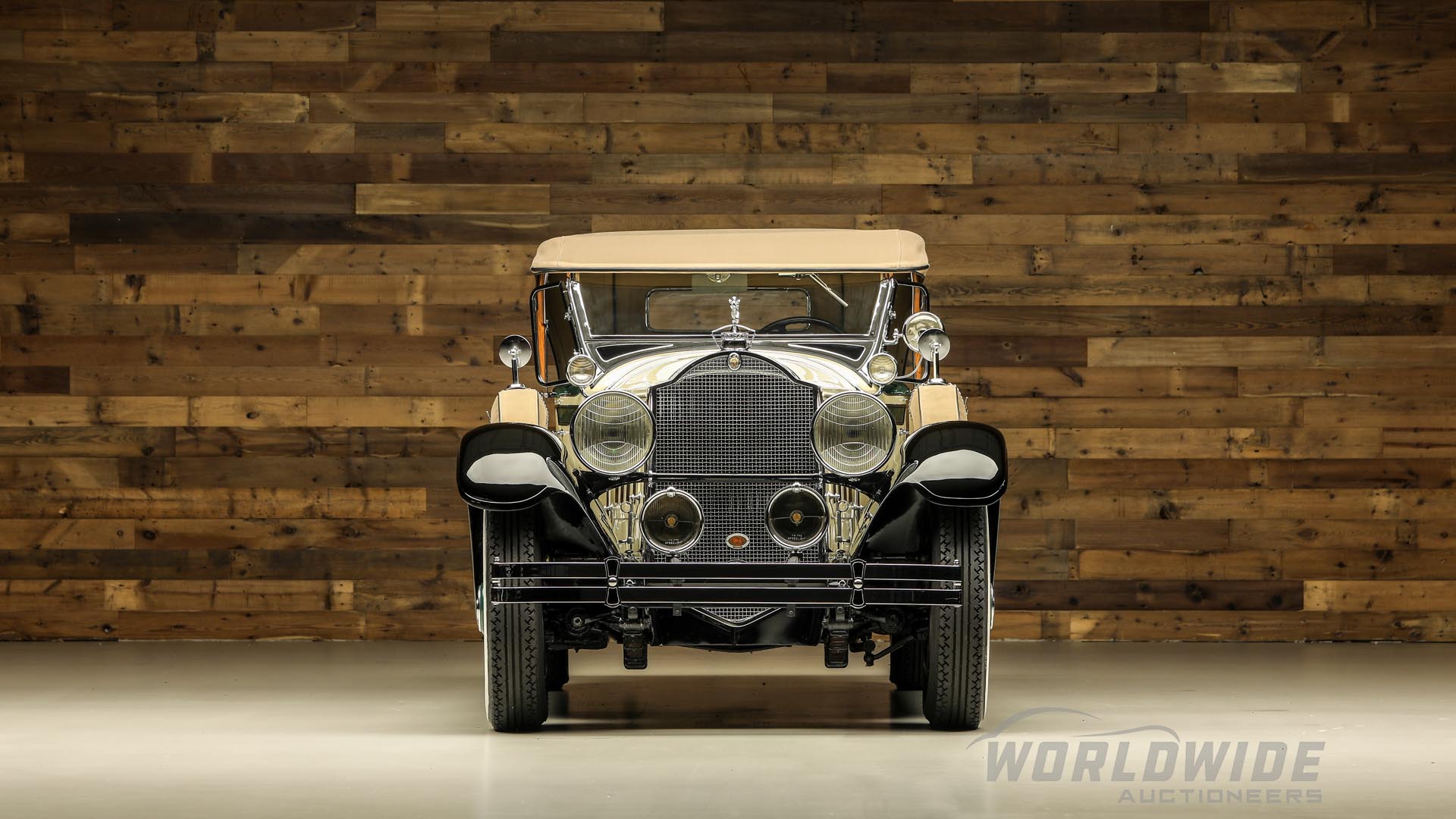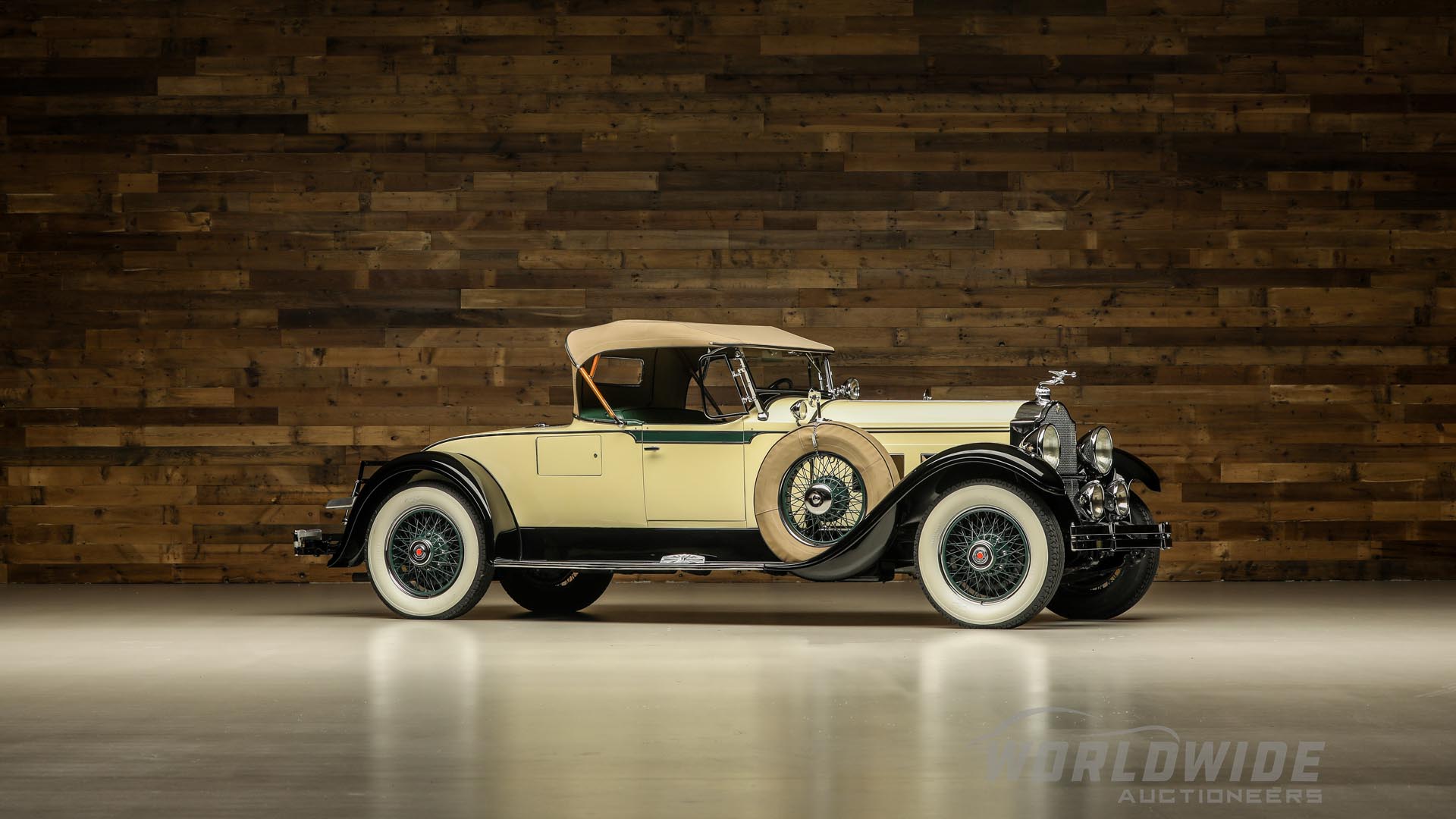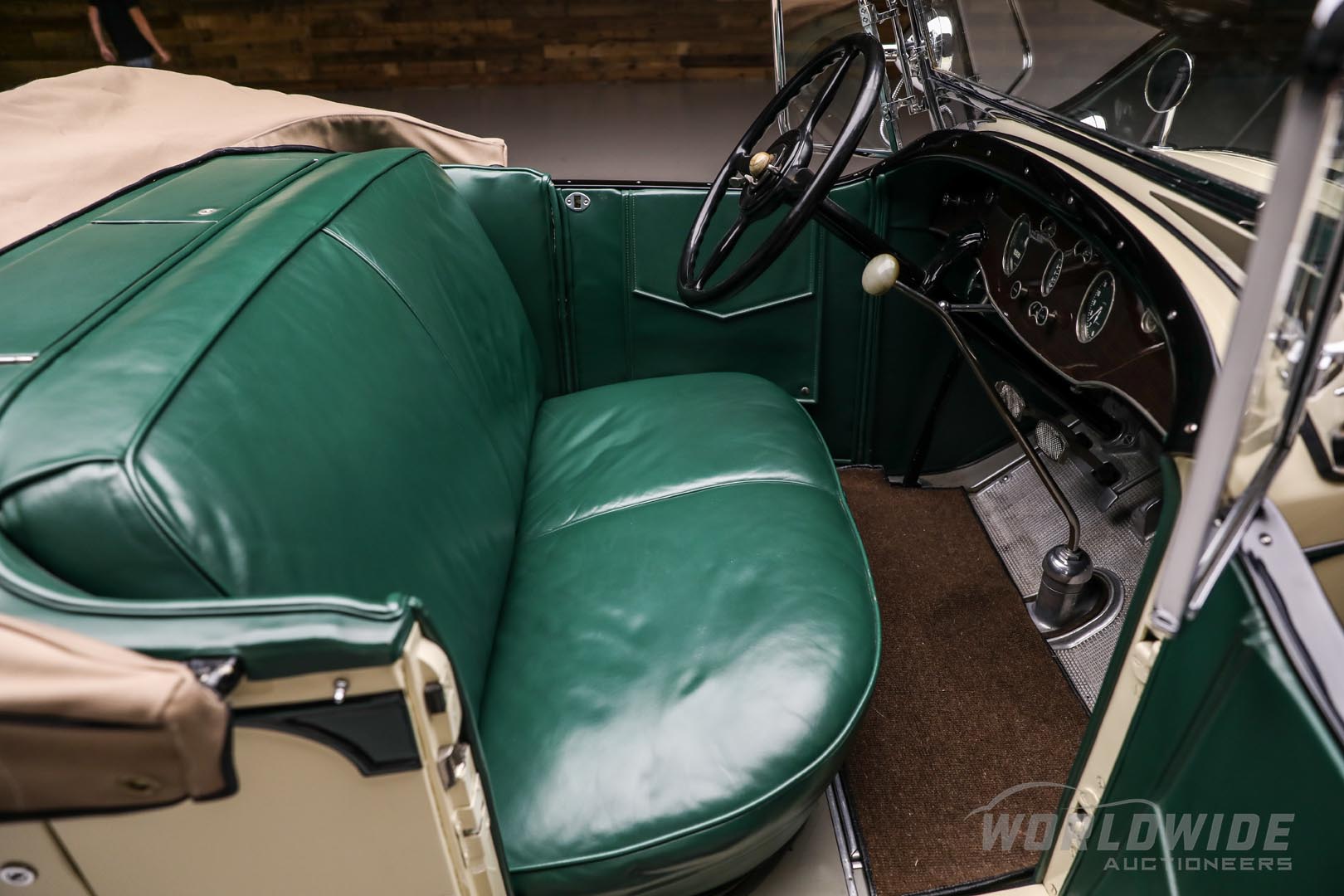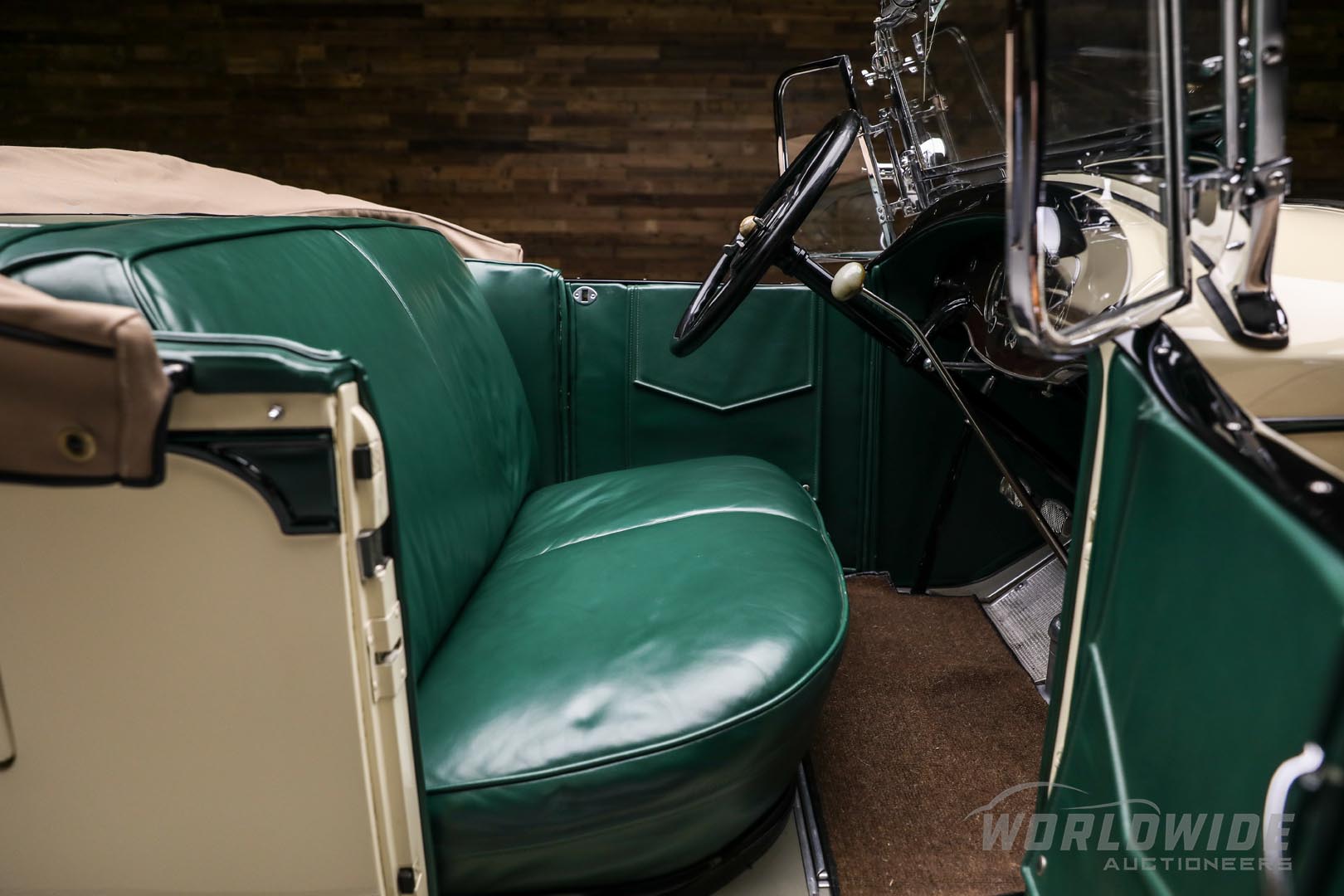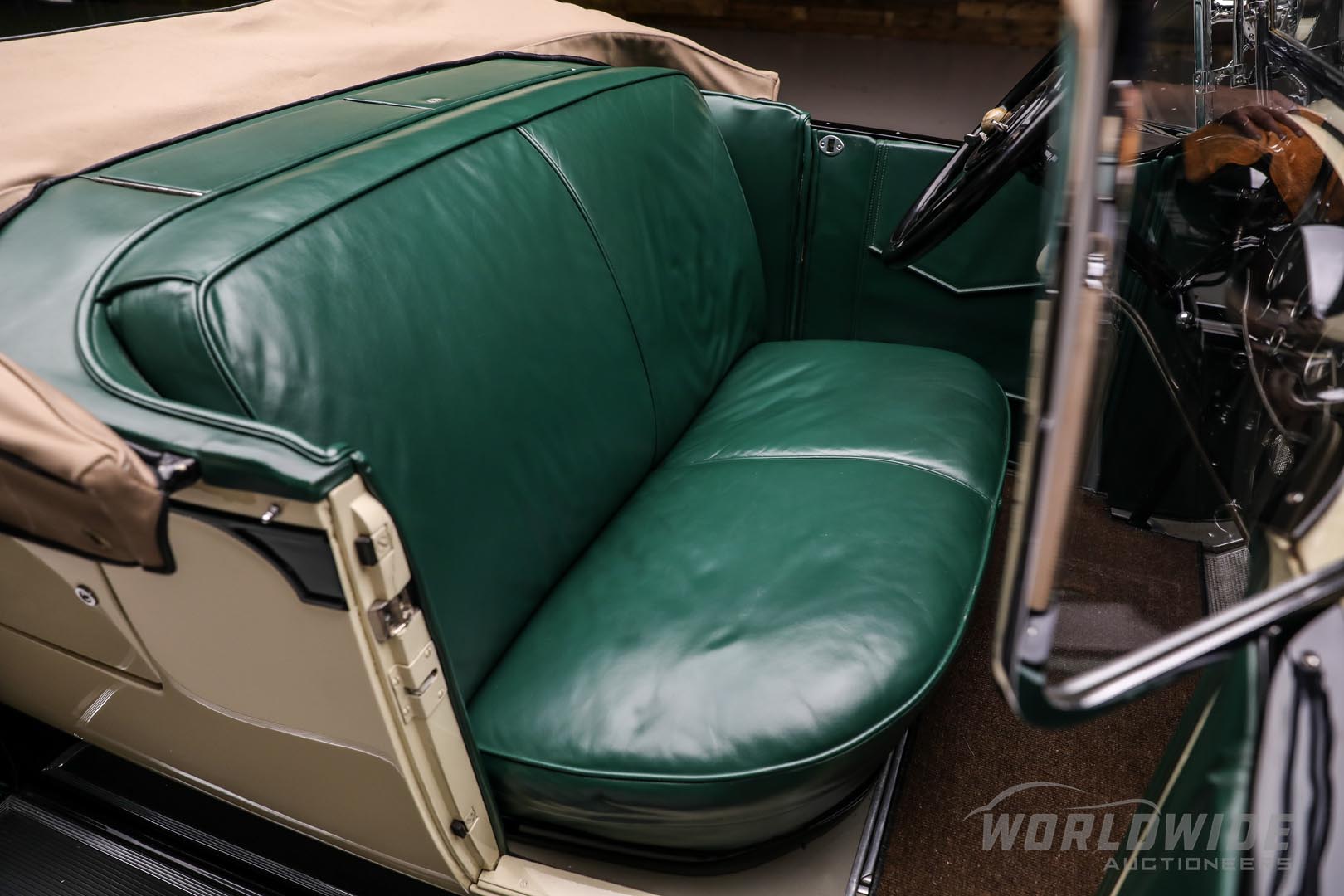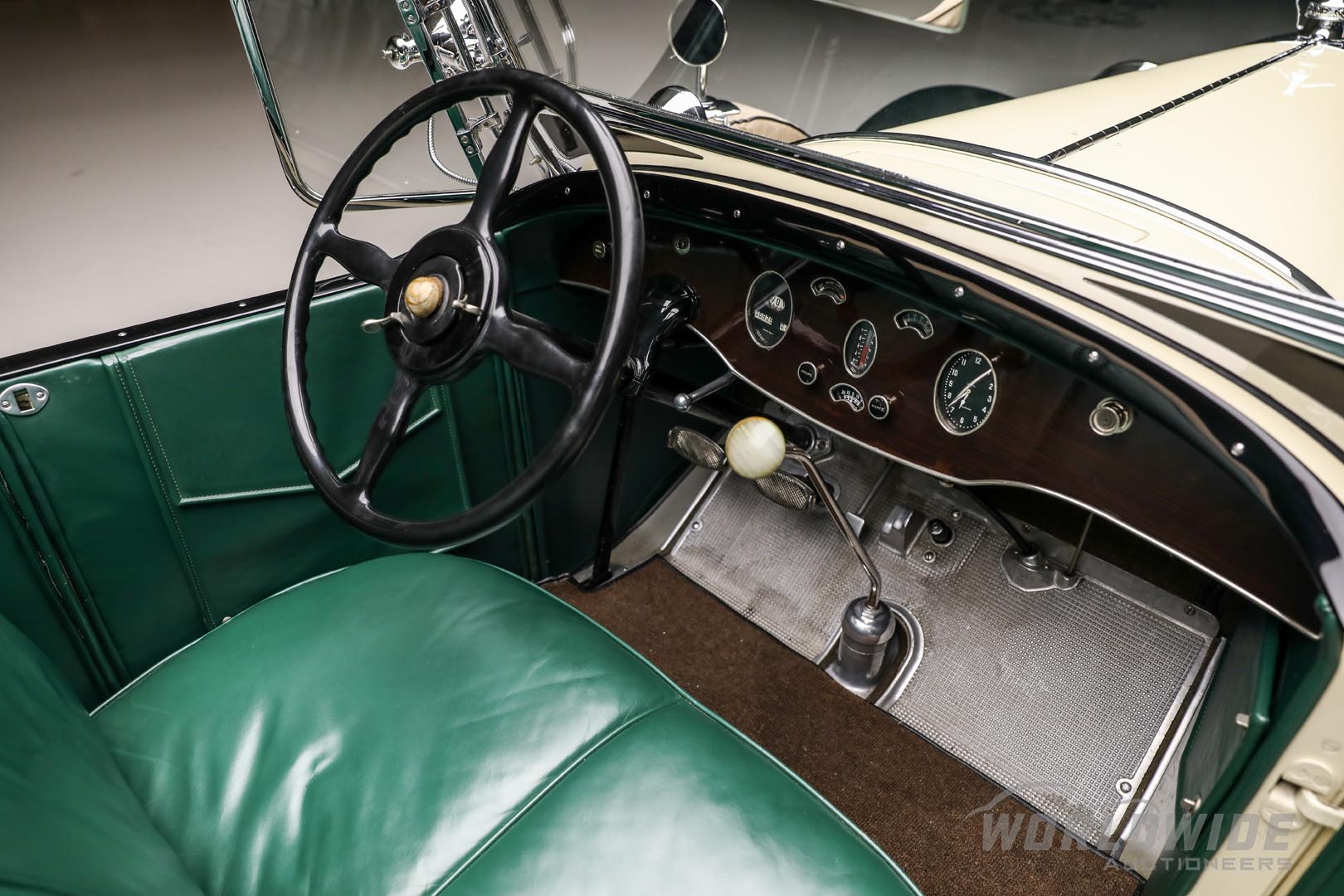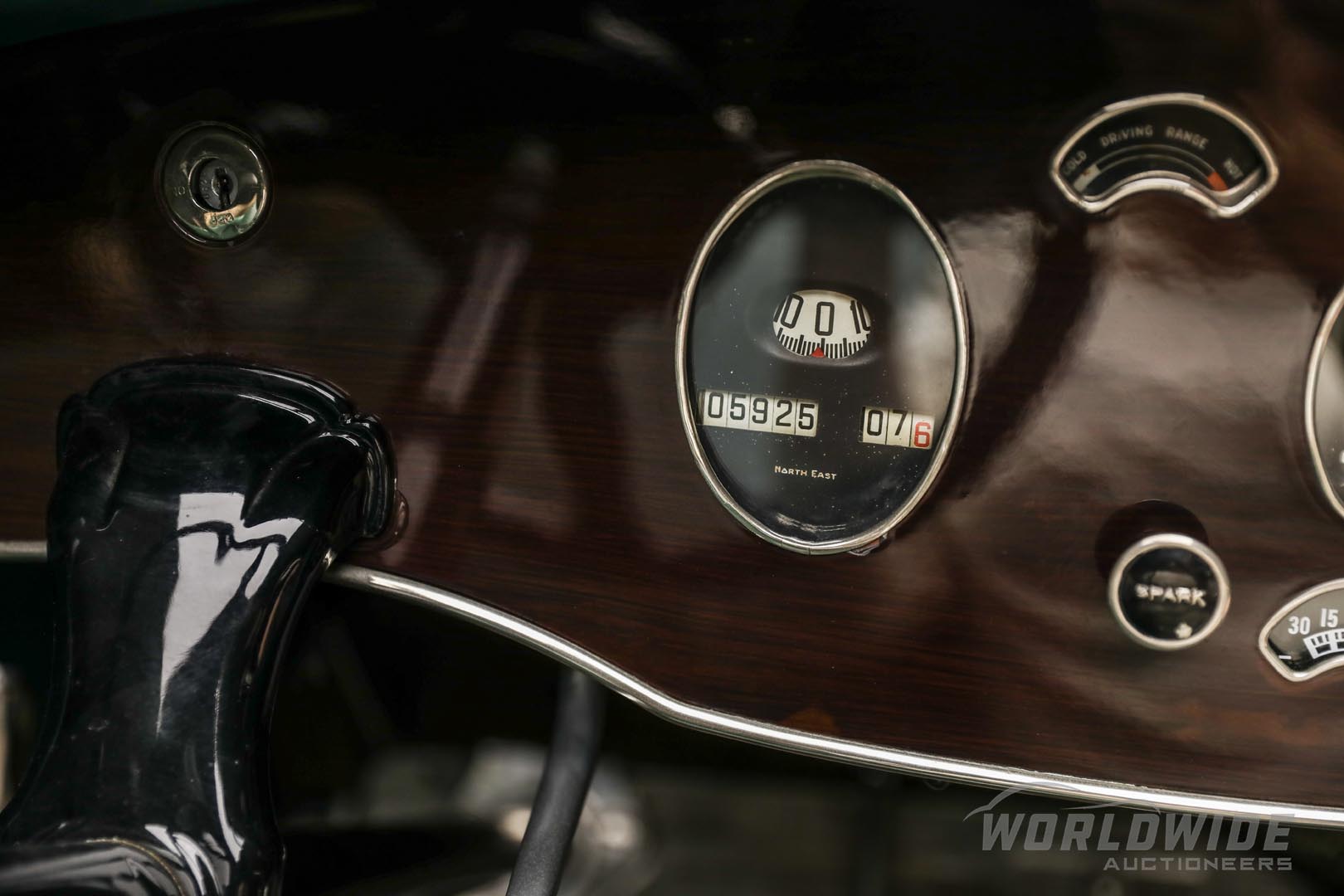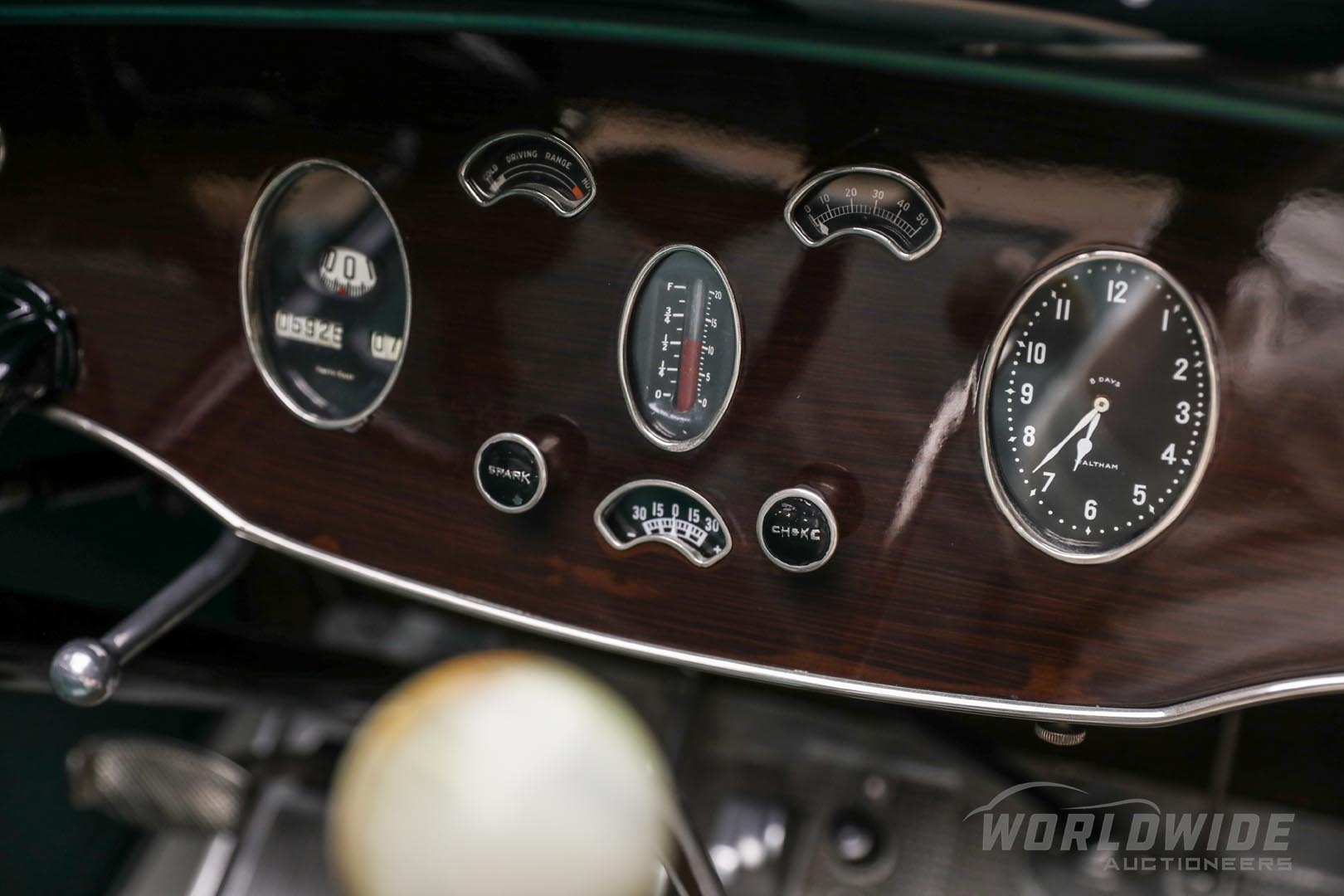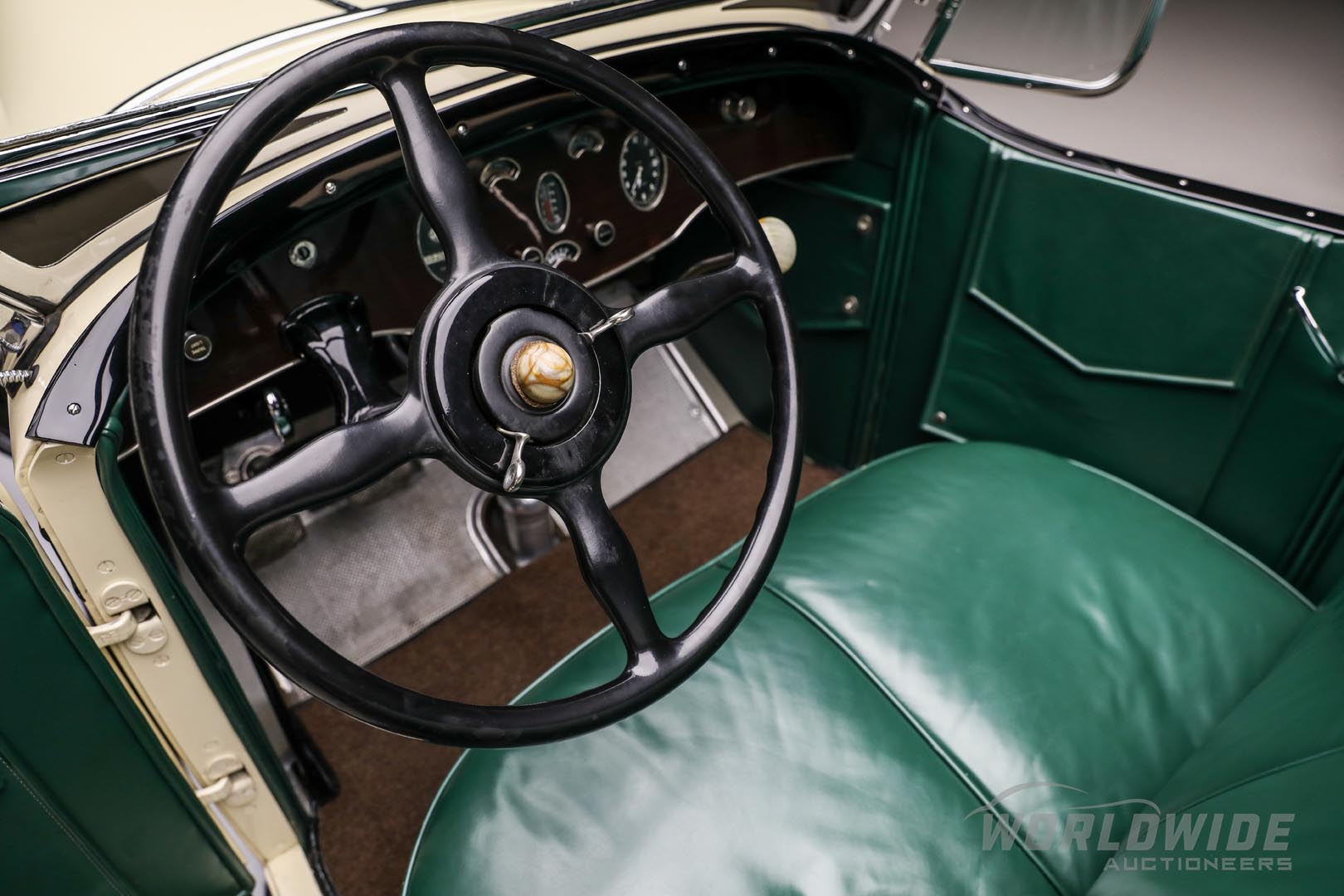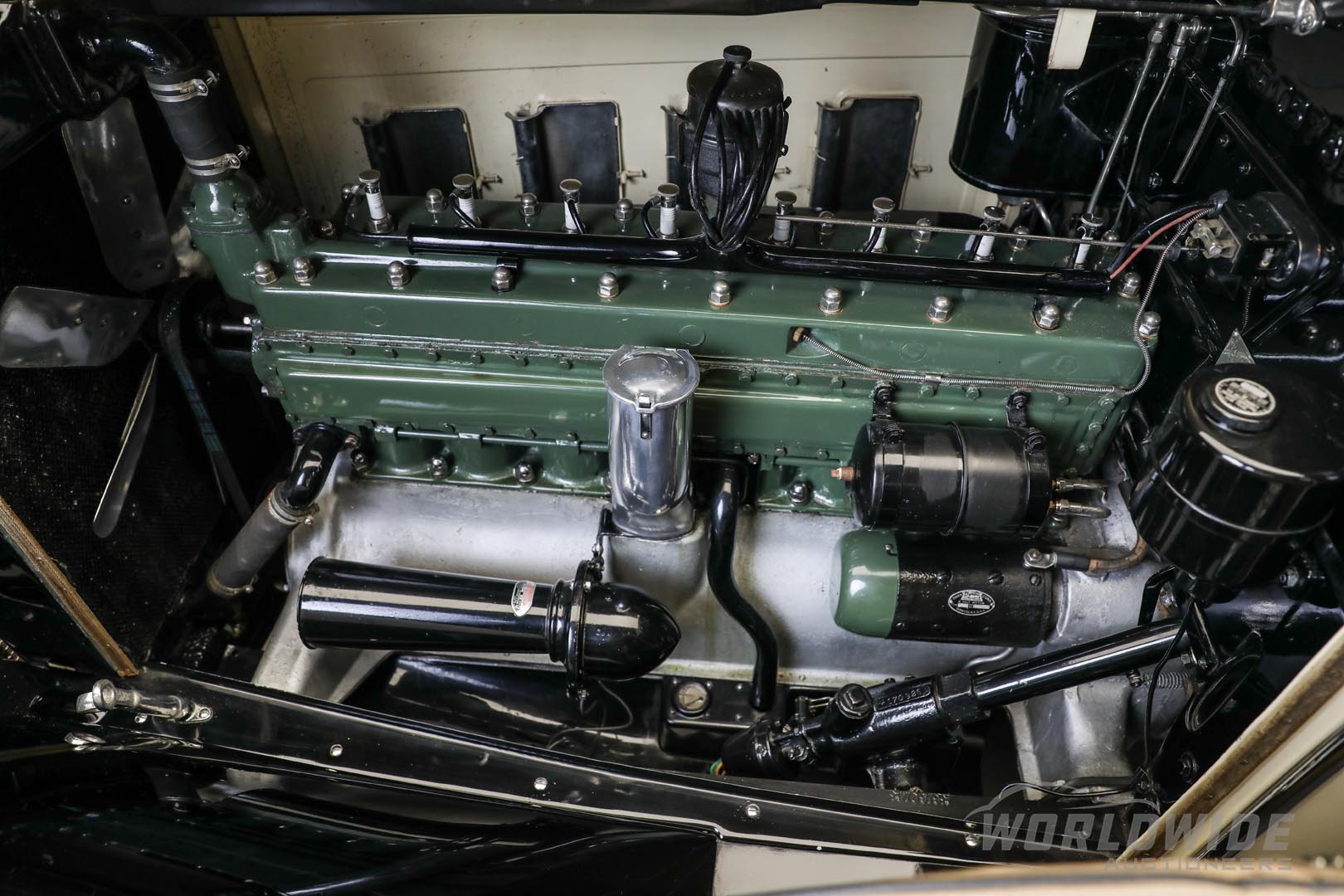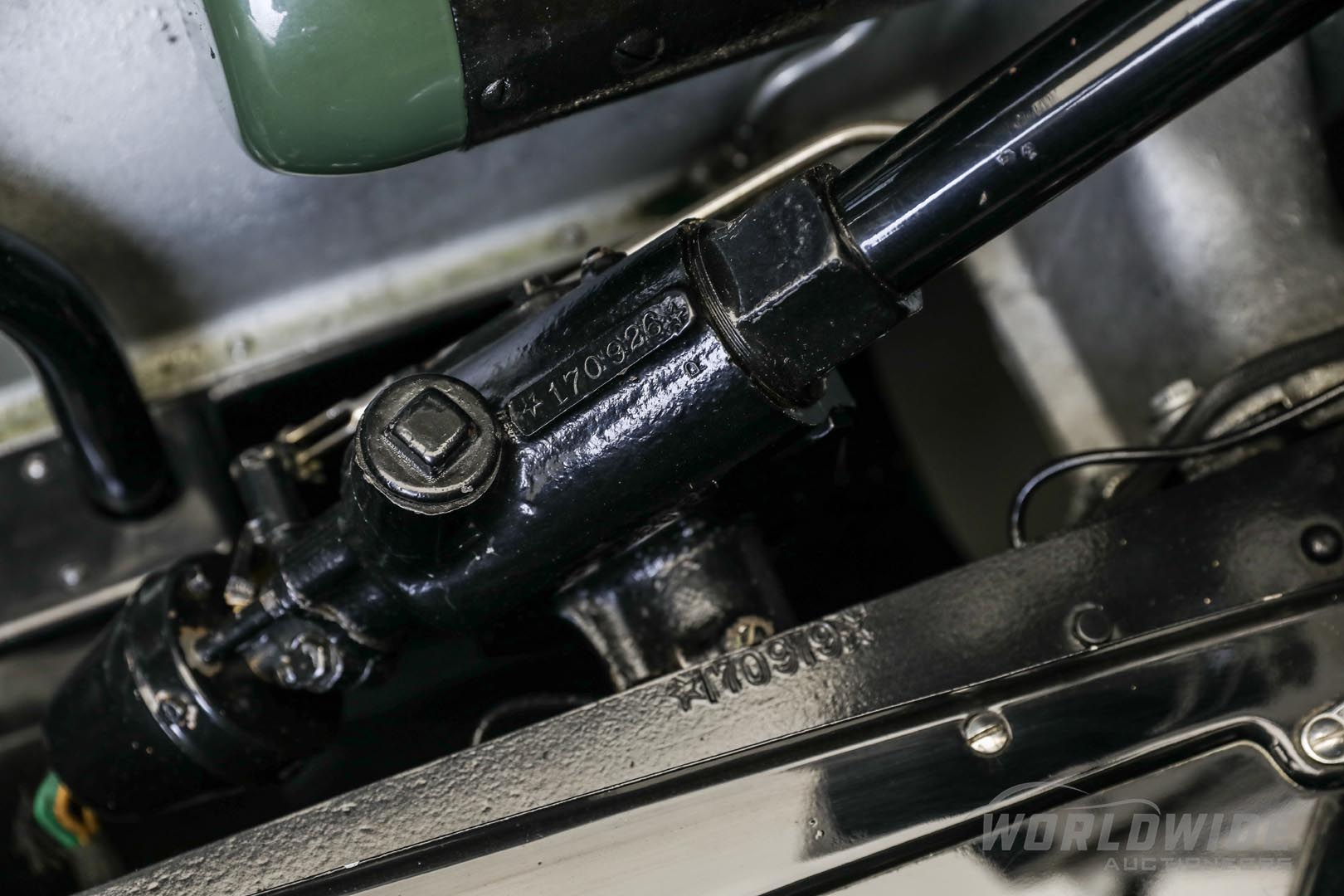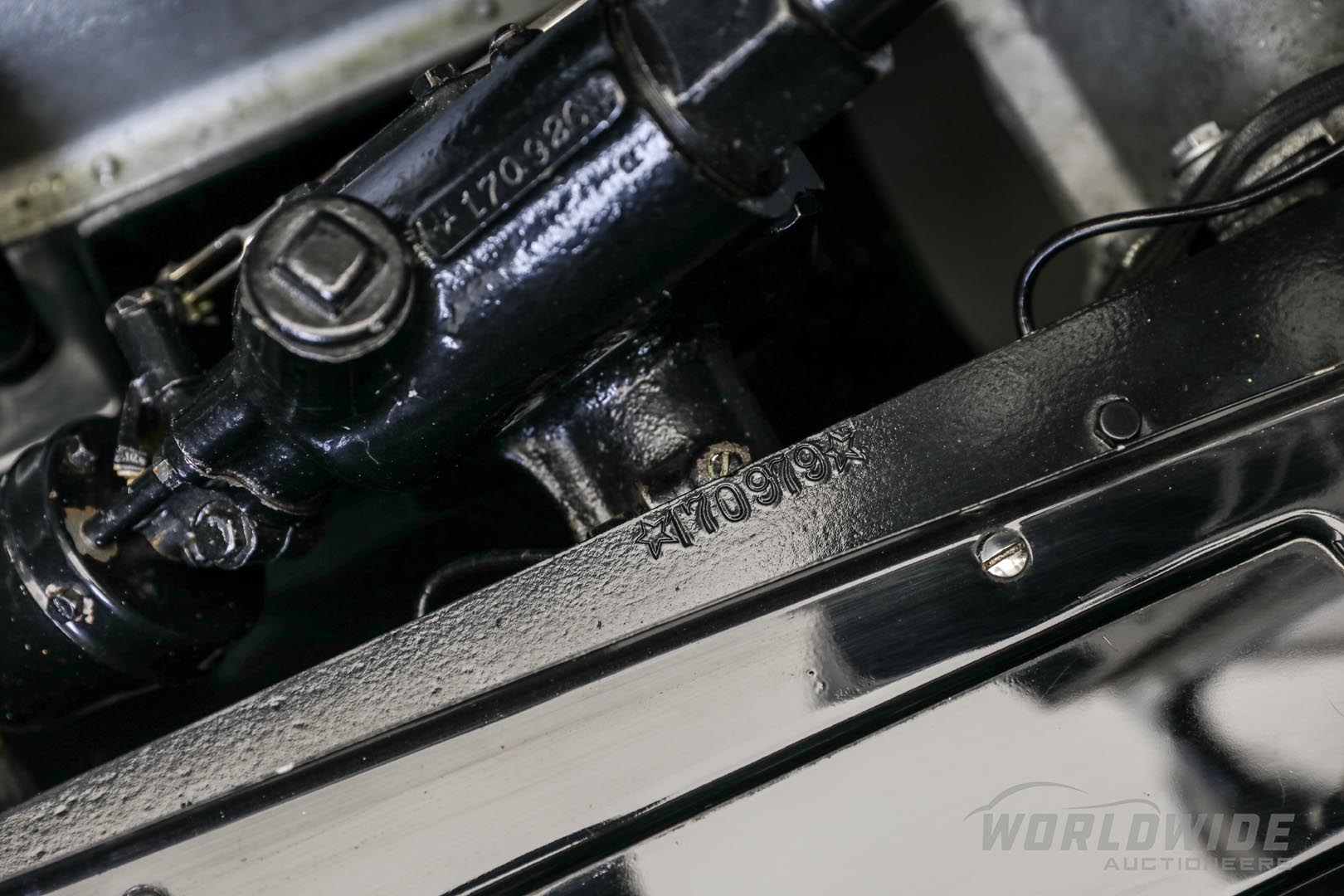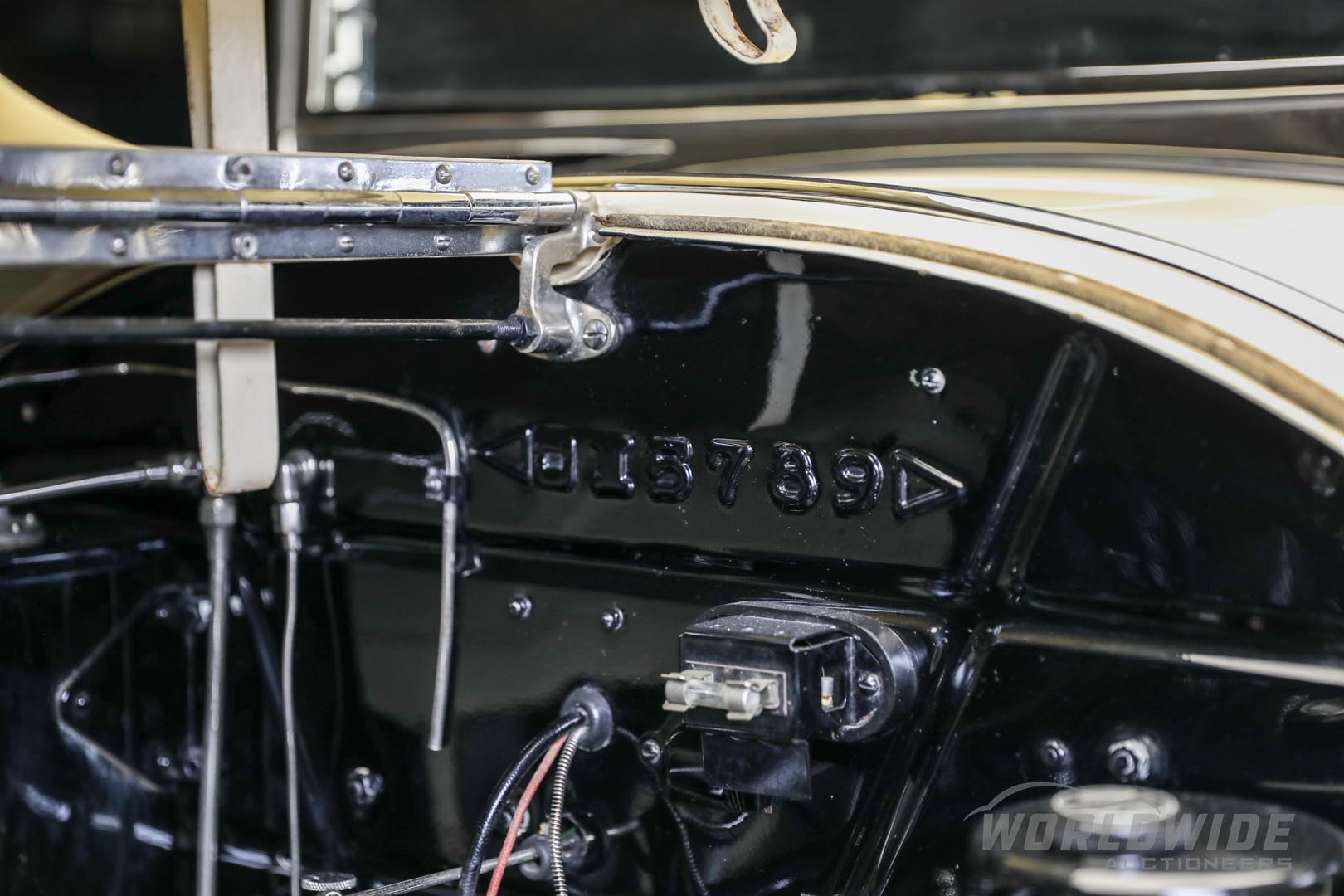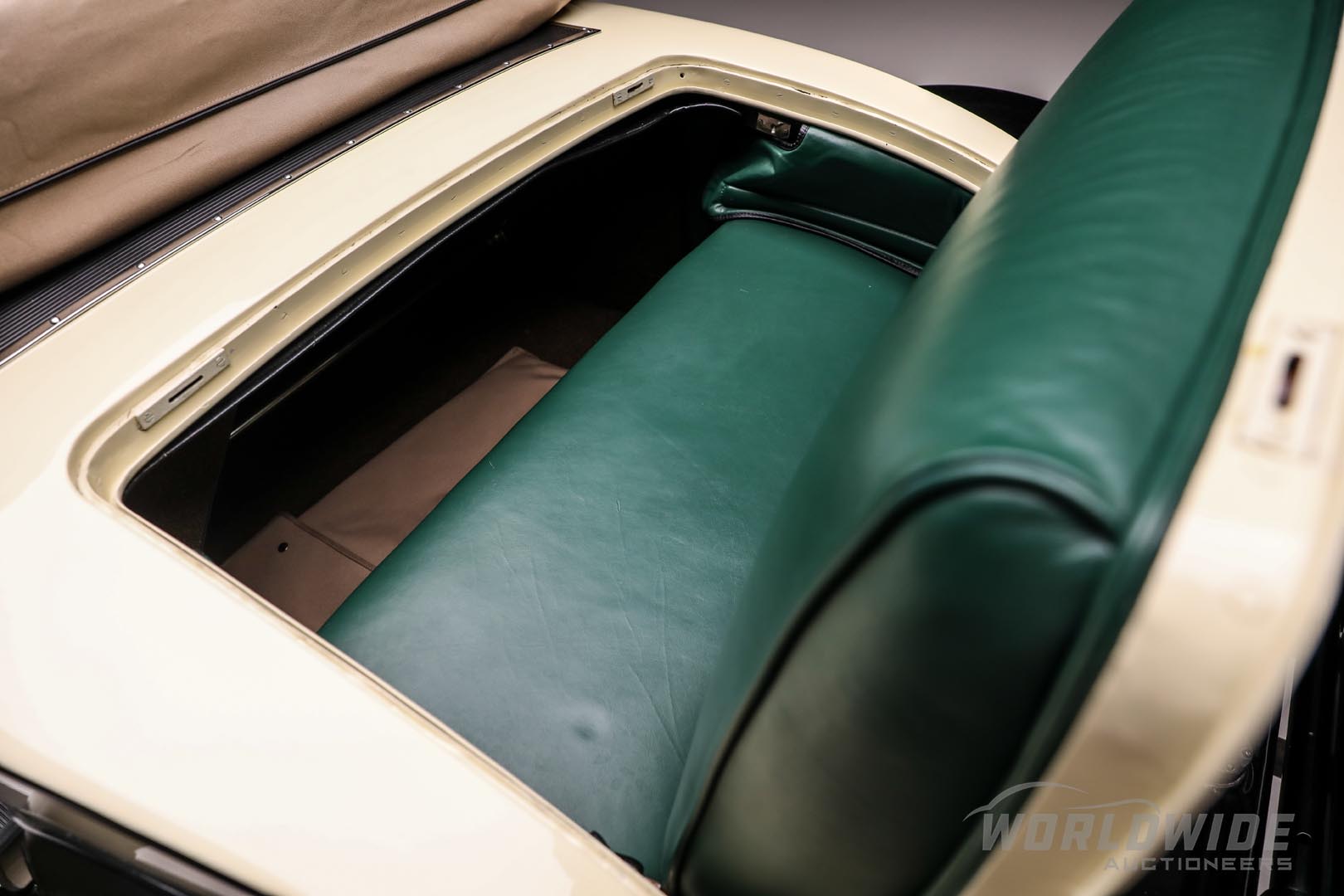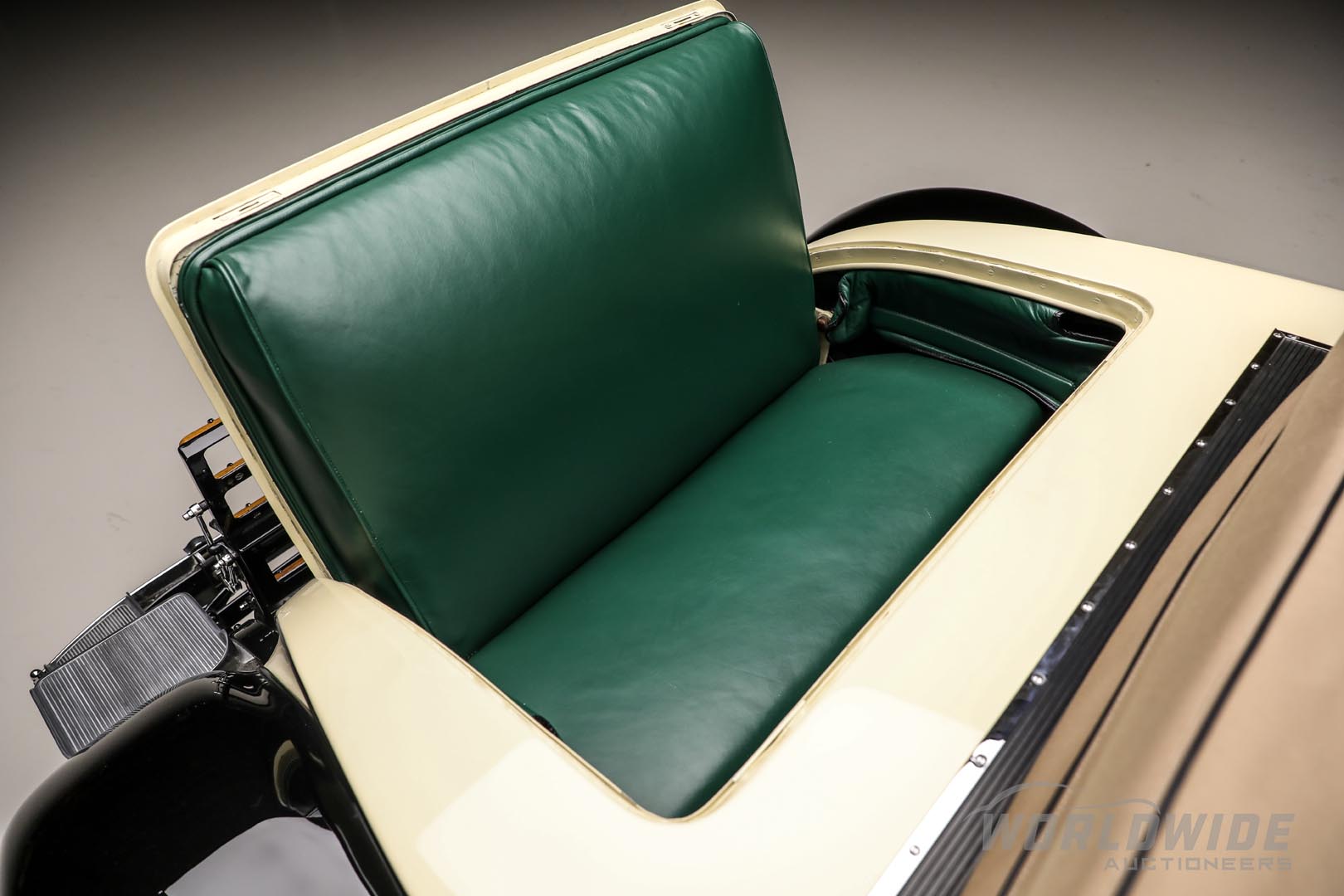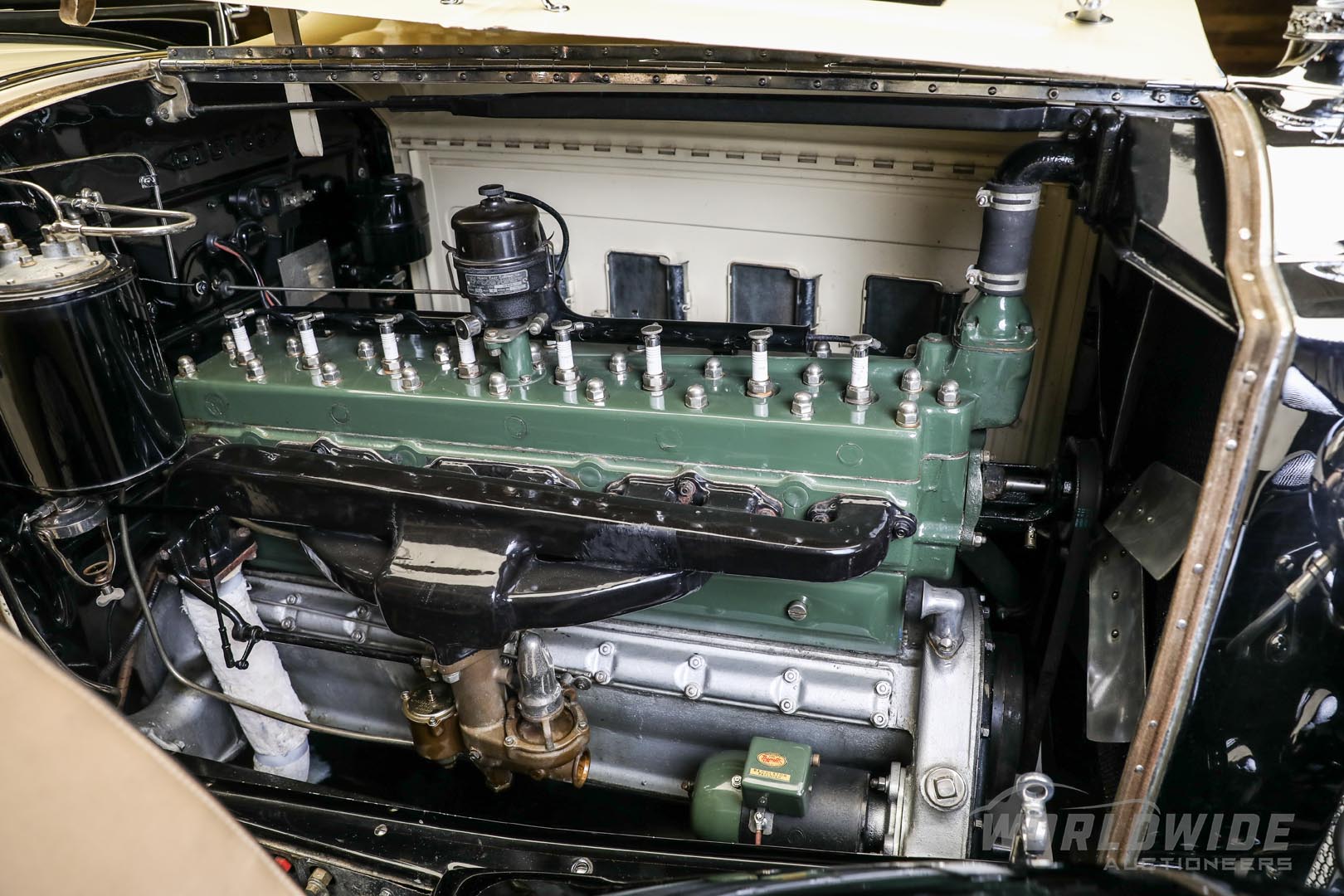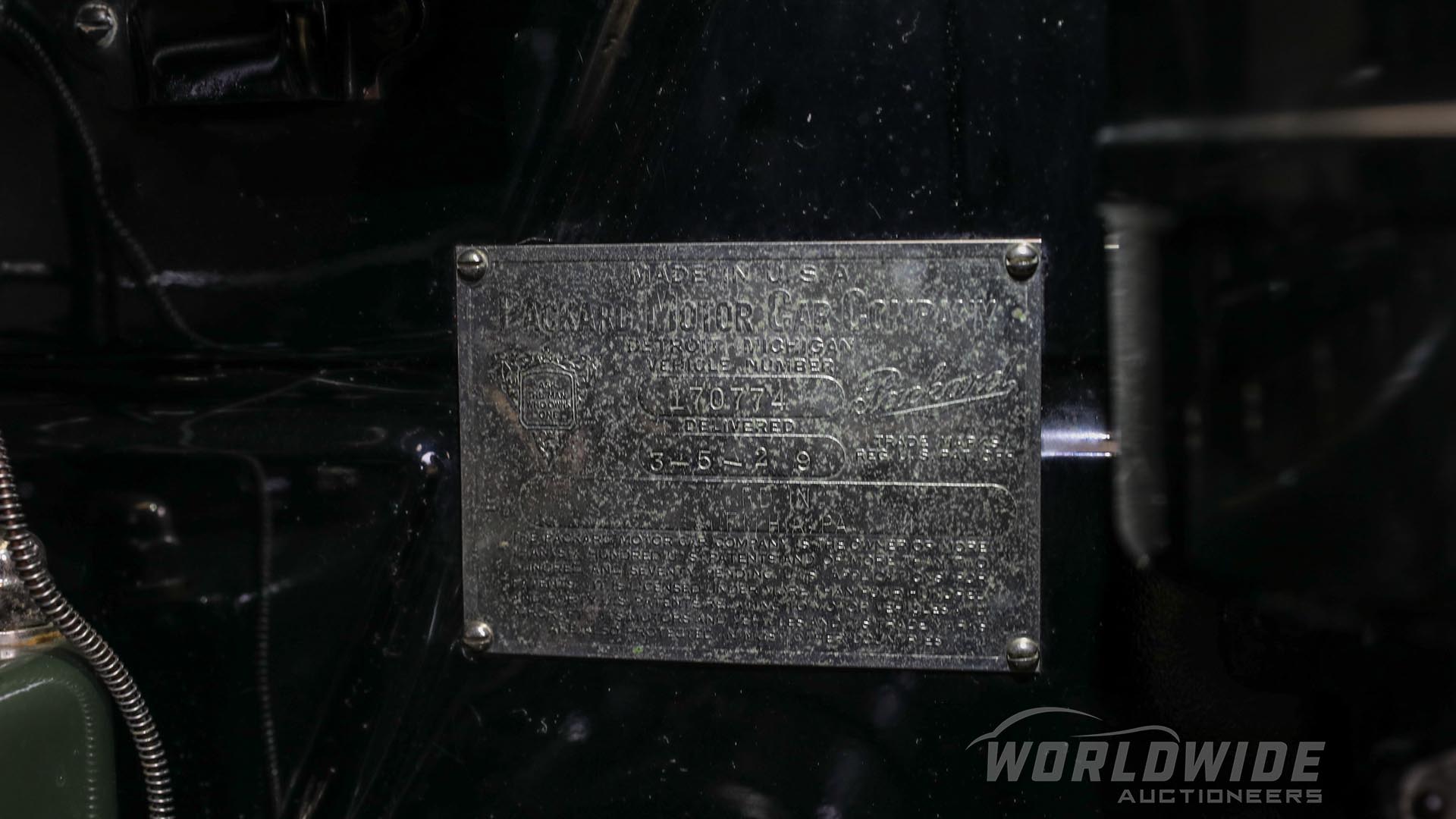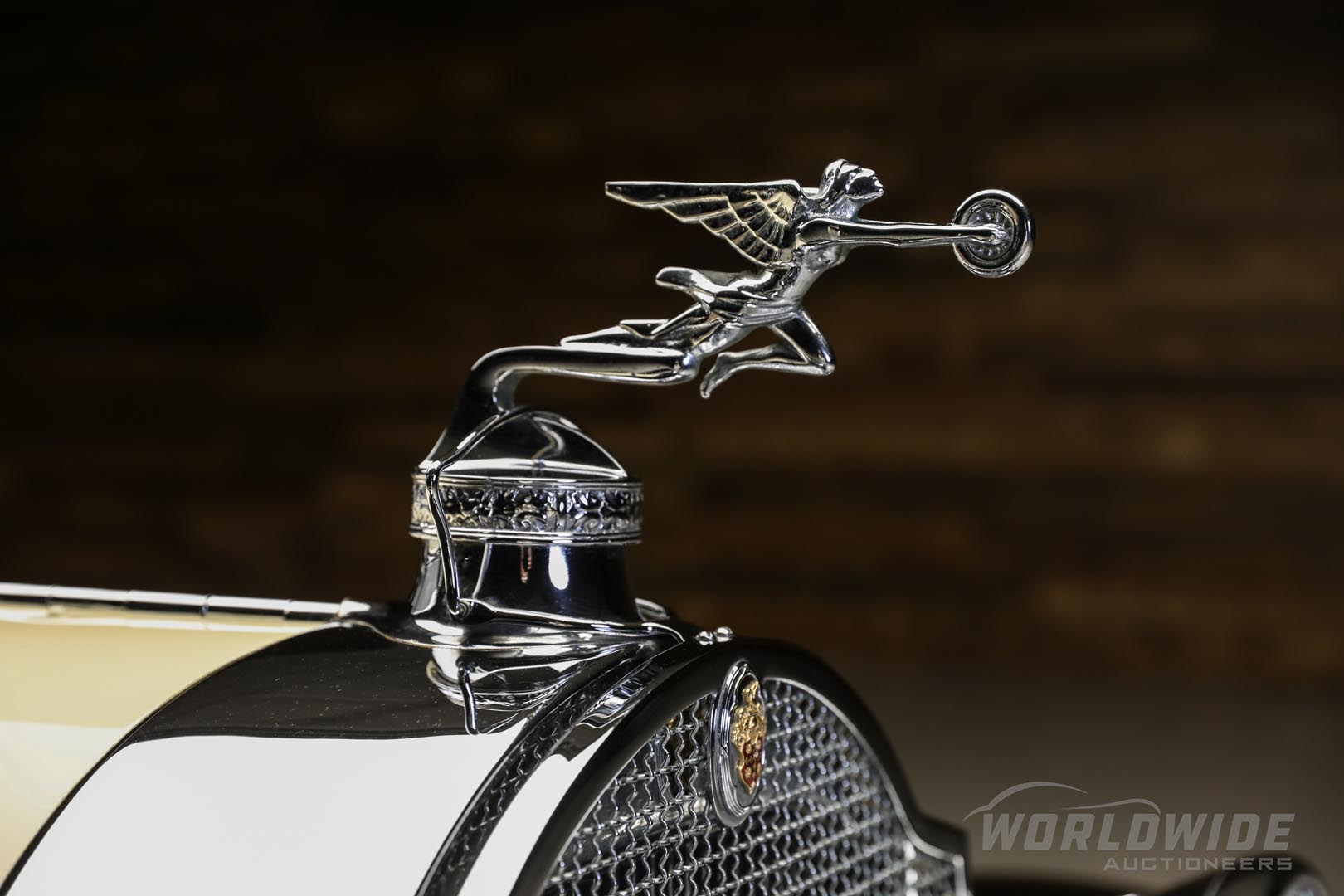 Selling on Saturday Evening
1929 Packard 640 Custom Eight Roadster
AACA National First Prize winner
One of Packard's more desirable models
Well-equipped with an array of period-correct accessories
Celebrating 30 years of automotive excellence, Packard's line for 1929 was aimed at those looking for a prestigious motorcar. The American economy was robust and while the general public was just happy to own a common car, it was still the movers, shakers, and decision-makers that sought the best in their transportation needs. At the heart of every Packard was a reliable, well-engineered engine that was touted as offering simplicity in design, accessibility in service and maintenance, and economic operation. In addition to superb mechanics, Packard brakes were excellent, with the system being built as part of the chassis, while their own shock-absorbing system was cutting edge for the day. Styling for the 1929 Packard was imposing, as well as it should be. The trademark "Ox-Bow" radiator shell flowed through to the graceful lines of the long hood and sweeping fenders, the double-bar chrome bumpers, and those massive round headlights. Considered flamboyant, the 1929 Packard 640 Custom Eight Roadster was a classy two-seater with a rumble seat, that sat upon a long 140-inch wheelbase chassis that was typically reserved for large and commanding seven-passenger enclosed bodies. It was the epitome of the Twenties with Packard's usual balance of flair and mechanical refinement, which endears it to today's collectors as one of the more desirable models of the marque's offerings.
An excellent example of one of Packard's most sought-after models comes this 1929 Packard 640 Custom Eight Roadster which has been handsomely and thoughtfully restored. The body is robed in a charming cream color that is accented by black fenders, elegant wire wheels, and frame aprons. An already attractive work of art, its curb appeal is further enhanced with an array of period-correct accessories, which include a pair of side-mounted spare tires draped with cloth covers, a folding luggage rack with wooden slats, wind wings, dual cowl-mounted lights, and a searchlight attached to the driver's side. The front is topped with a pair of Trippe Speedlights, a radiator stone guard, and a goddess of speed mascot. The Brewster Green exterior accents spill over into the interior, as it is lined in a fitting green leather upholstery both in the main cabin, as well as the rumble seat.
This Roadster has been well-maintained under multiple stewards and presents very well. Like the rest of this Series 640, the powerful 104-horsepower 285-cubic-inch eight-cylinder engine and three-speed manual transmission have been thoroughly gone through leaving it as an ideal choice for CCCA and other classic car tours. A recipient of an AACA National First Prize, which is proudly displayed on the radiator stone guard, this well-cared-for 1929 Packard 640 Roadster in its charming color scheme is ready to give its next owner and passenger many unforgettable memories both on the road and at events around the country.