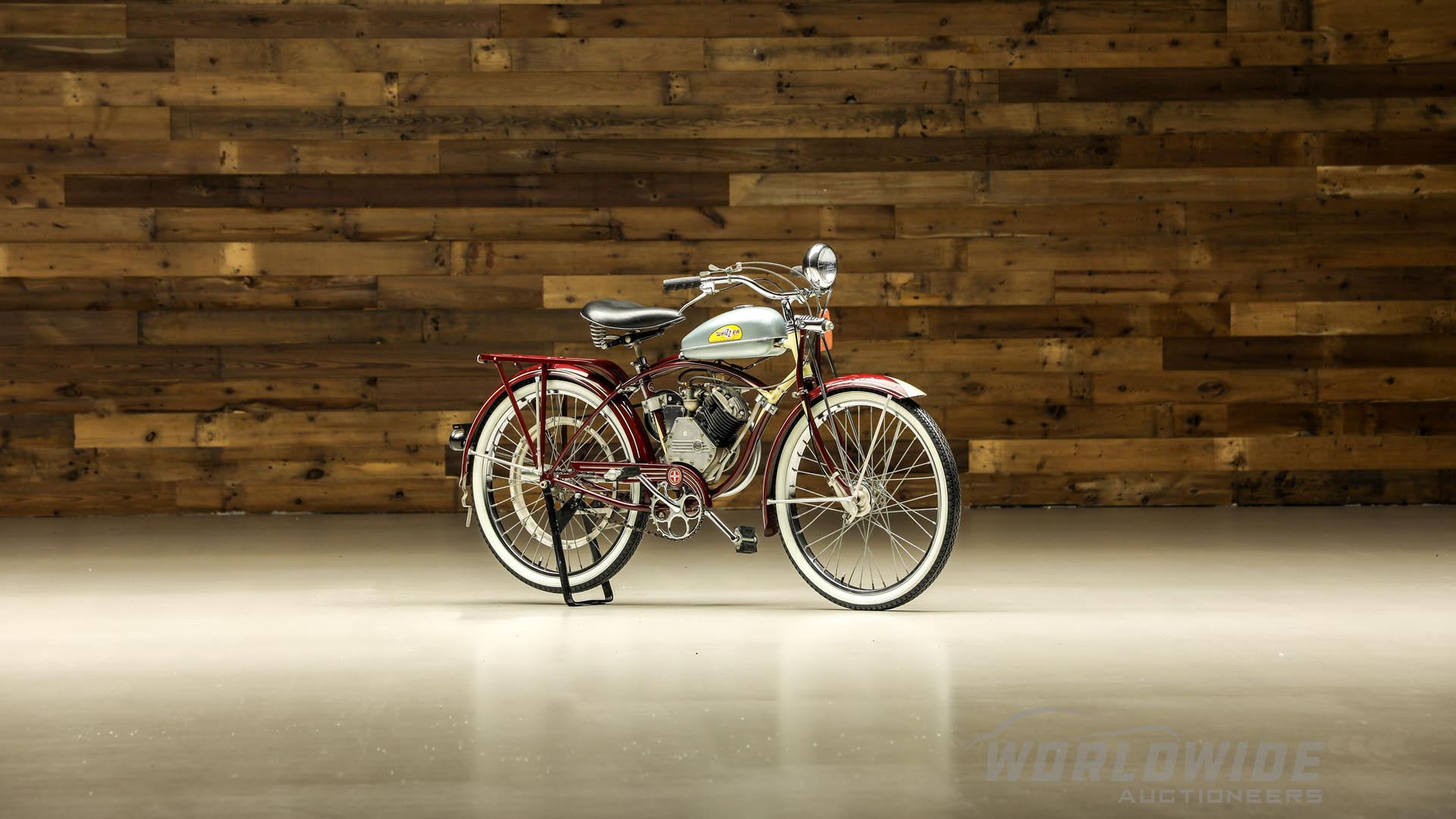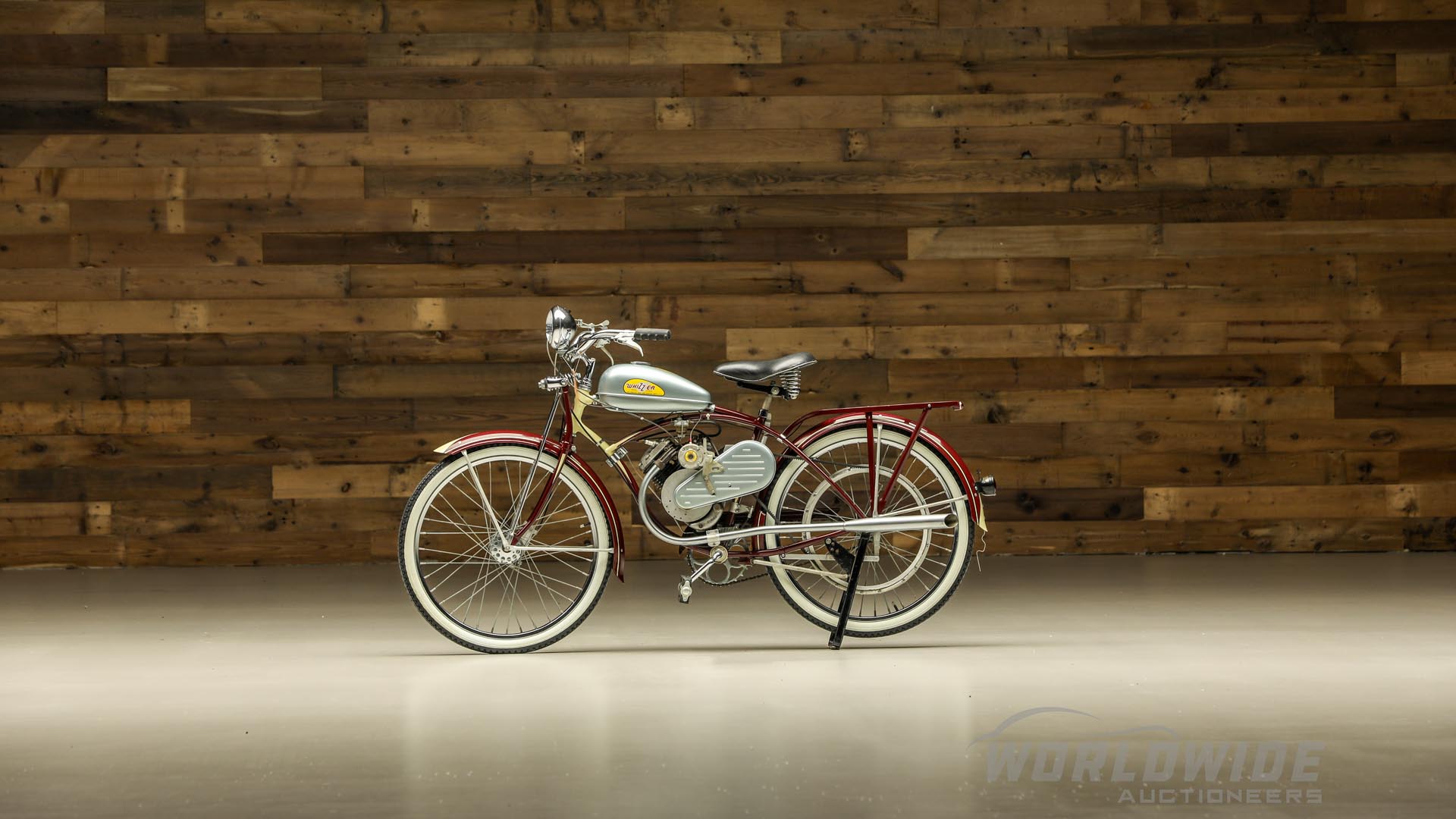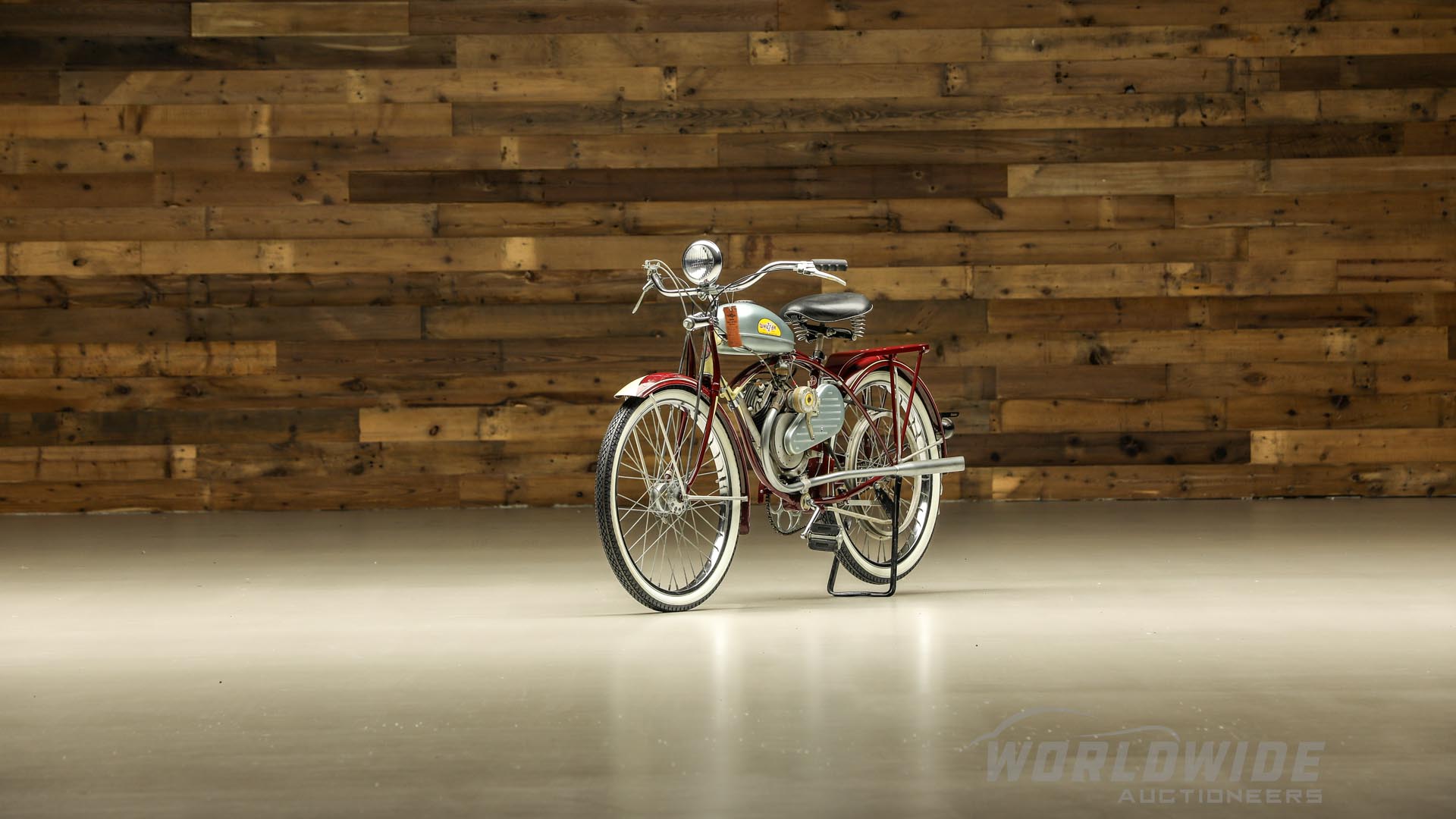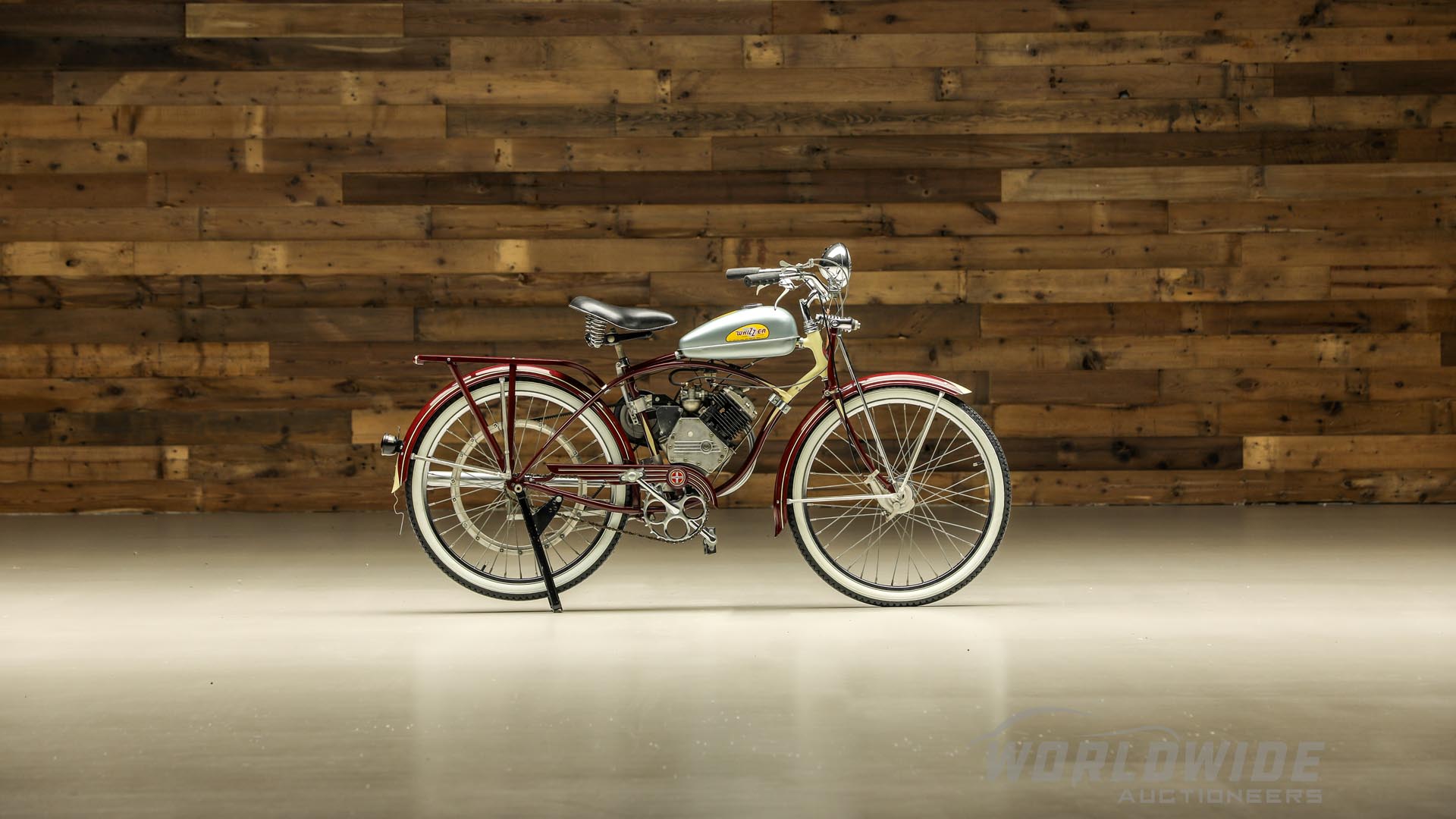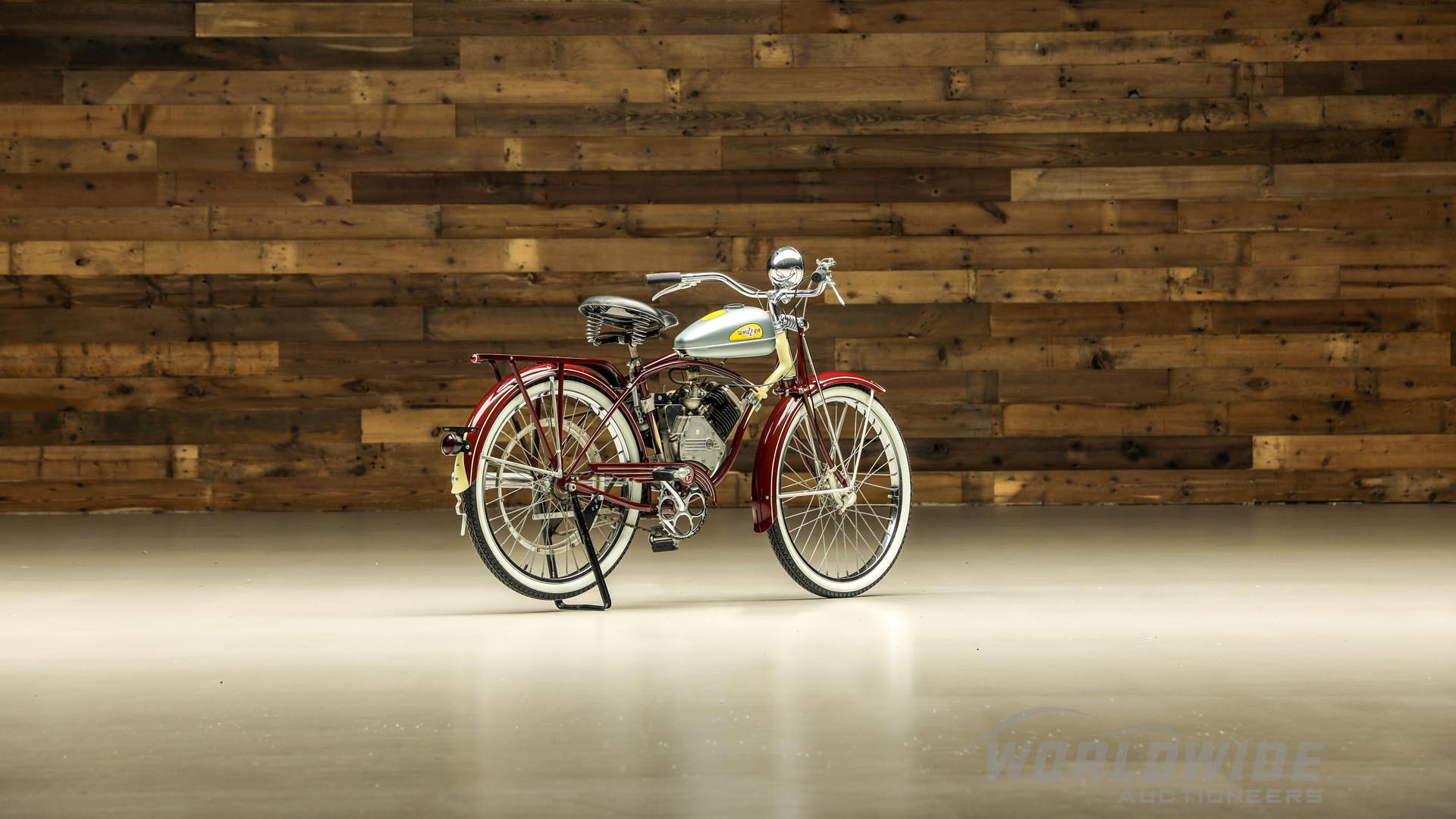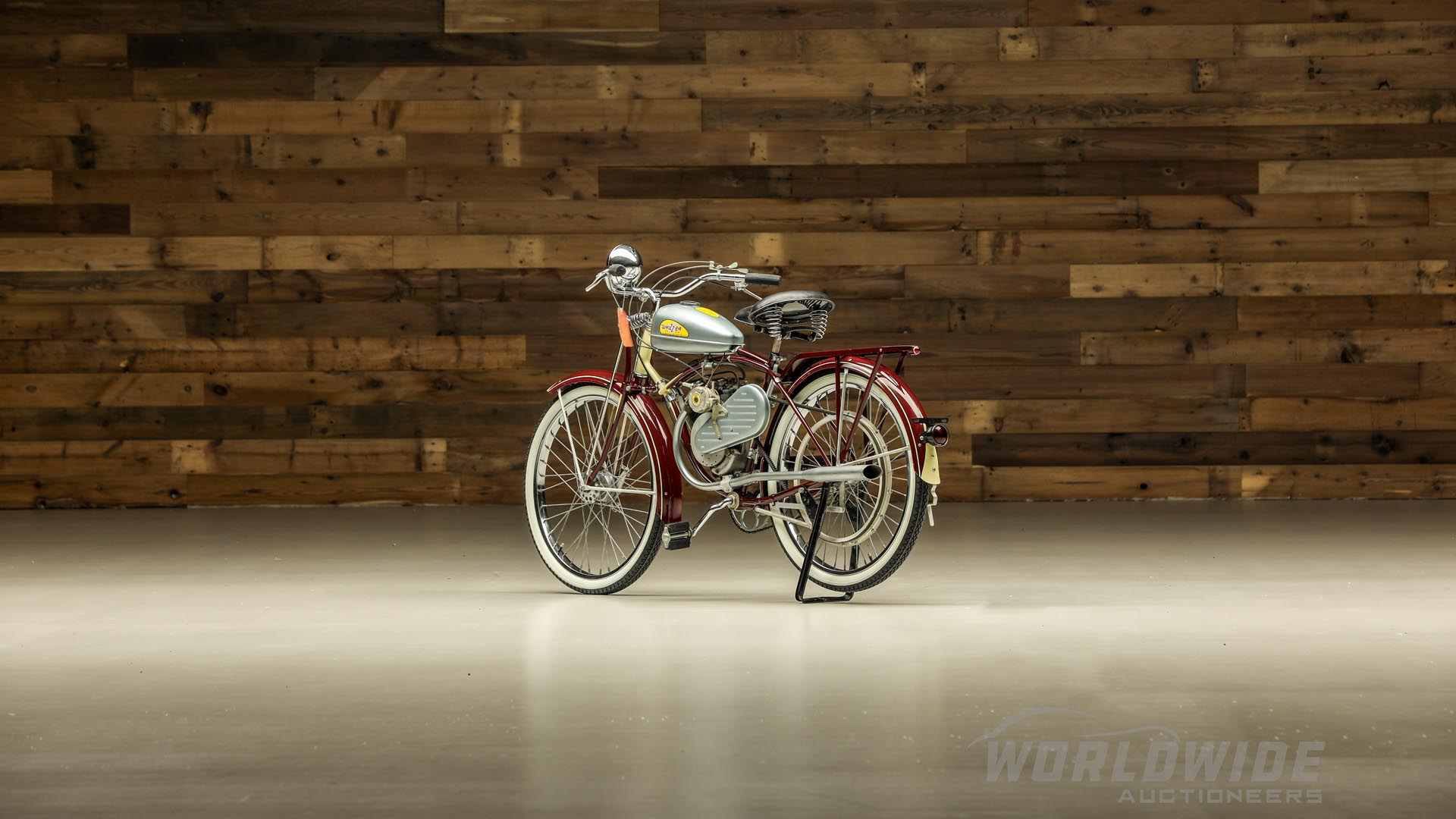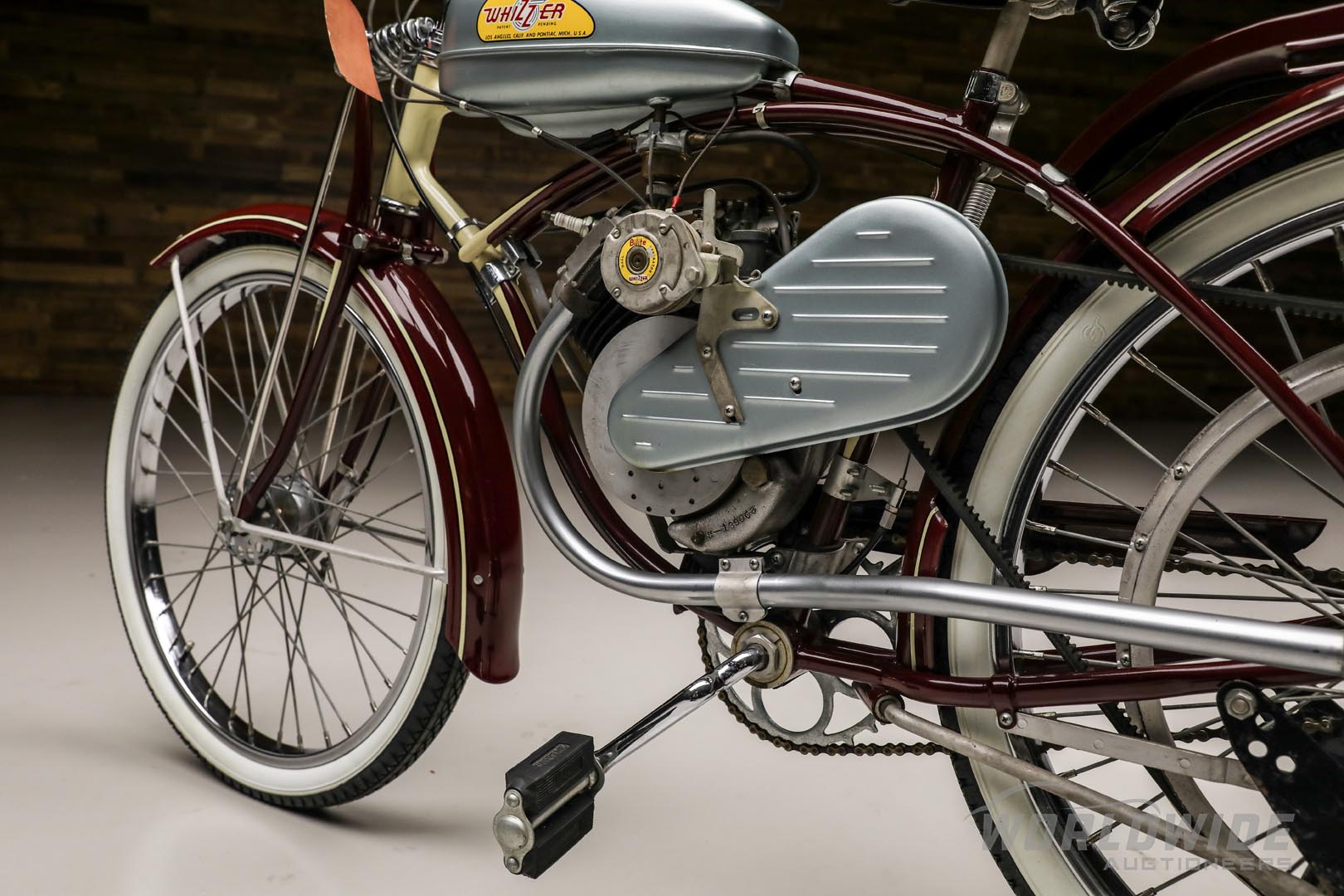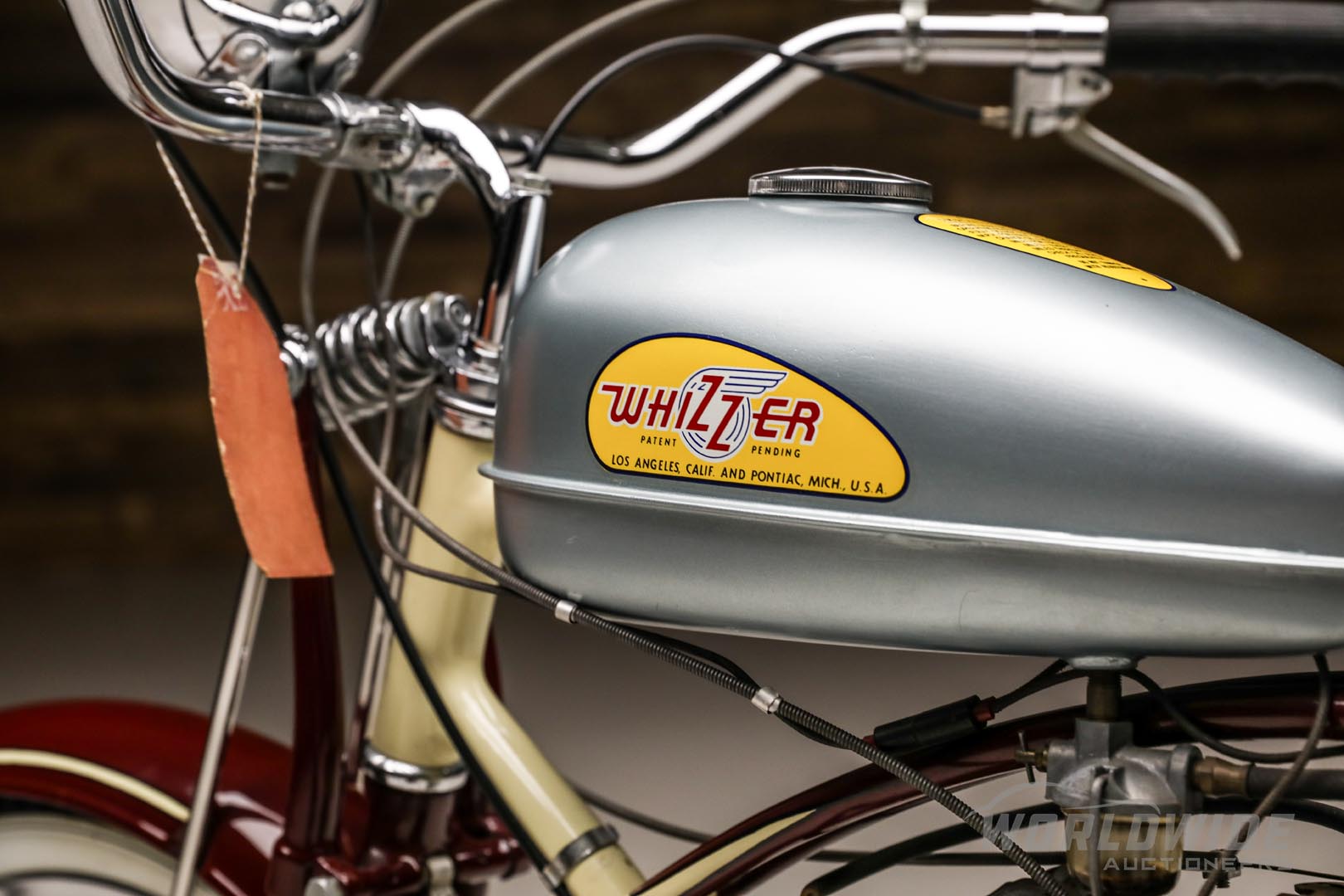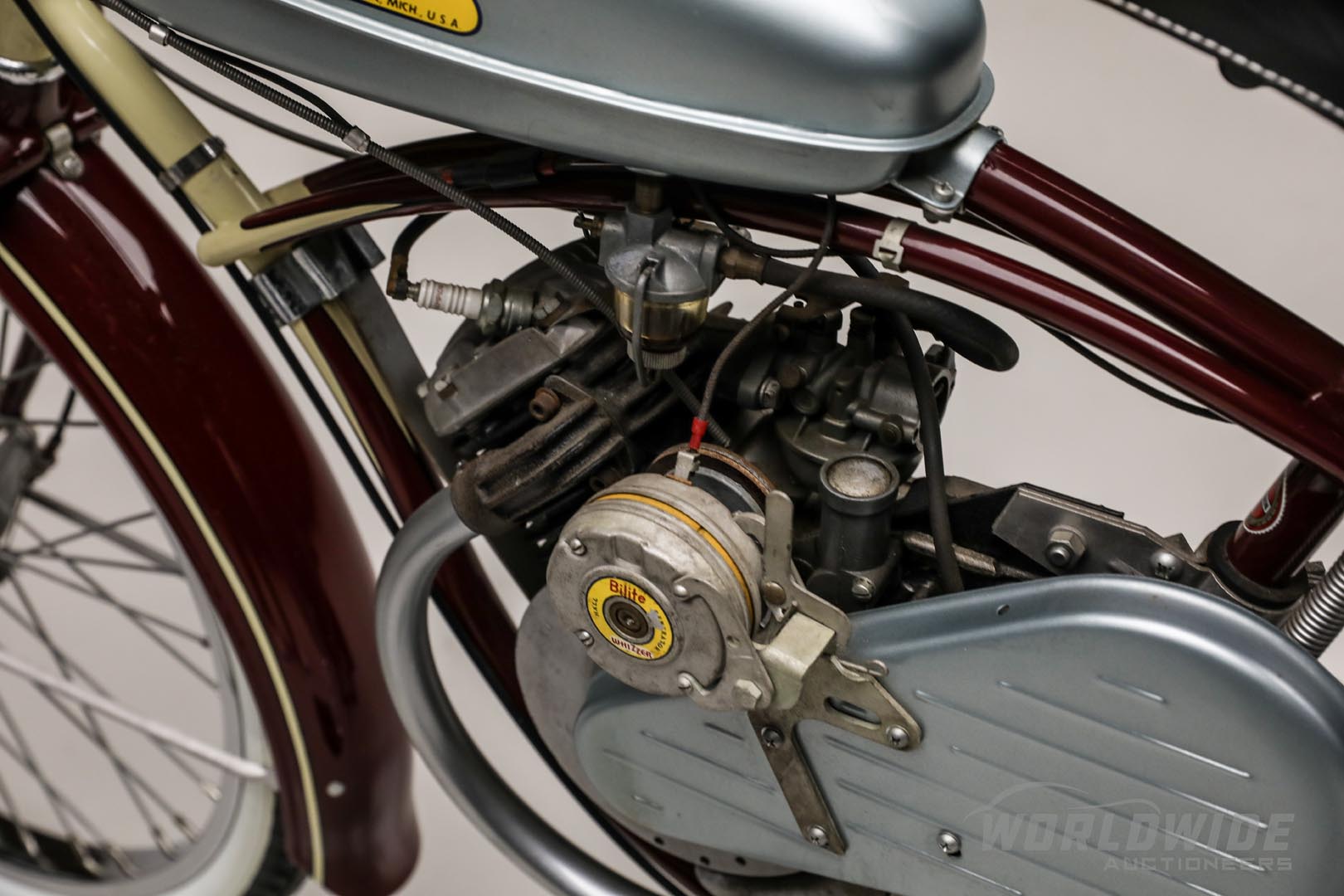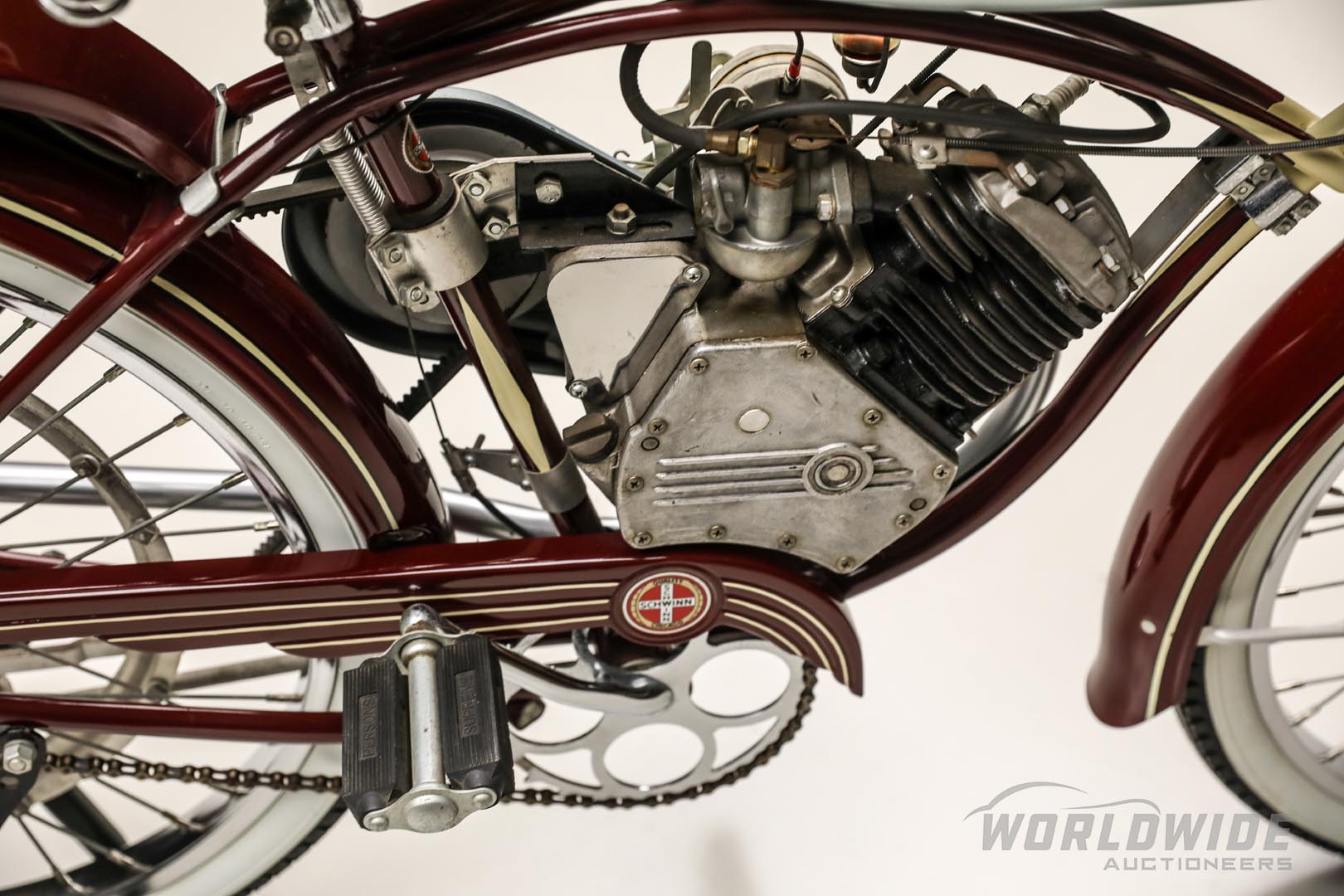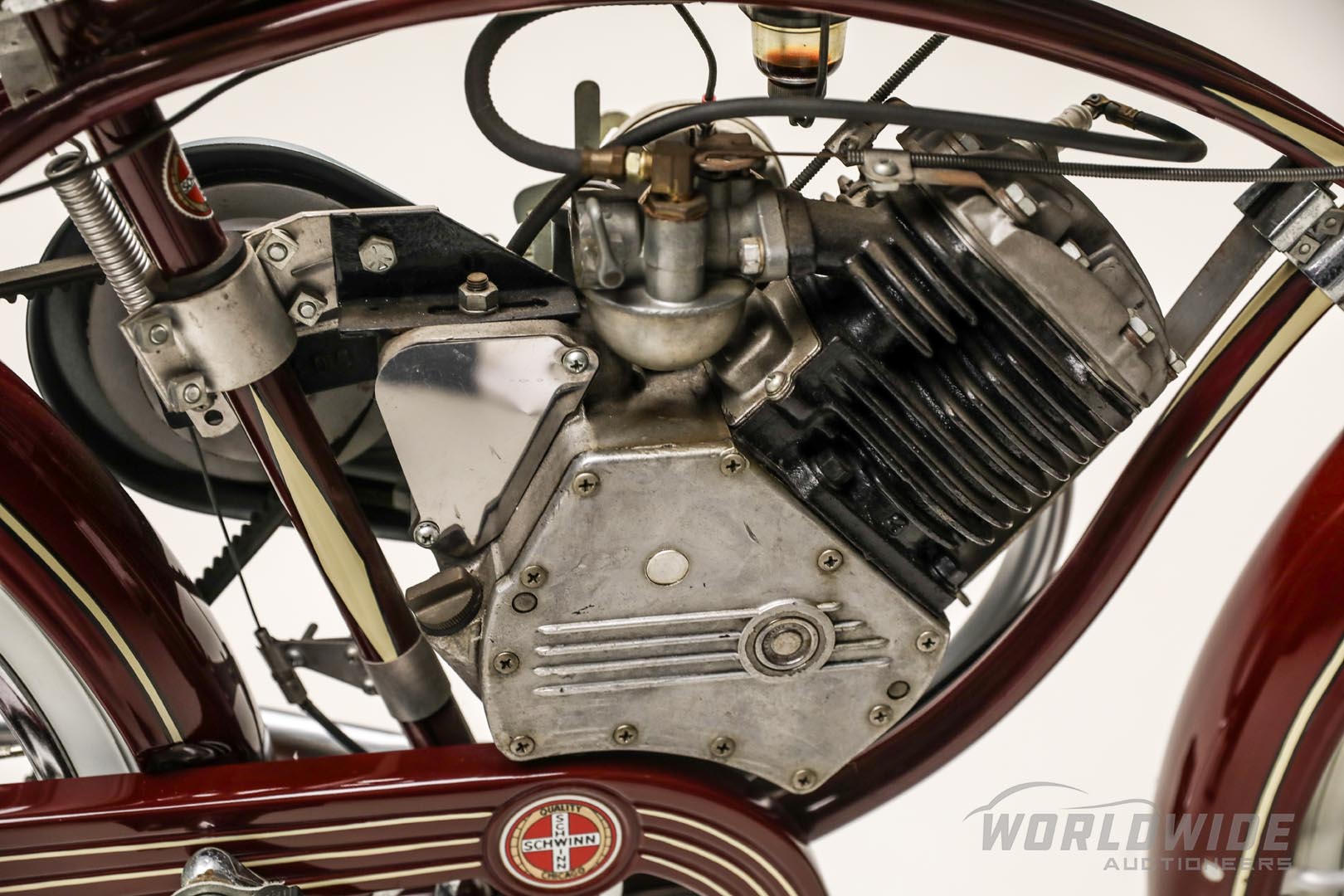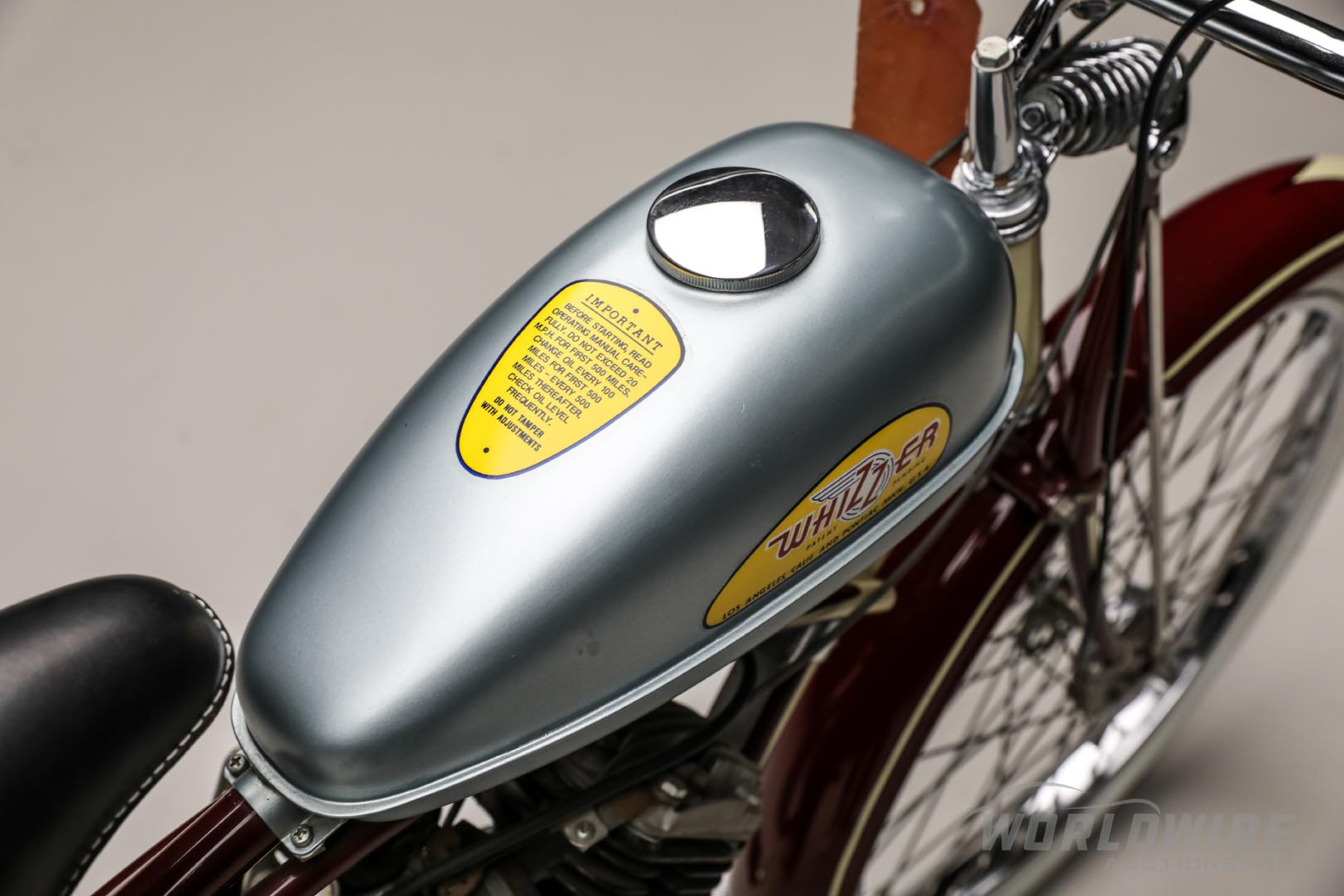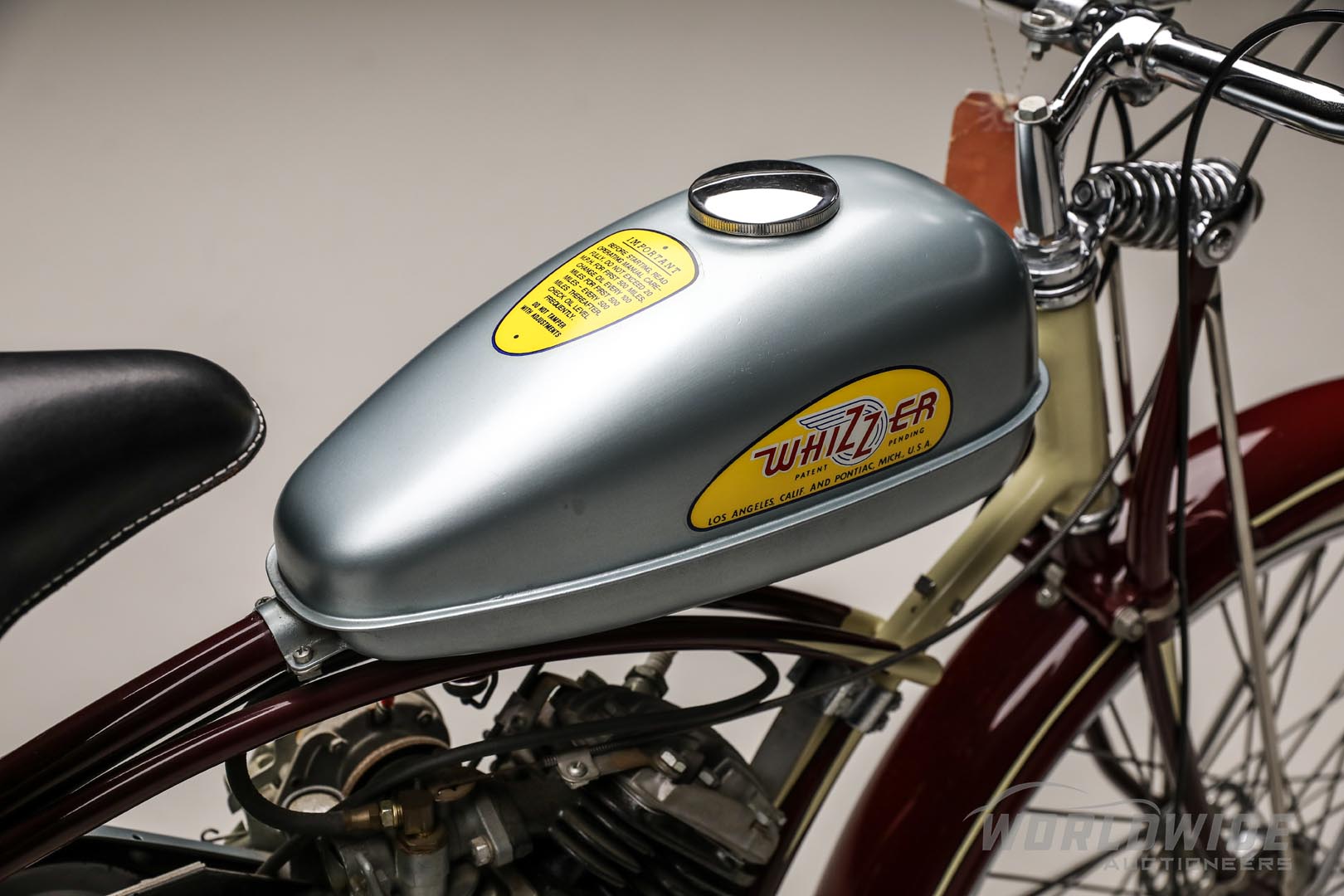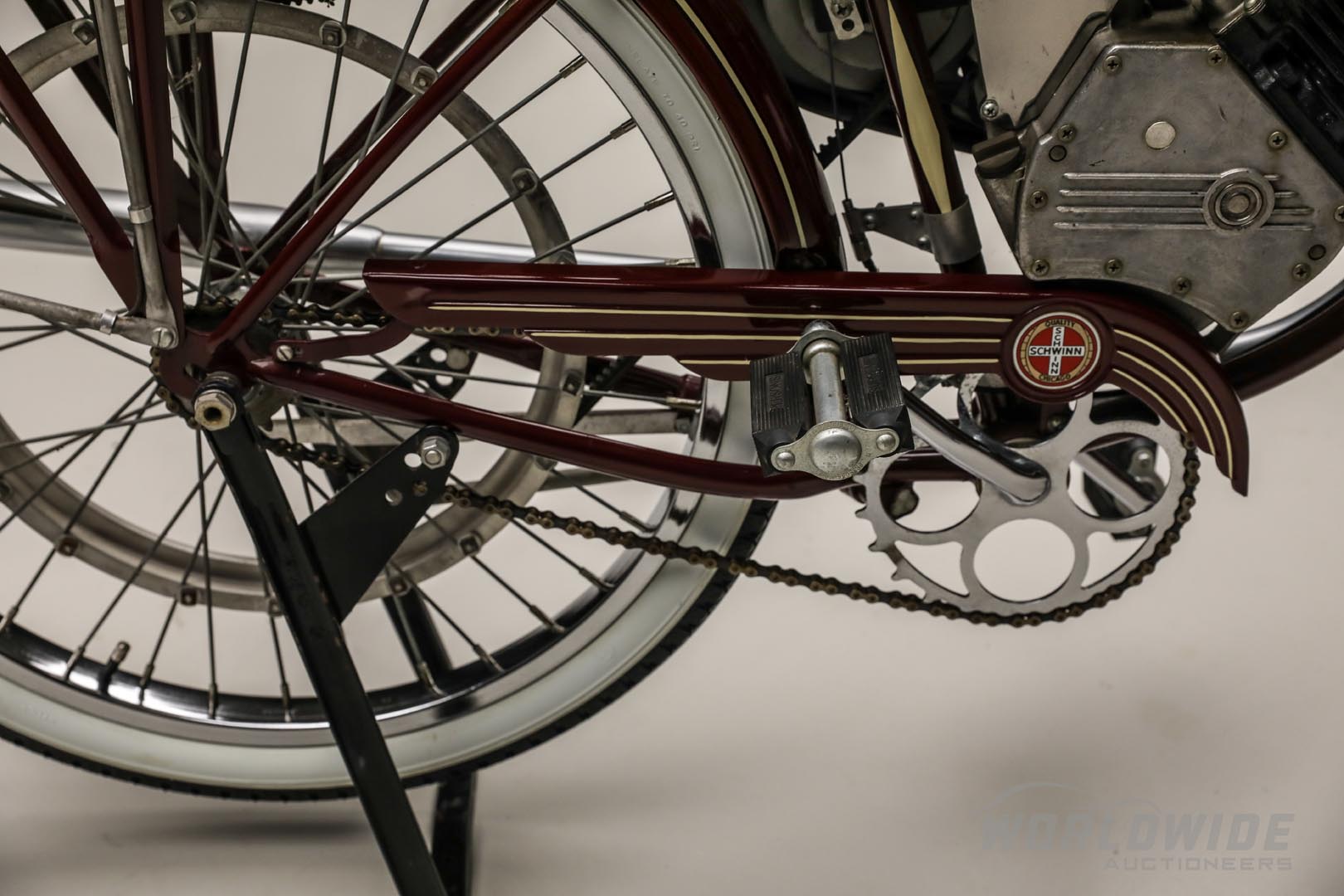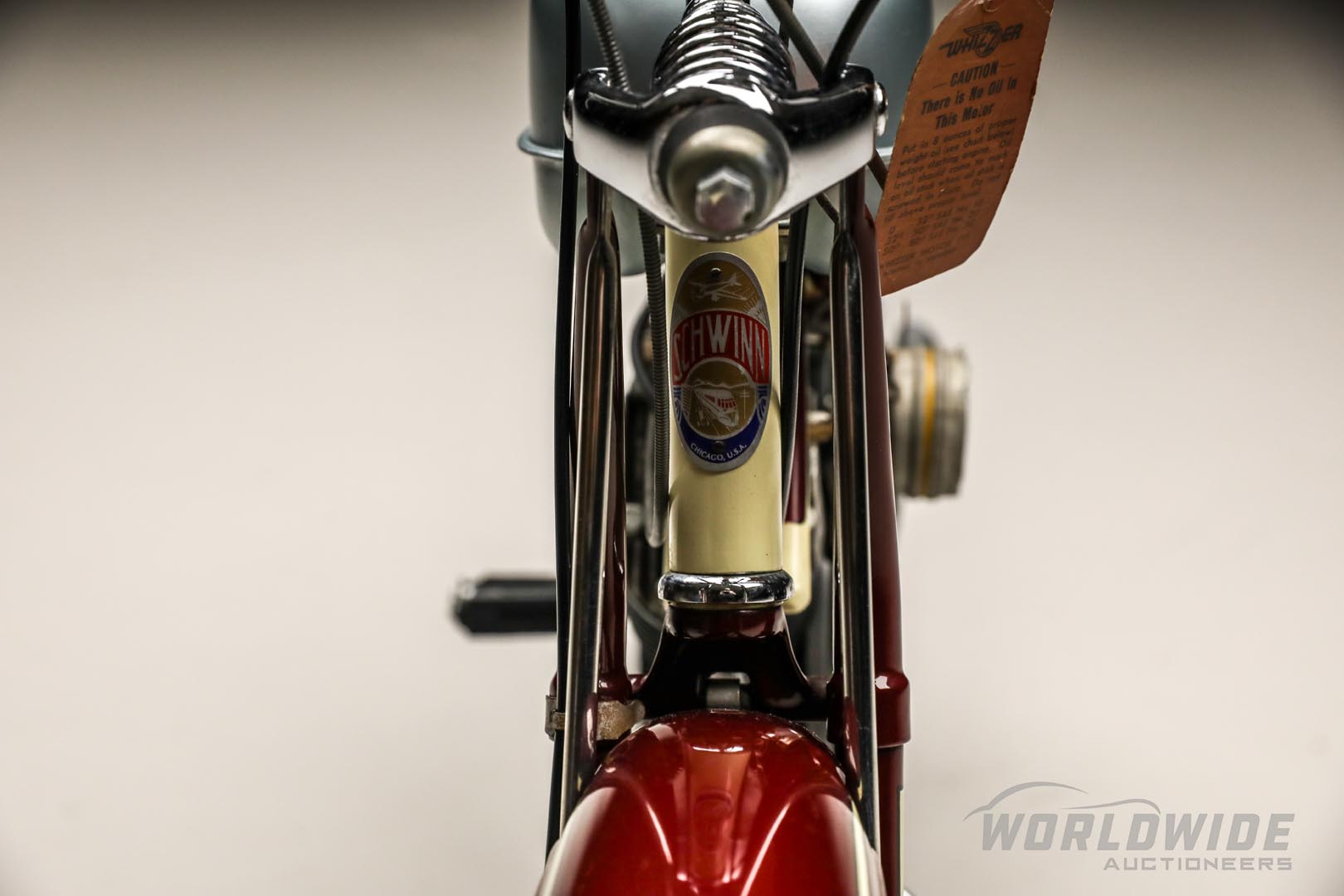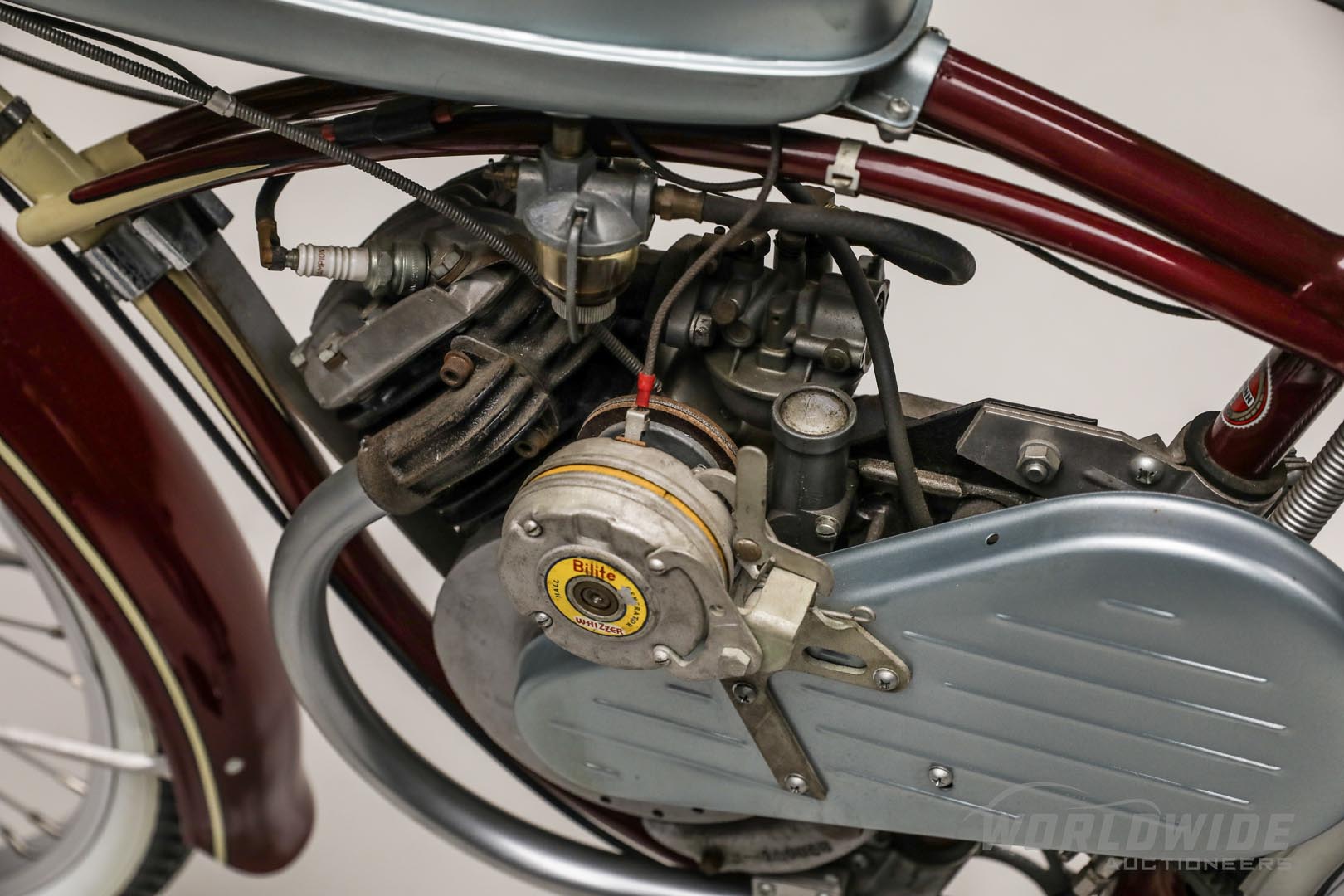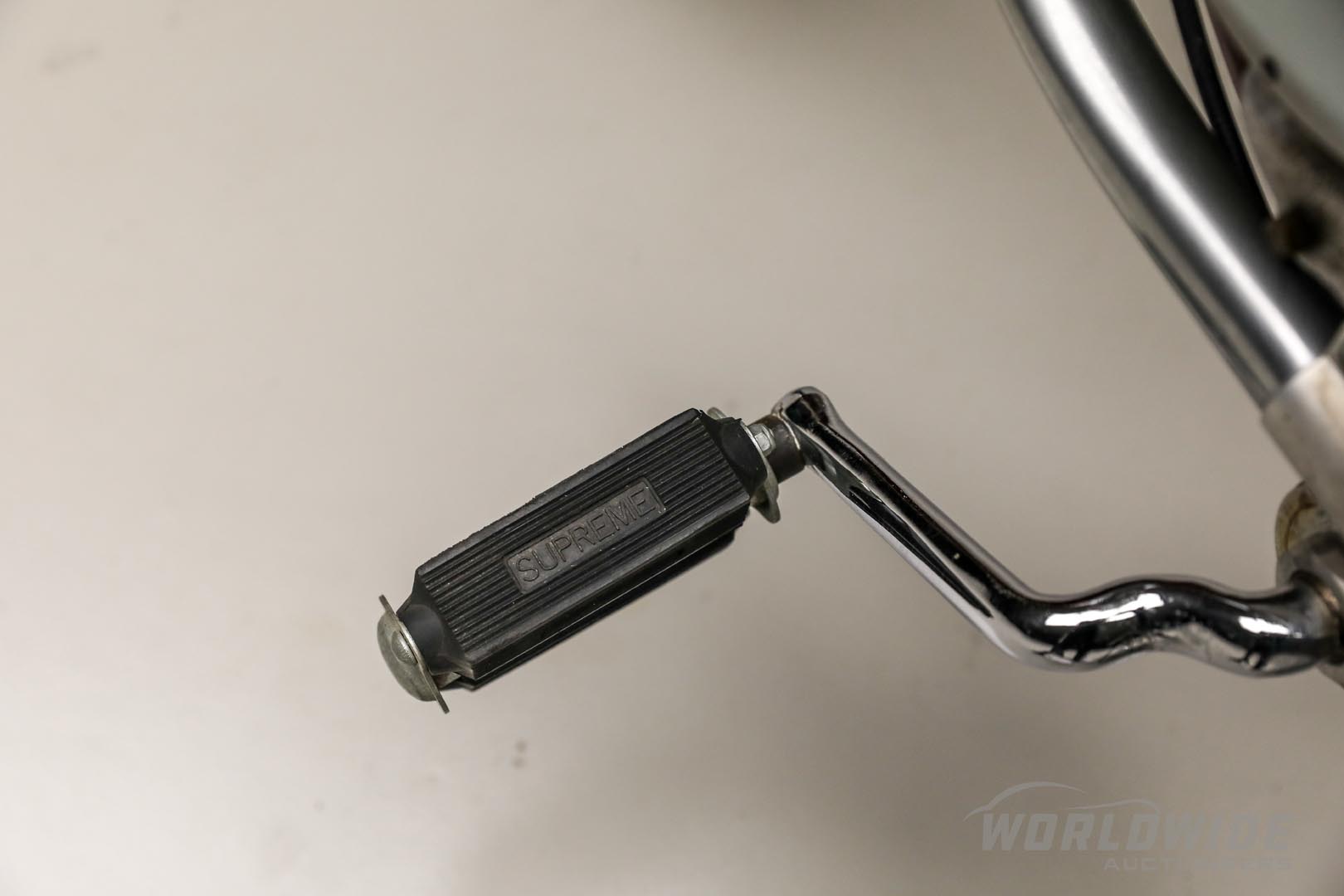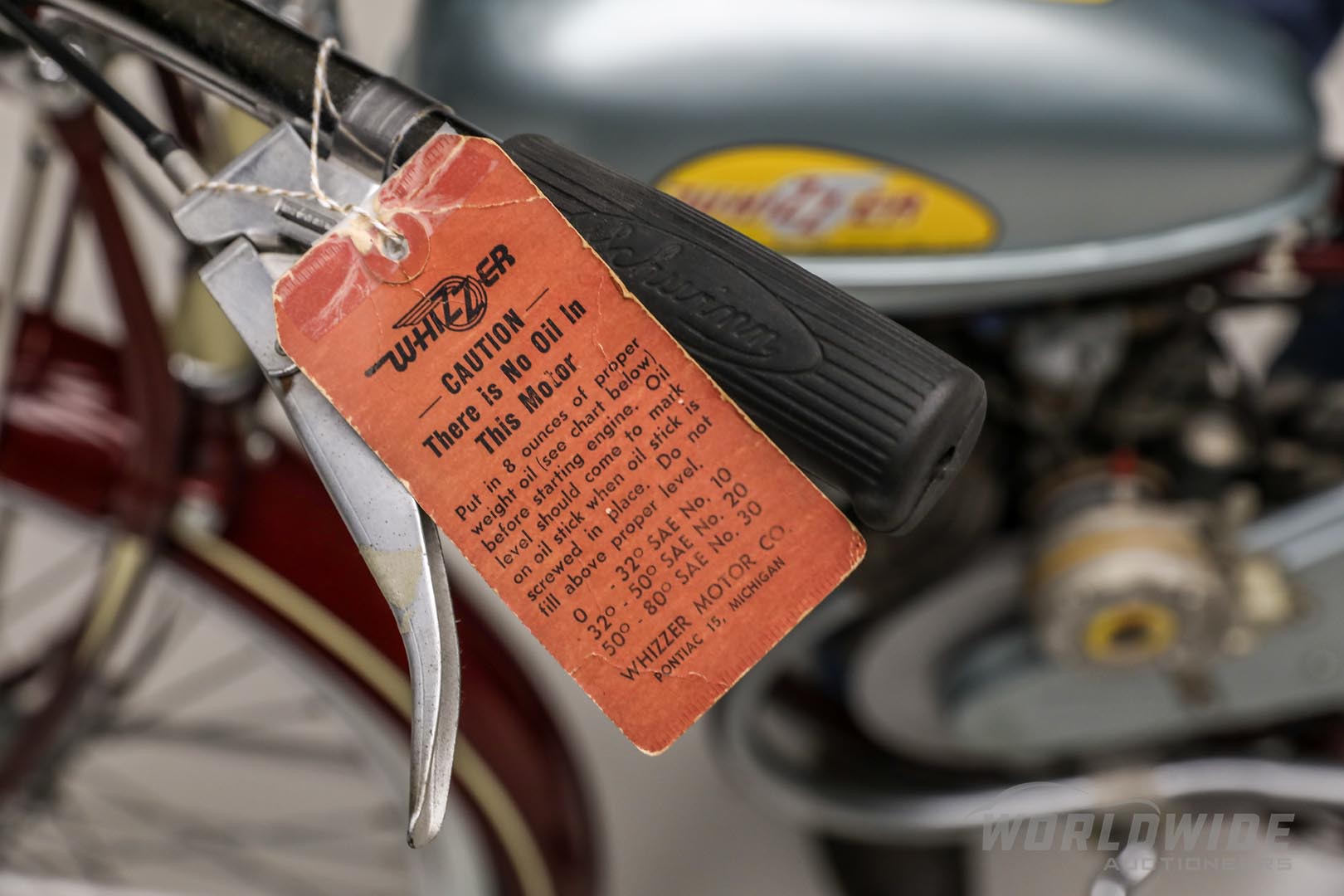 Selling on Saturday Evening
1947 Schwinn Whizzer Motor Bike
OFFERED WITHOUT RESERVE
A rare and nicely restored example
Well-presented color scheme
First-year for the revolutionary Schwinn Whizzer Motor Bike
A popular mode of transportation during its time that played a crucial role in the development of motorized bikes today, the Schwinn Whizzer Motor Bike was an early adapter and pioneer in the motoring space. The origins of the Schwinn Whizzer can be traced back to the late 1930s when the Los Angeles-based Whizzer Motor Company began producing small engines that could be attached to bicycles. In 1947, the Whizzer Motor Company entered into an agreement with the Schwinn Bicycle Company, one of the leading bicycle manufacturers in the United States. The collaboration of these two powerhouse companies led to the production of the Schwinn Whizzer Motor Bike, which featured a two-stroke engine mounted on a Schwinn bicycle frame. The Whizzer engine was a single-cylinder, air-cooled motor that produced about two horsepower. It was a simple design that used a belt drive system to transfer power from the engine to the rear wheel. The bike had a top speed of about 35 miles per hour and could achieve a fuel efficiency of around, or greater than, 100 miles per gallon.
Offered from the first year of the powerhouse duo, this 1947 Schwinn Whizzer Motor Bike has been nicely restored to its former glory. A rare bike to come across today, it is well-presented in a lovely color scheme of dark maroon and cream paint found throughout the Schwinn bike frame. This bike features a single-mounted headlight on the handlebars, a black leatherette seat with shocks, and a rack mounted on the rear tire fender.
Having been nicely restored, this 1947 Schwinn Whizzer Motor Bike would be a delightful addition to one's ever-growing collection or simply as a display piece in their man cave for friends and family to admire.