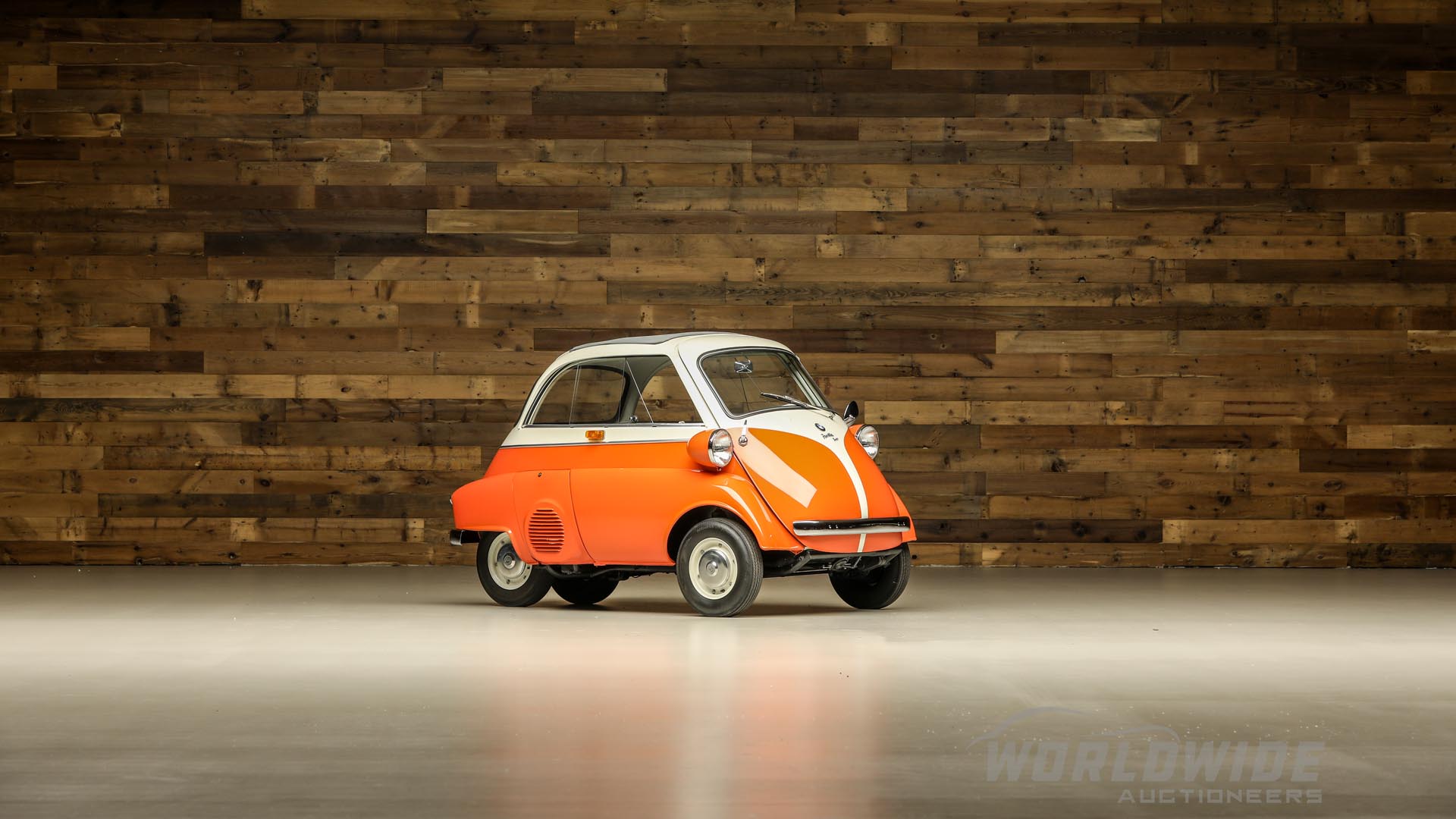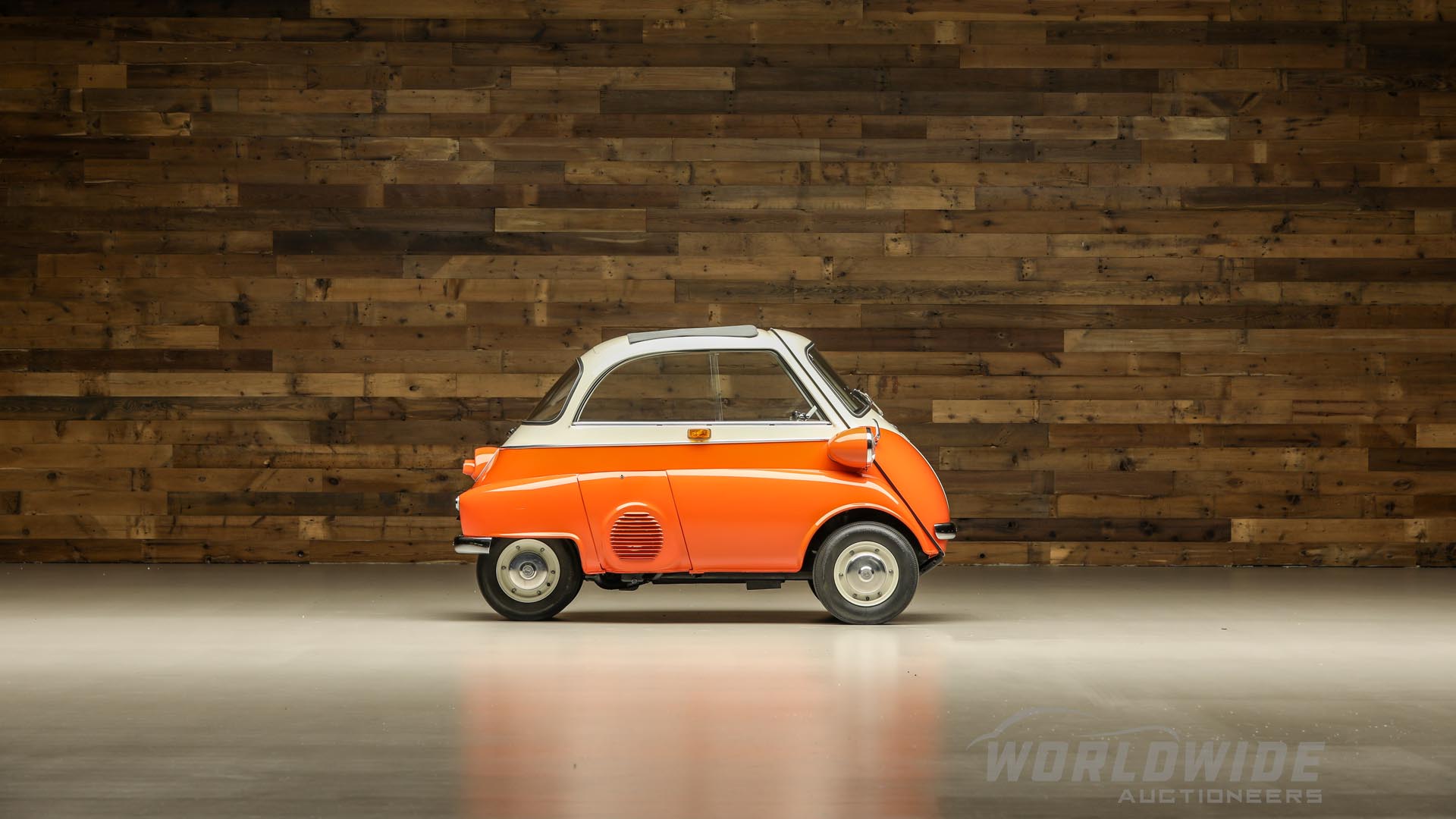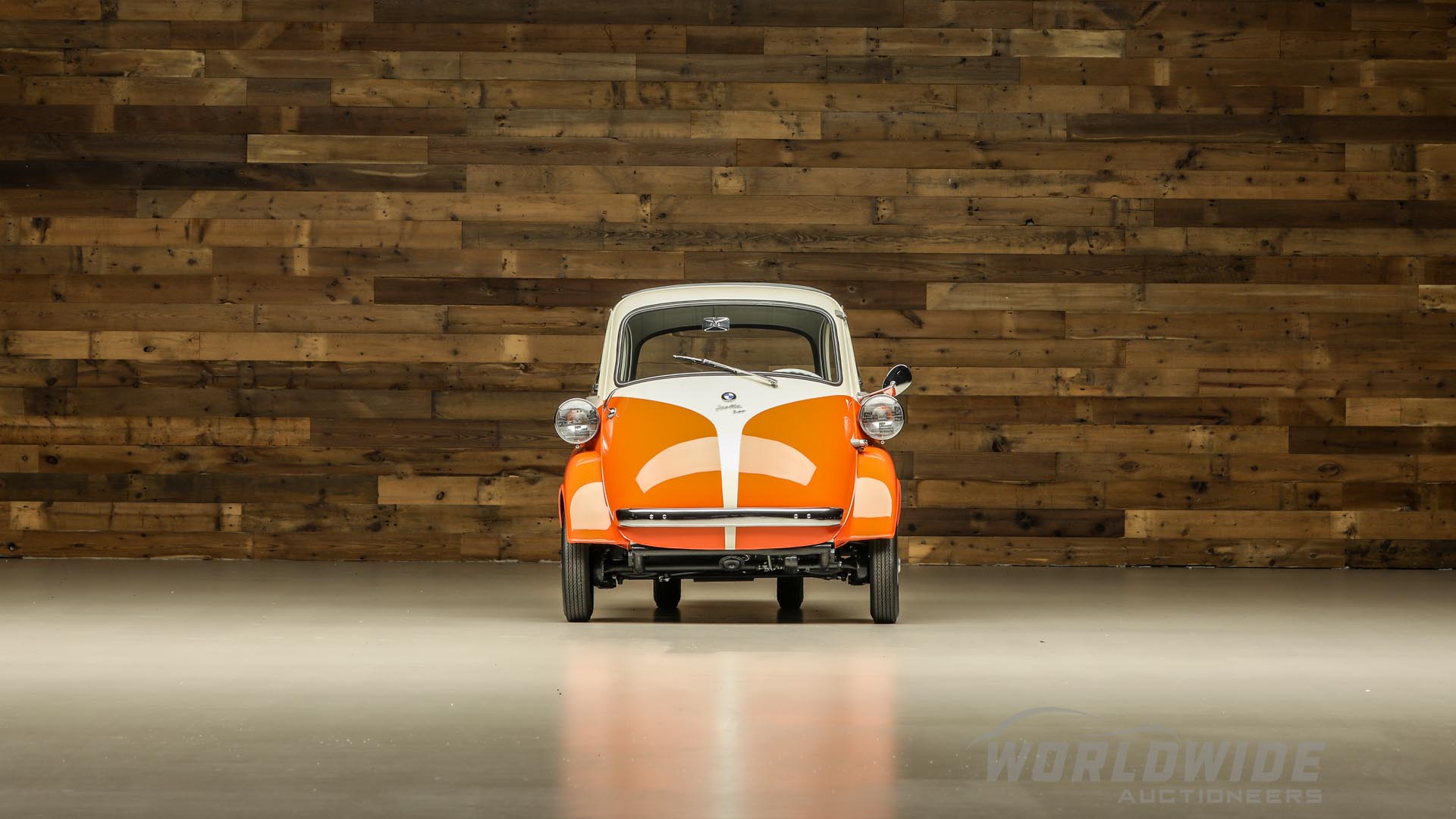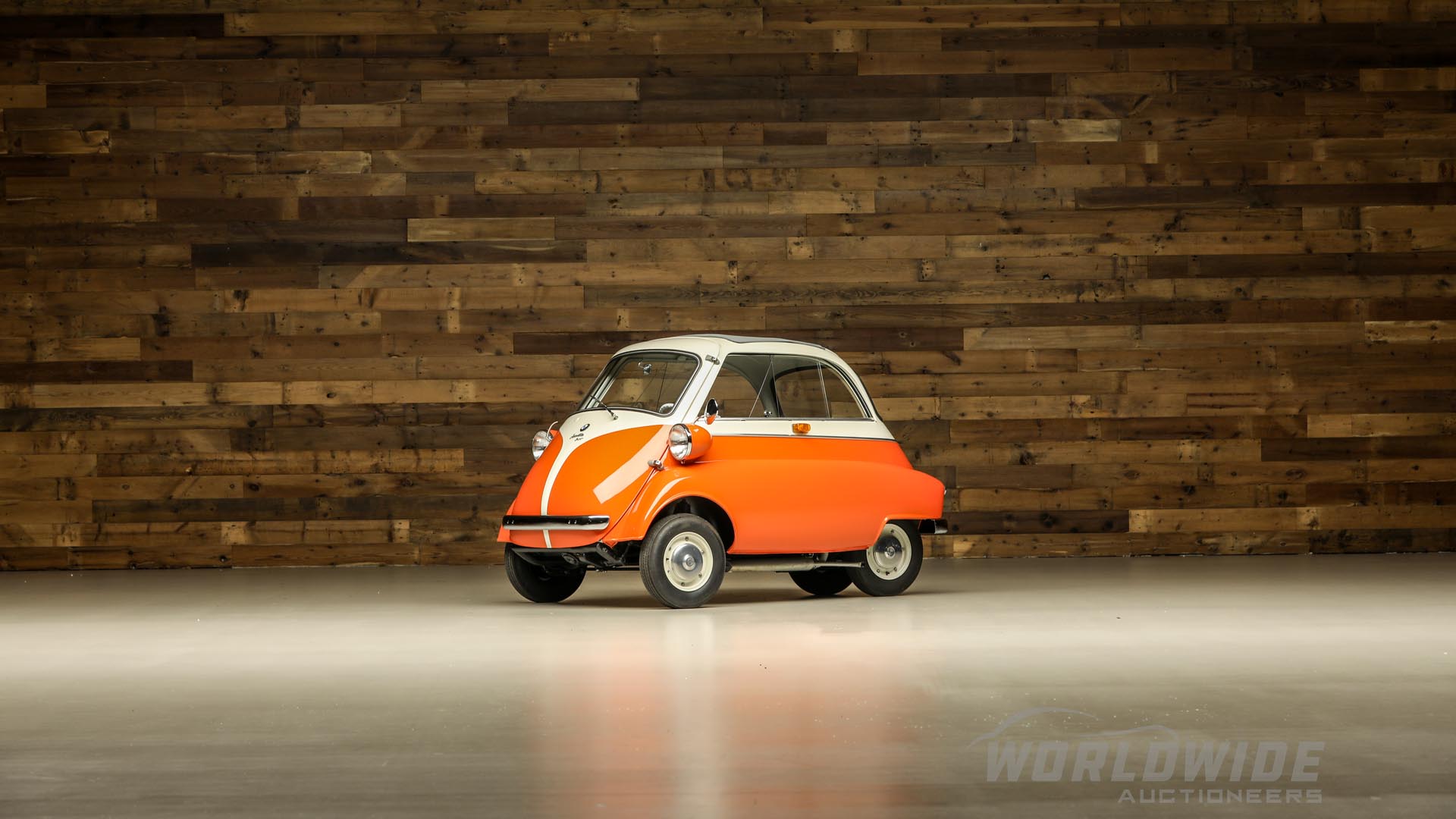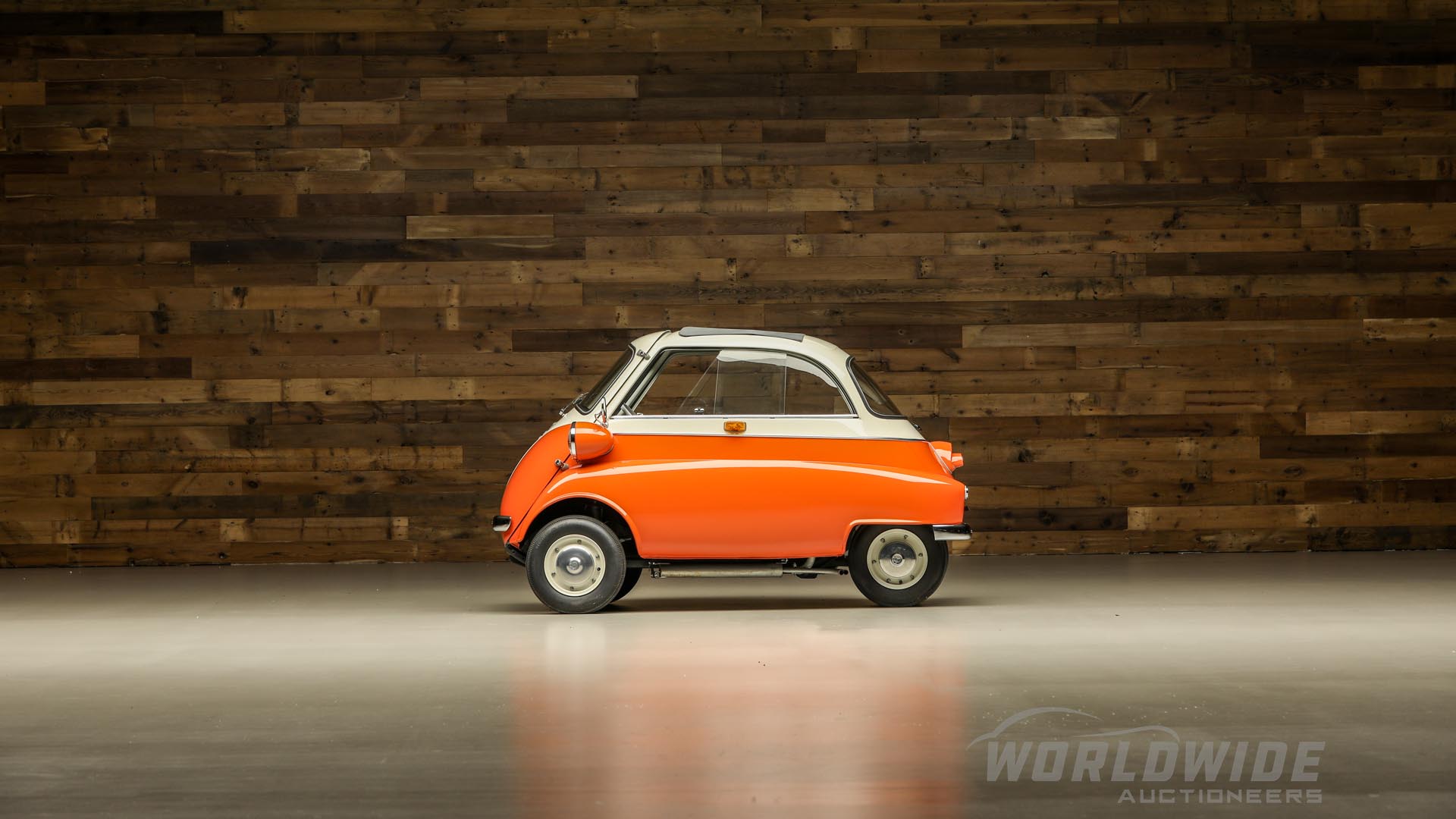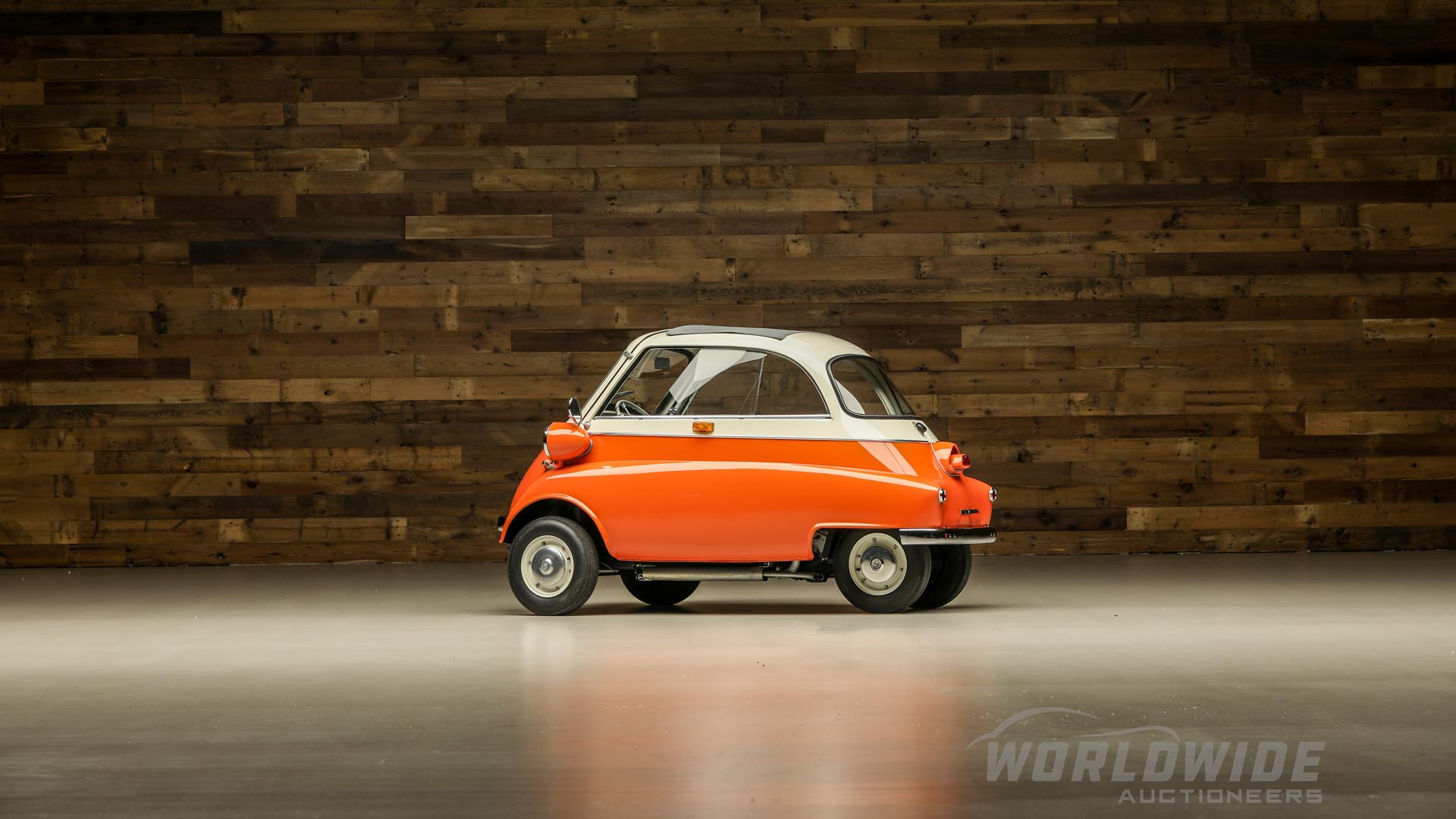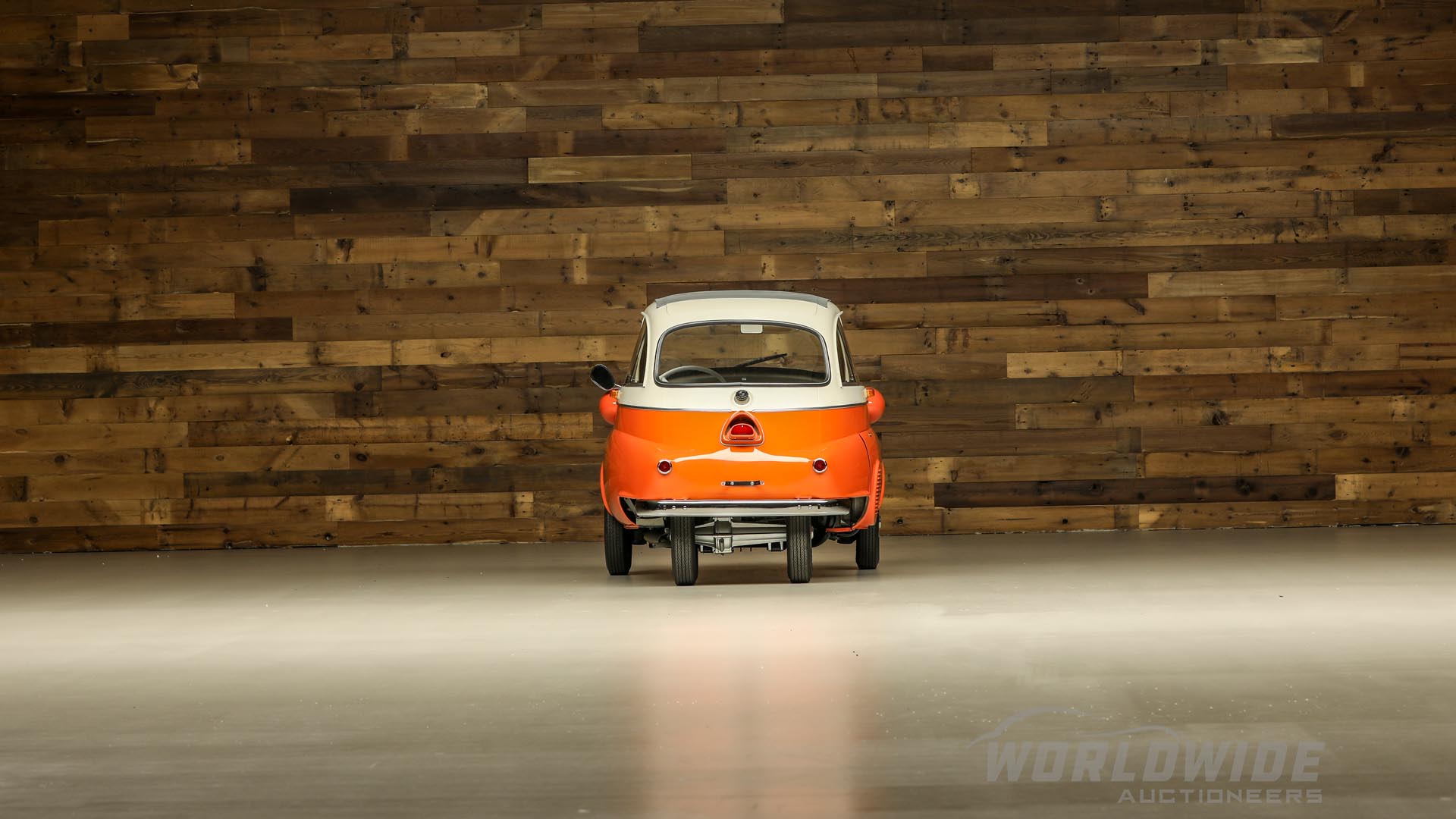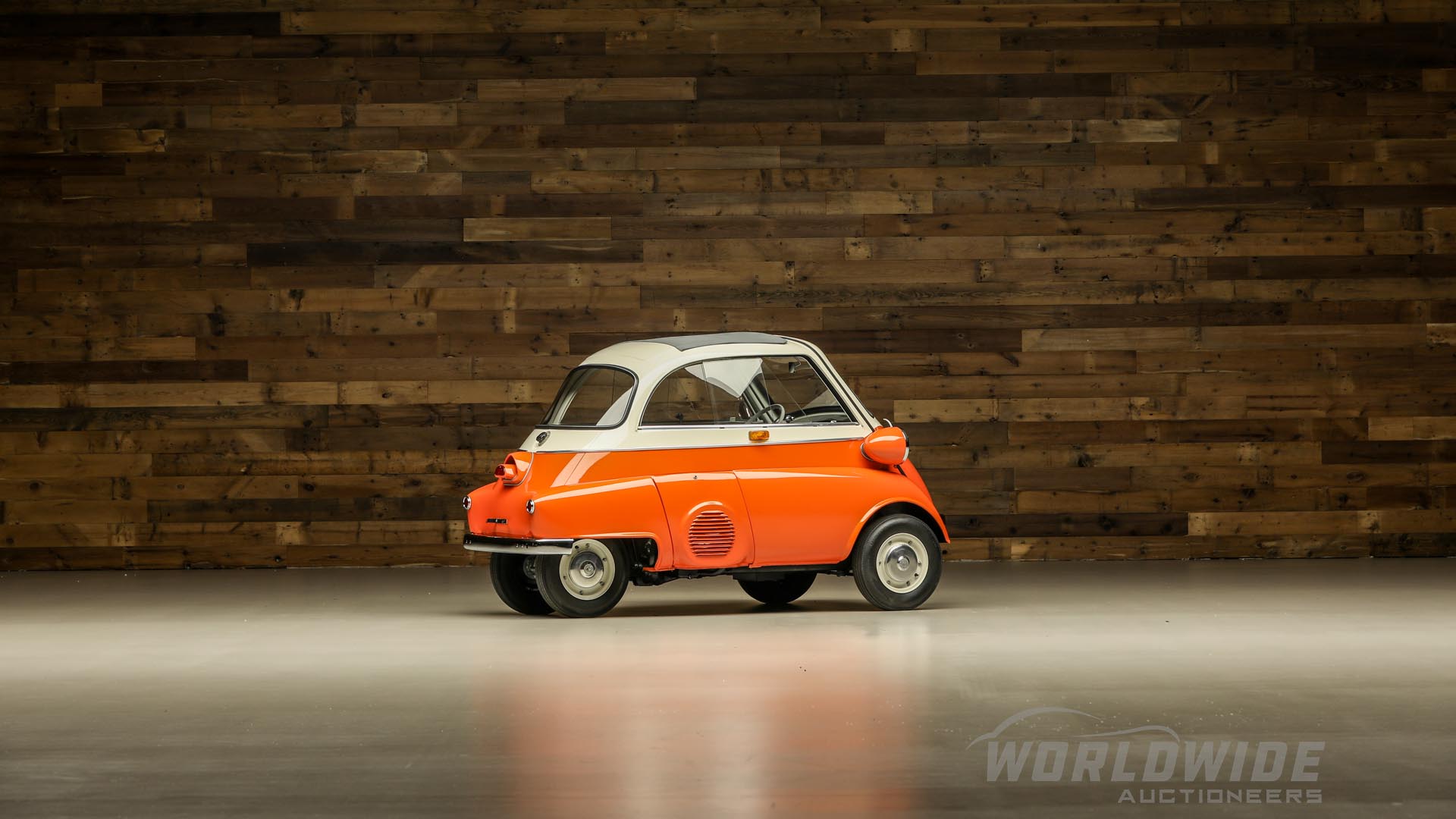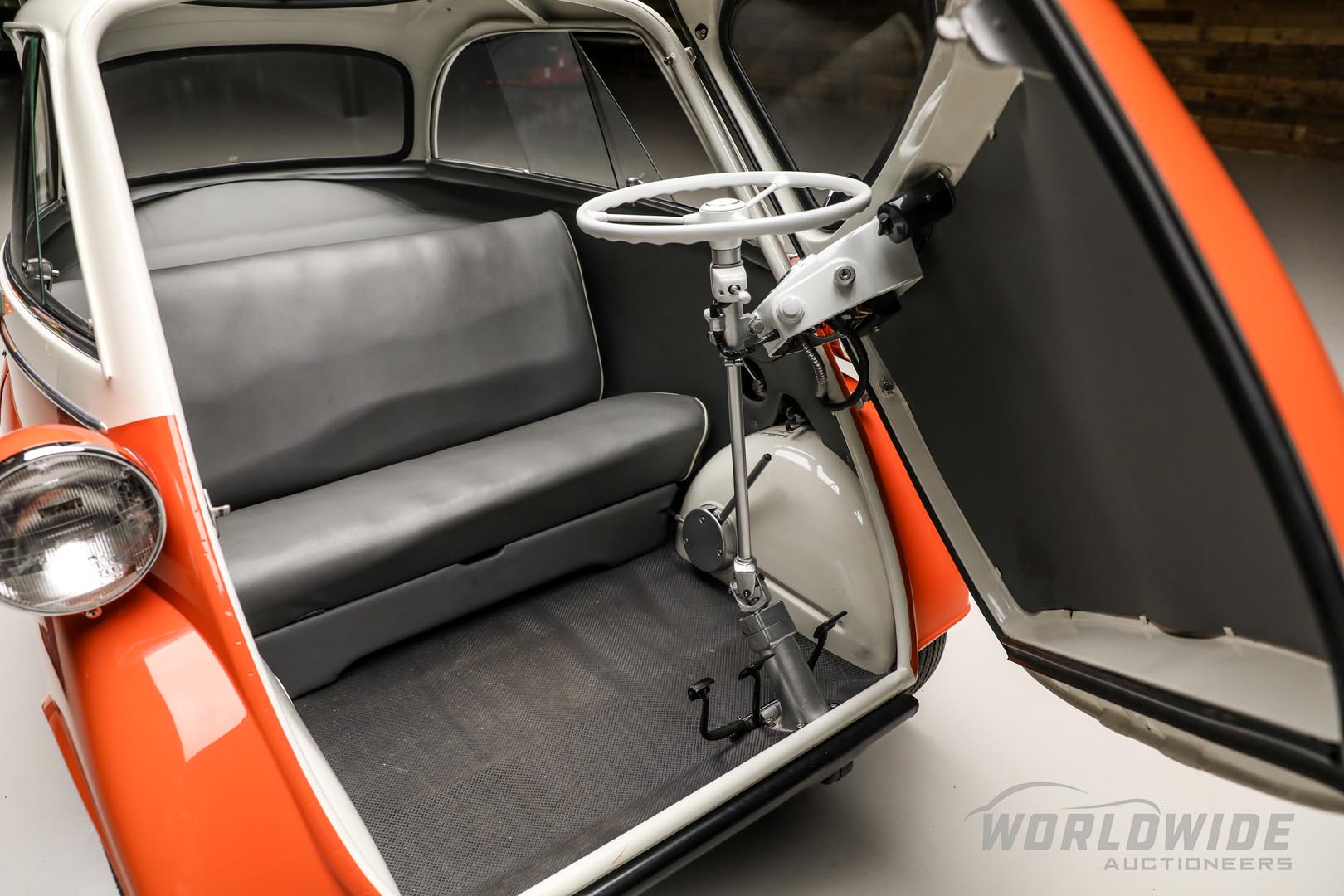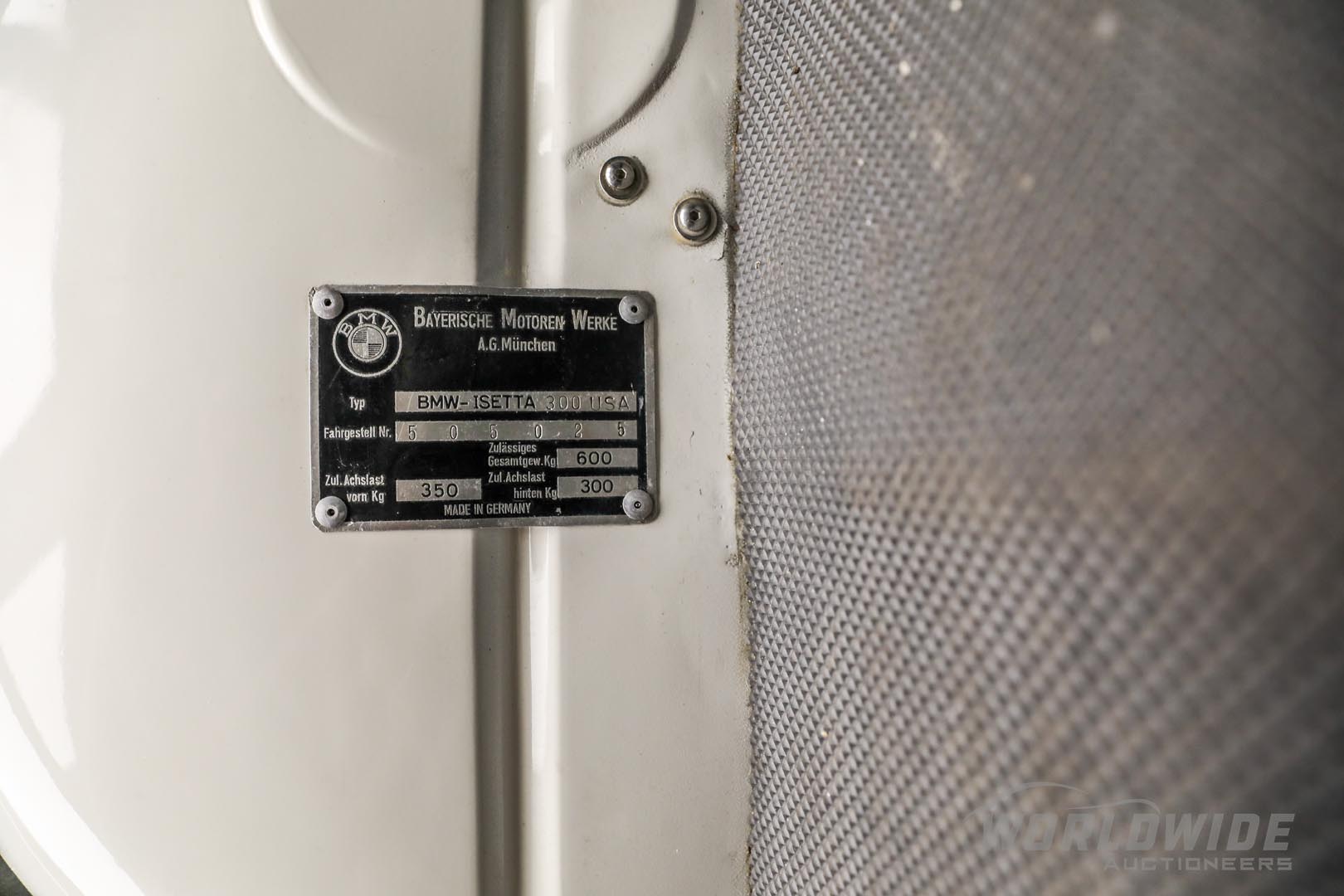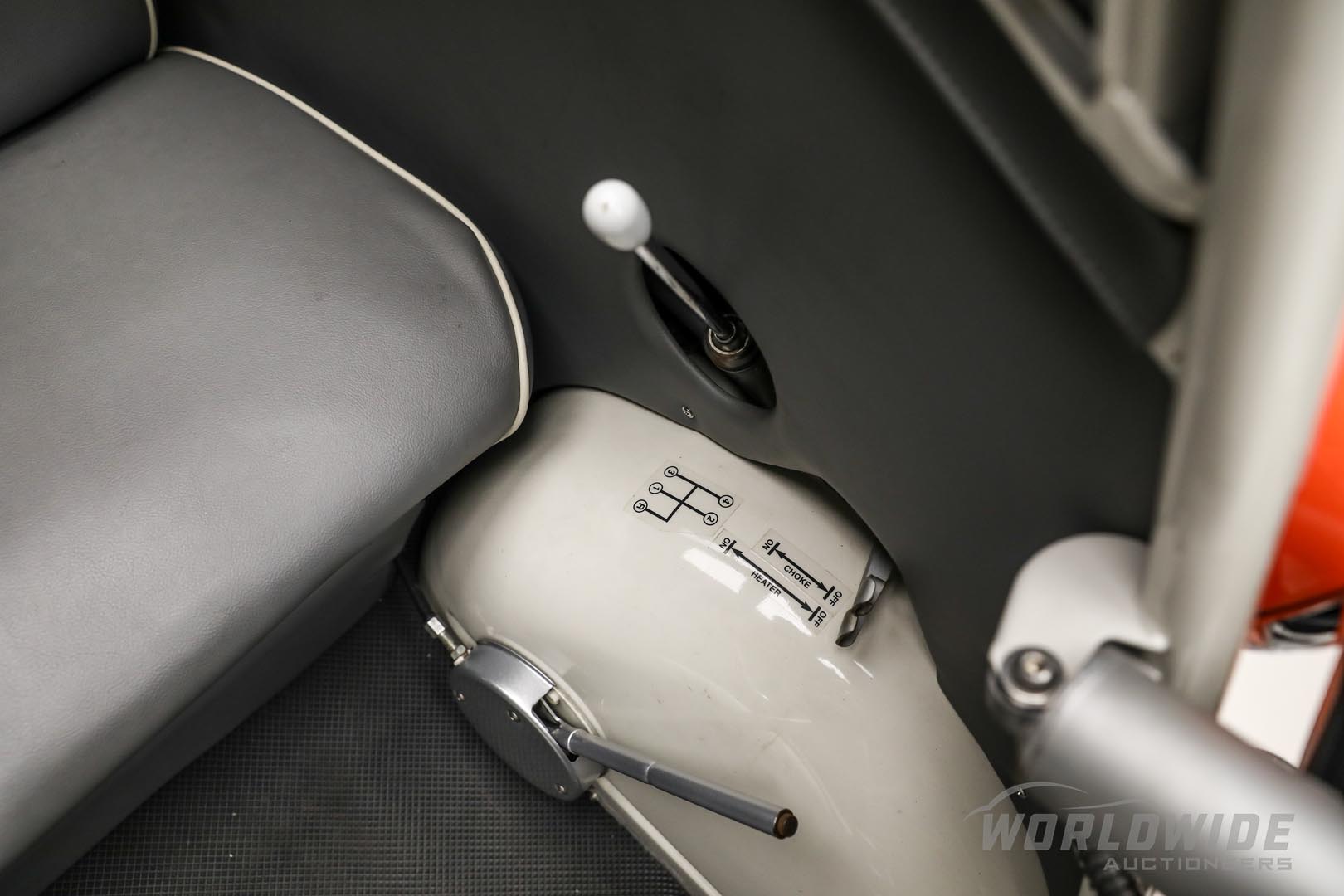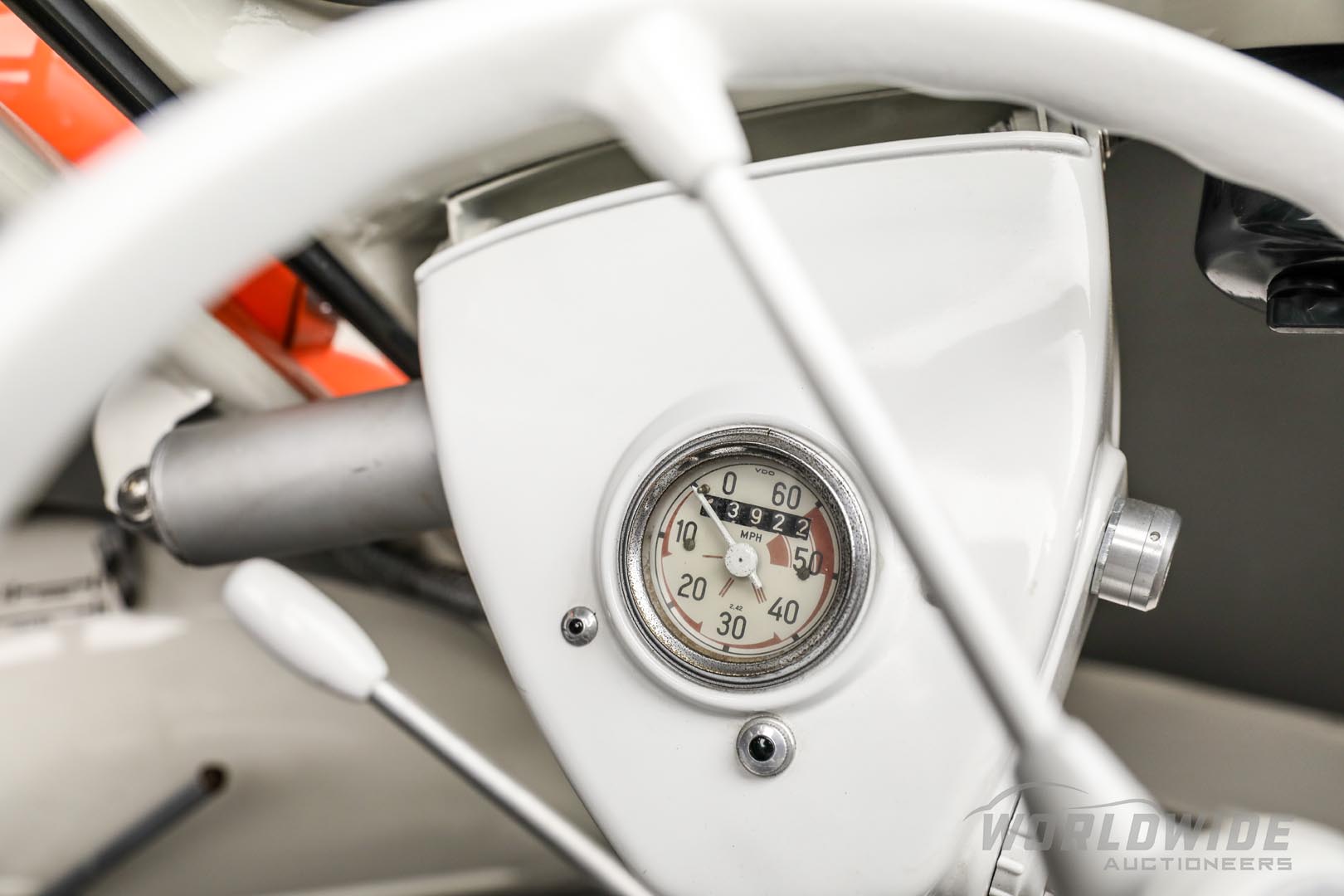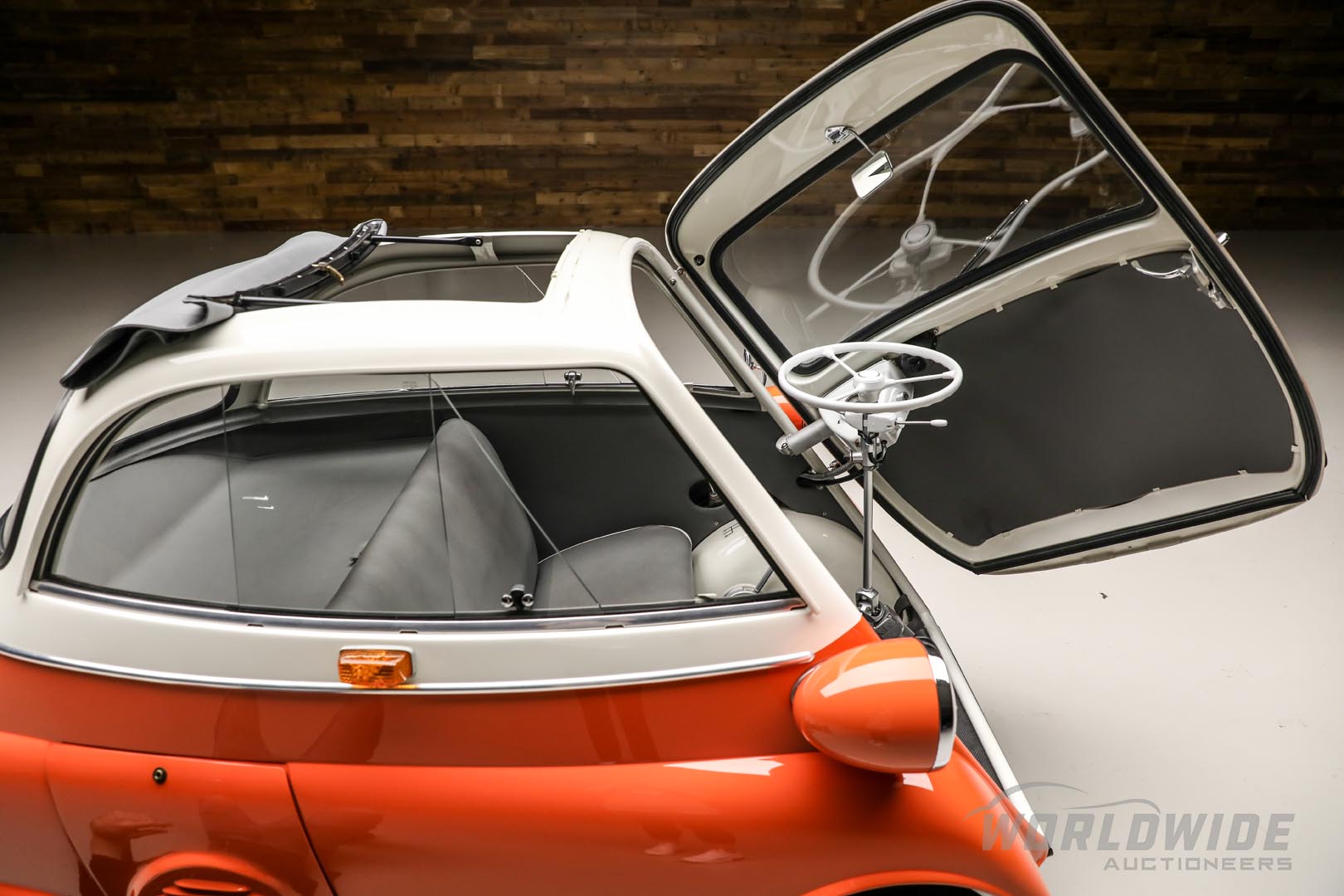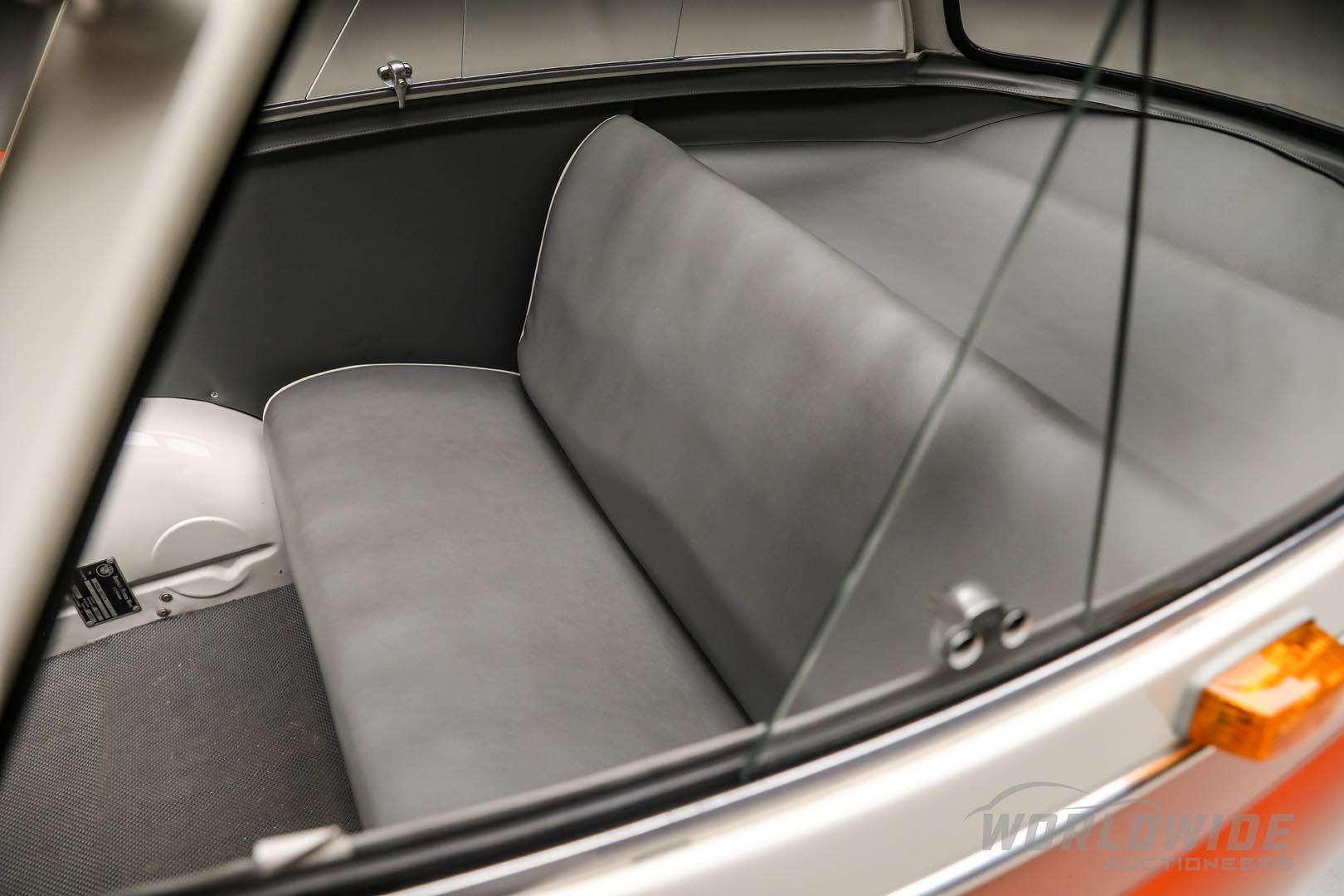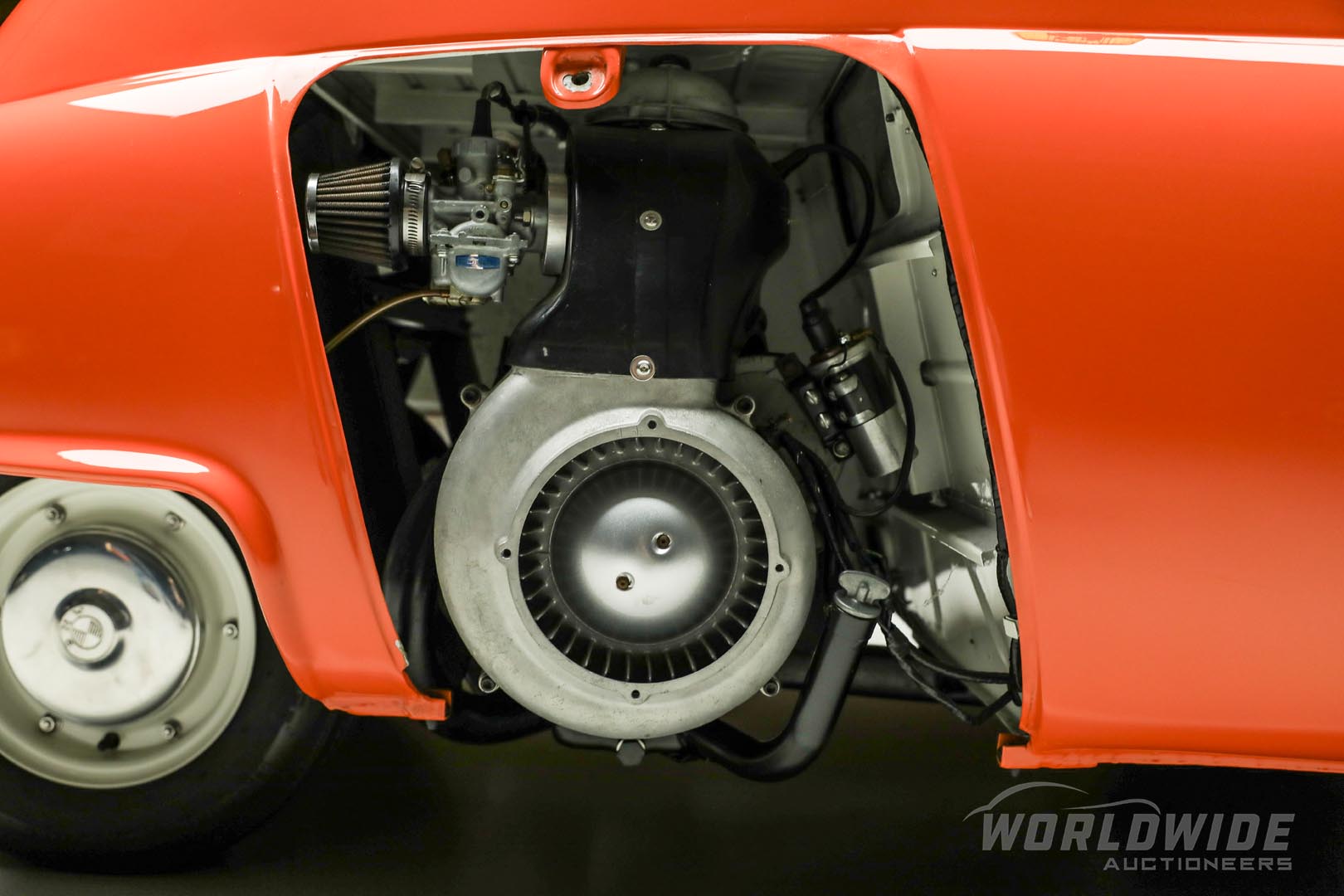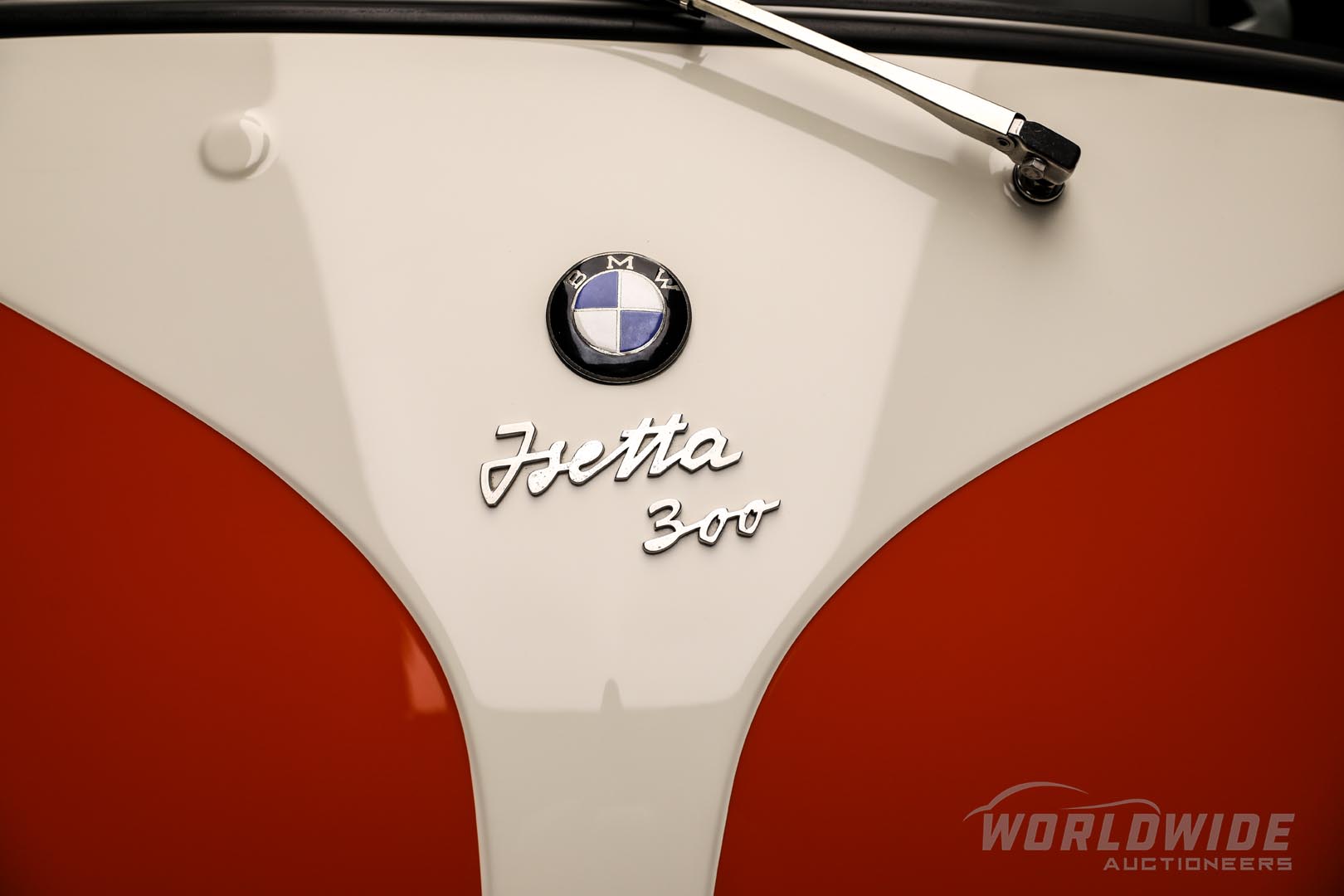 Selling on Friday
From The Tom Haag Estate Collection
1957 BMW Isetta 300
OFFERED WITHOUT RESERVE
Beautiful restoration
Economical and easy to park
Sunroof edition
Tight-fitting body with room for two
Renzo Rivlota was a brilliant engineer who headed up Isothermos, a major refrigerator company in Italy. In 1953, he developed the idea of building a small vehicle that would be an ideal around-town car. It was designed to carry a driver and passenger, be economical to buy, cheap to own and easy to maintain. Revealed at the 1954 Geneva Auto Show, the Isetta or "Little Iso" was unveiled, and great interest followed. They were somewhat practical and well-engineered and, in 1955, several Isettas took part in the Mille Miglia, easily winning their class. Seeing an opportunity to provide jobs and raise capital, BMW applied for and was granted a license to build the little car. Iso even provided much of the specialized tooling needed to get production rolling. In April 1955, BMW began production at their headquarters in Munich and keeping up with demand was a priority. BMW re-engineered much of the car, making it a four-wheeler and offering an optional, larger 300cc engine. Isettas would also be built under license in several other countries such as England, France, Argentina and Brazil. In 1963, one daring West Berliner, used his Isetta to smuggle his boyhood best friend out of East Berlin by hiding him in the engine compartment of his Isetta. With over 220,000 examples produced, they were exported all over the world and in the 1990s an Isetta became a fan favorite of the TV show "Family Matters" when lead character Steve Urkel drove one in several episodes.
Euphemisms such as "cute" or "adorable" apply to this fun little machine, and the example being offered from the Haag Collection fits those descriptions perfectly. Finished in a pleasing combination of orange and crème, this little car's bench seat and interior side panels are presented in grey vinyl and the easy-opening sliding sunroof in a dark grey material. It is also equipped with sliding side windows for ventilation or to wave to friends. The single-cylinder engine has been restored and starts easily. The original build tag clearly identifies this car as a U.S. import model but has been updated with European-style amber side clearance lights. Able to attain speeds of up to 50 mph, fuel consumption is said to be about 50 miles to the gallon with the tank designed to hold 3.2 gallons of fuel.
This sharp little coupe was acquired by the Haag Collection in the summer of 2019 and was immediately placed into the famous Toy Box for all who visited to admire. Maintained and ready to tour, it was used on just a few occasions and remains in pristine condition. Included is an original Instruction Manual printed in Spanish, French and English. If you have ever wanted a car that would steal the show and attract plenty of attention, this little Isetta will do the trick.