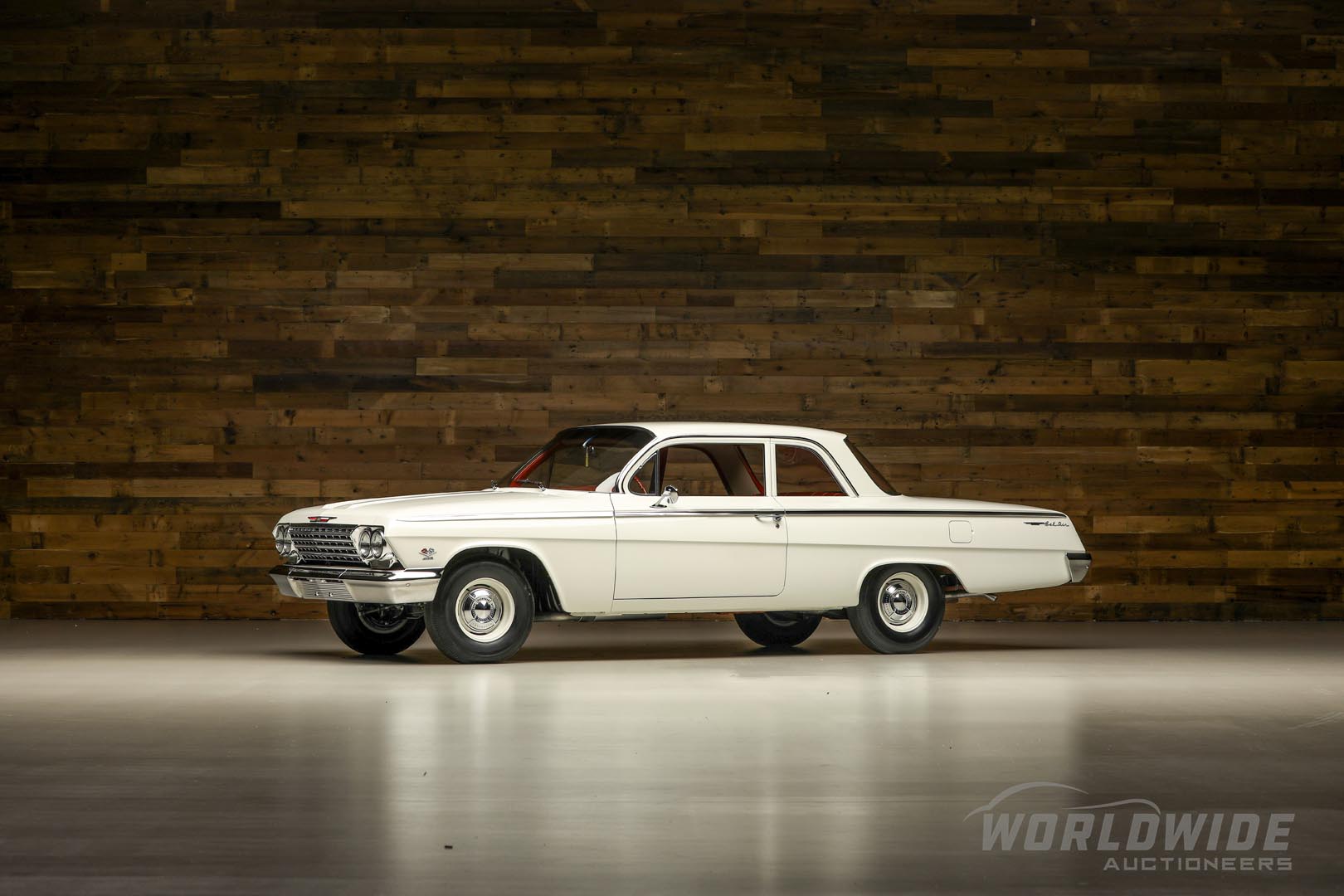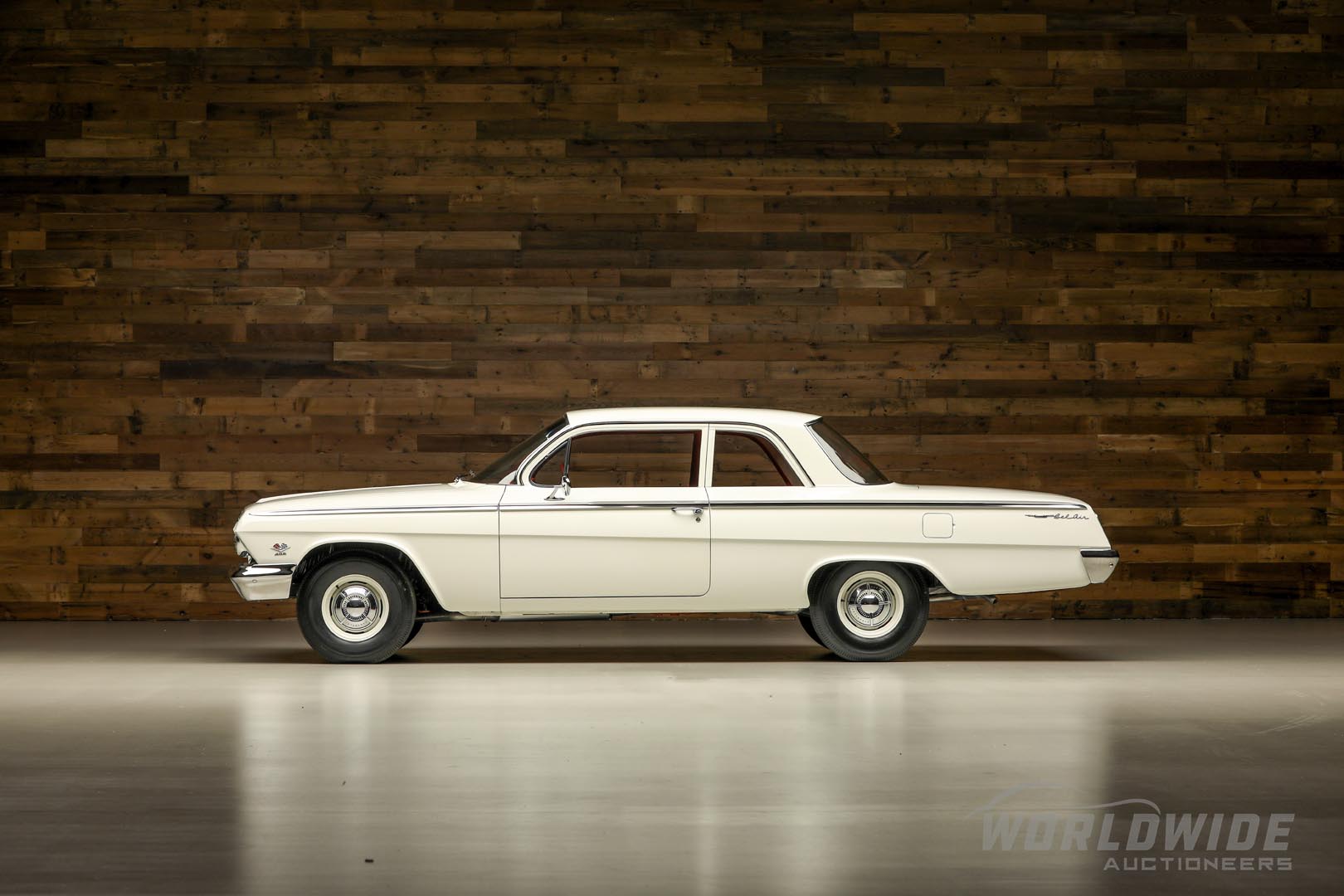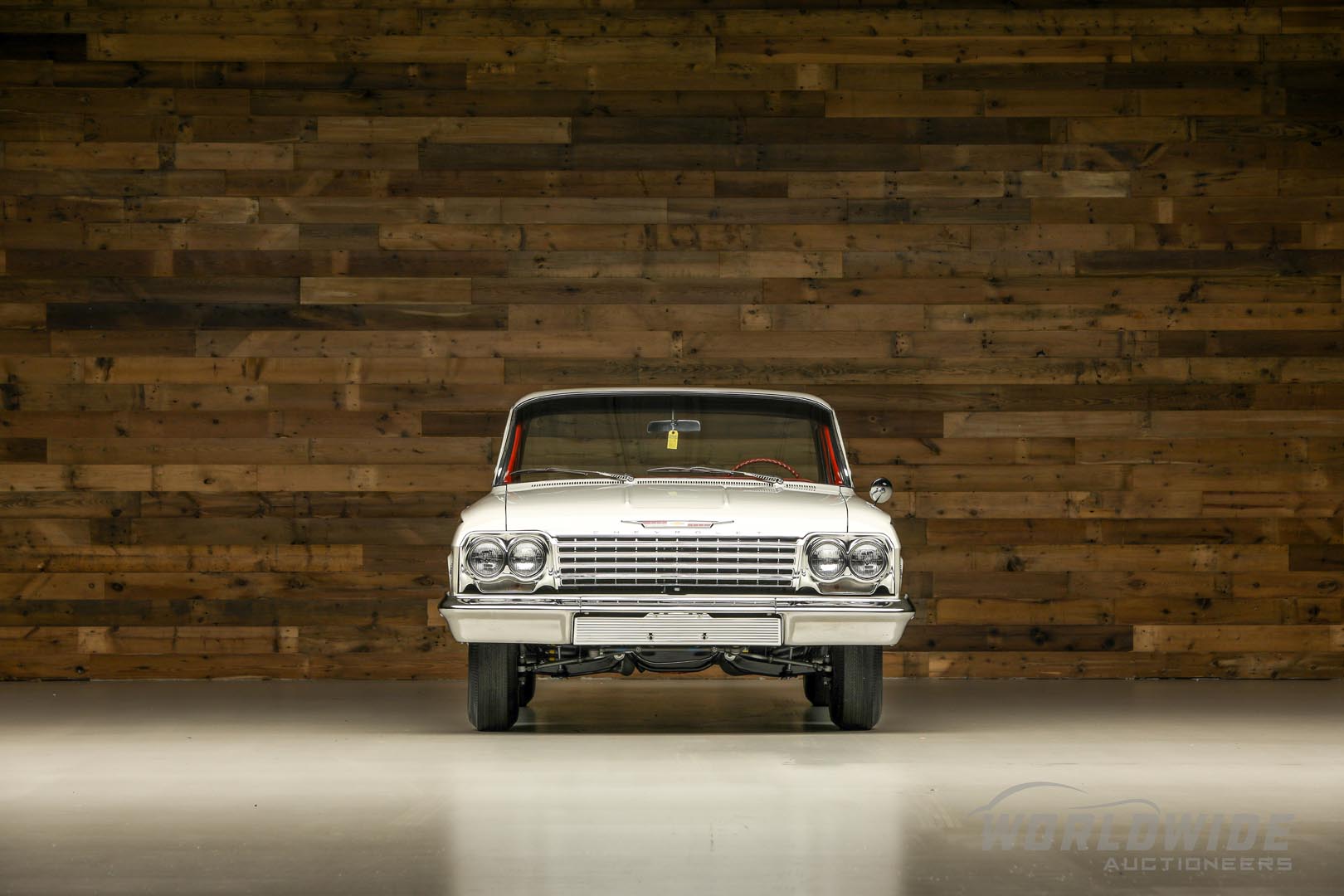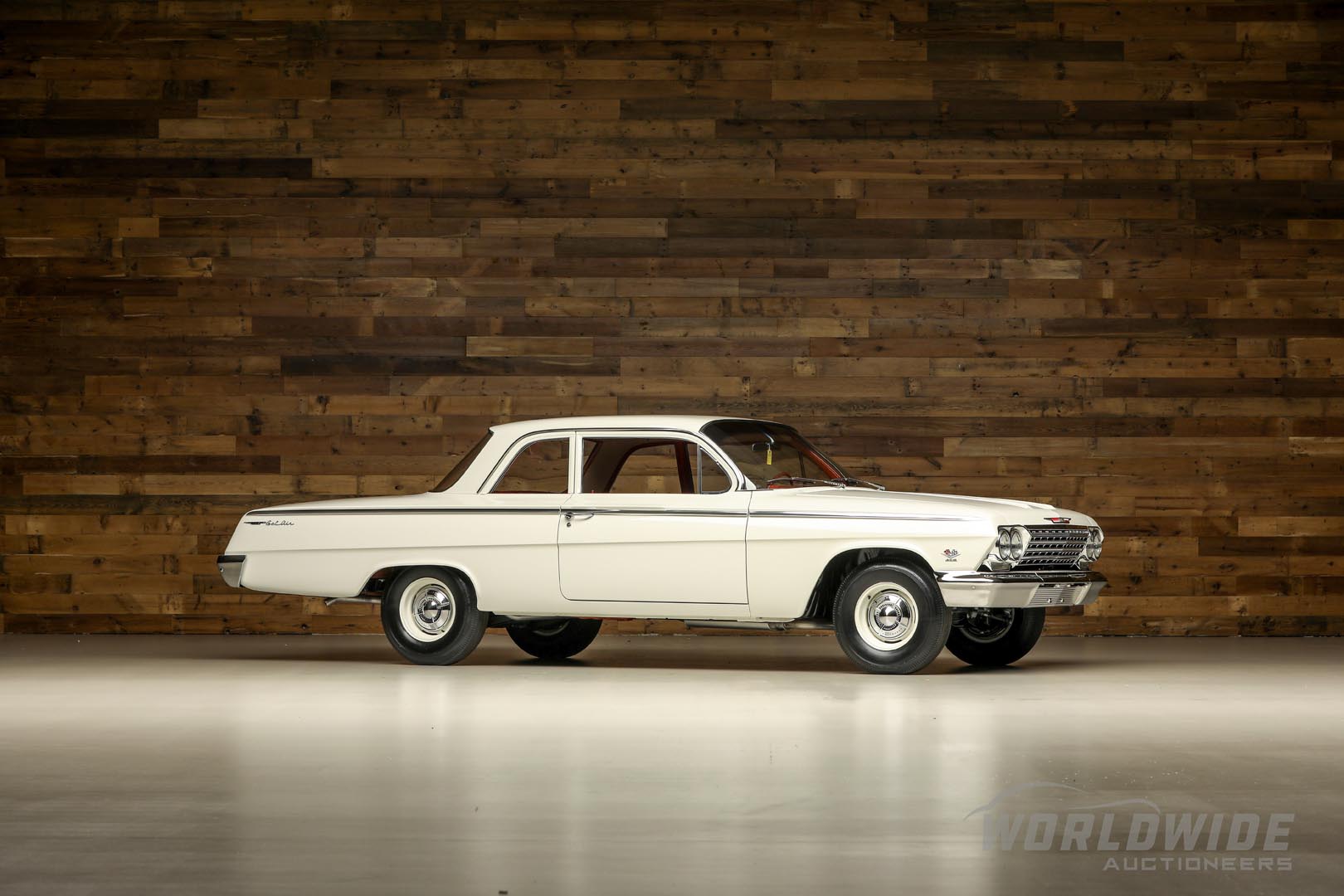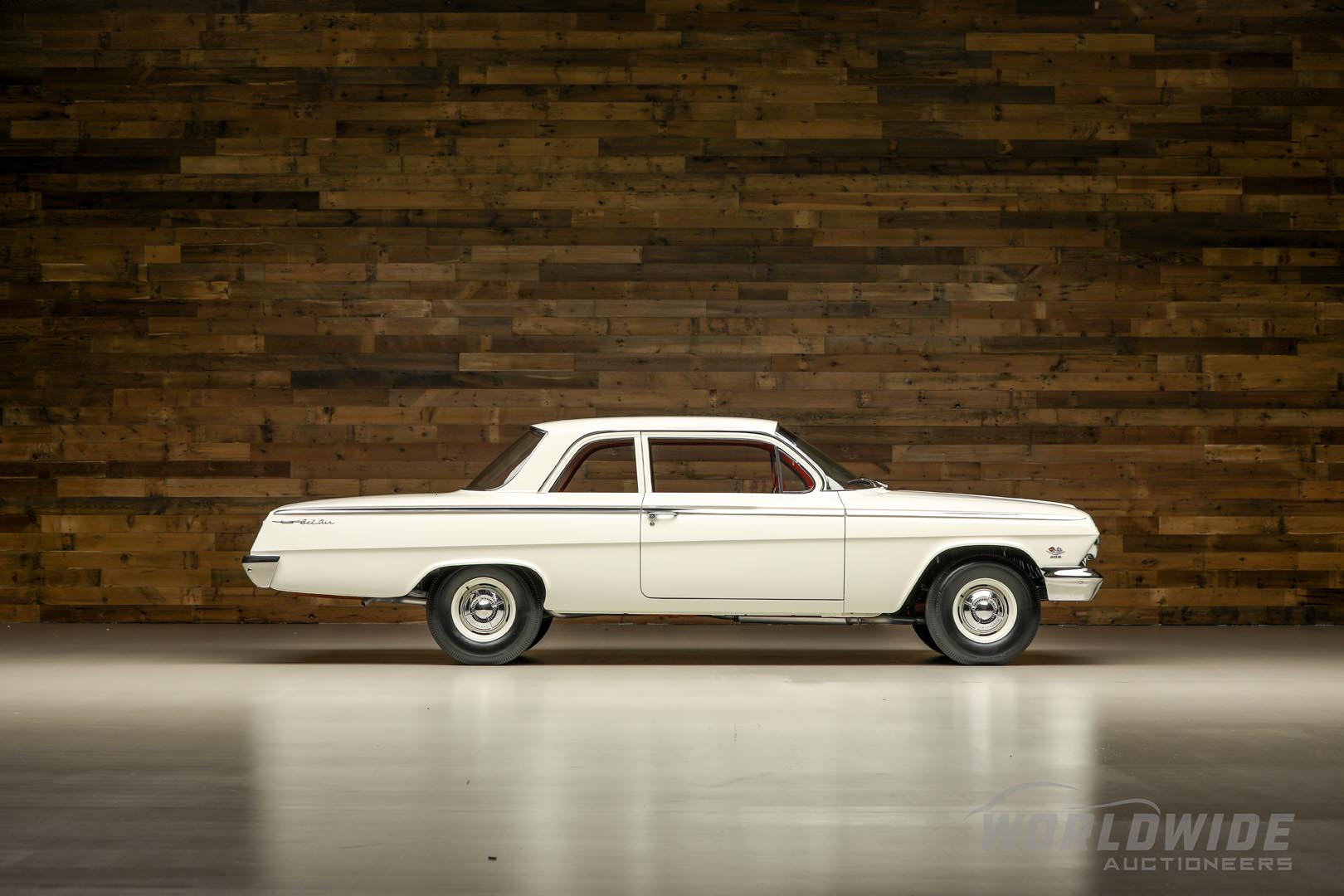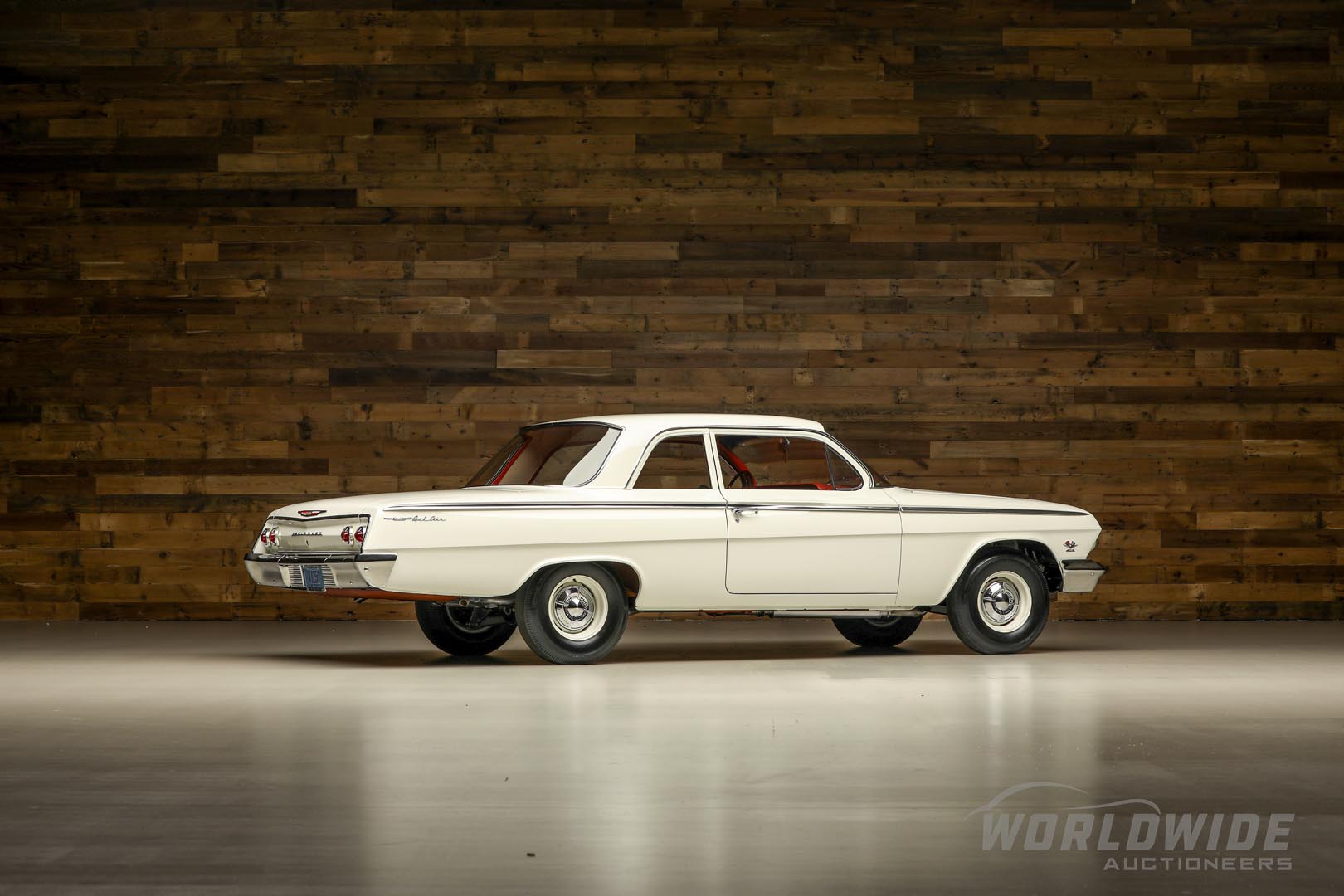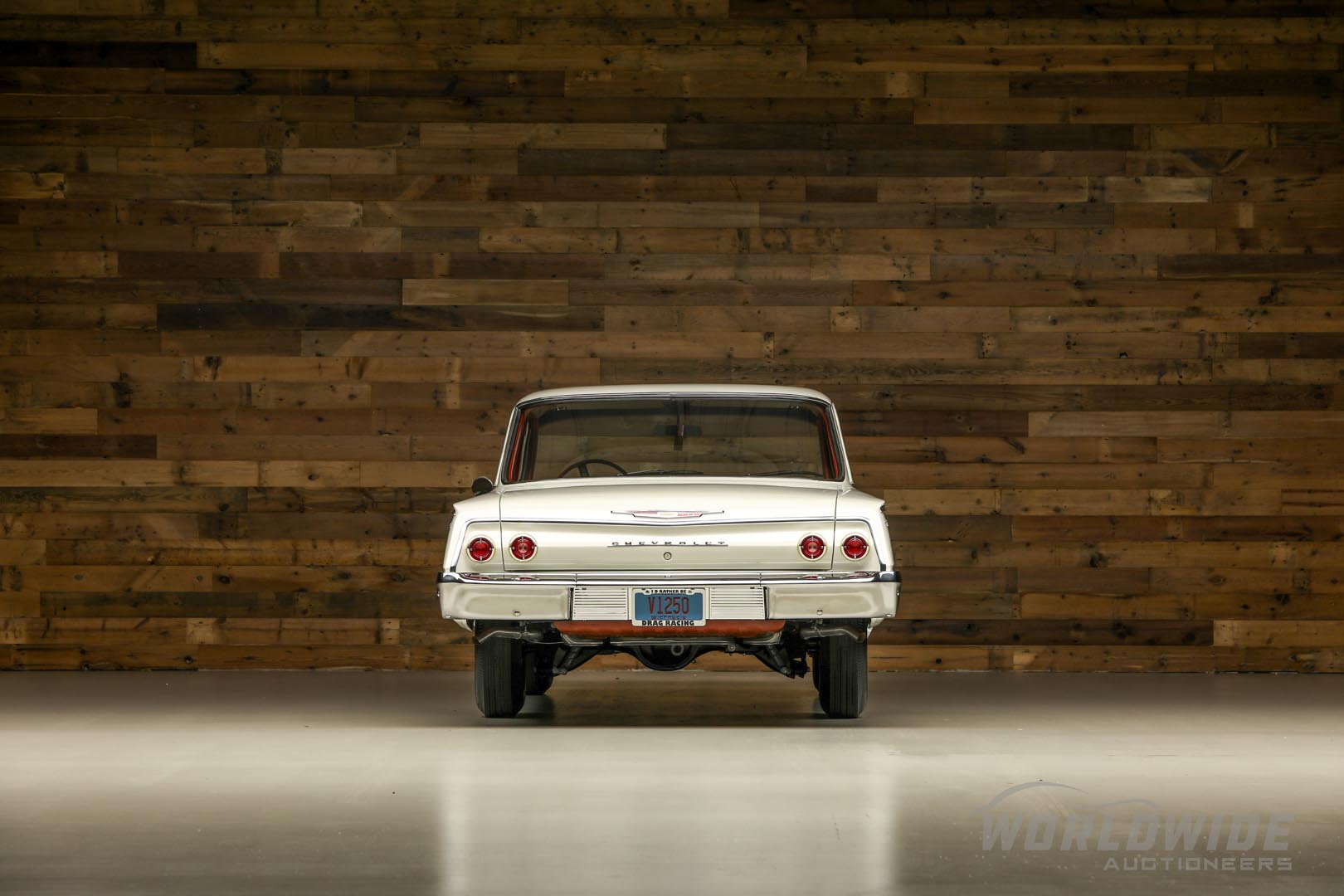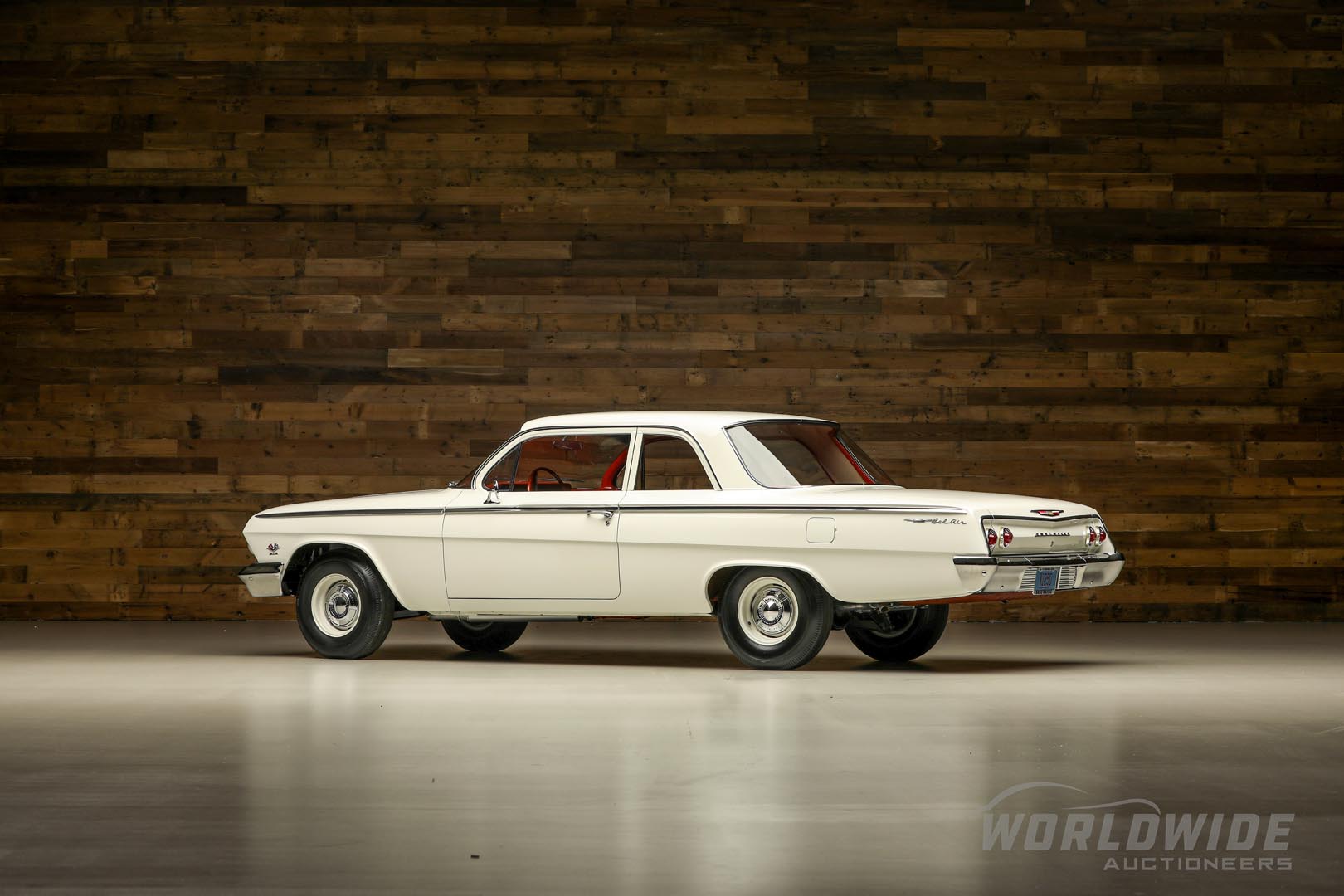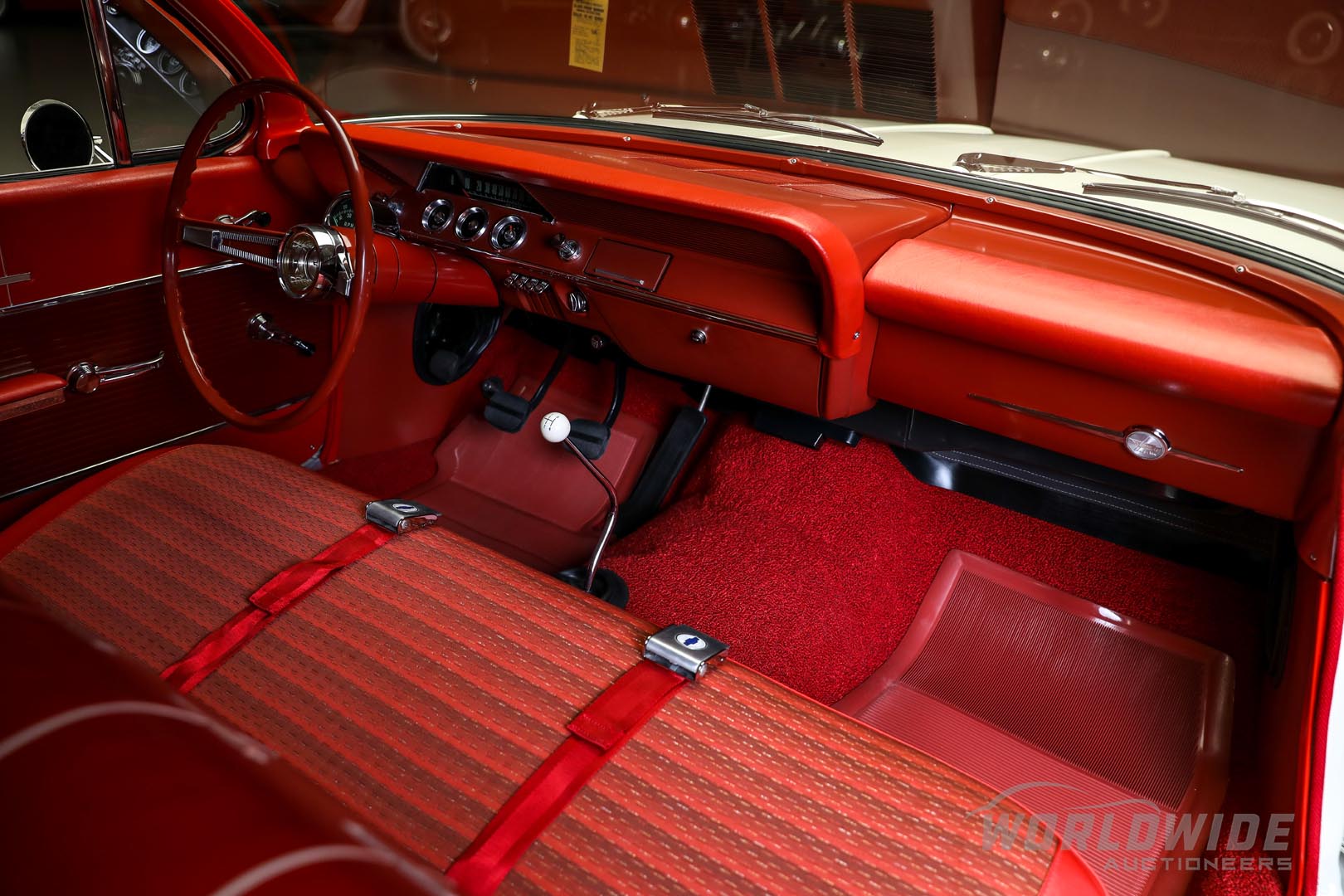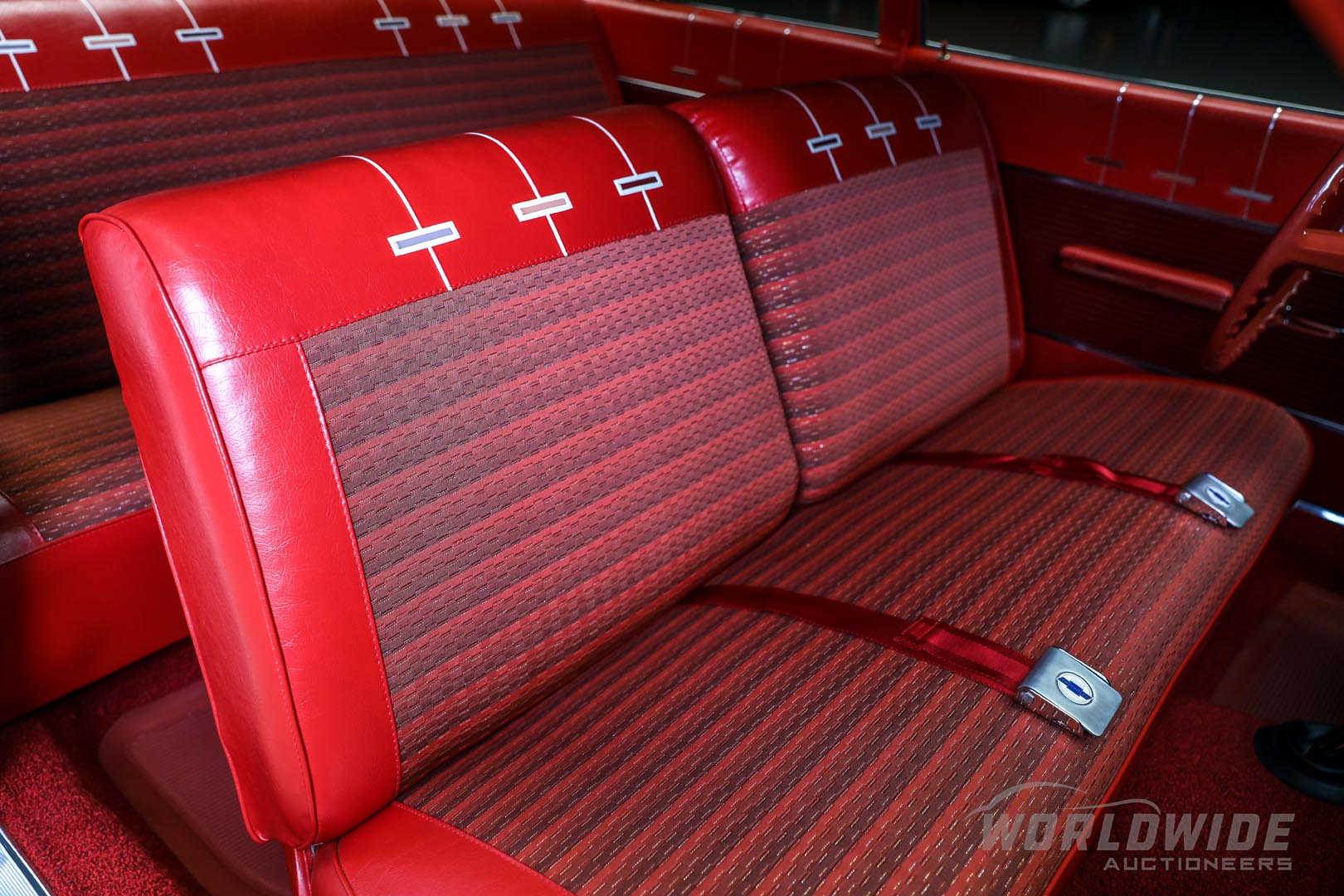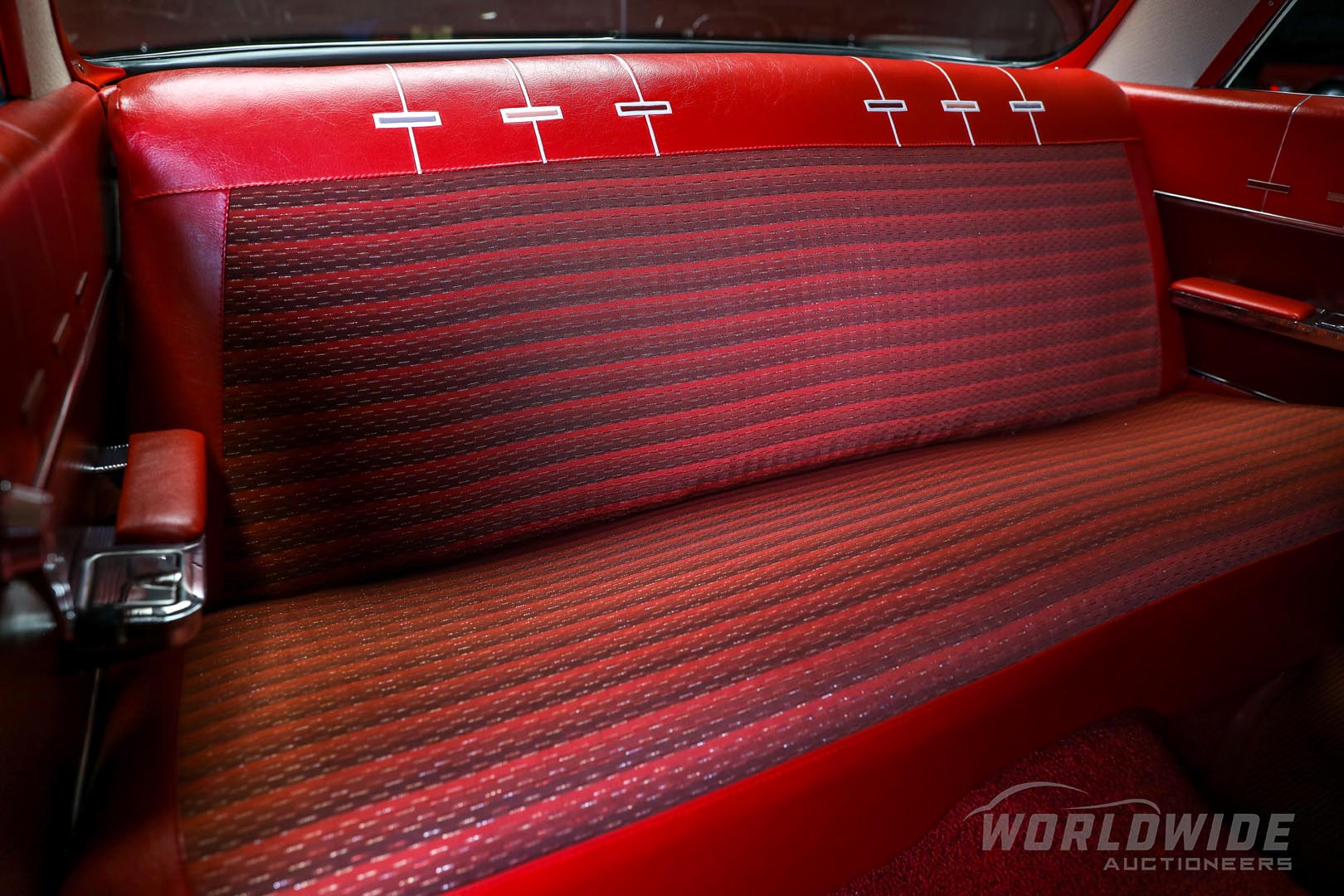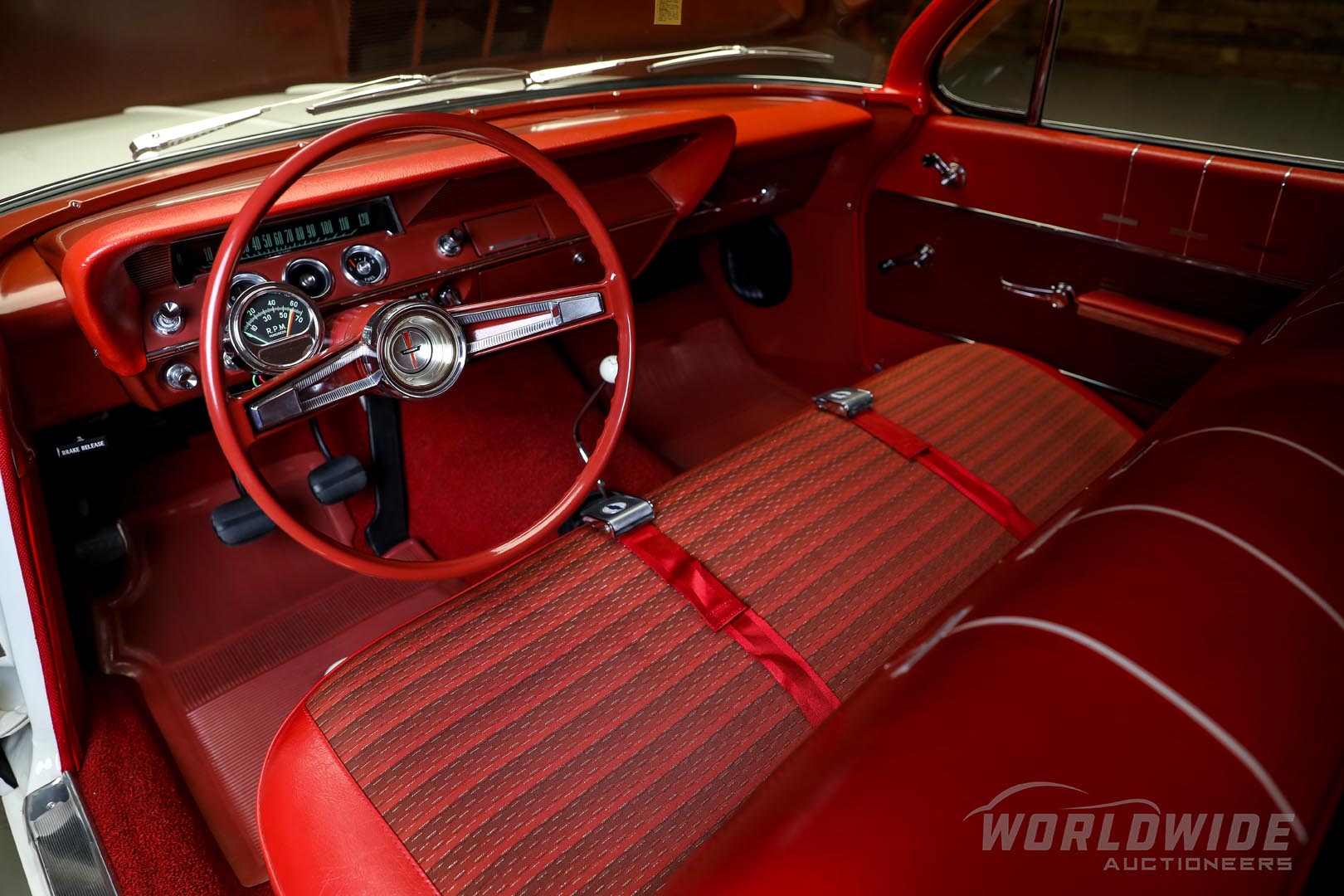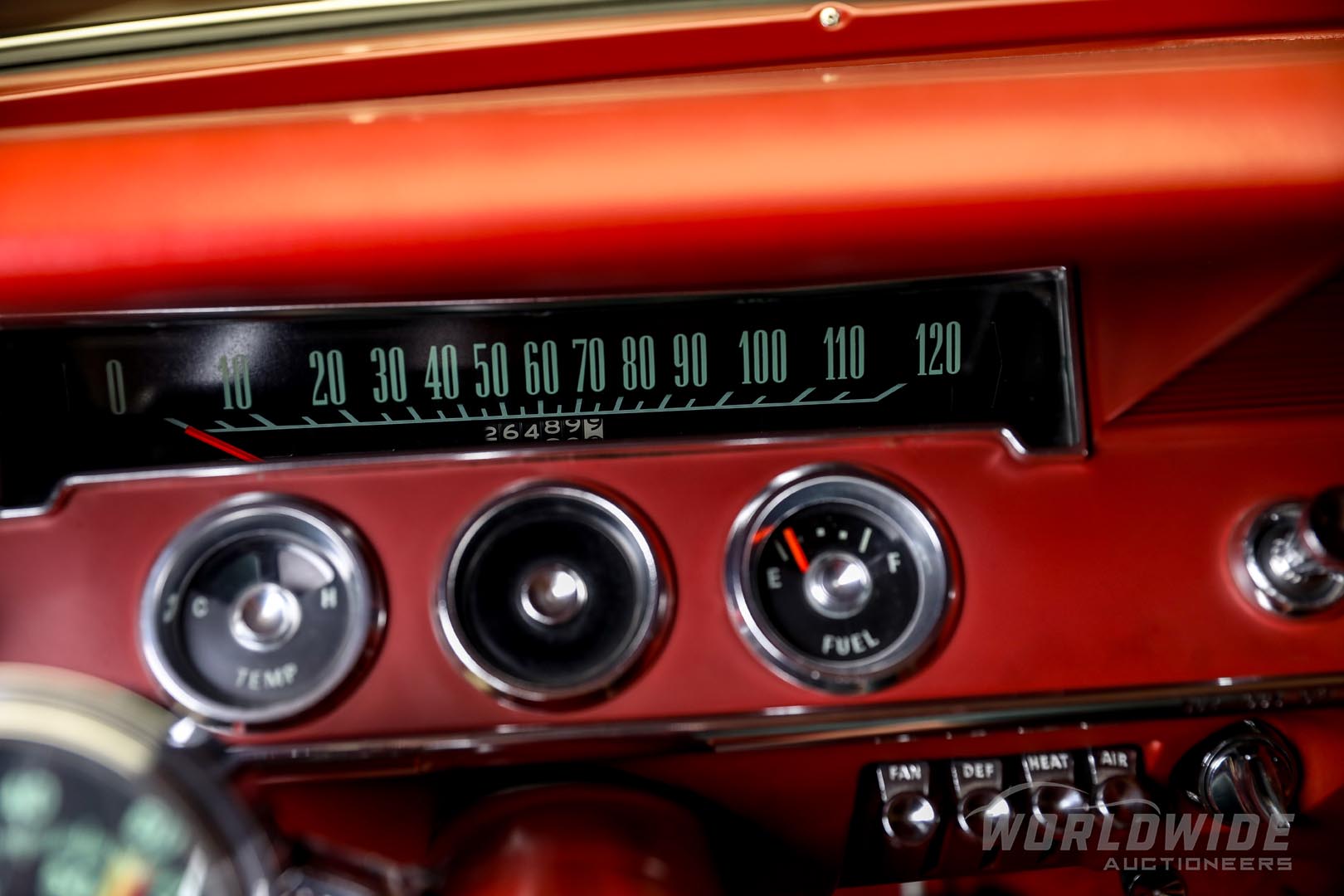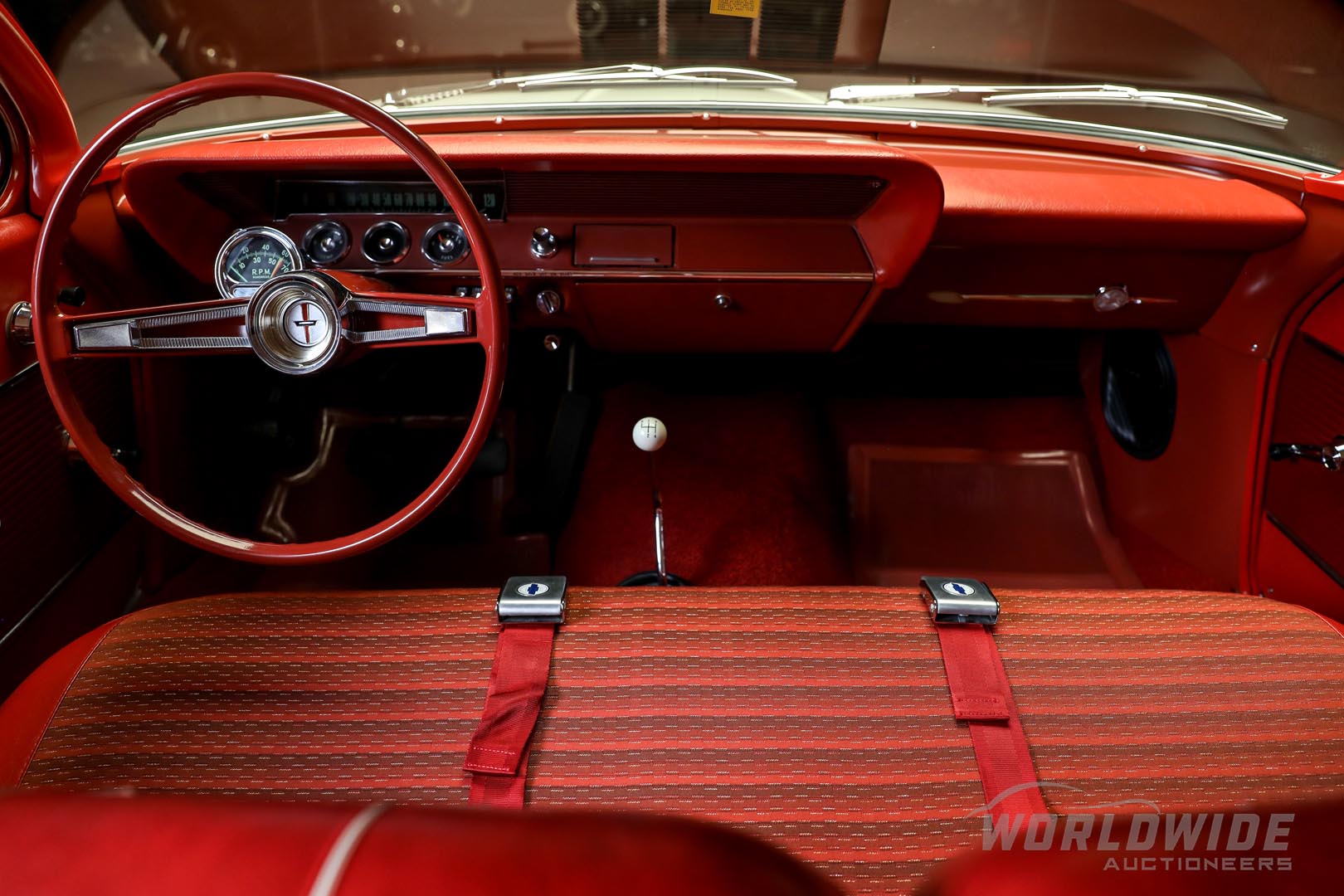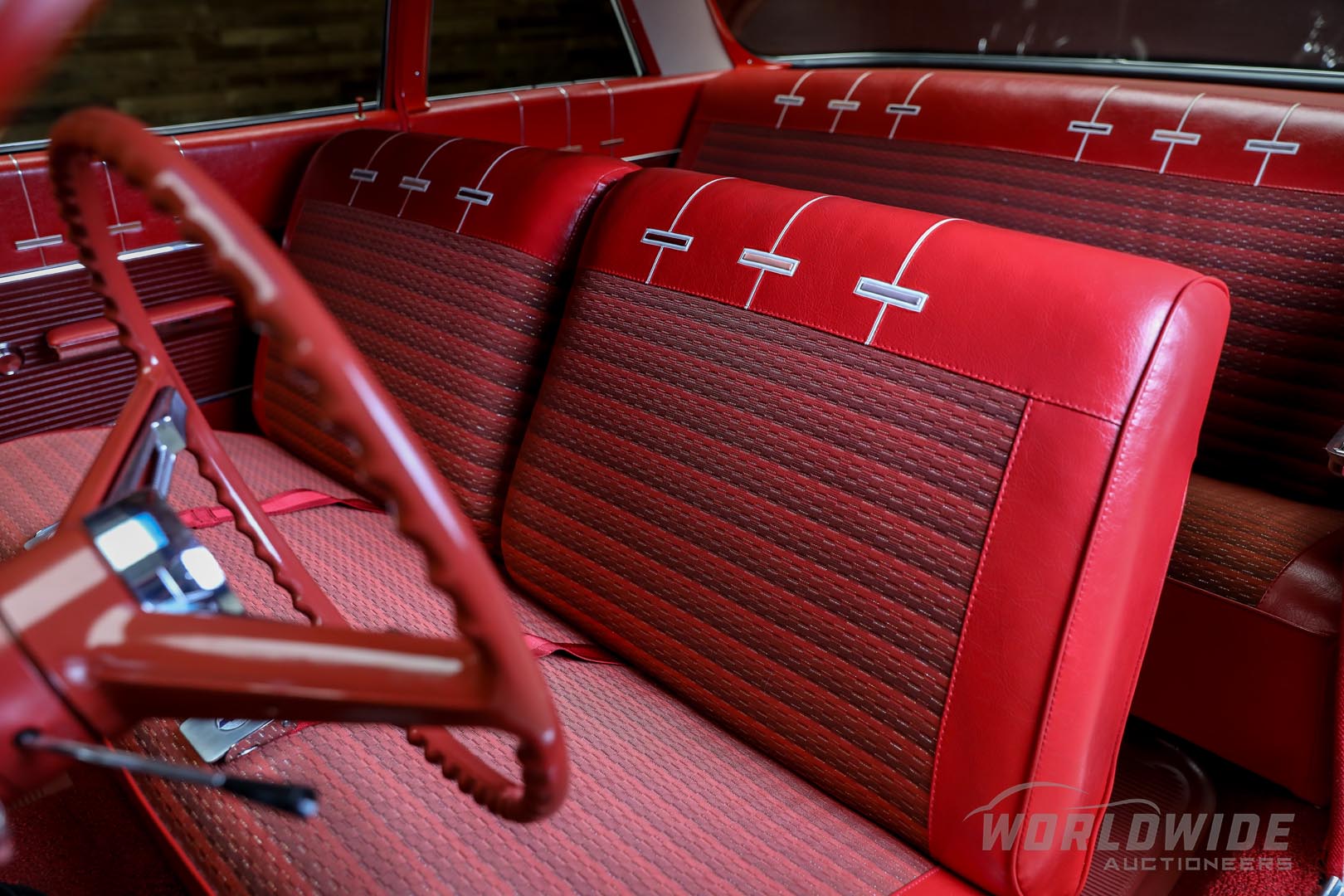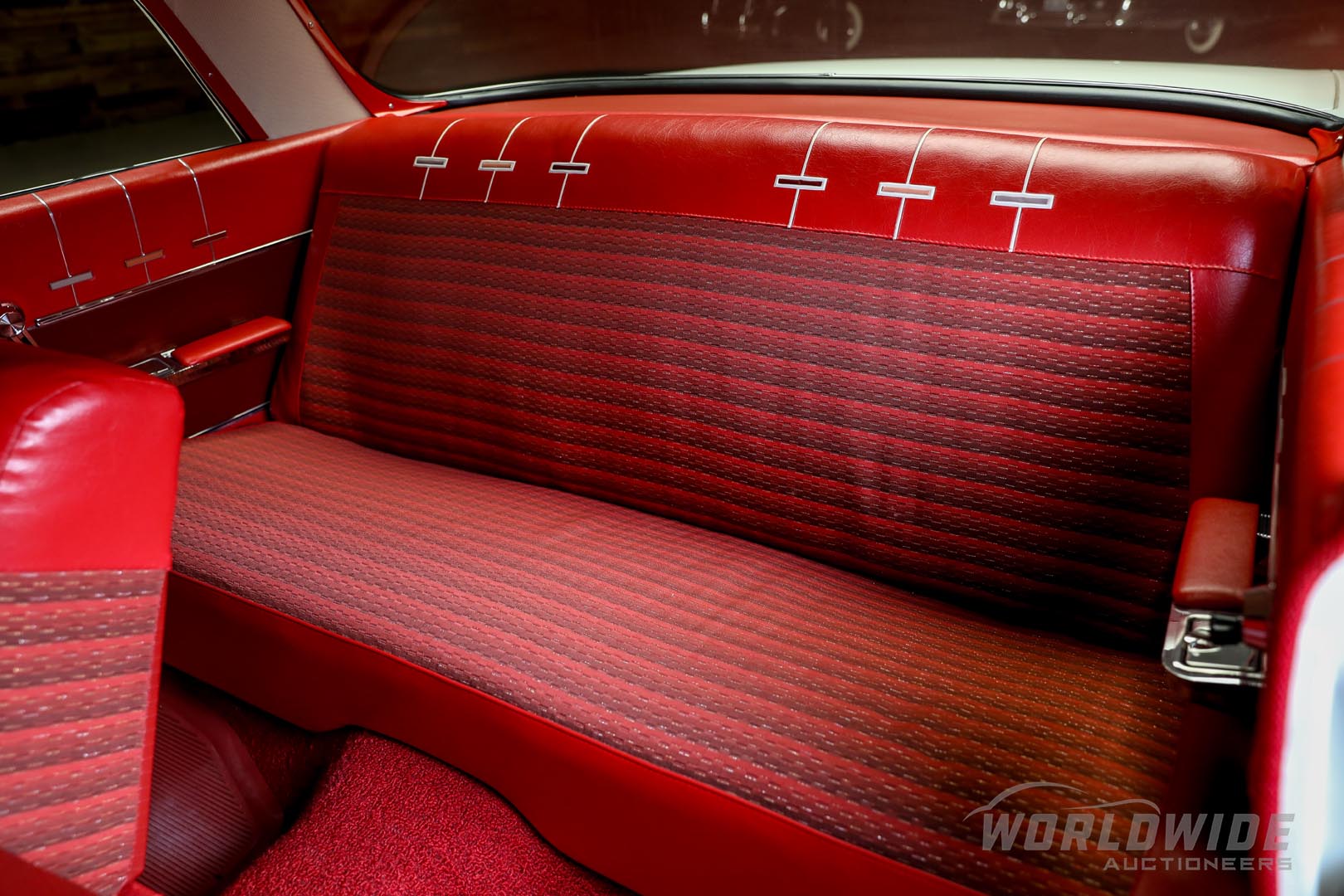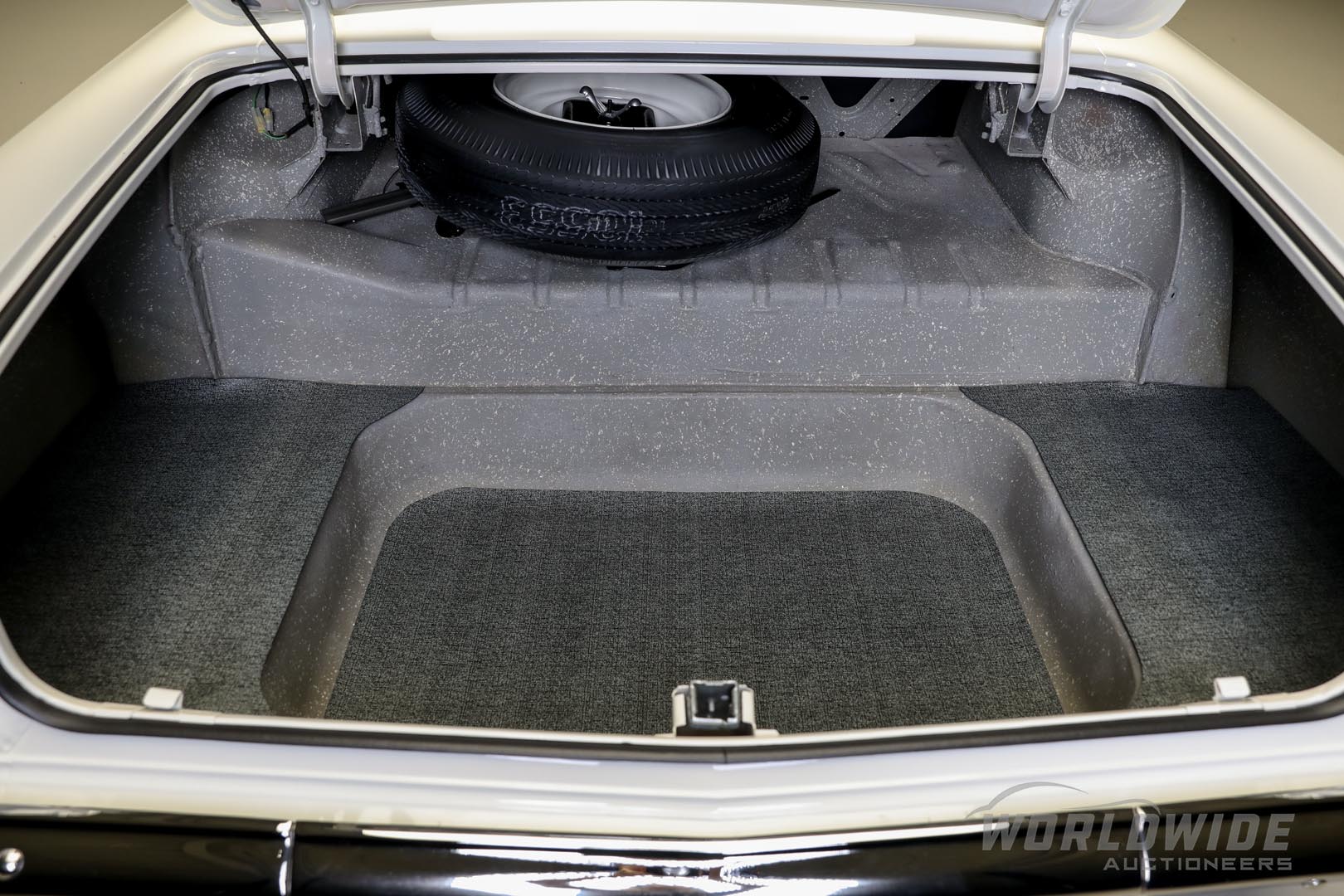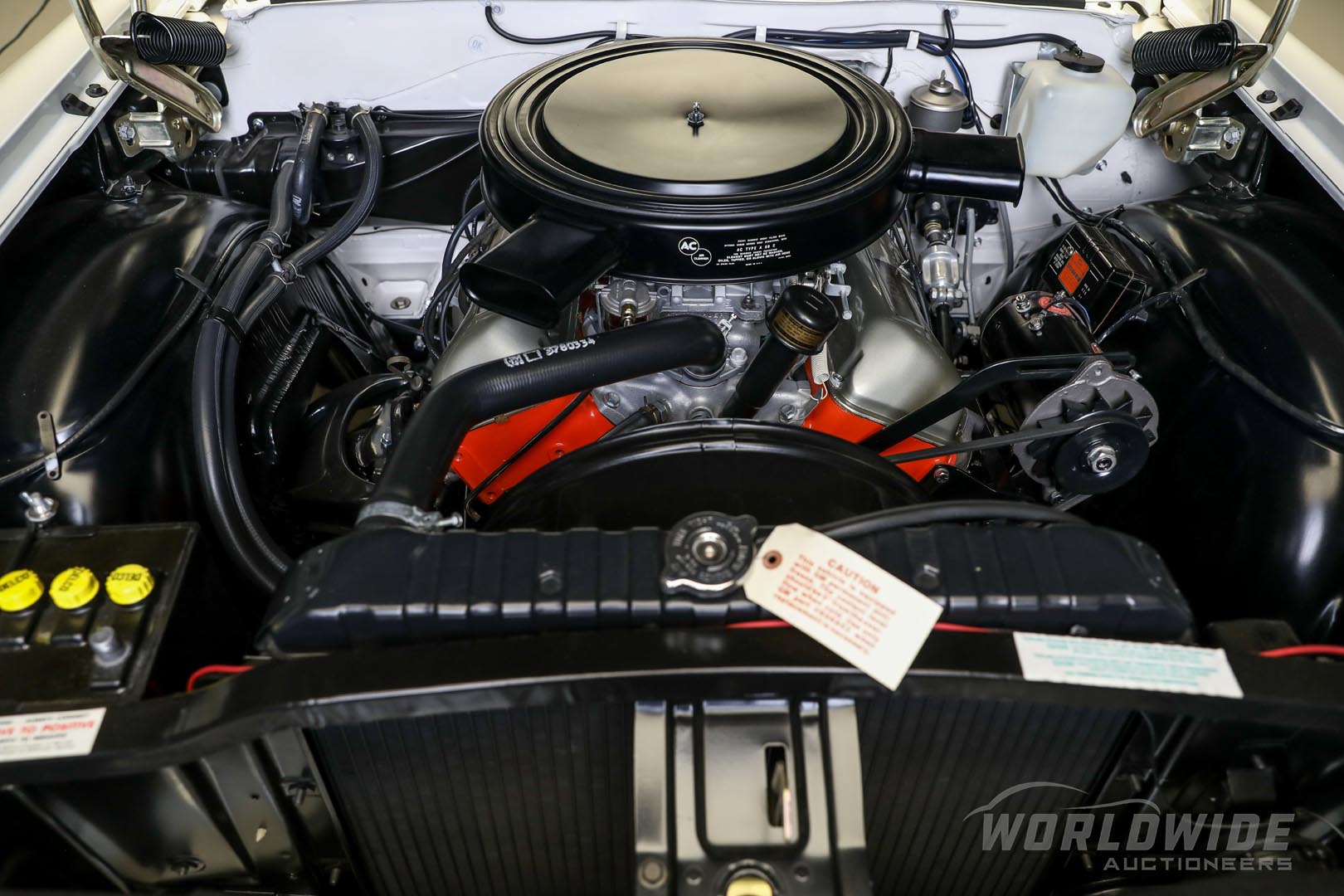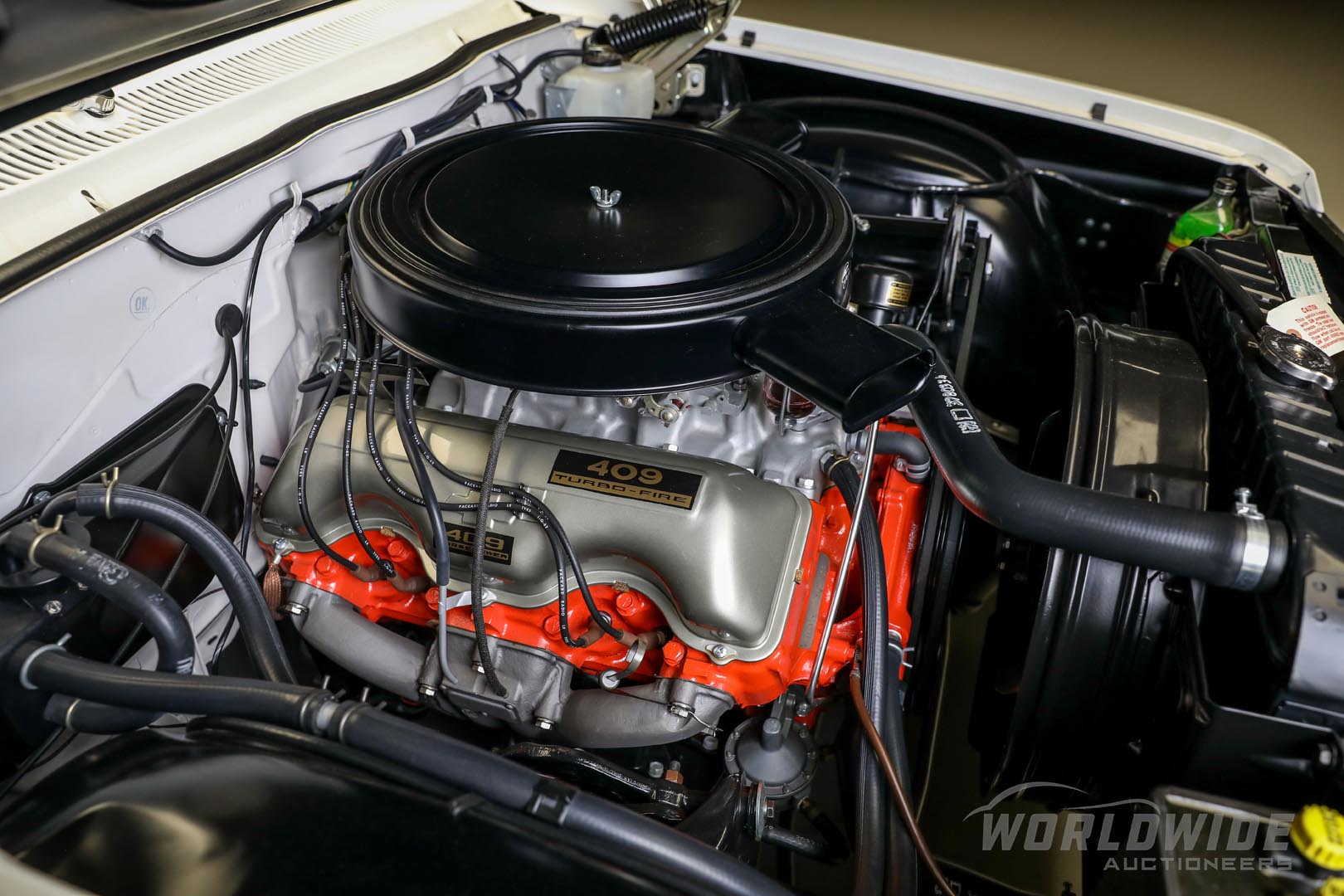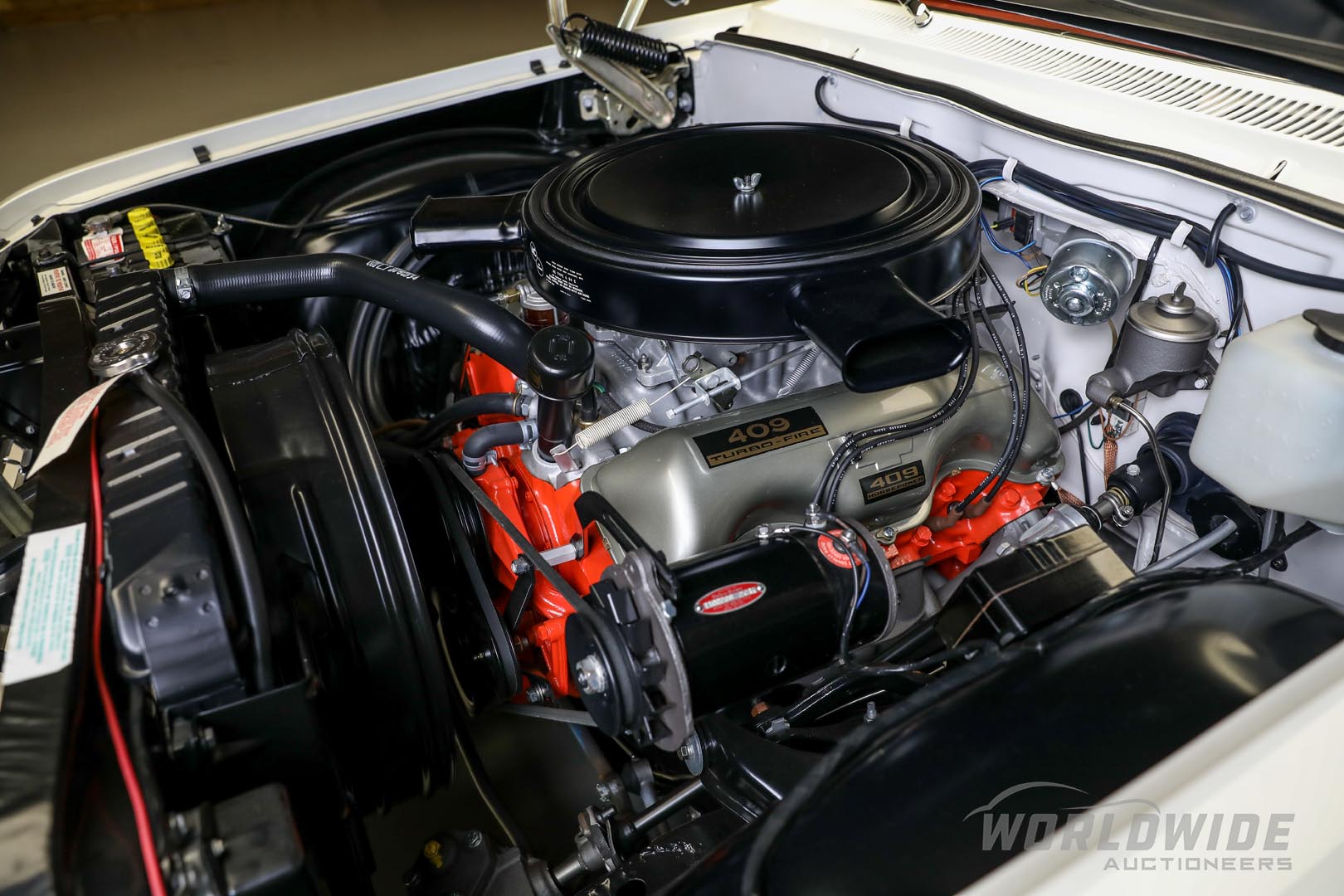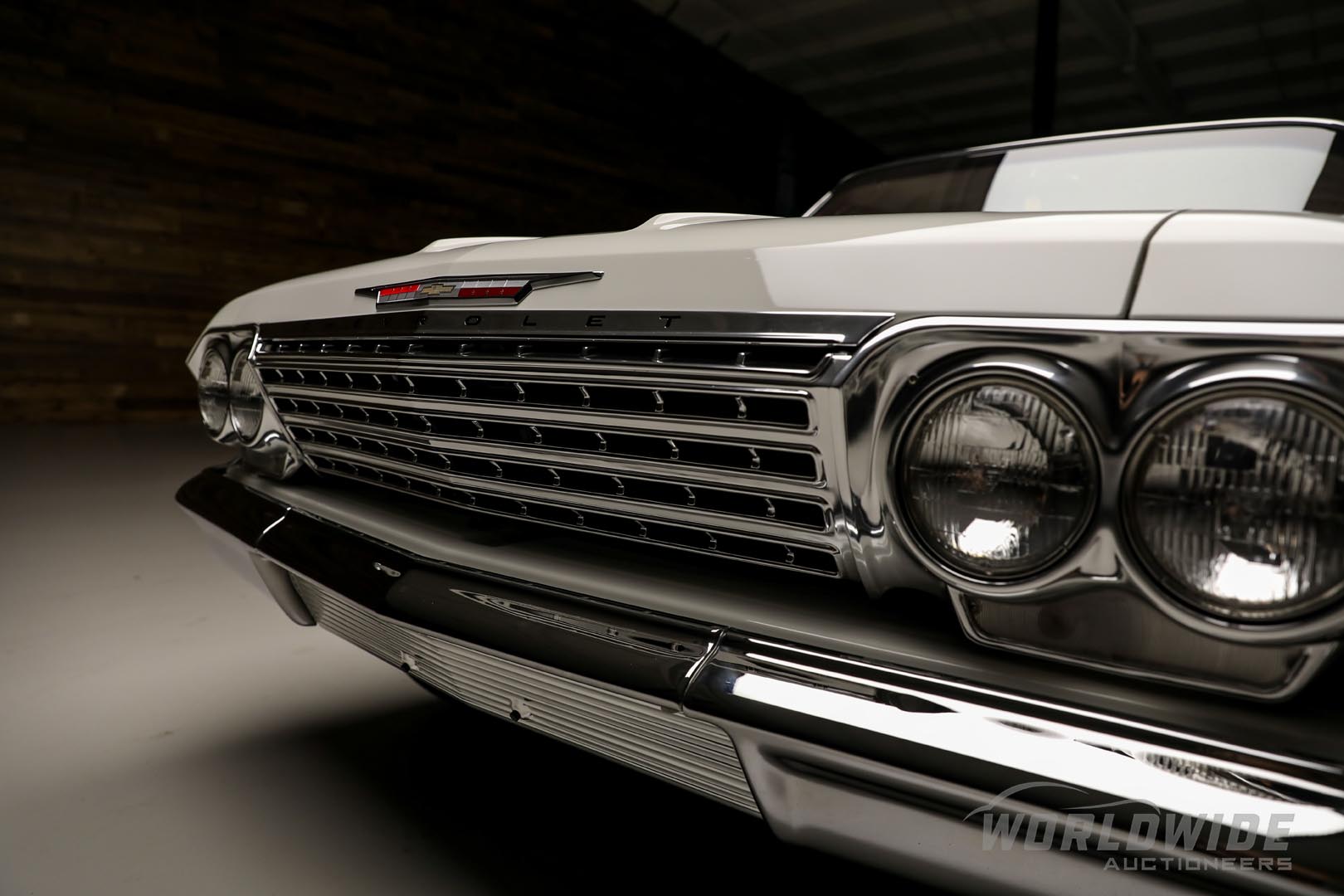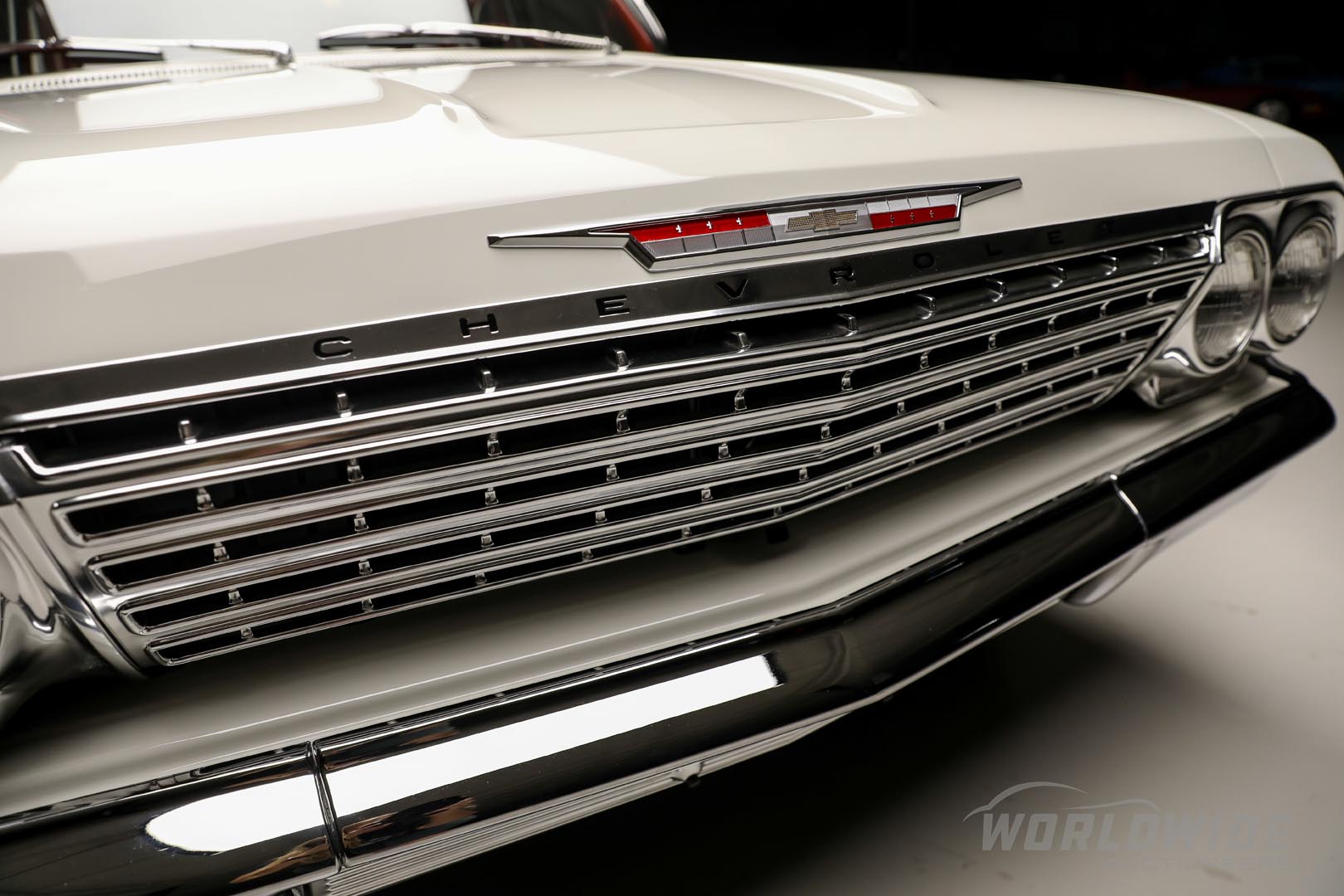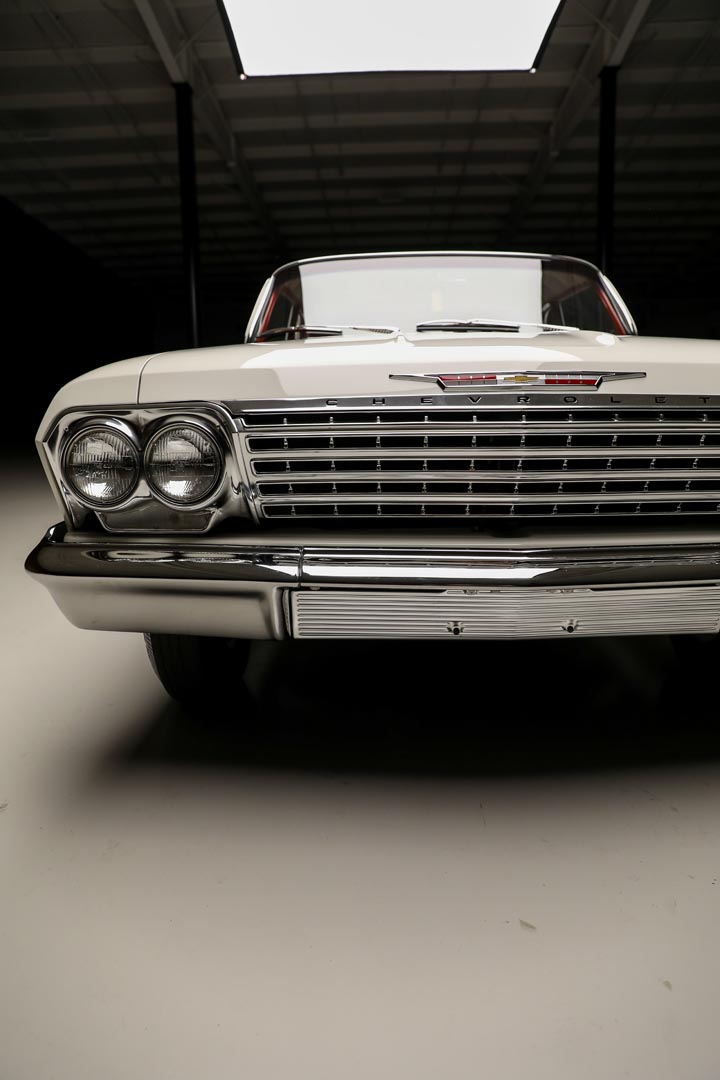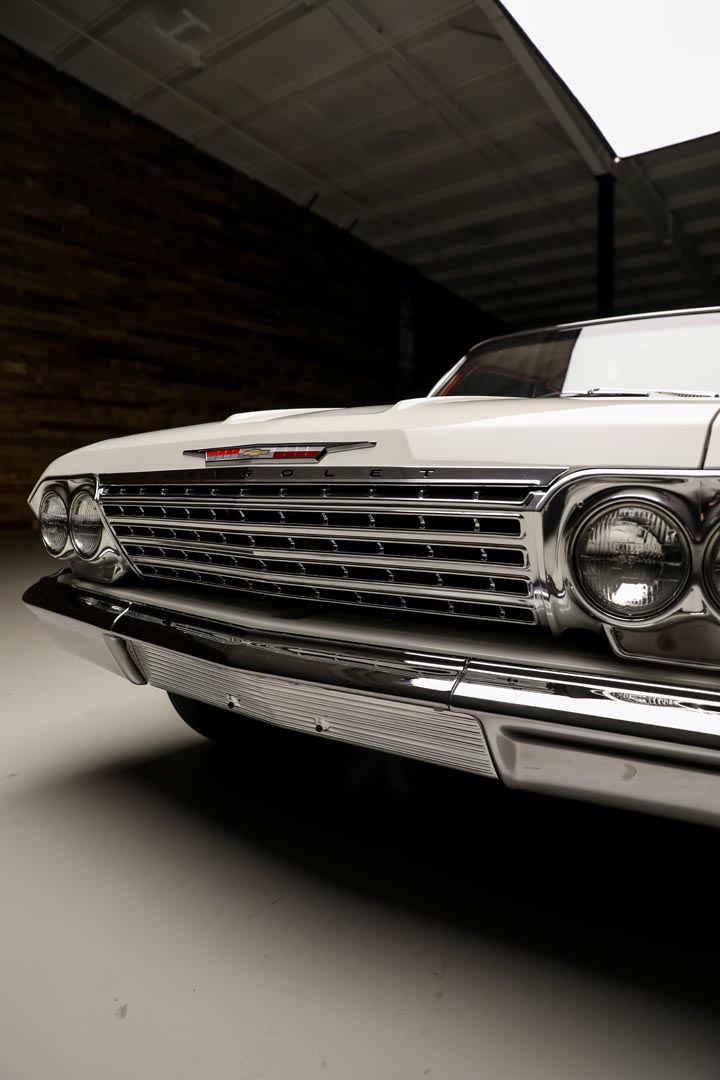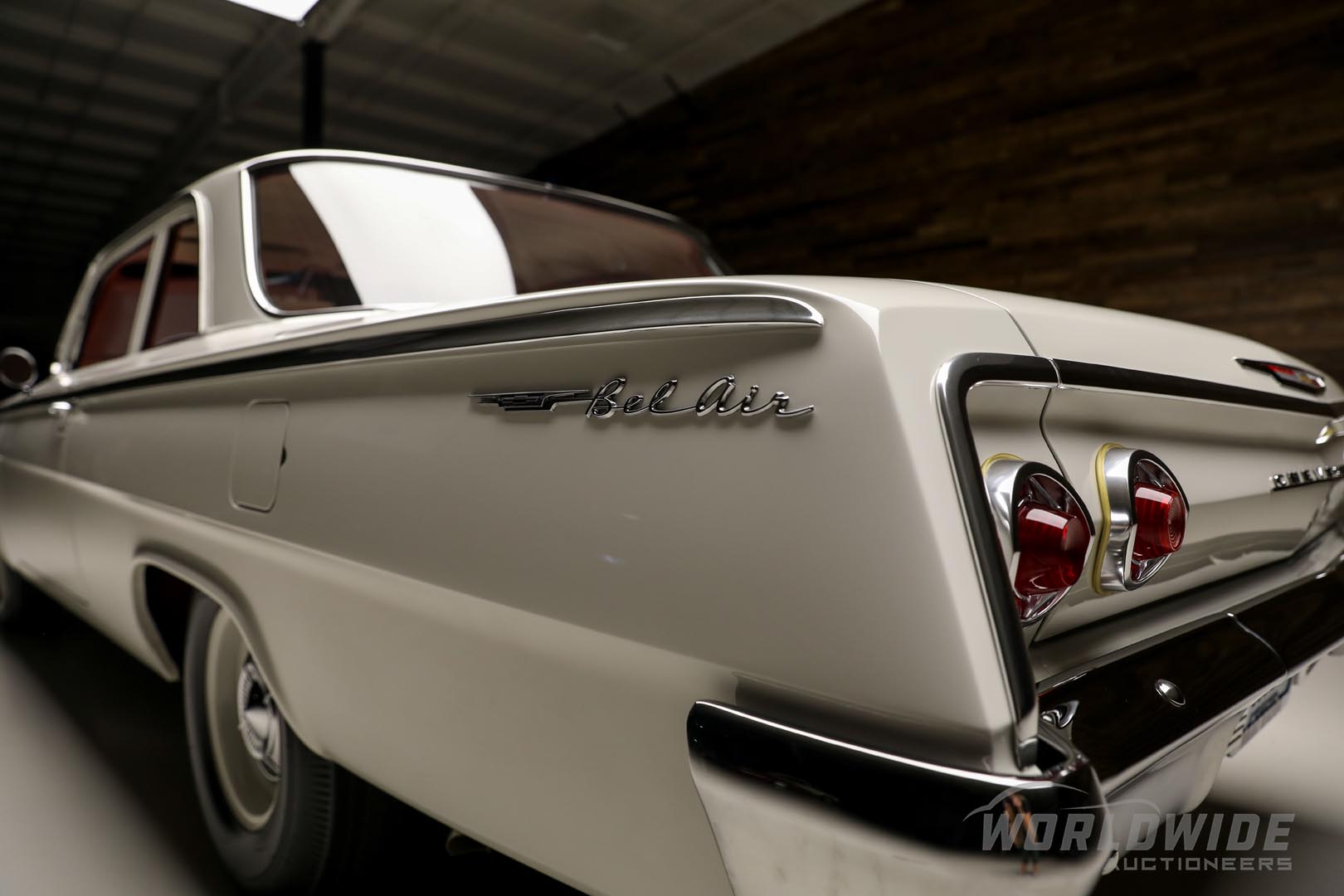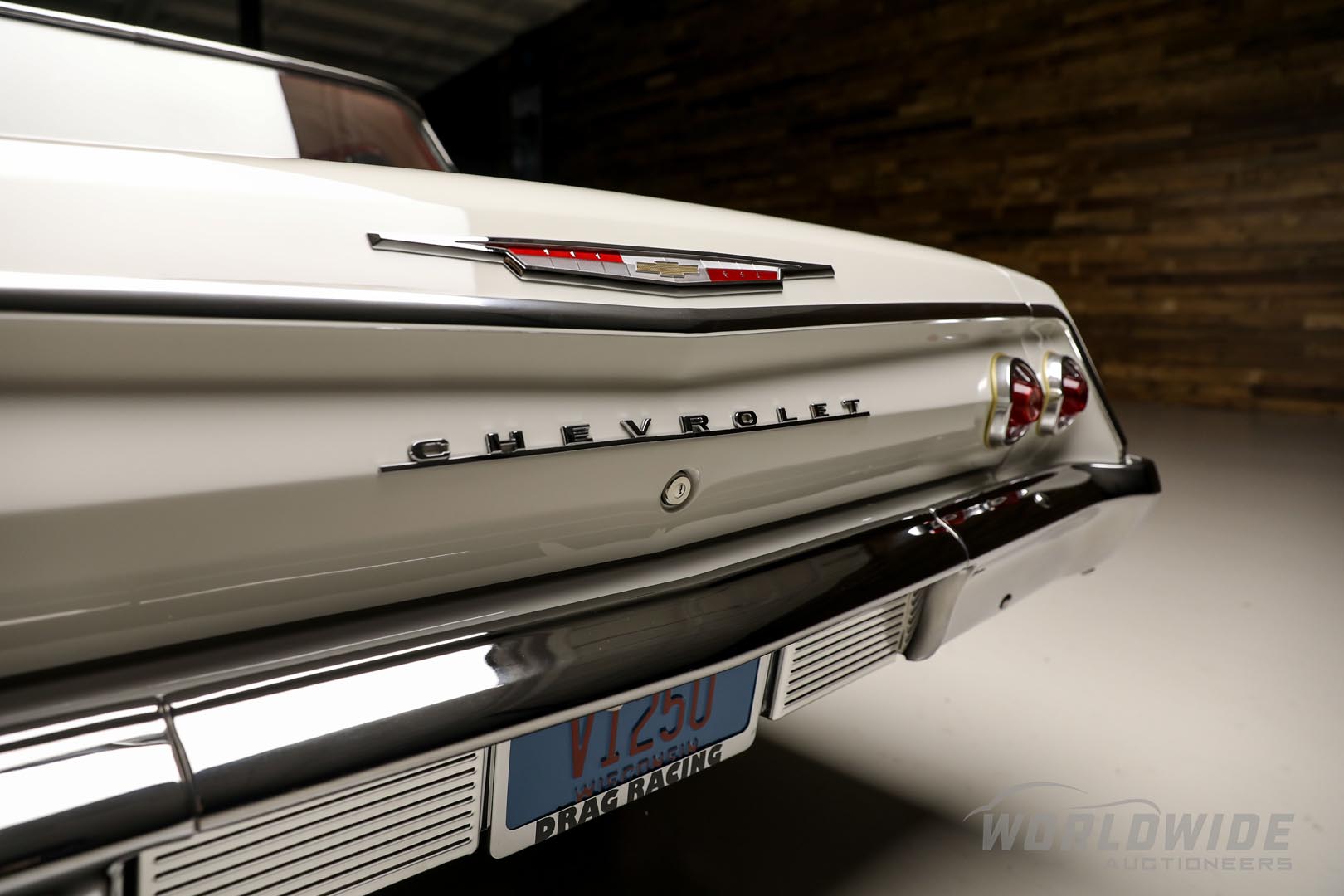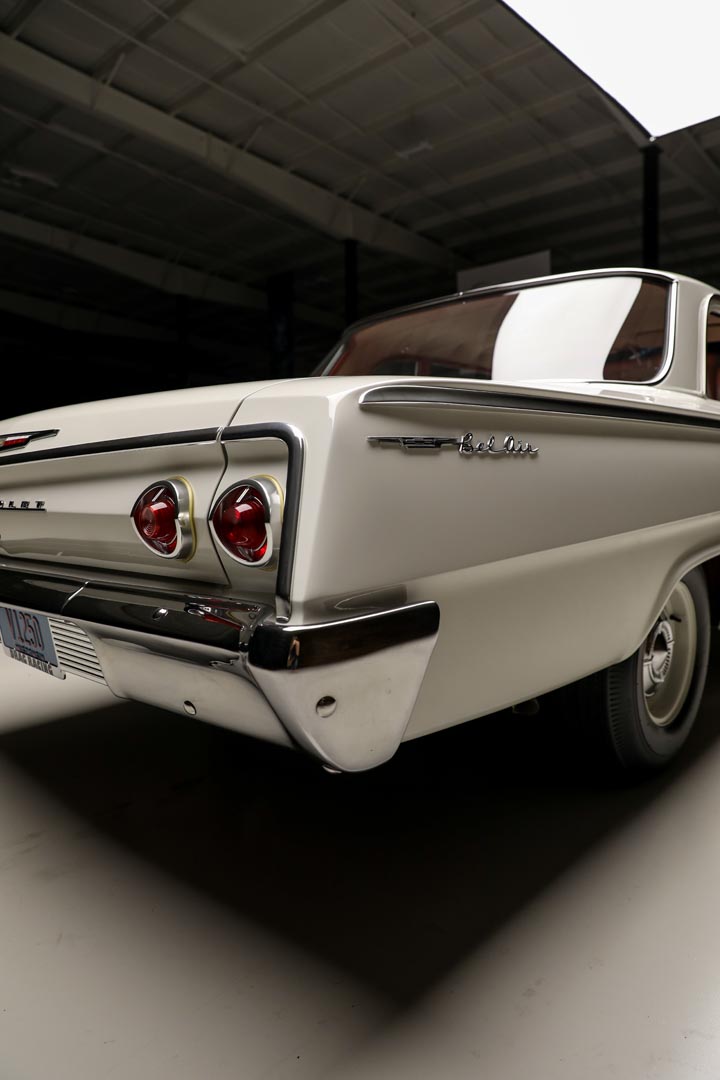 Selling on Friday
From The Tom Haag Estate Collection
1962 Chevrolet Bel Air '409' Two-Door Sedan
OFFERED WITHOUT RESERVE
Concours quality restoration
High-performance perfection
Authentic and proper parts, materials and finish
Legendary street-legal rocketship
Numbers matching engine block
1962 was a banner year for Chevrolet, one in which the company celebrated its Golden Anniversary and did very well in the area of motorsports. Strong customer appeal made Chevy the winner in the sales race also, and the big-block Turbo-Jet 409 V-8s opened an era of full-size performance. At the 1962 NHRA Winternationals in Pomona, California, the final showdown pitted "Dyno" Don Nicholson facing off against Dave Strickler, both of them driving 409-equipped Chevrolets. "Dyno" Don did a repeat of his 1961 performance taking home the championship for both himself and Chevrolet. That win might have helped fuel the reported 15,019 "W" series 409-cubic-inch big-block Chevrolet engines produced that year. 8,909 of those were sent to assembly plants for installation in new cars, while the remaining 6,100 plus were ordered by dealerships as either a service replacement or as crate motors. In 1962, thousands of car-crazy teens learned all the values of Chevy's big 409 V-8 thanks to the Beach Boys who in their song would immortalize this powerful engine, for it was so fine. For 1962, full-size Chevrolets were offered in three trim levels, the Biscayne for fleet owners and budget-conscious buyers, the Impala for those who wanted a lot of glitz and chrome trim, and the Bel Air which featured well-appointed basic sedans and a hardtop, and were often the recipient of one of these mighty engines. In quarter-mile competition, the Turbo-Jet V-8 provided an extreme amount of body twisting torque, so to combat body flex and provide better stability on the track, the two-door post sedan was the racer's choice.
This superb two-door sedan was originally assembled at Chevrolet's Kansas City facility in Missouri. While the details of its early life are not known, the quality of the finished product reveals that this must have been a solid car when the restoration was started. Today the majestic big-block V-8 engine, with the numbers matching engine block, looks fresher than it did when originally installed in this car back in March 1962. The dual Carter AFB carburetors are clean and fresh with the entire engine bay presented in show-car condition. Nothing was overlooked including the factory-applied stickers and even the radiator warning tag. Behind this massive engine is the Borg-Warner T-10 four-speed transmission connected to a Positraction rear axle. Affixed to the firewall is the original build tag showing paint color 936, indicating it left the plant in Ermine White. The same tag shows interior trim code 872 indicating the red vinyl and fabric interior. During the restoration, strict attention to detail was paid to even the little items and Seville grain vinyl was used for seating surfaces and door panels. There are a few accessory items such as the tinted windshield, padded instrument panel, heater-defroster, two-speed windshield wipers with washer system, back-up and luggage compartment lights plus the outside rearview mirror and inside non-glare mirror.
Bodywork is exceptional on this car as is the flawless paint and excellent bright trim. All under-body surfaces were restored with red oxide primer while the chassis was finished with its proper black finish. A new exhaust system looks like it is right off the shelf and even the fuel tank is clean and shiny. A set of BFGoodrich 8.00 X 14" black sidewall four-ply tires grace the restored steel wheels adorned with basic hubcaps. The odometer reads just under 26,500 miles which could be from when this Bel Air was new; however, the true mileage is unknown. We invite you to carefully inspect this beautiful car and if perfection is what you are looking for, there will be no need to look any further.