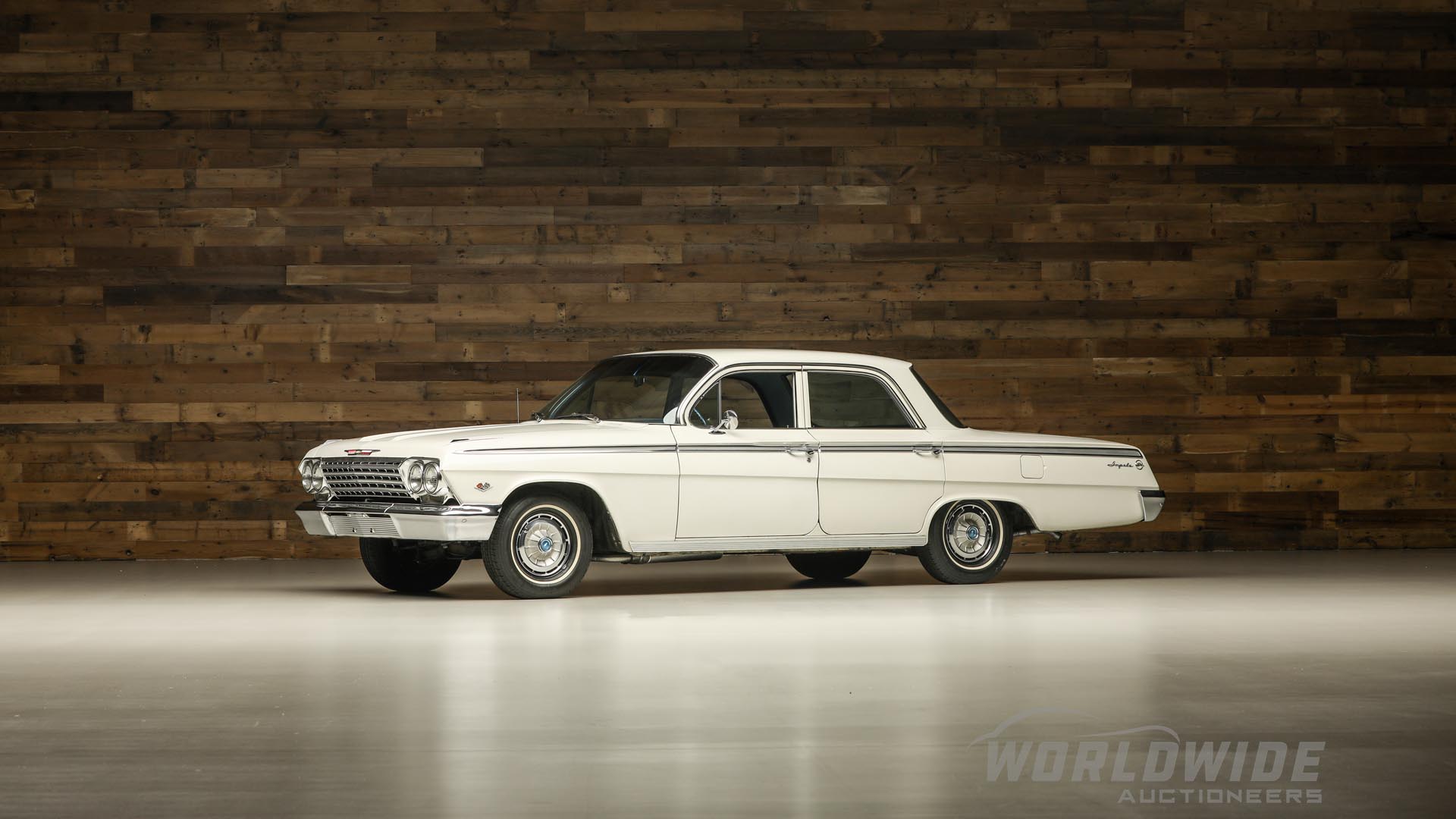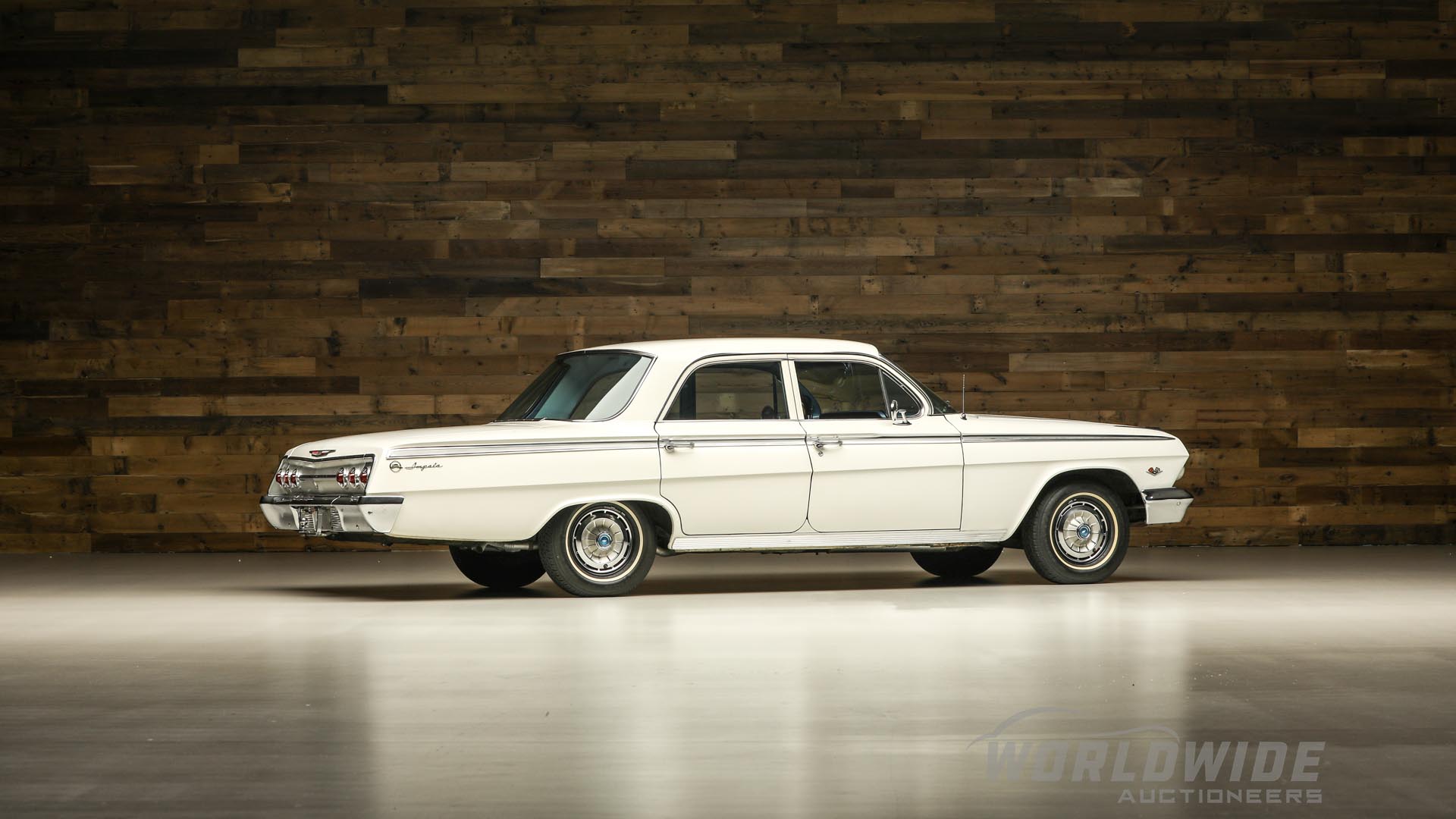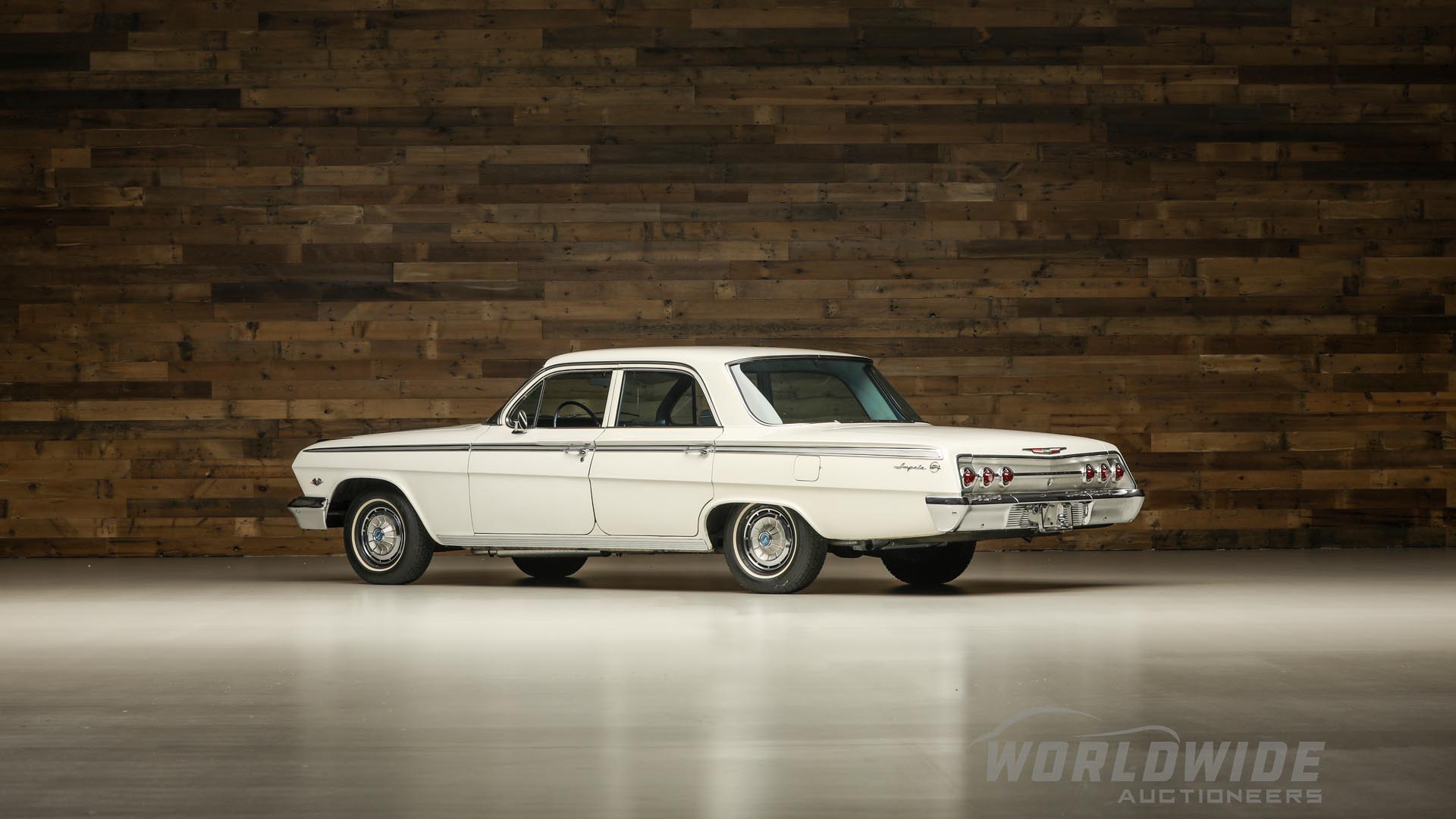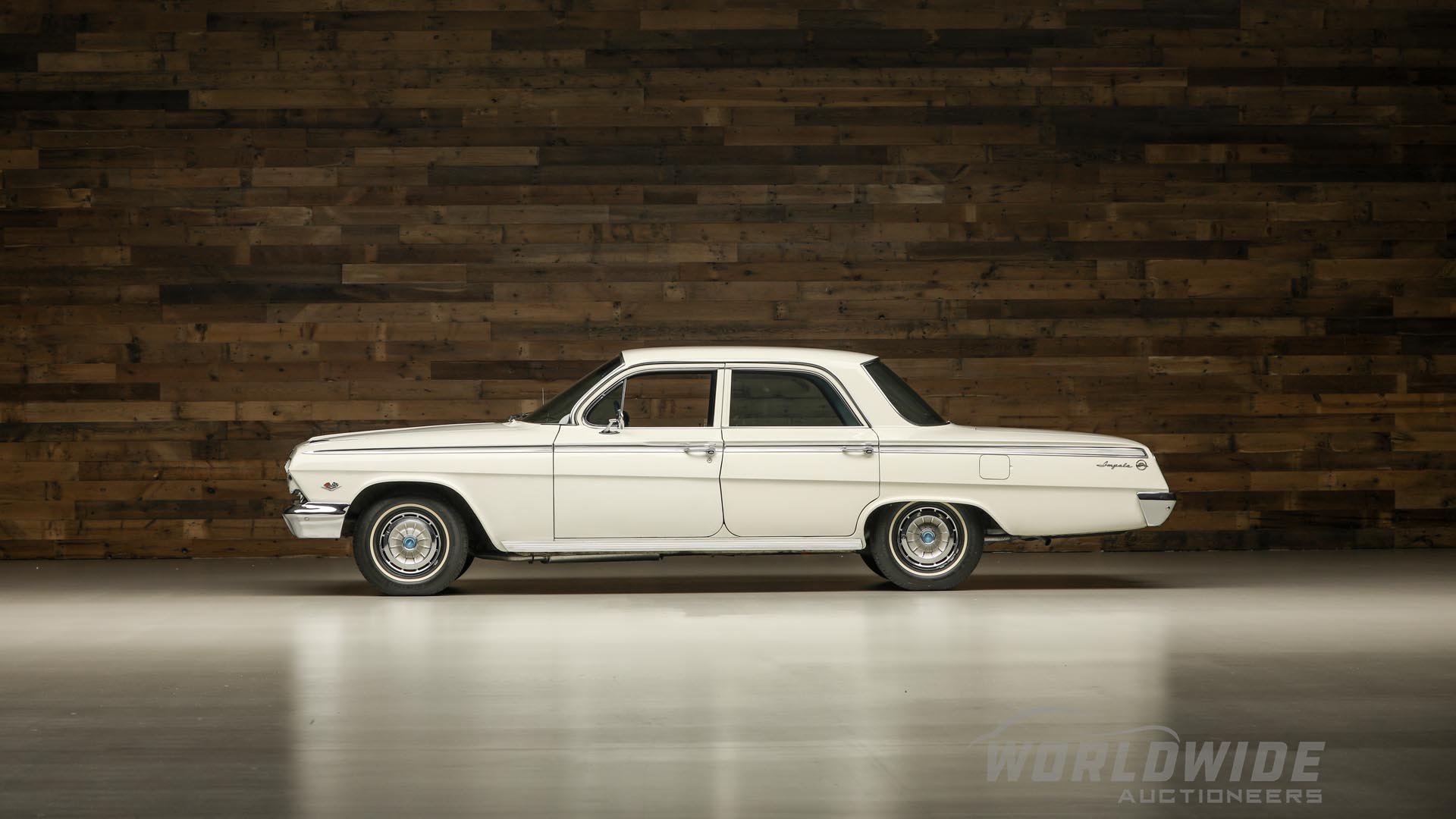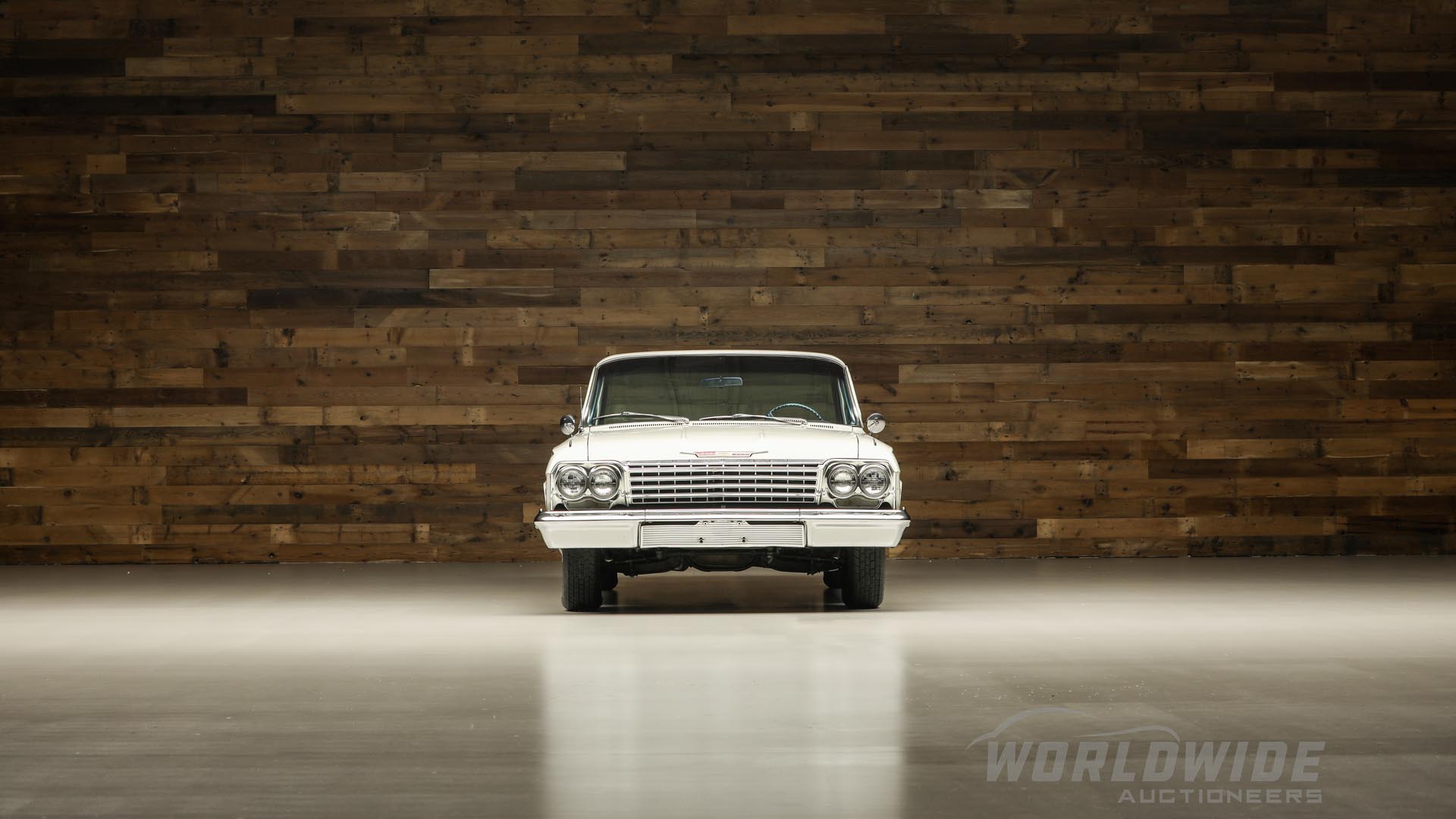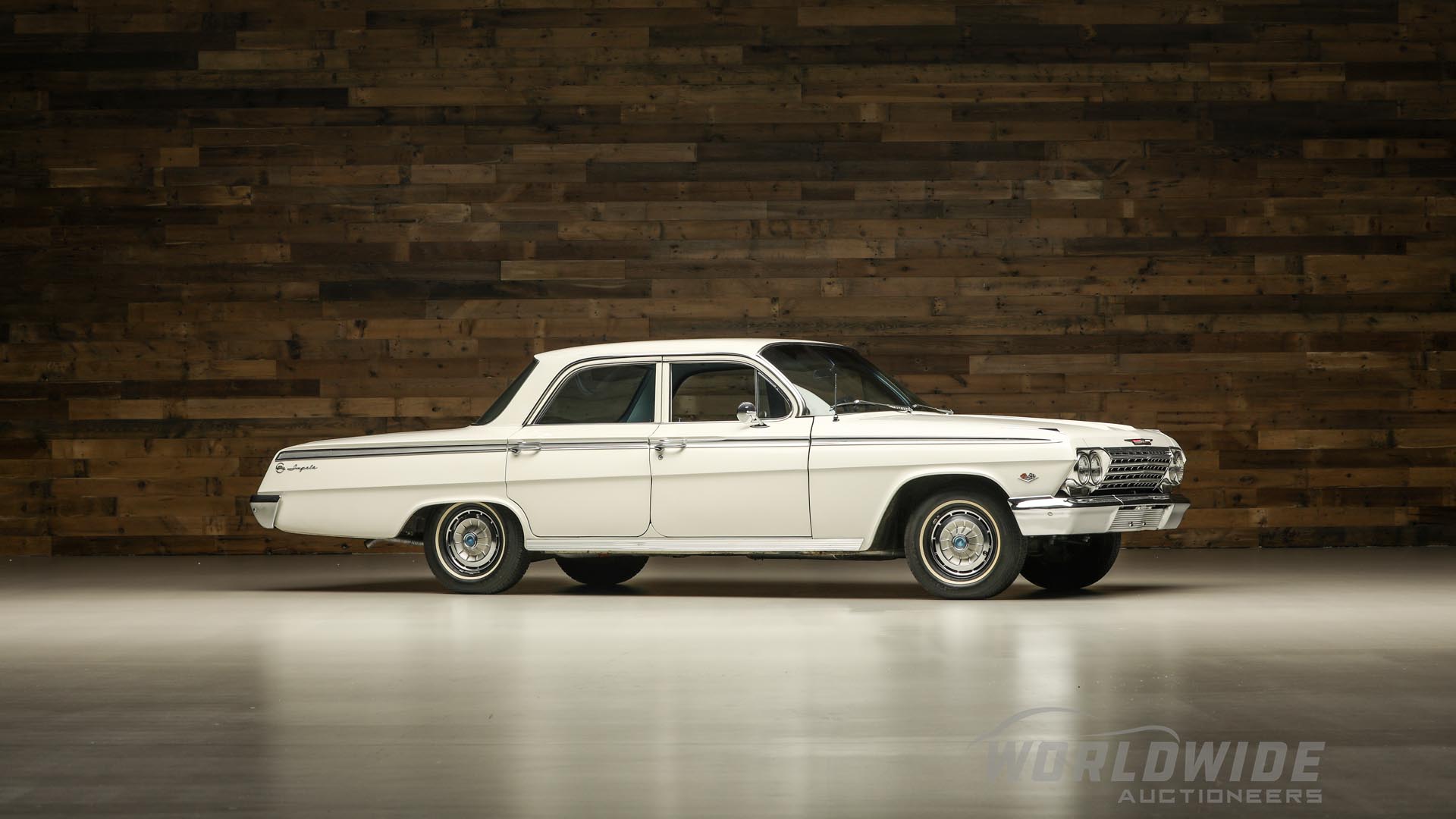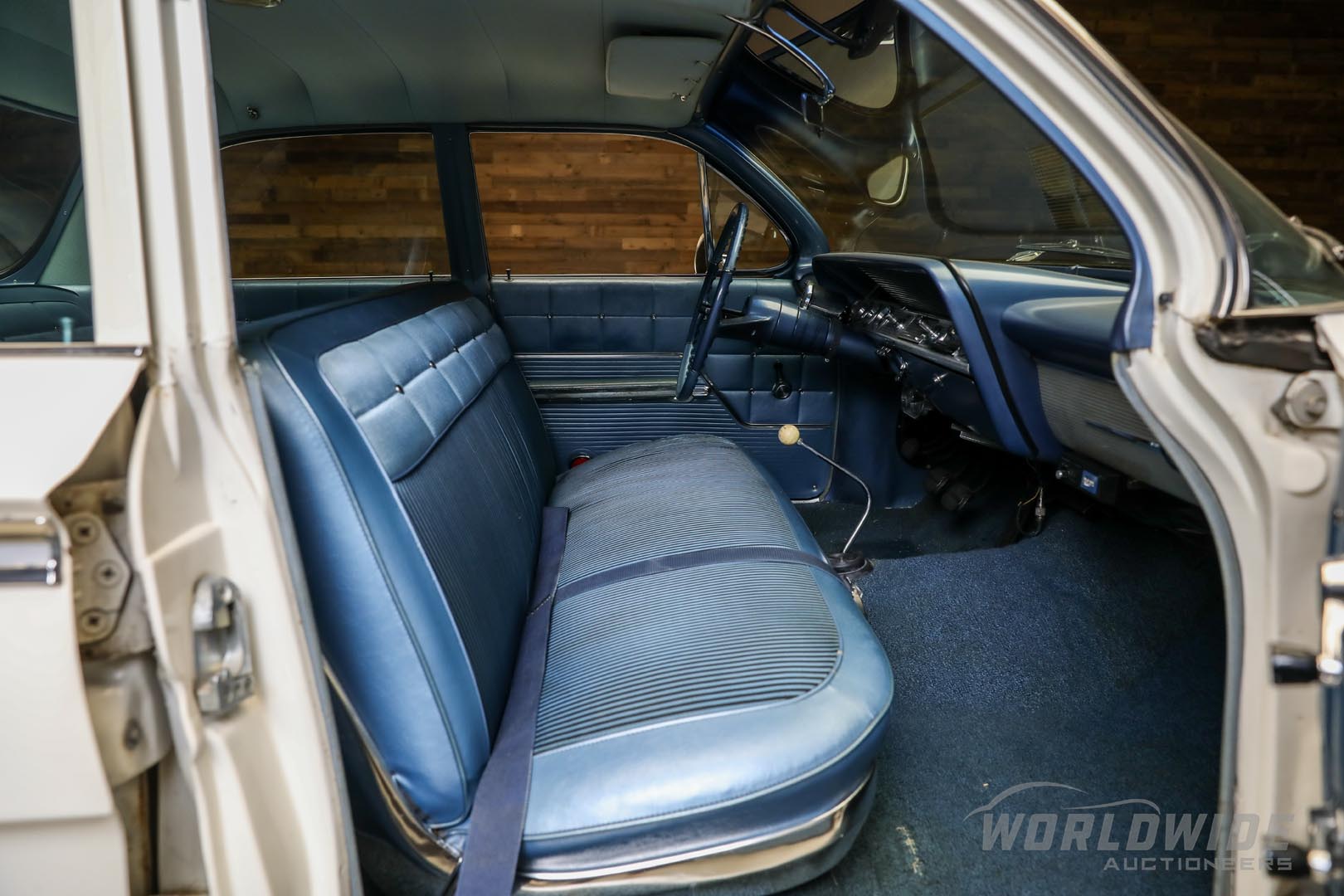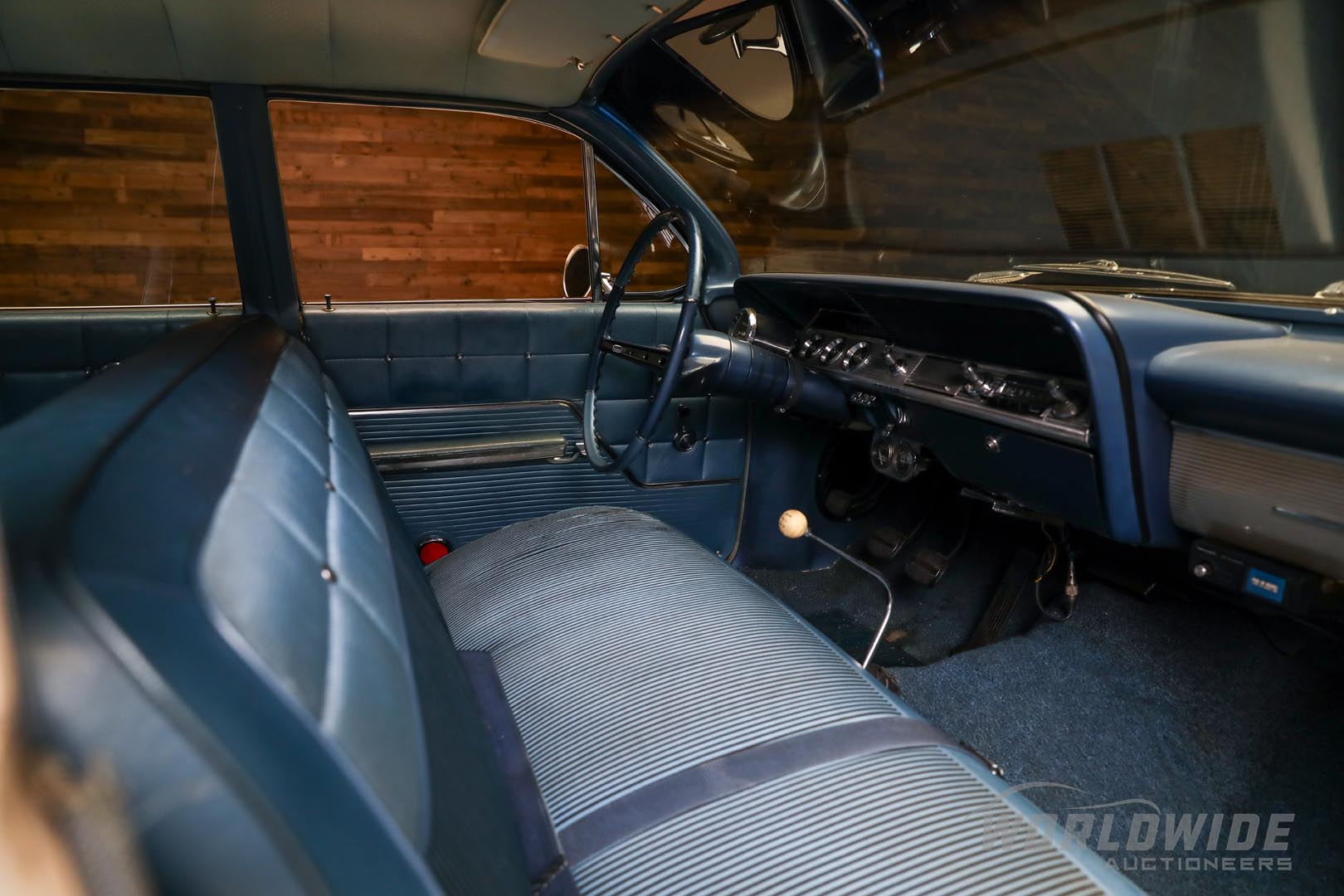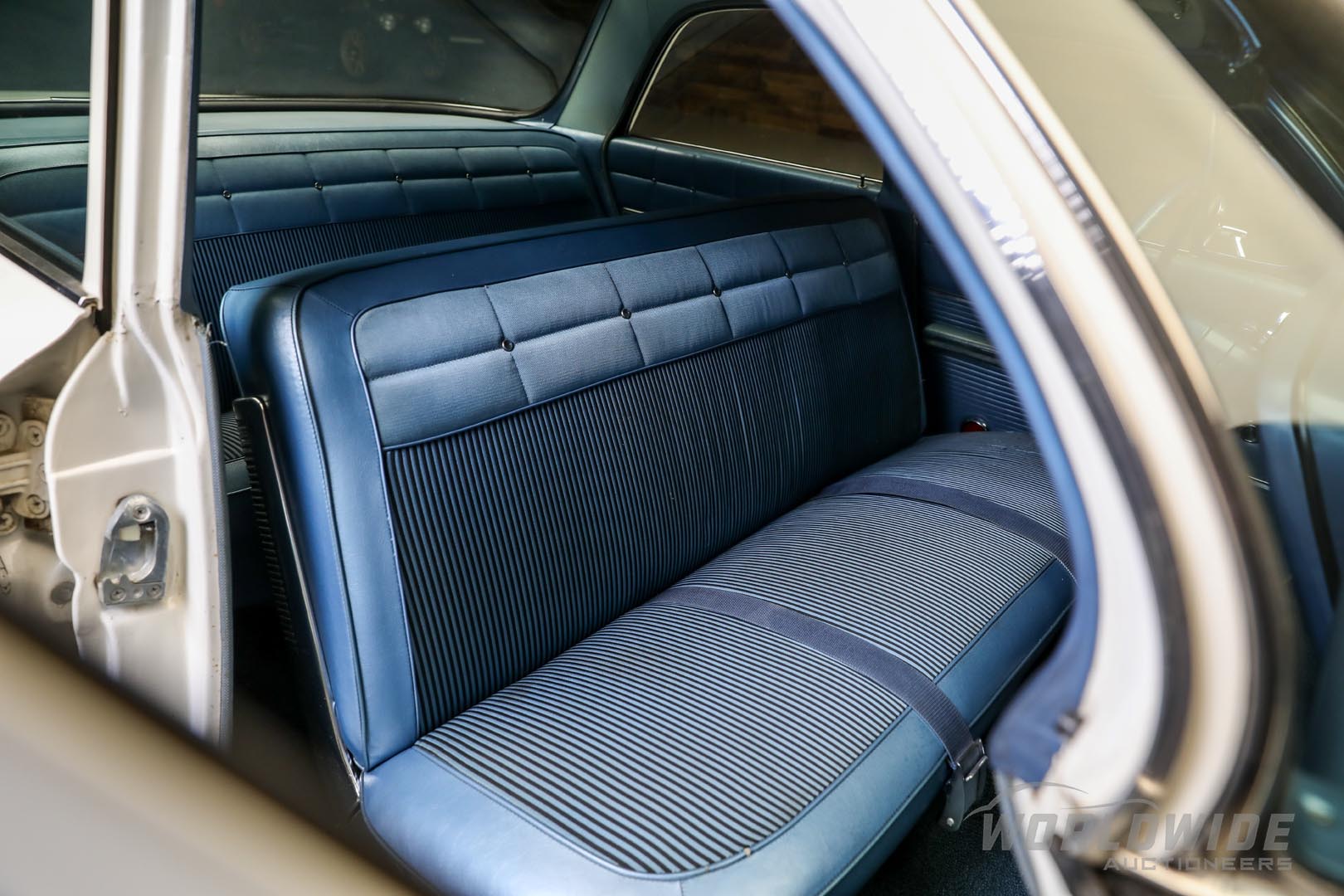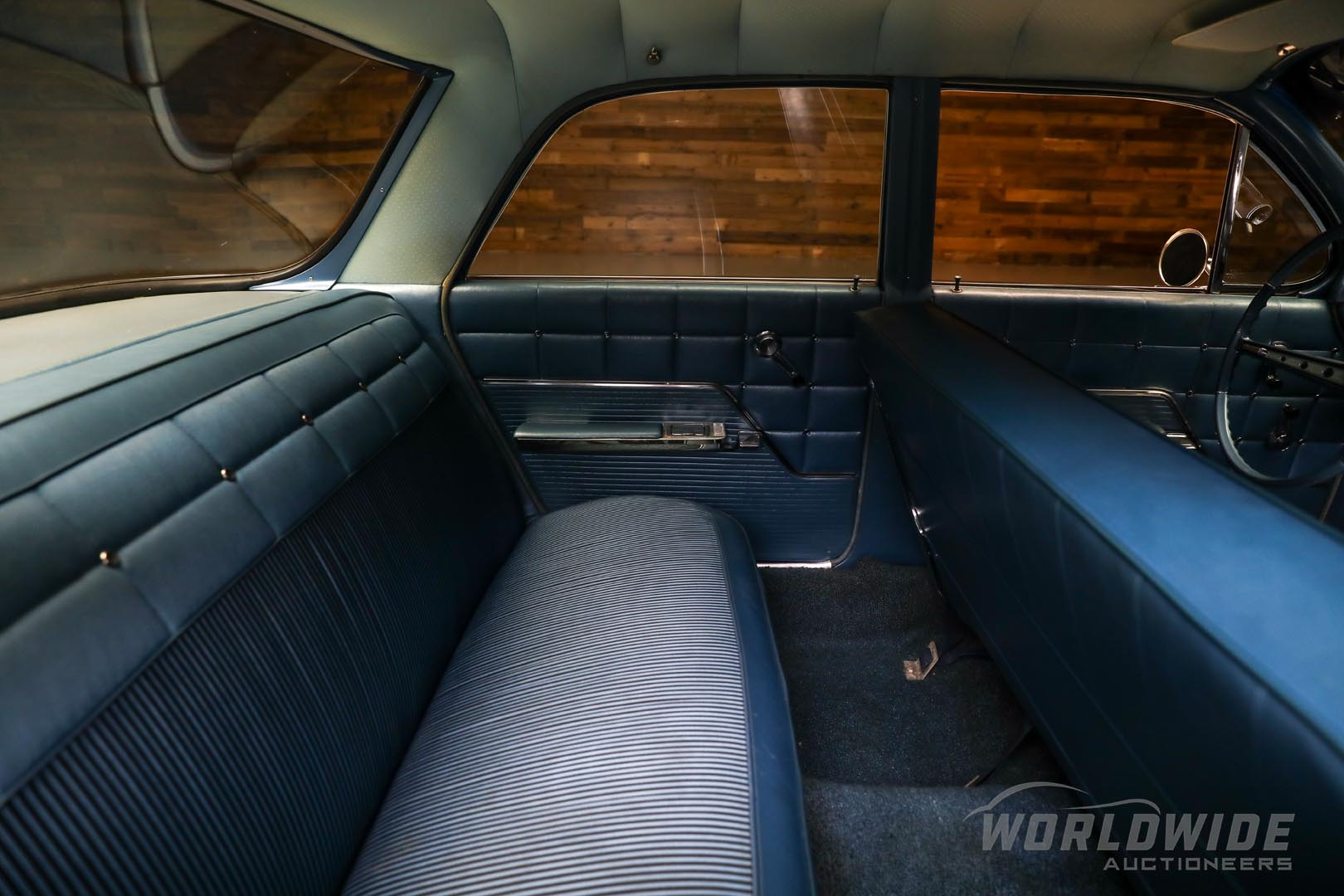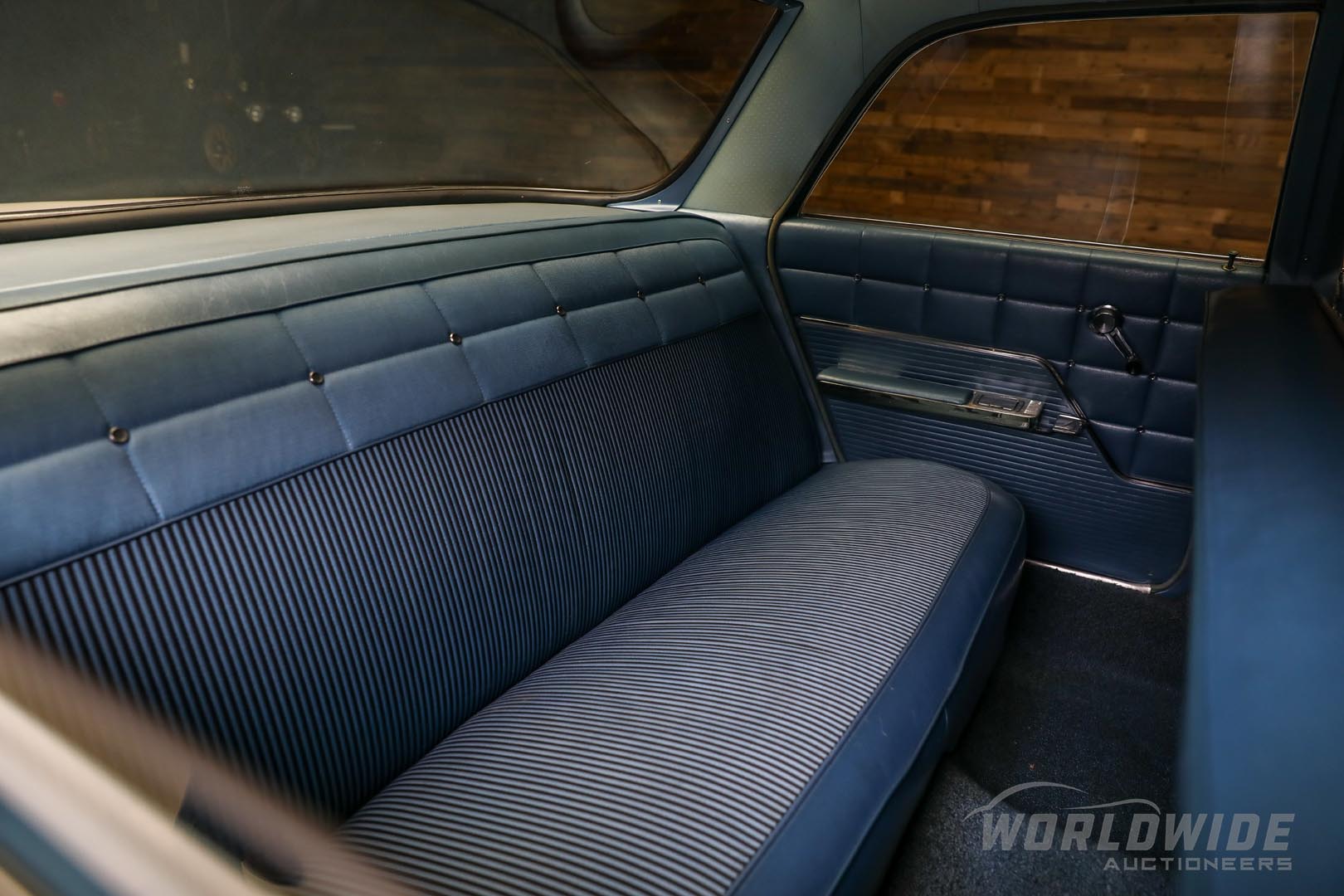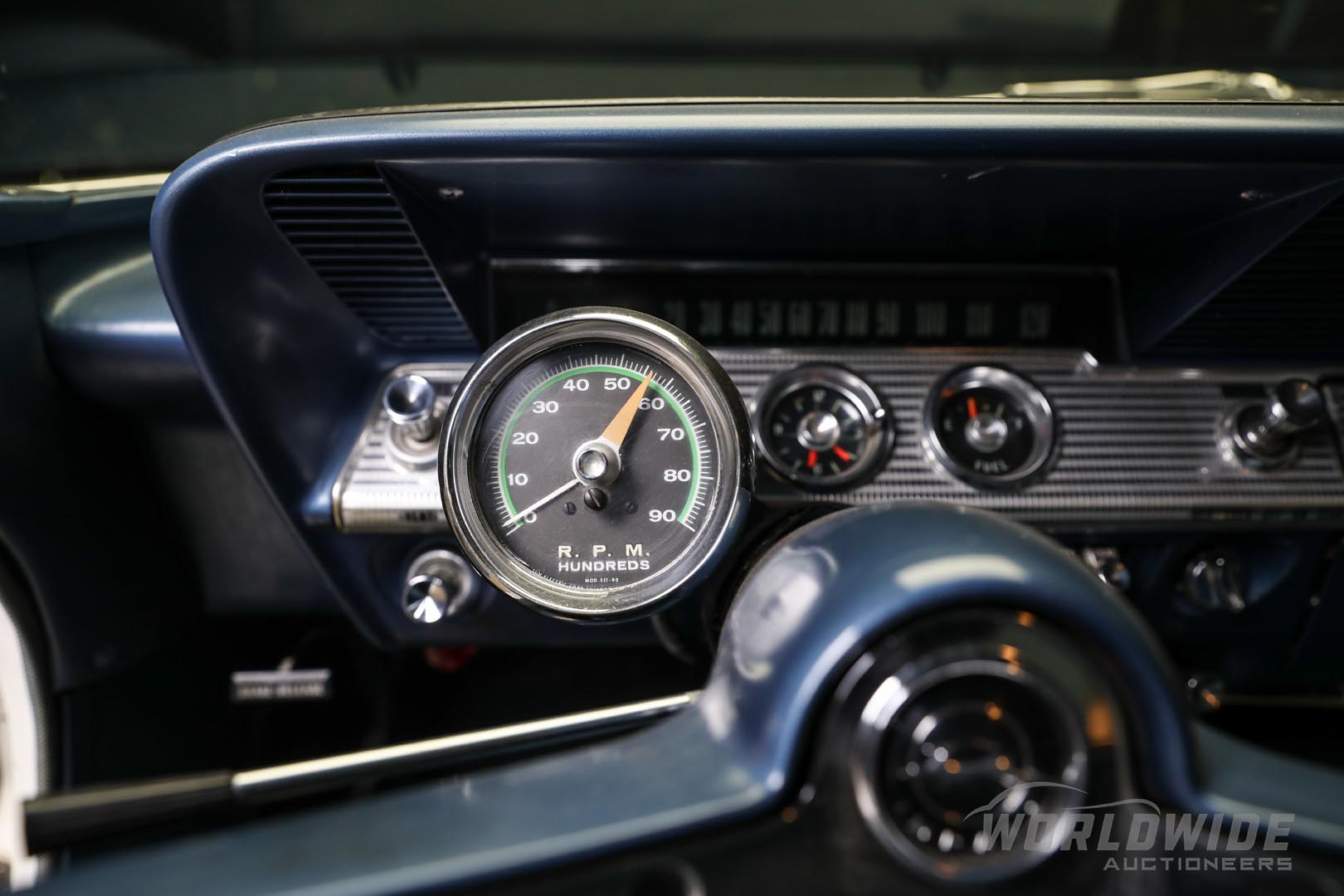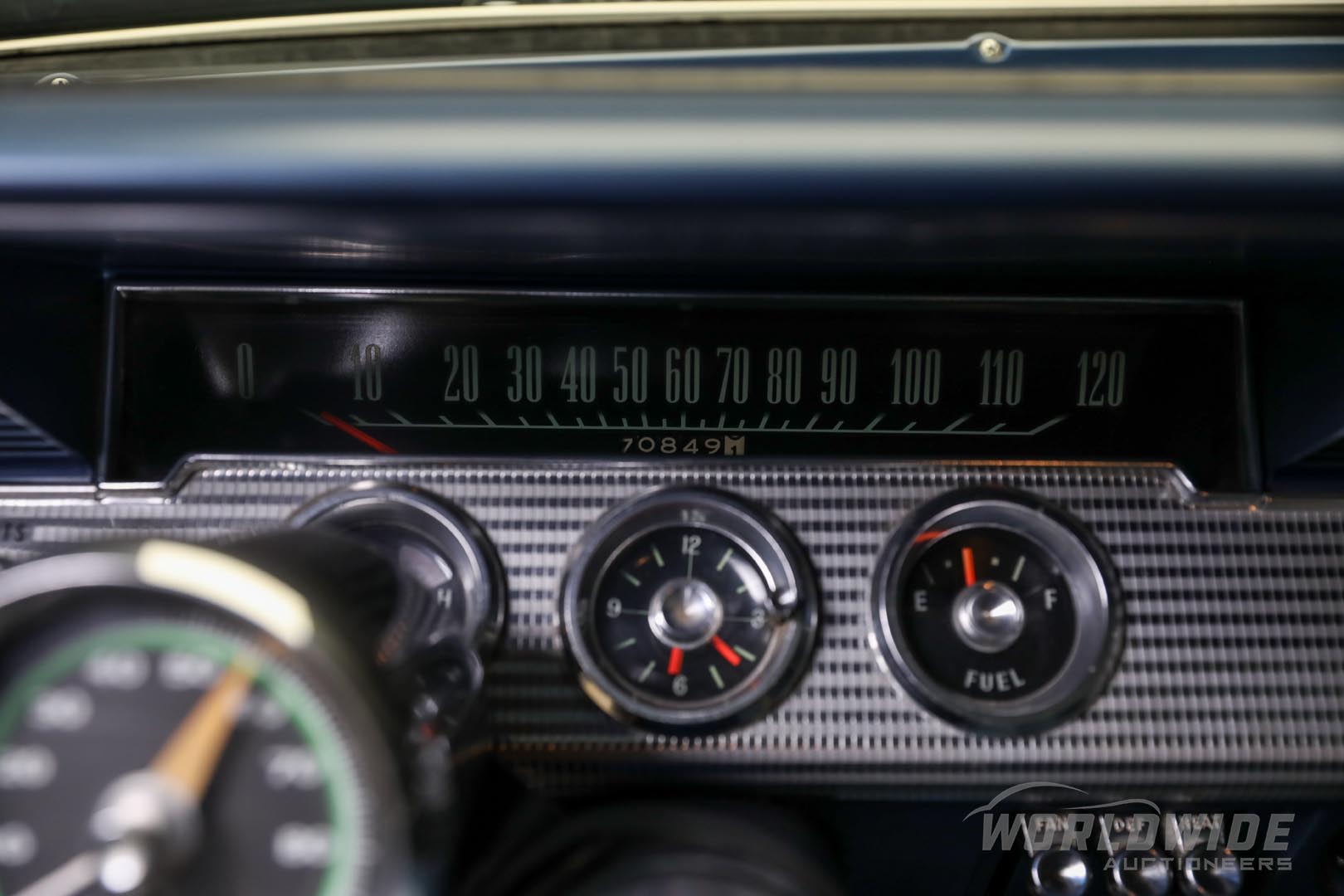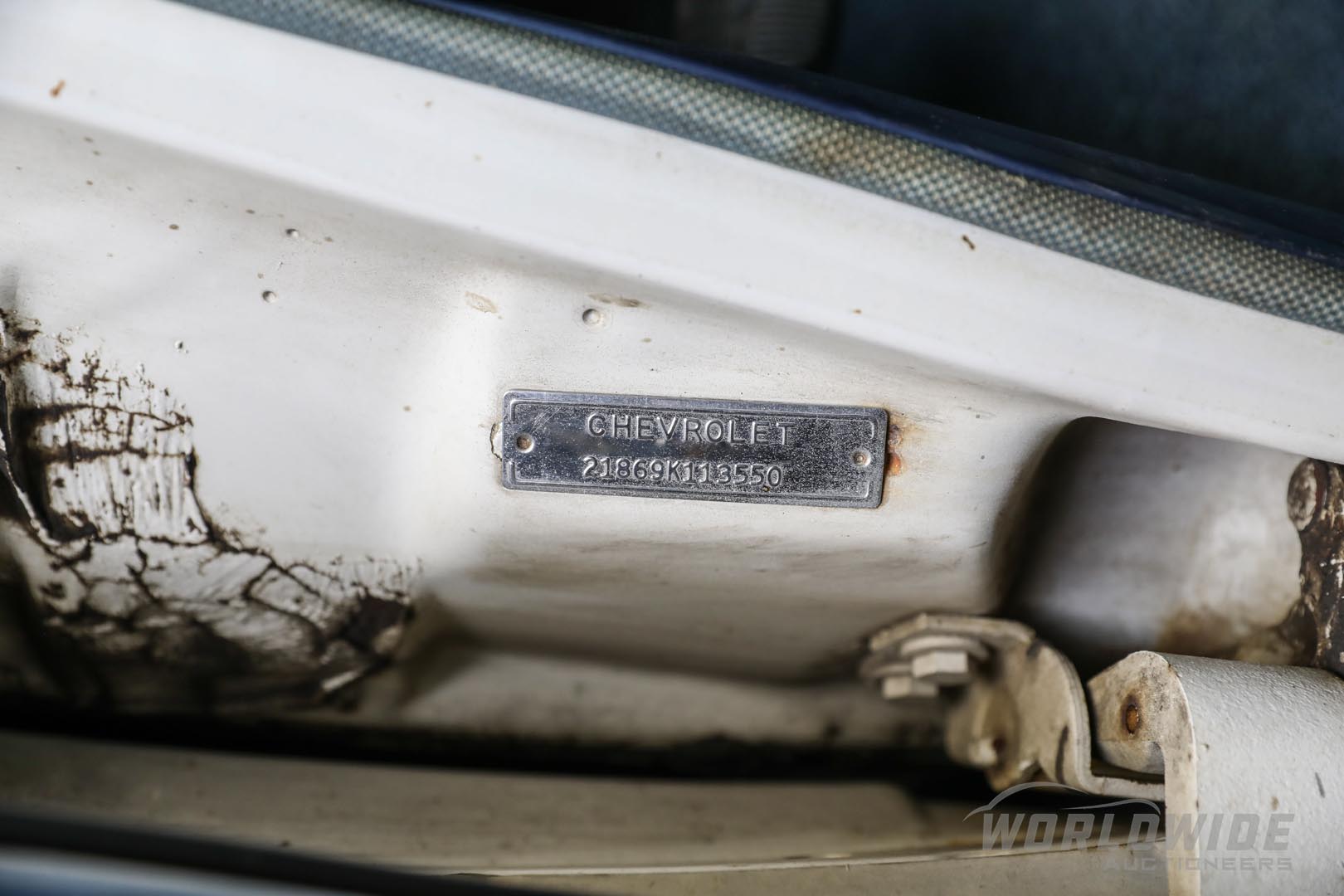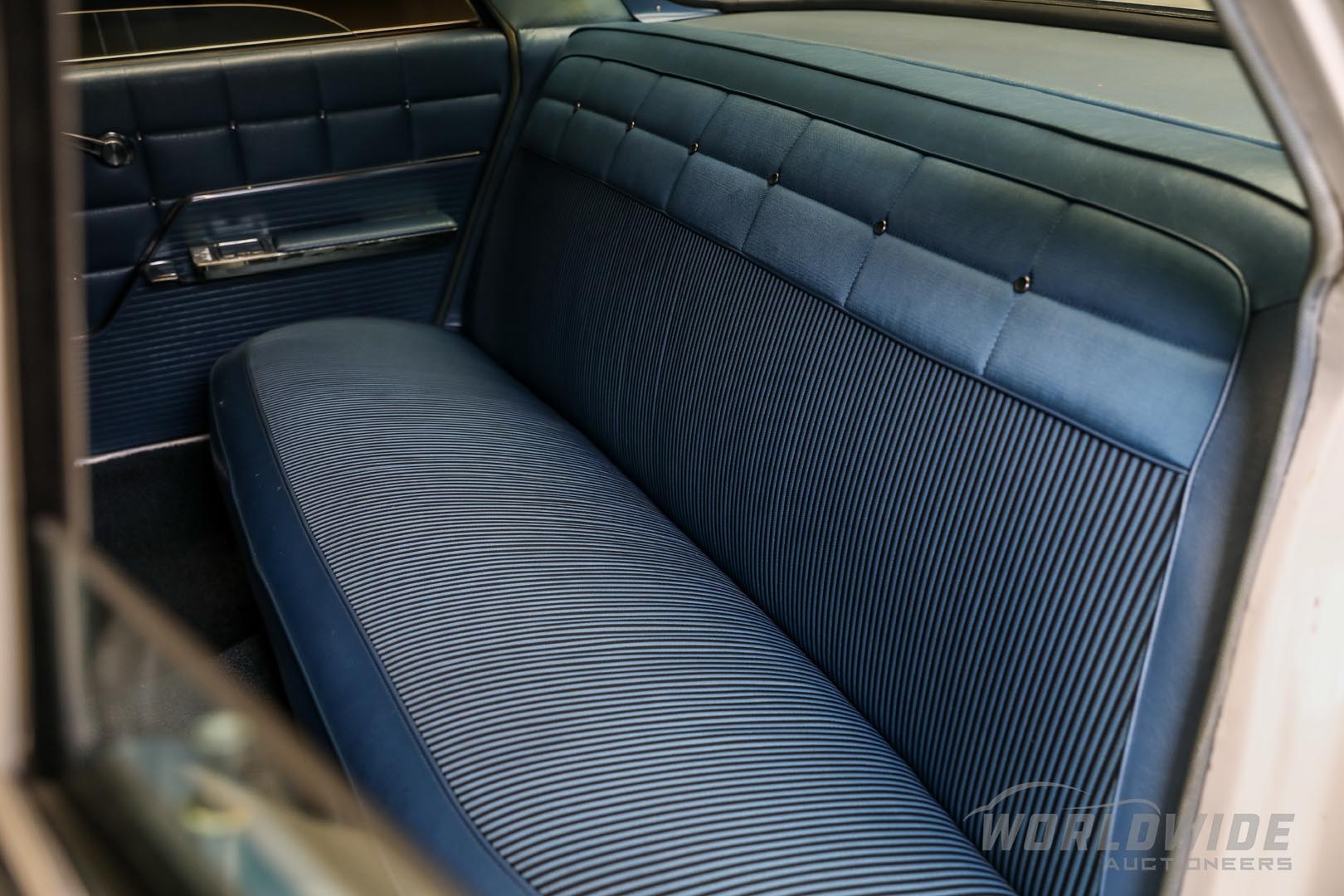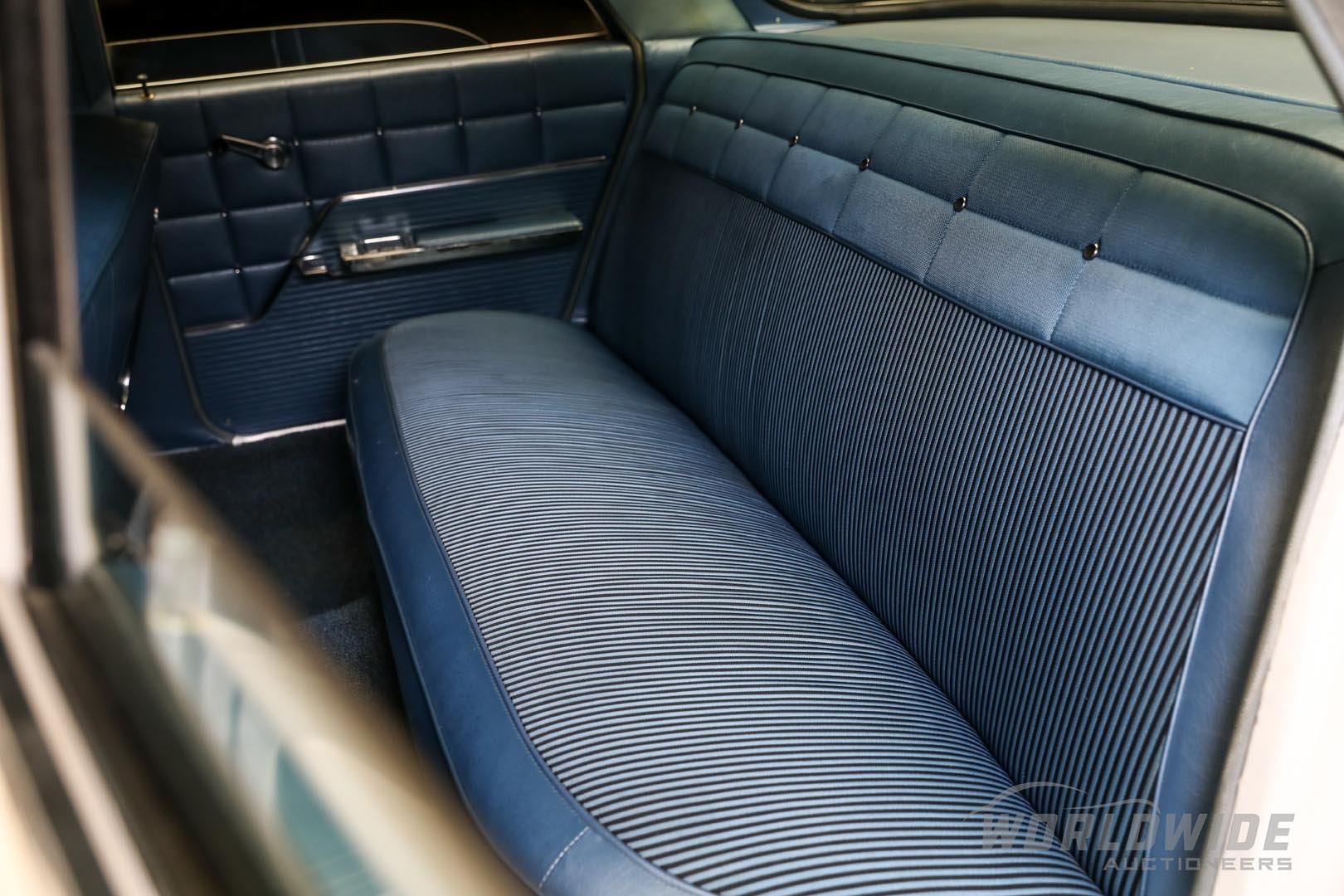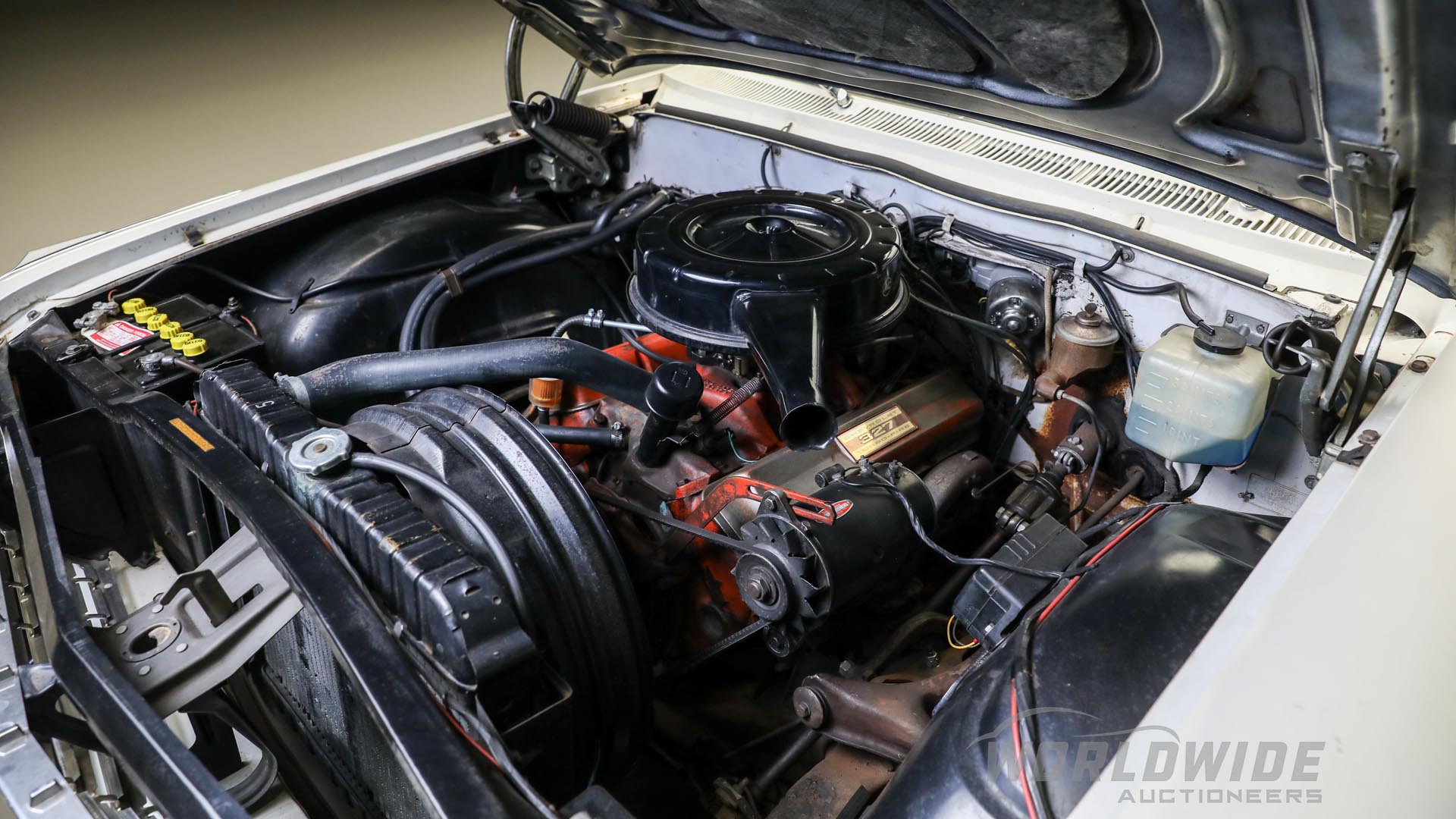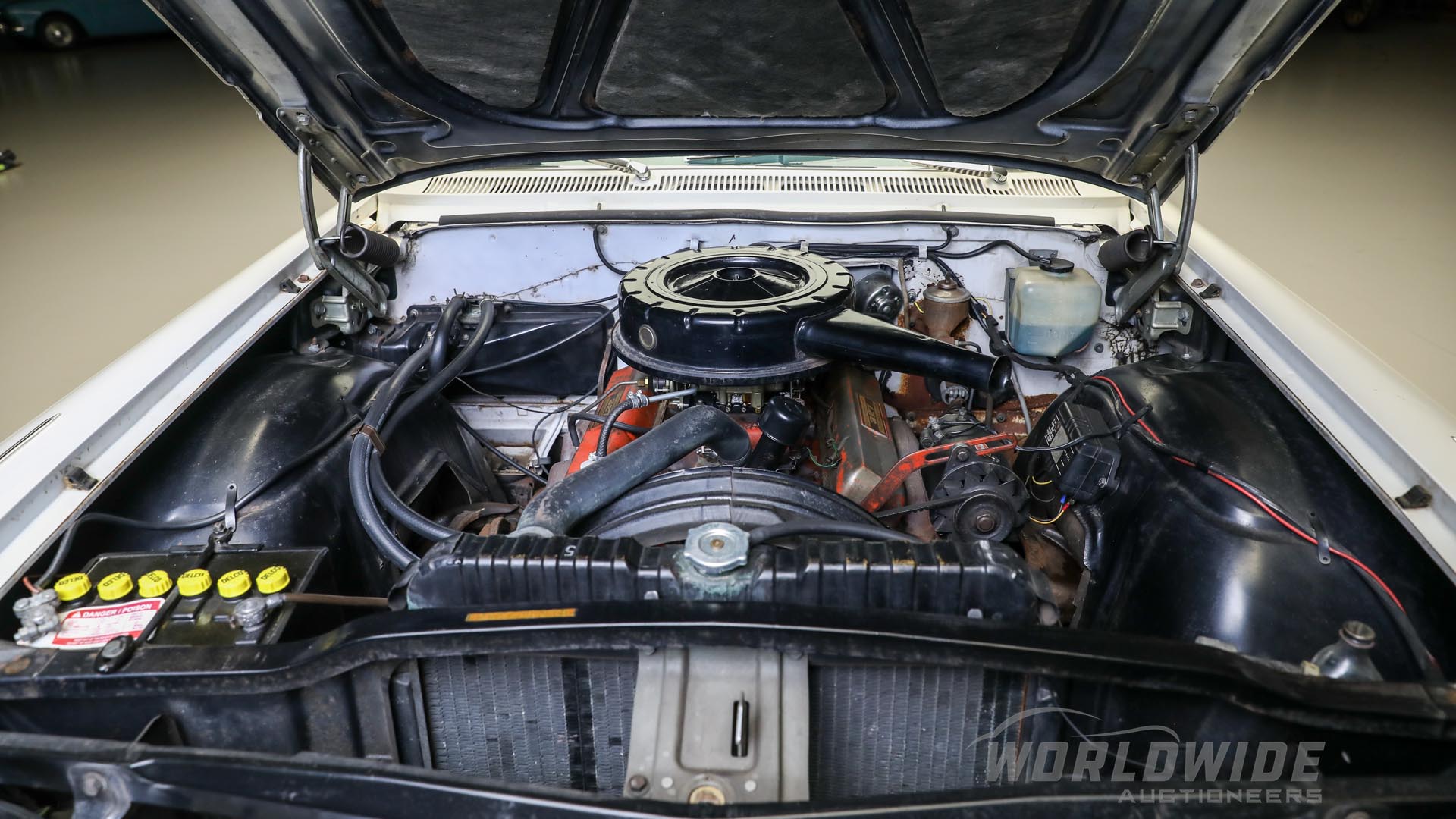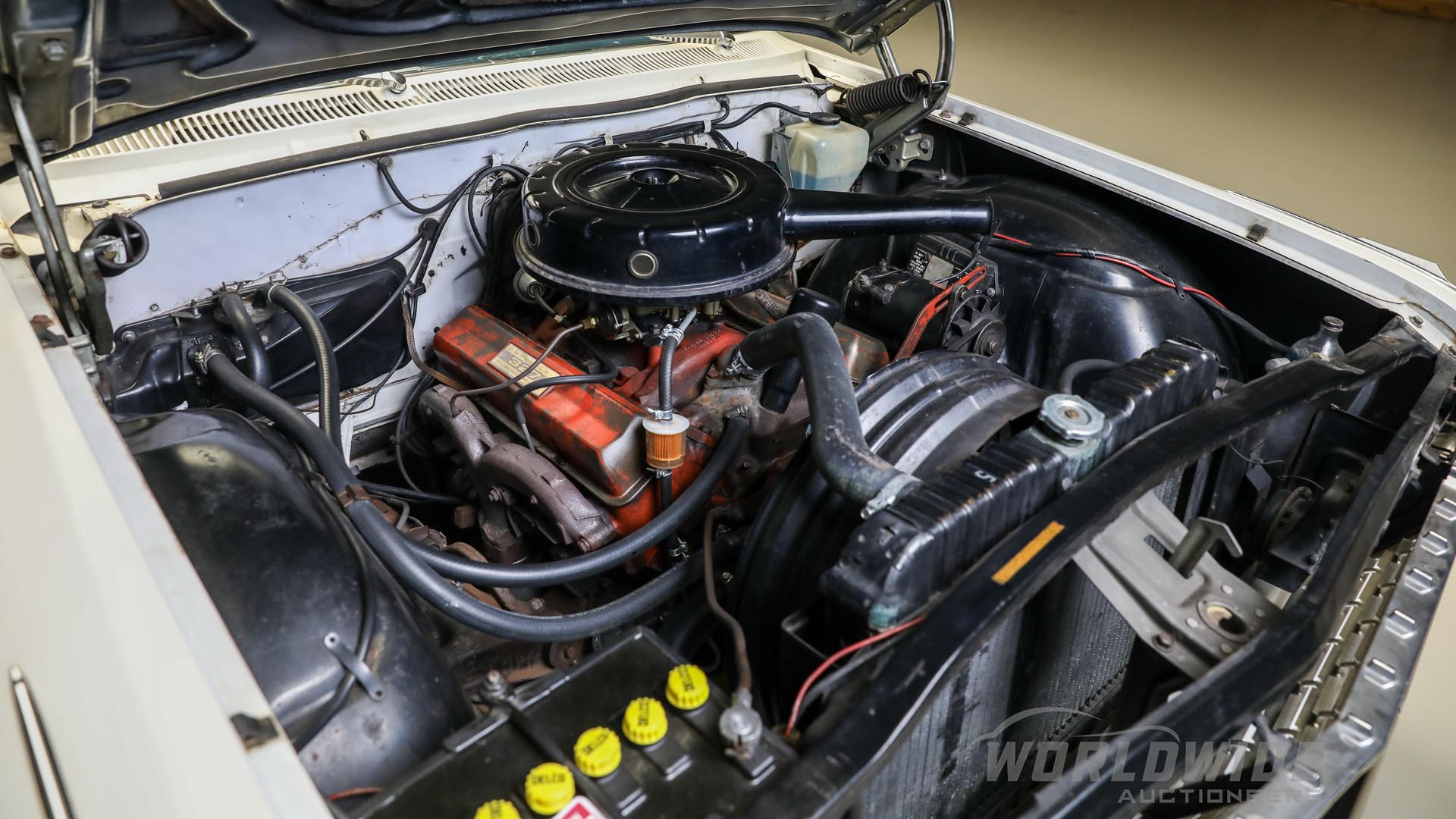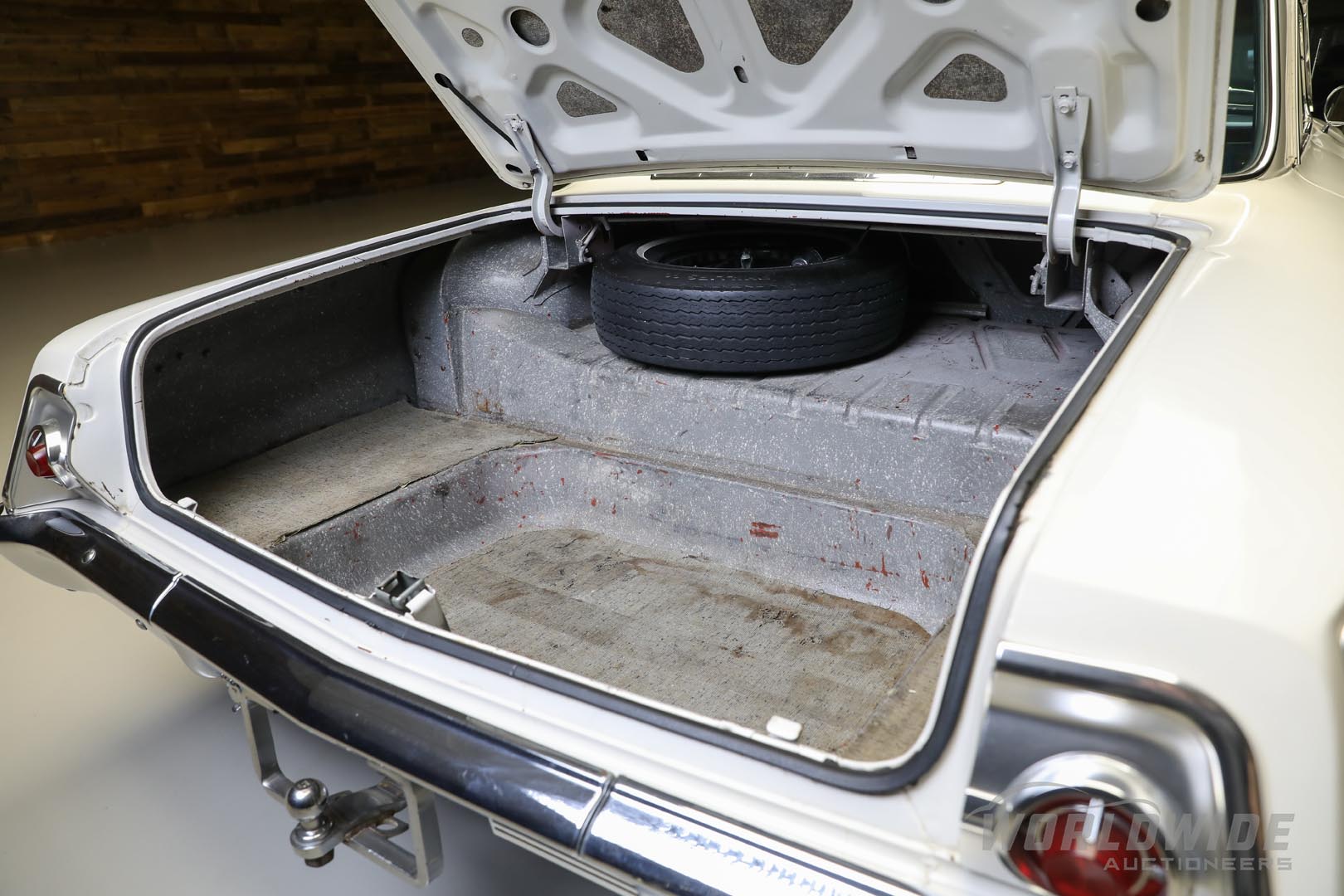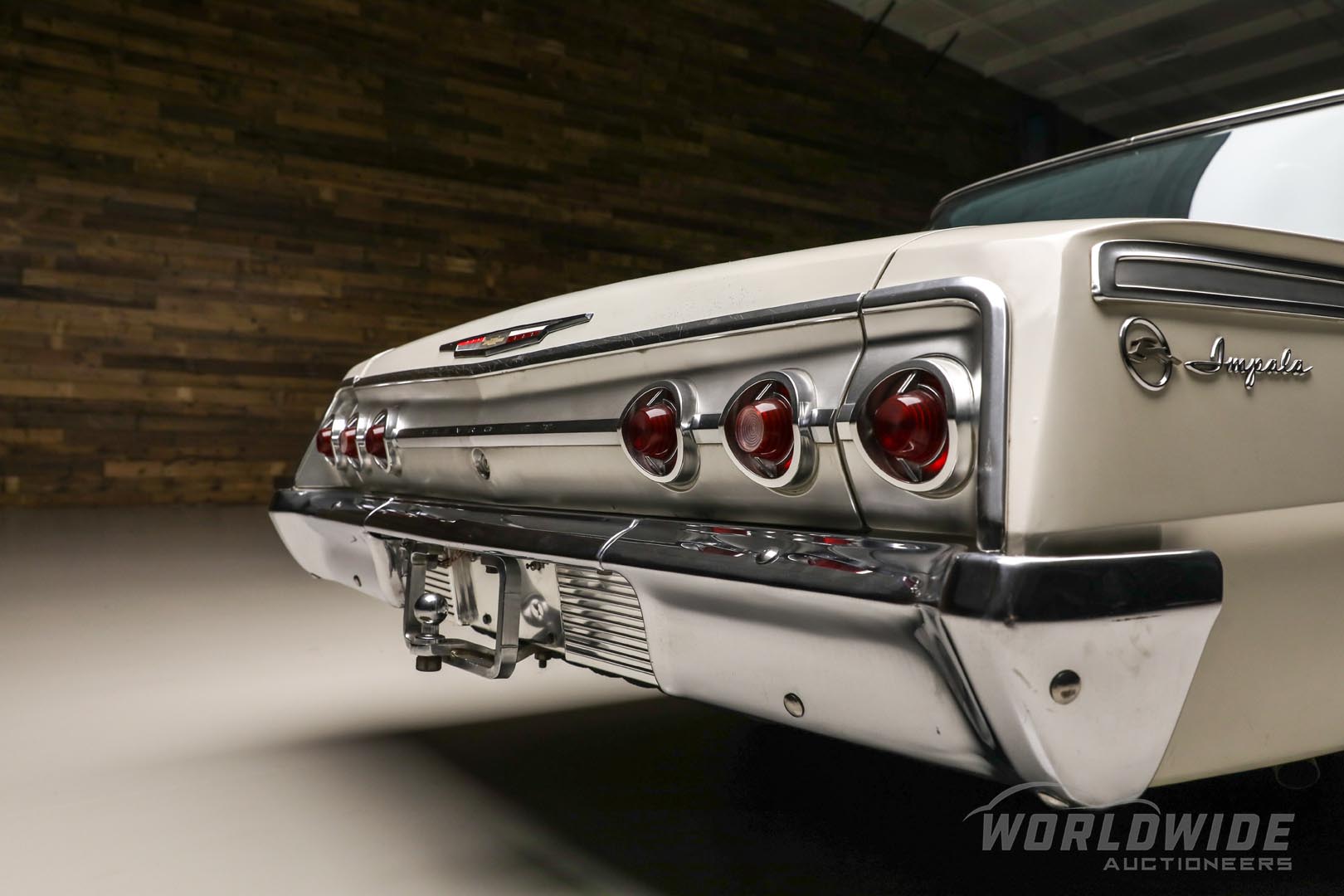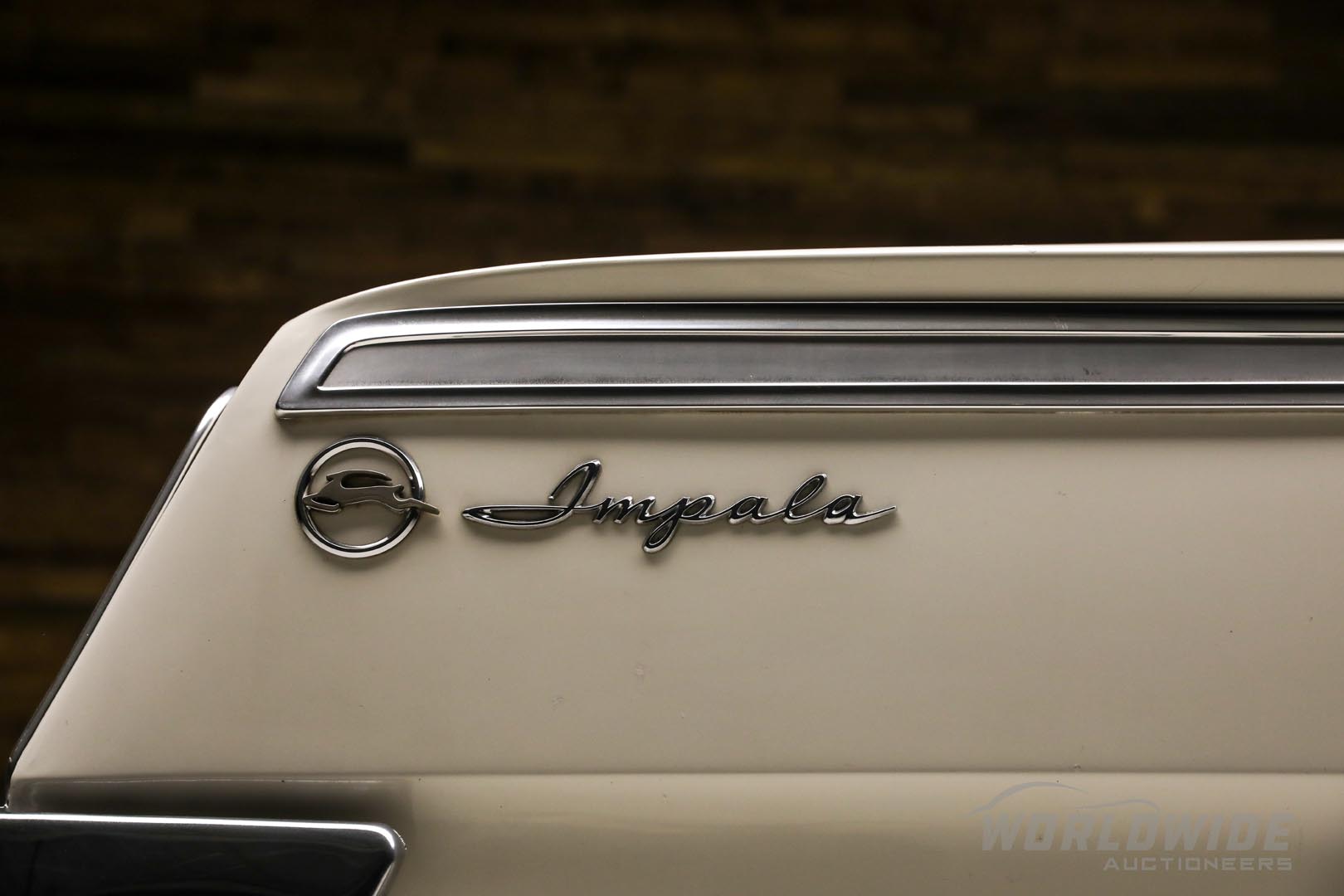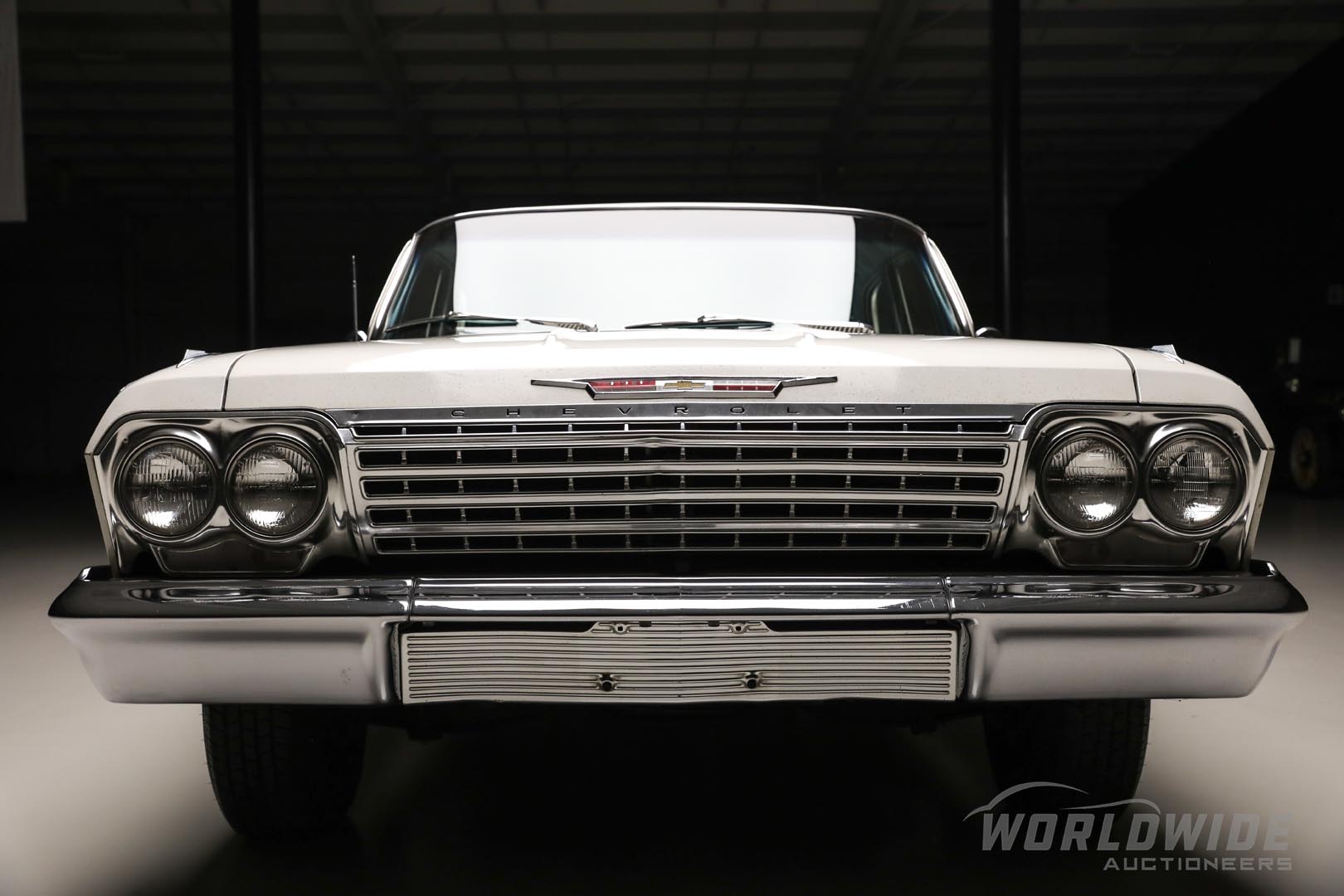 Addendum: PLEASE NOTE: Seller believes mileage to be actual, however due to the age of the vehicle, the title is exempt from mileage requirements.
Selling on Friday
From The Tom Haag Estate Collection
1962 Chevrolet Impala Four-Door Sedan
OFFERED WITHOUT RESERVE
Solid body and factory interior
Original, unrestored and ready to enjoy
Unusual and desirable powertrain
Ready for HPOF judging
Back in 1962, Wayne Smith from Denver, Colorado went to Burt Chevrolet in nearby Englewood to order a new family sedan, one that could be used as an everyday driver and would be capable of towing his boat. The salesman recommended that he should get the 250-HP 327 V-8 engine and that a four-speed manual transmission would be best suited for this job. Specially ordered, this car served Mr. Smith well and still sports the trailer hitch he installed to take his watercraft on those fishing expeditions. He would keep the car for many years, until the early 1980s, when he traded it to a local handyman in exchange for some repairs to his home. During Mr. Smith's ownership, he kept track of servicing the car using a Dymo Label Maker to create clear labels which he affixed to the back side of the driver's door, where they remain to this day. When the car was traded, it included all the paperwork and the original keys.
Finished in Ermine White with blue vinyl and fabric, this Impala has been well-used, but well-cared-for and preserved for the past 61 years. Accessories include the transistorized push-button radio, deluxe heater-defroster, back-up lights, factory seat belts and a two-speed windshield wiper with washer. There are no signs nor reports of any accidents, but the car does have a patina of age with minor road chips on the forward edge of the hood; the carpet and portion of the driver's front seat do show wear and tear, but the 70,840 miles showing on the odometer do appear to be original to the car. Under its third owner's care, a number of items were replaced including the exhaust system and heater core; the brake system was rebuilt, and the front wheel bearings were replaced, as were the ball joints and a long list of other maintenance items. At one point, the original under-hood insulation dropped down revealing an original build sheet that was photographed. One unique feature of the car is the single-key setup with one key for the ignition, doors, glove box and trunk locks. Included with the purchase is a comprehensive album that shows many of the features of the car as well as tracing the ownership of the vehicle from new until it joined the Thomas Haag Collection. For pure vintage car enjoyment, this sharp Chevrolet sedan would make the perfect entry-level collector car, or for the seasoned veteran, a great ride to own and enjoy.