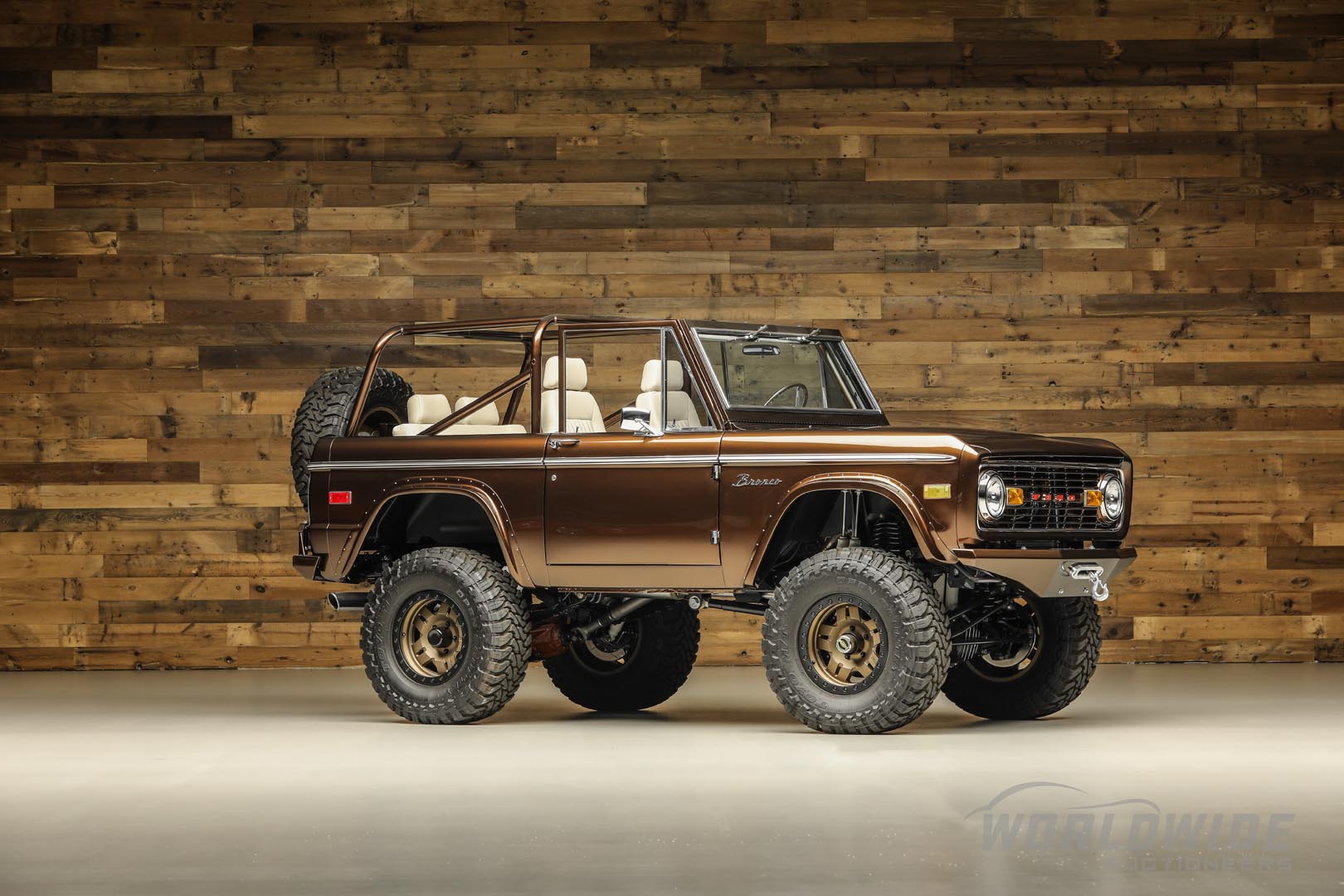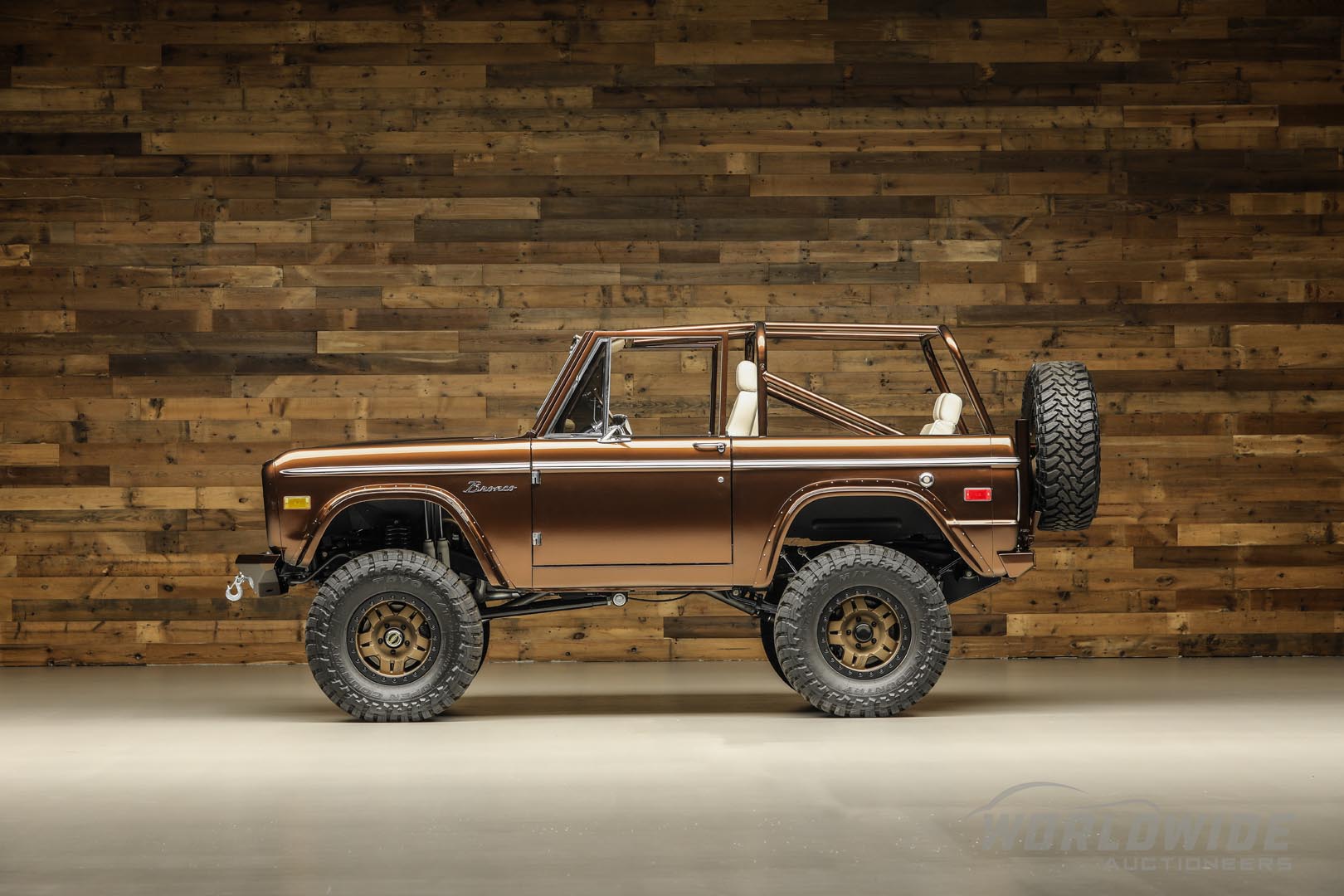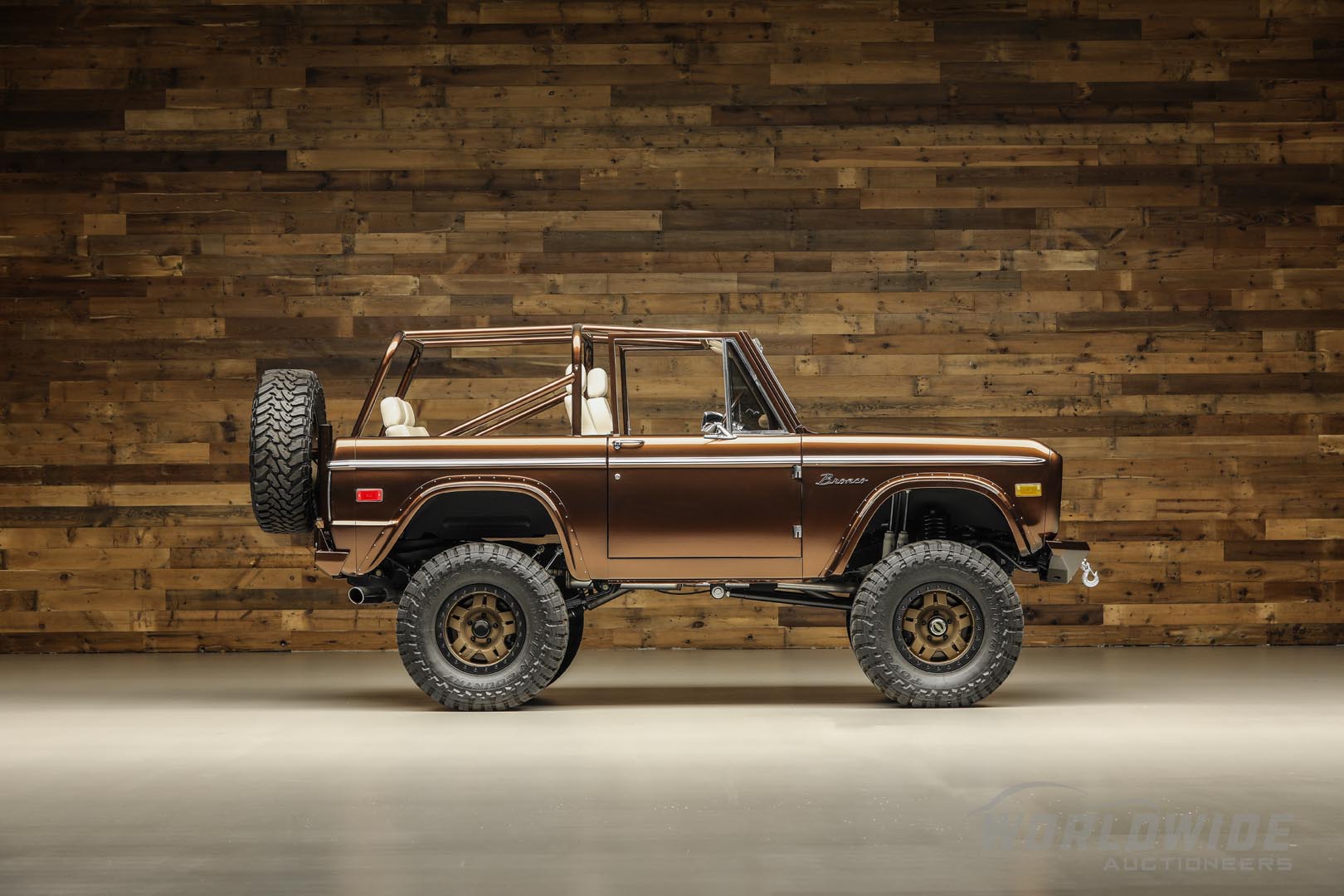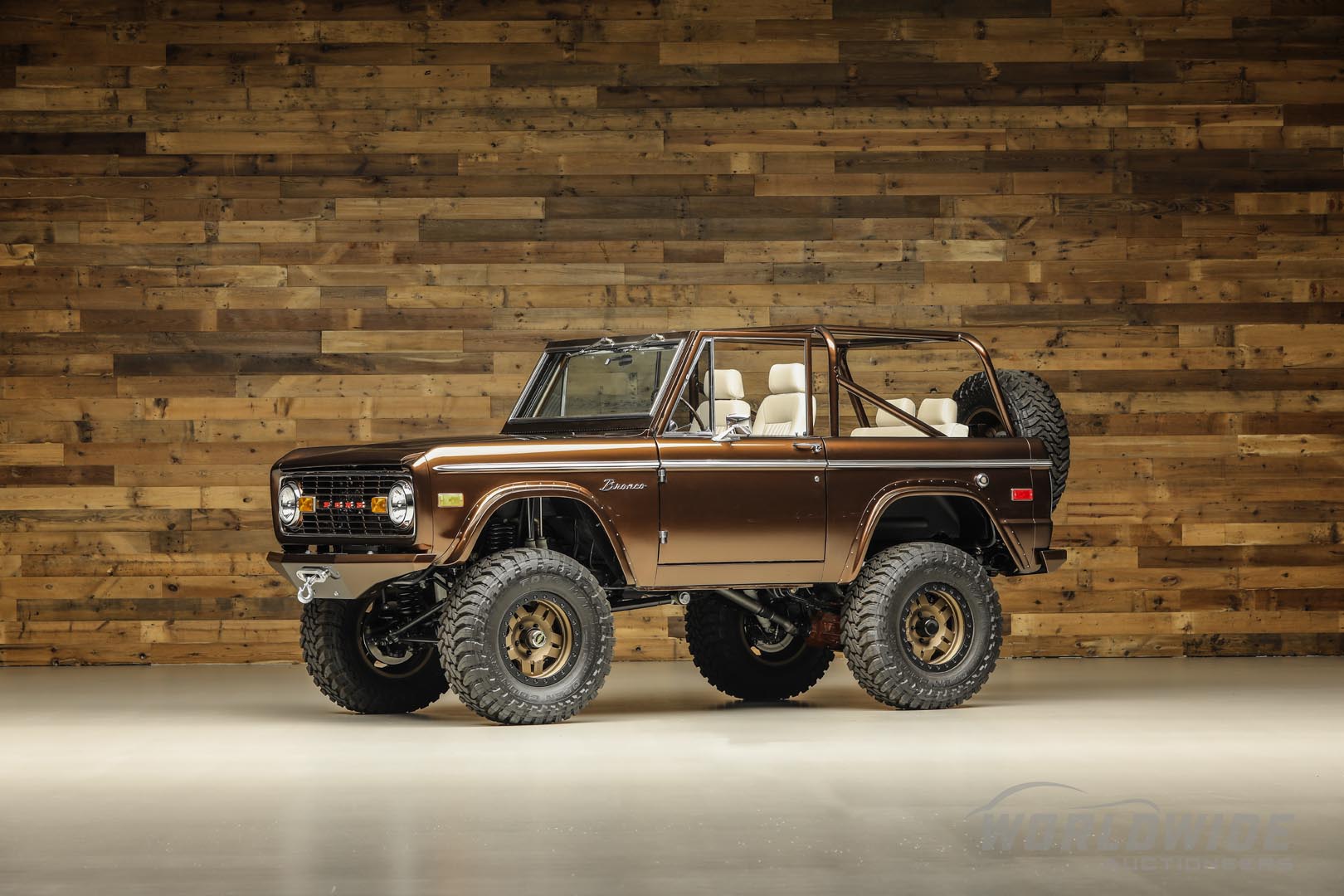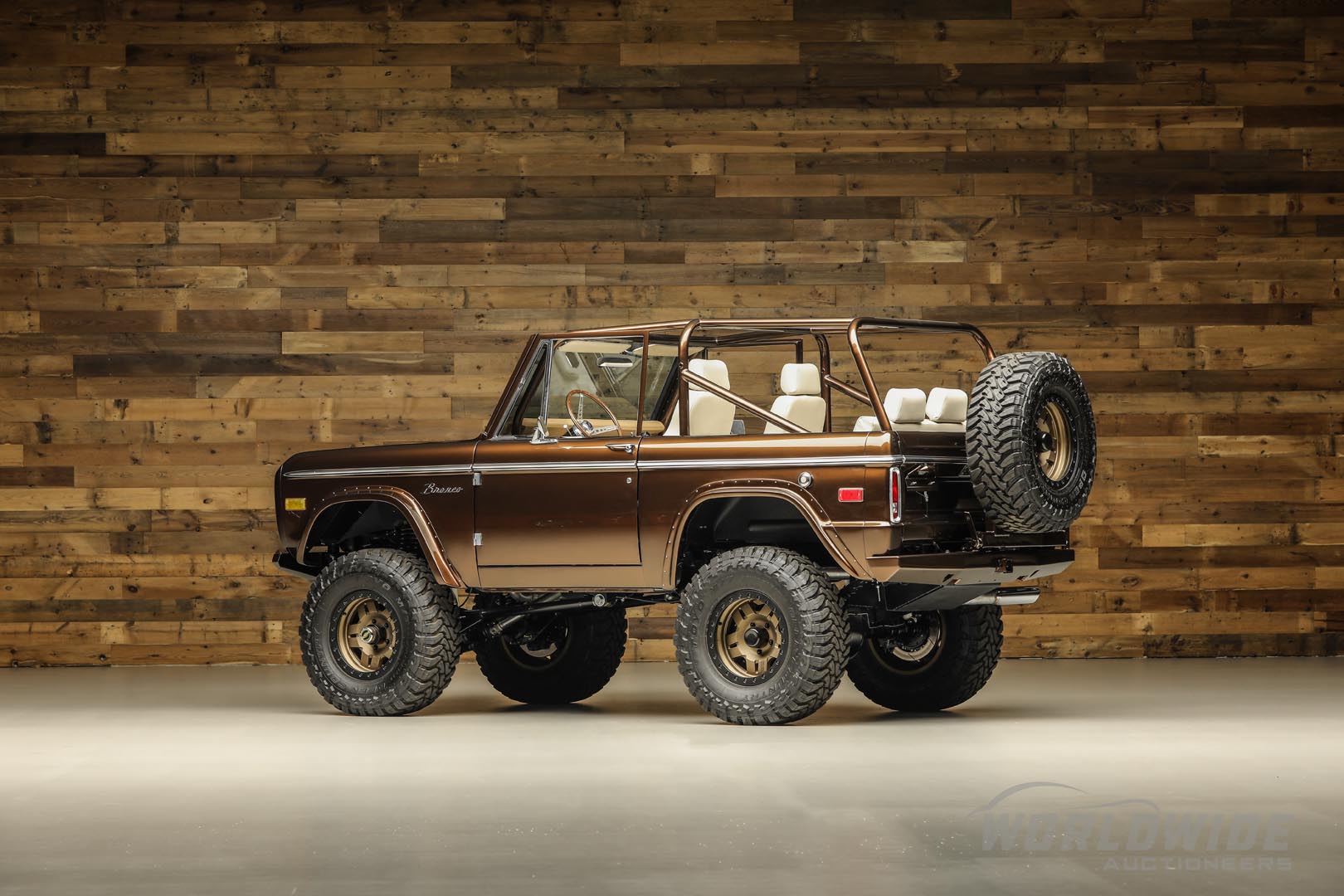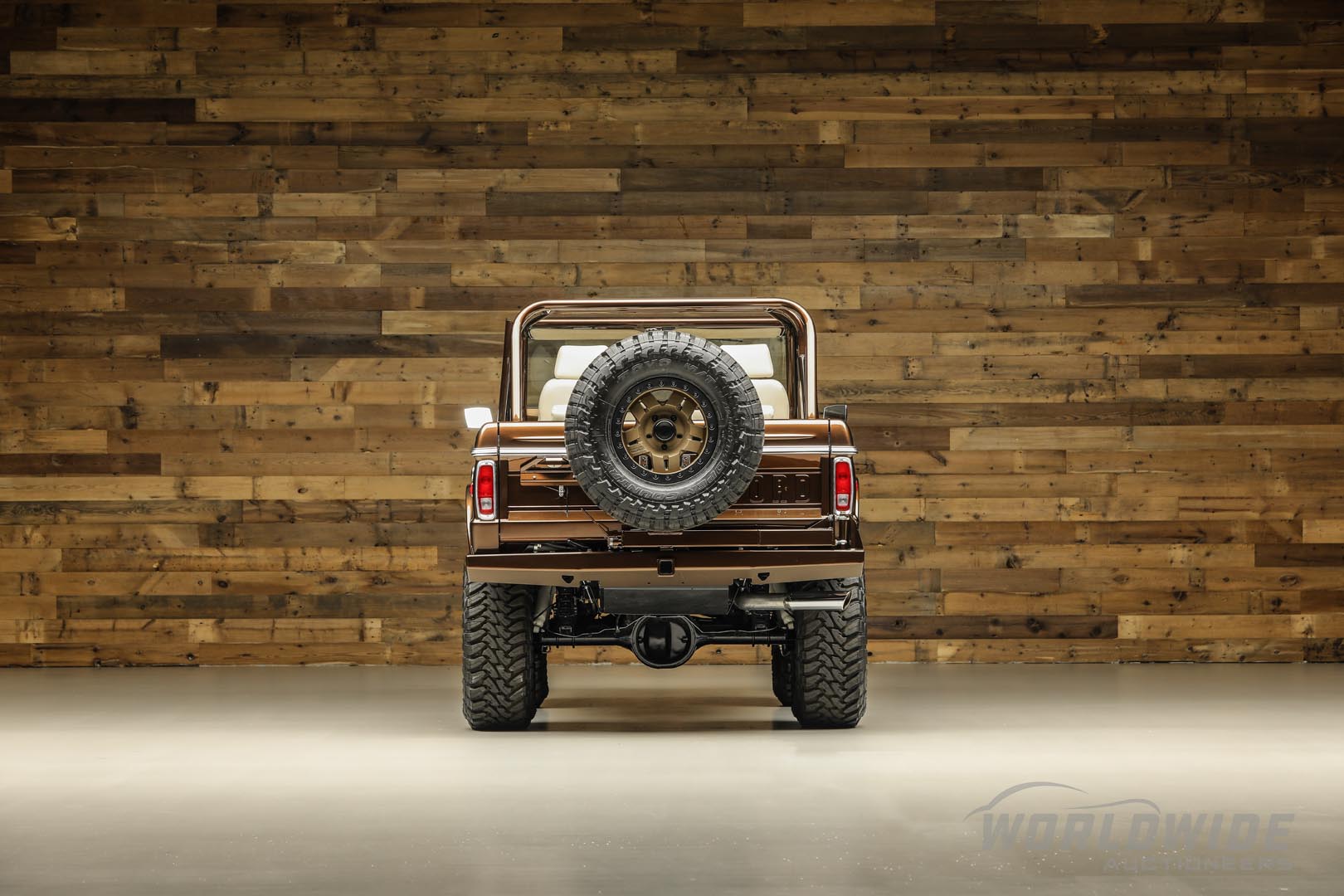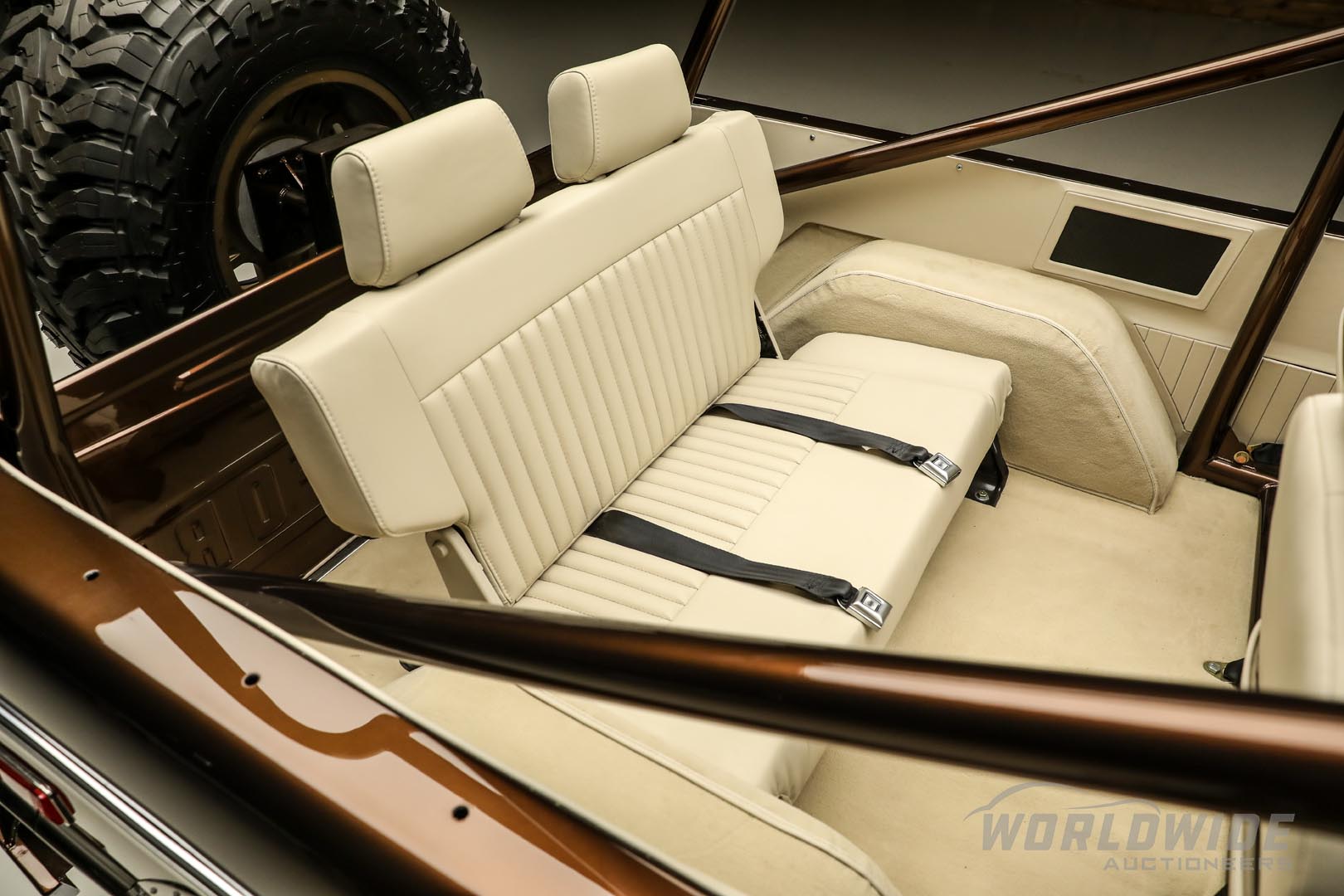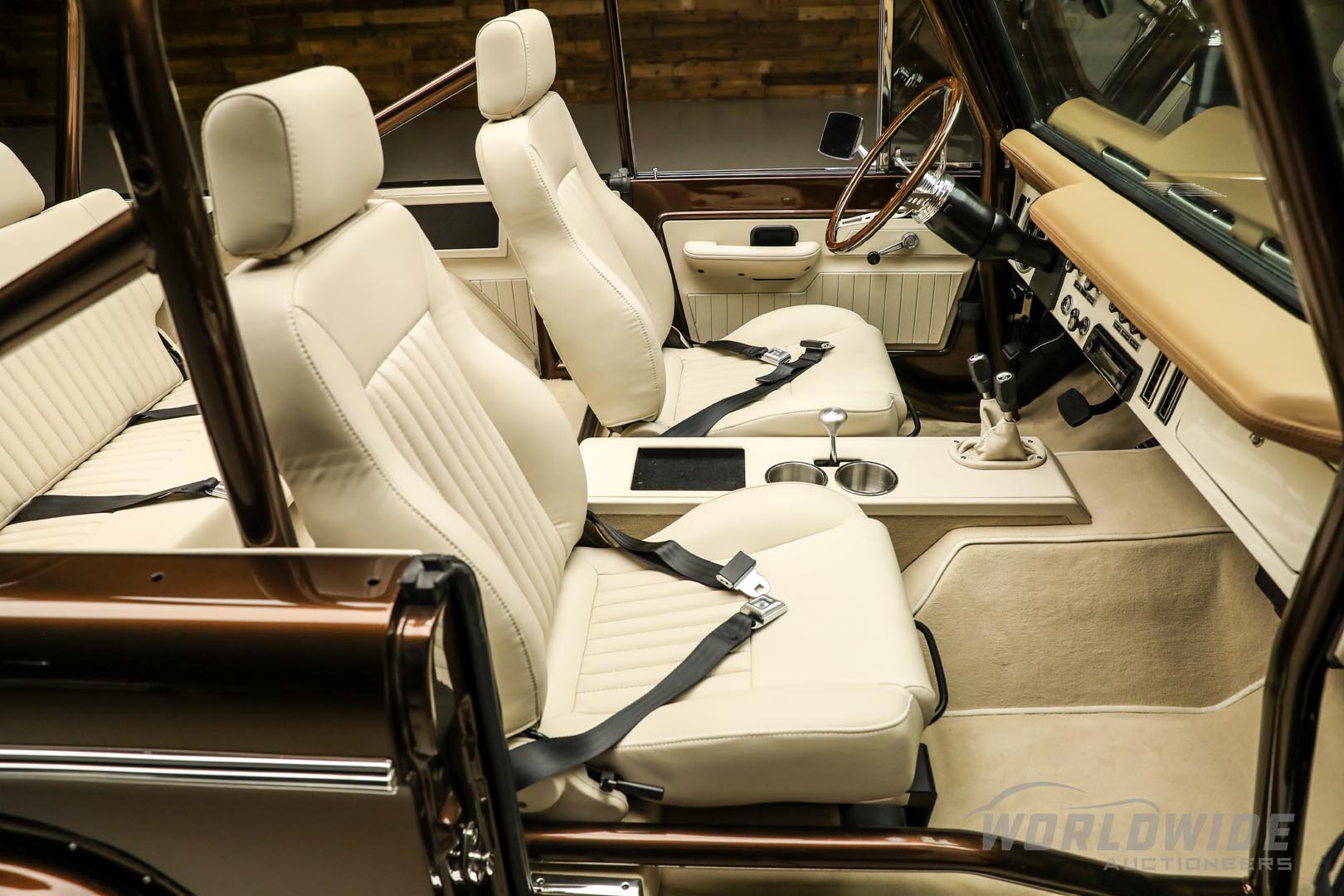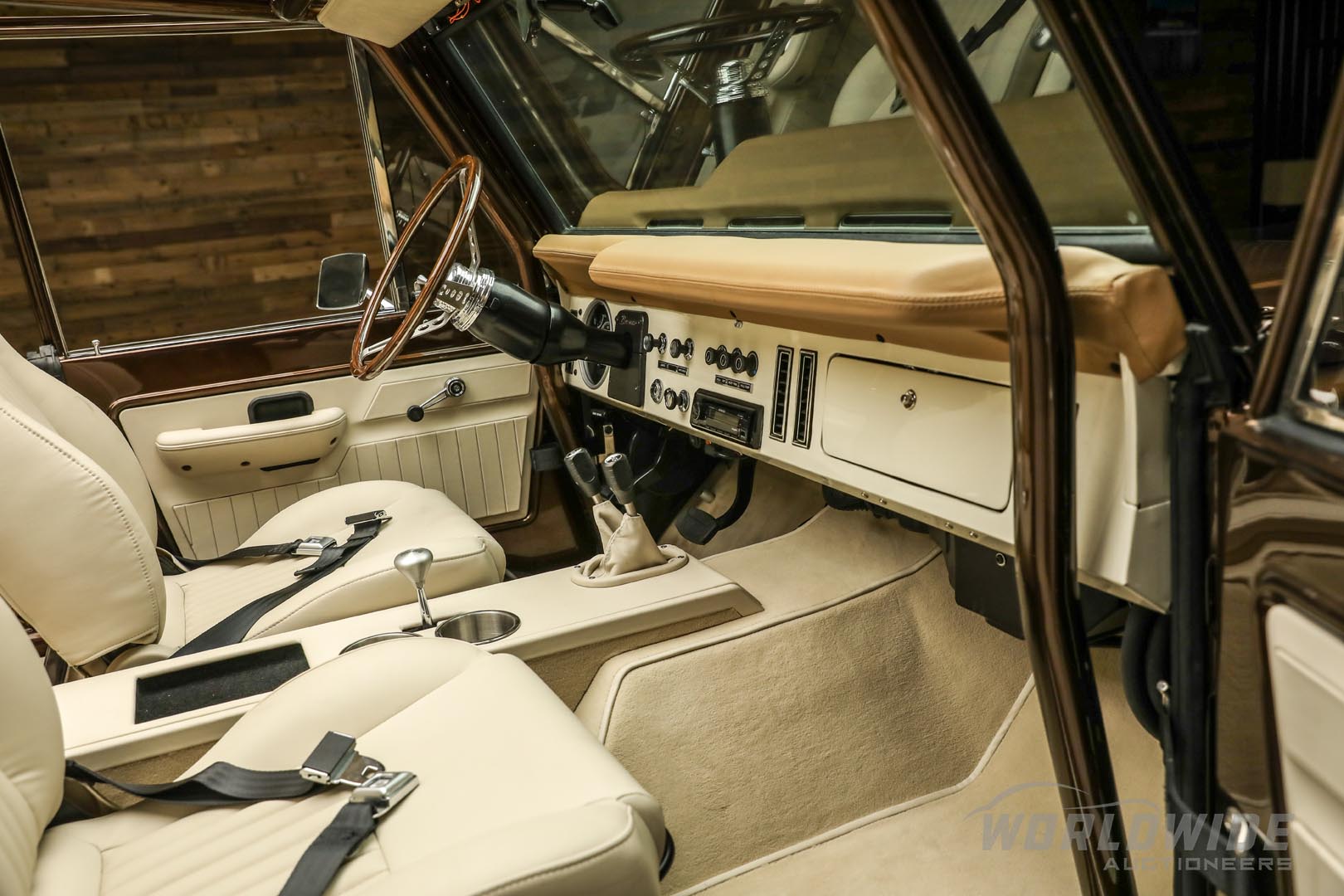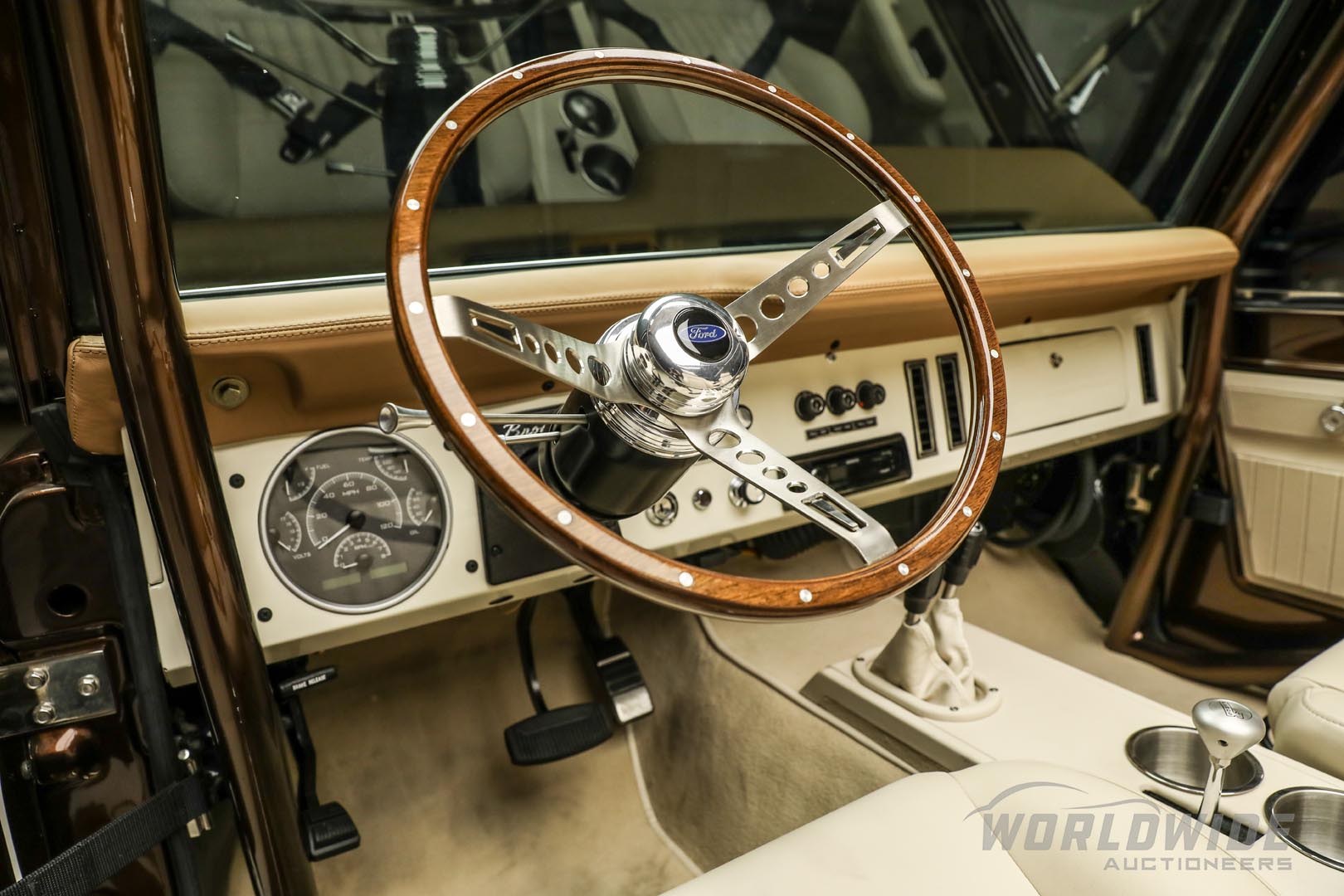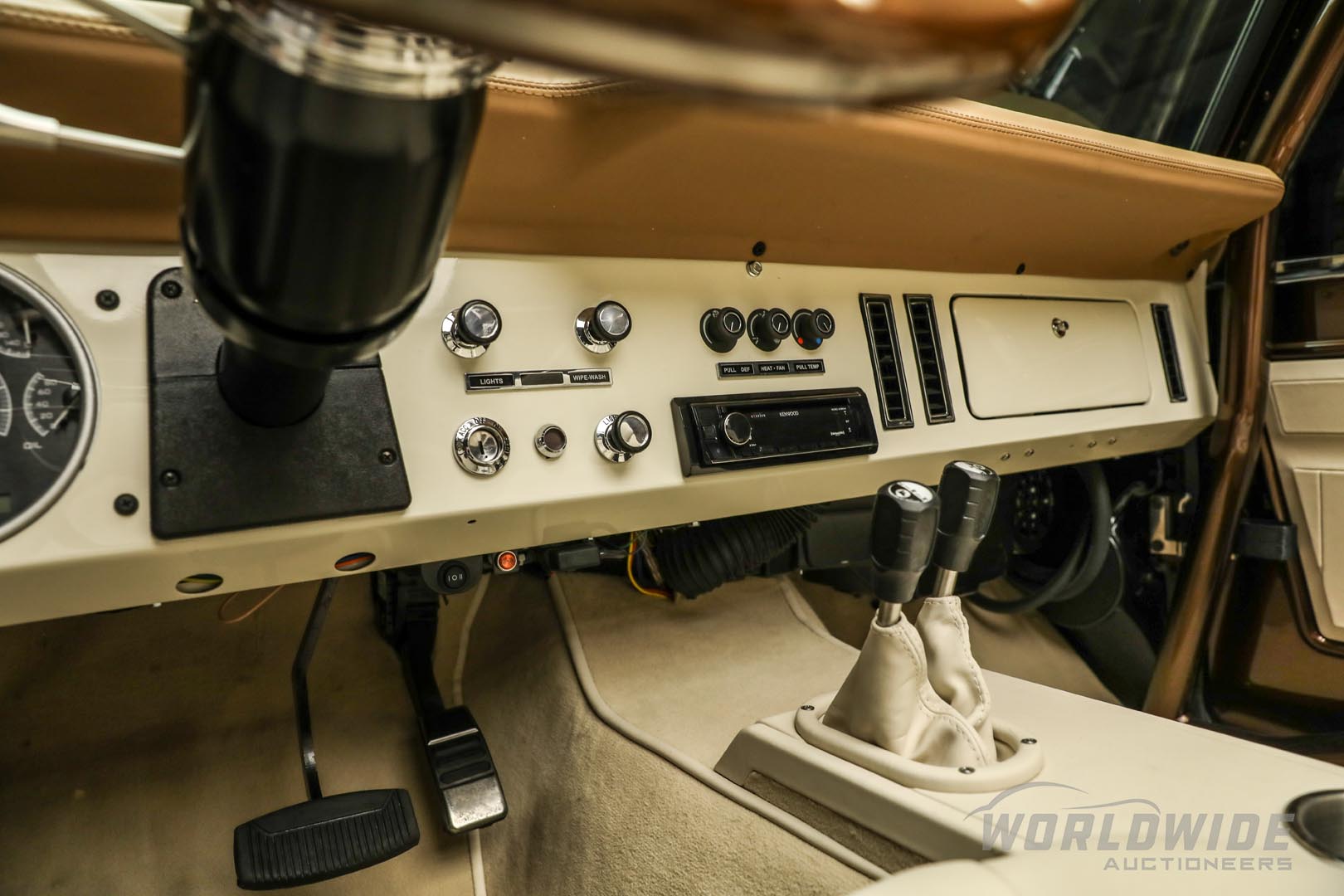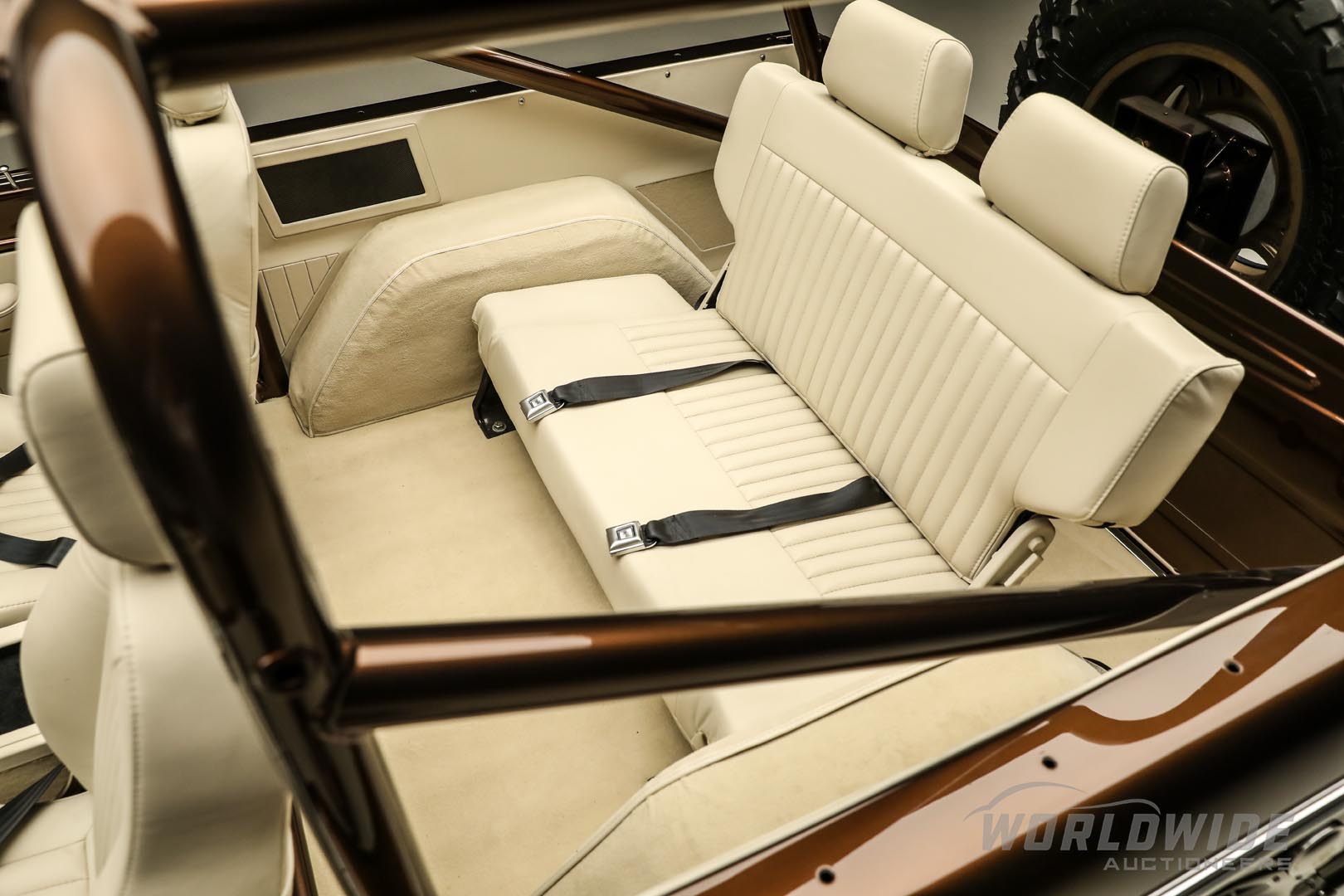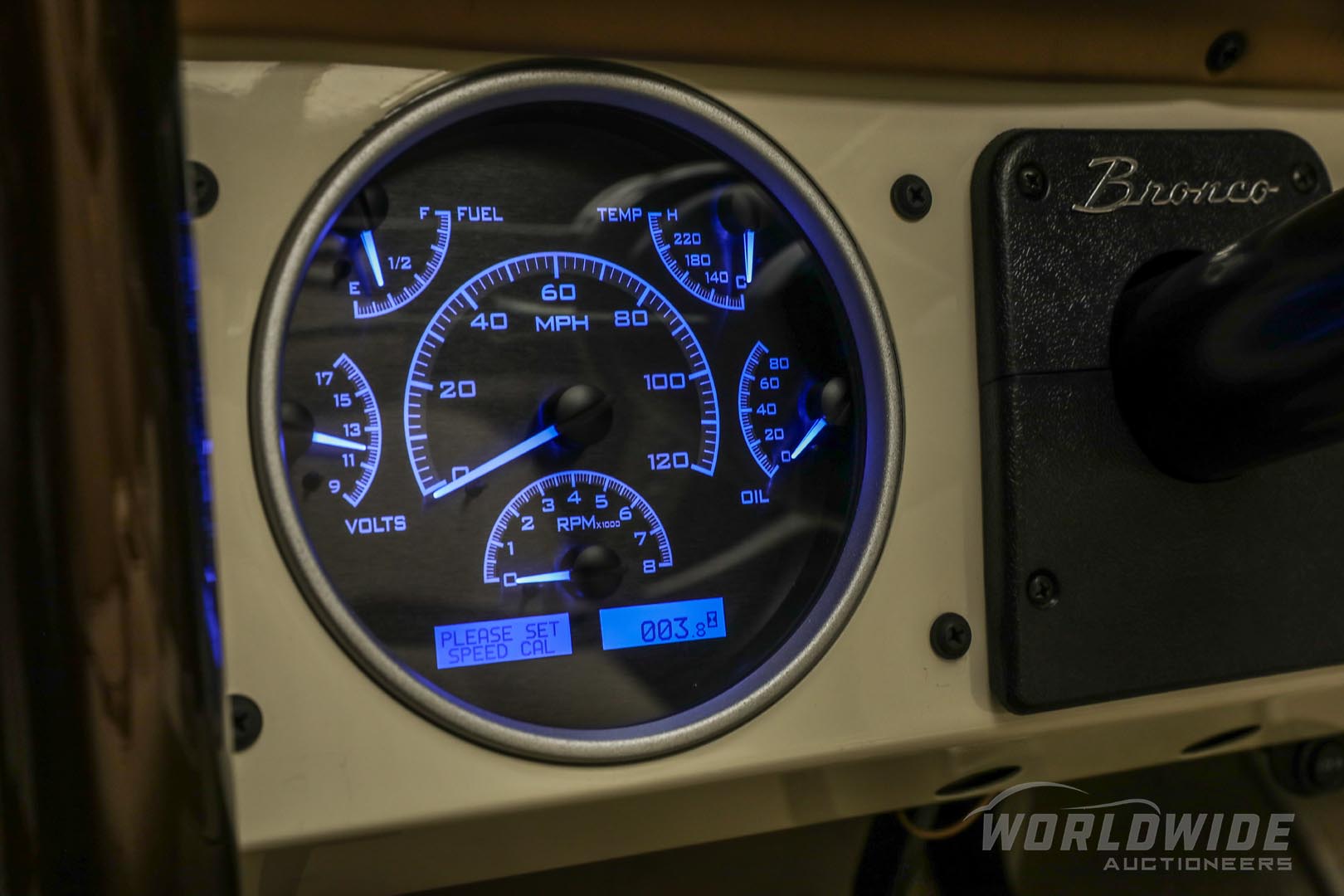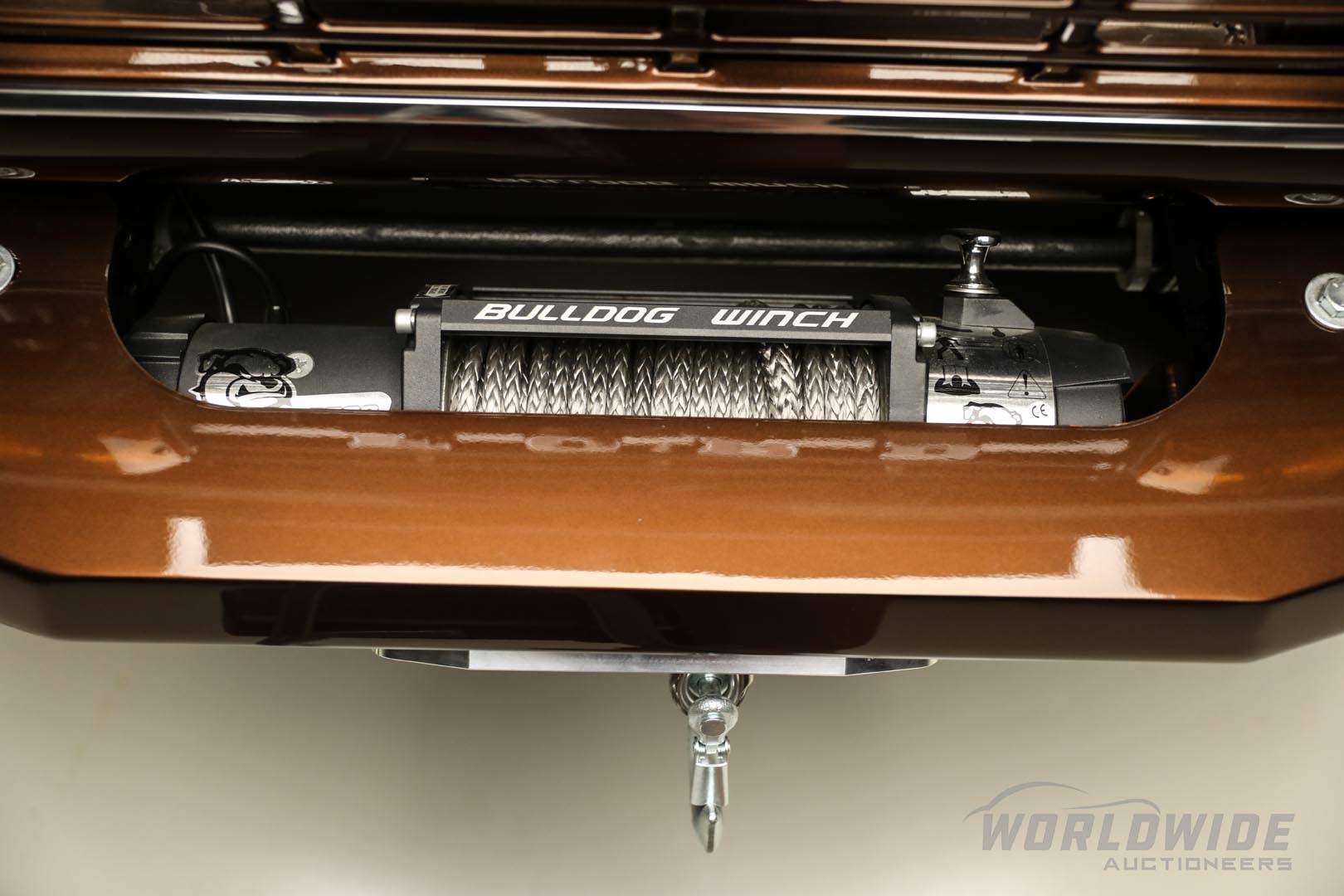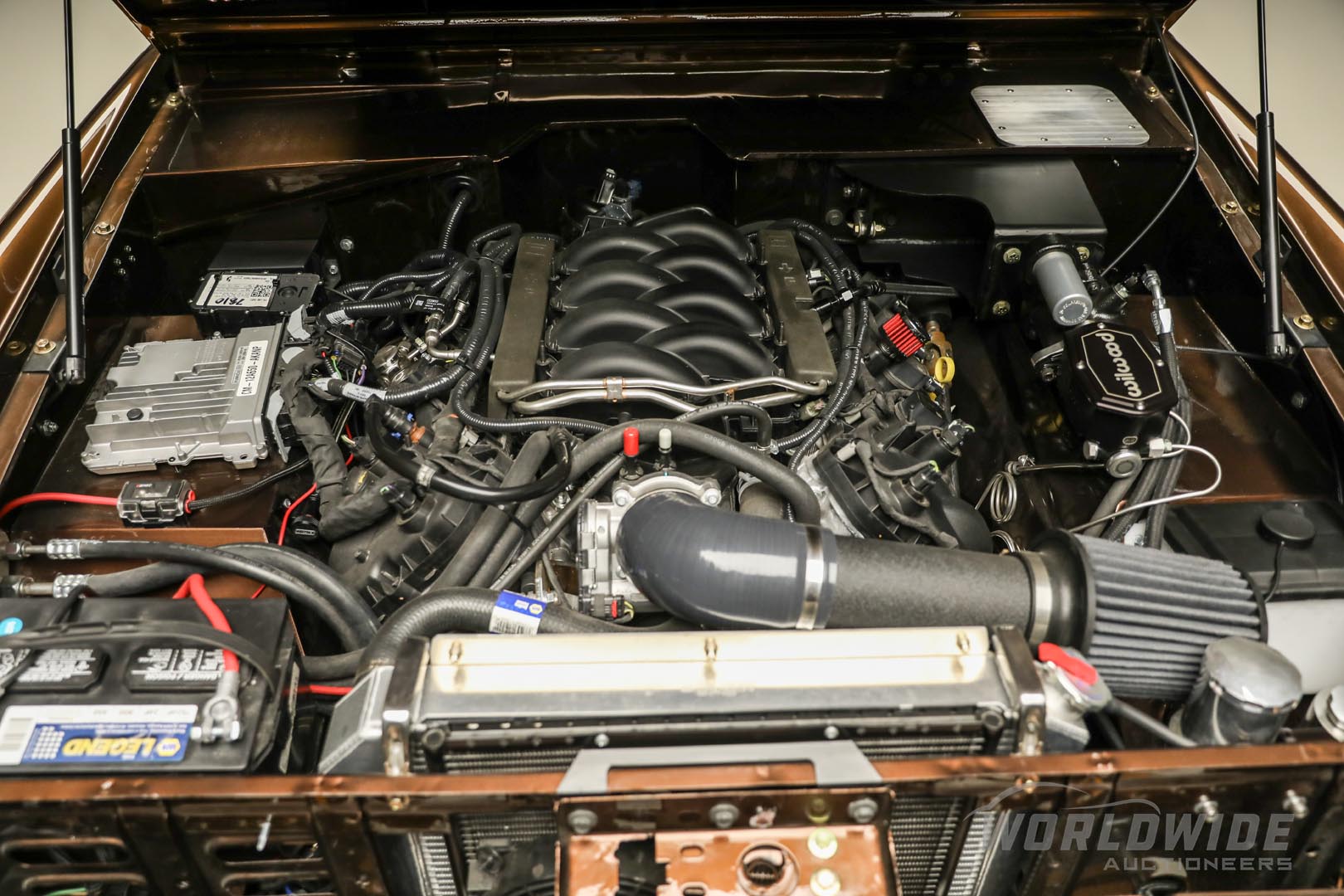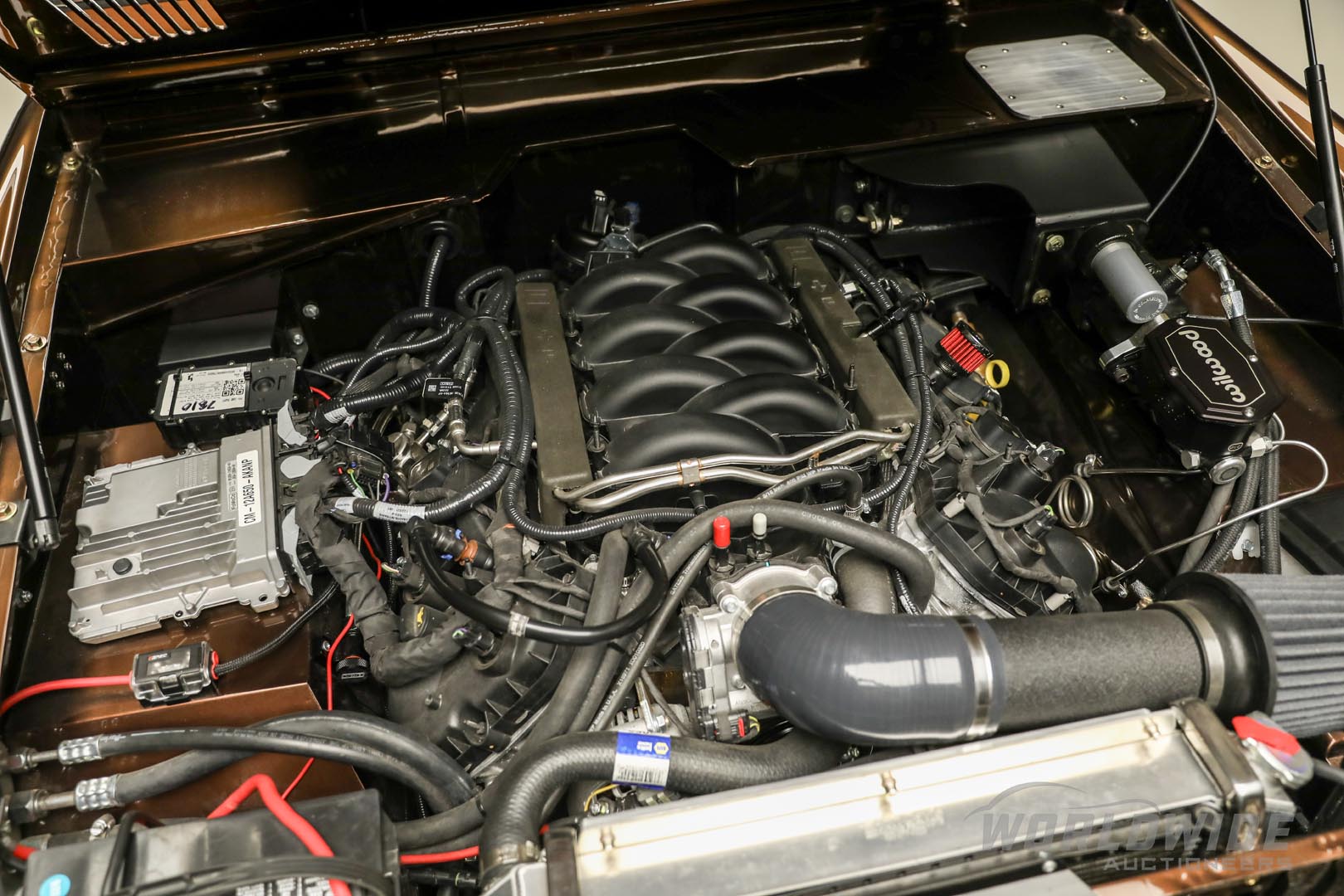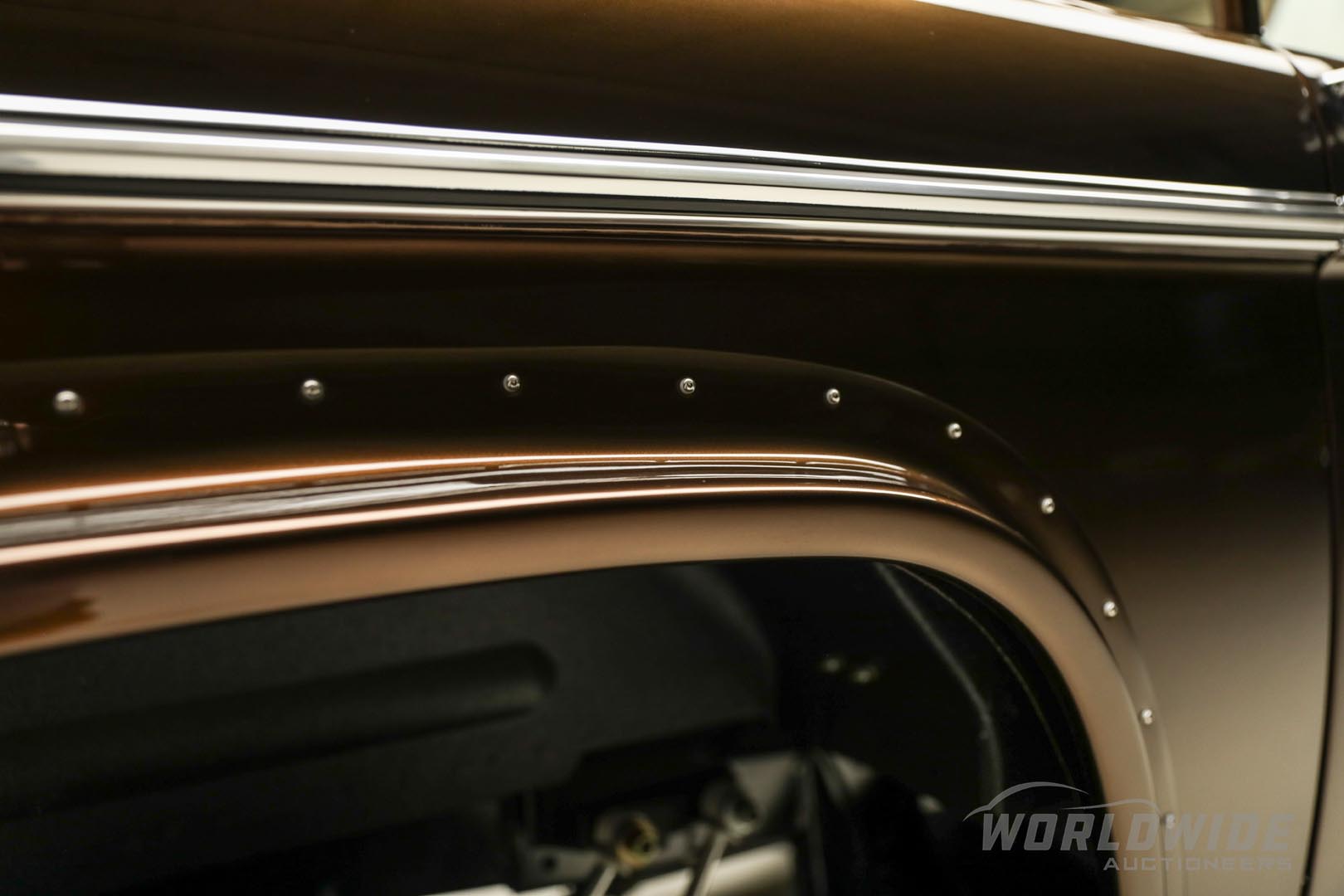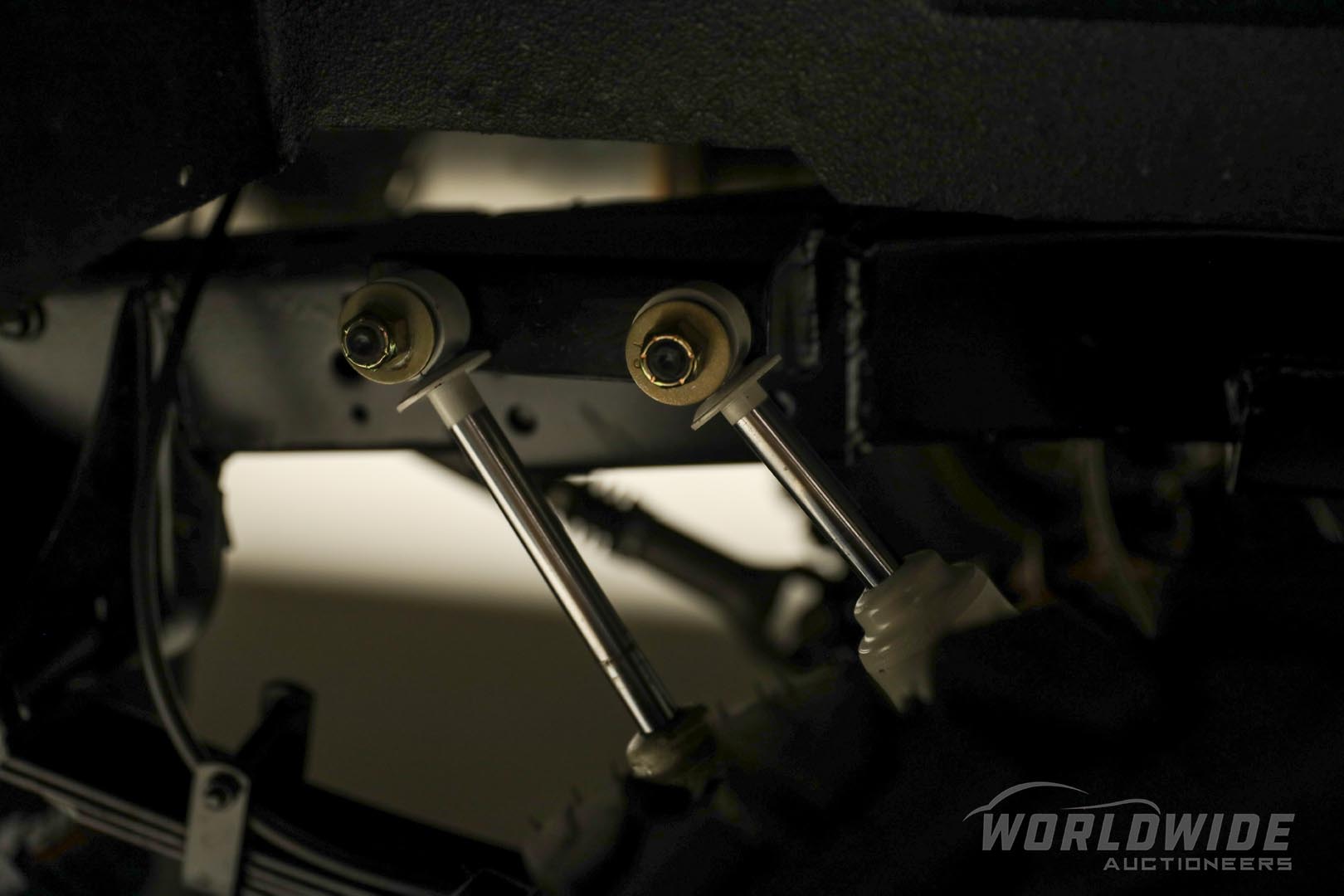 Selling on Saturday Evening
1973 Ford Bronco "Coyote" Restomod
Ford Performance 5.0L Gen 3 Coyote engine
Fabulous nut-and-bolt rotisserie build
Custom leather interior and Vintage Air
The idea of the Bronco began being discussed around Ford's headquarters somewhere around 1962, when Donald Frey, Ford's product manager, brought up the idea with Lee Iacocca who agreed it was a good idea. With Ford spending piles of cash to develop the upcoming Mustang, the only real order was to develop it as quickly and as inexpensively as possible. With the clay models built by mid-1963, the Bronco was approved for production by February 1964. The most expensive components were the chassis, which was unique to the Bronco, and the body, which was likewise unique. Everything else was common component engineered. Introduced in August 1965 for the 1966 model year, the Bronco was a great success, providing Ford customers with an alternative to the Jeep CJ, Toyota Land Cruiser and International Harvester Scout. Successful in various off-road competitions, the Bronco quickly earned a respected name for itself in a tough market. In fact, the original-style Bronco remained in production through 1977.
Ford must have had Jeep square in its sights in designing and engineering the Bronco. Like the Jeep CJ-5 of the time, the Bronco was small and designed with simple flat surfaces that were easy to keep protected from rocks. The Bronco was offered in three body styles: the "Wagon", which was a two-door with a removable hardtop, a "Roadster", which came roofless and with inserts instead of doors (much like the contemporary CJ-5), and a "Sports Utility Pickup", better known as the "half-cab", which did away with the two-person rear bench seat of the roadster and hardtop in favor of a mini pickup bed. The Roadster would only last until 1968, making it a particularly rare vehicle. The Bronco half-cab would stick around until 1973, leaving the popular wagon as the only body style for the remainder of the first-gen Bronco's life. According to Four Wheeler magazine, a total of 225,585 first-generation Broncos were built between 1965 and 1977 when production ended.
Starting with an open checkbook, this 1973 example has been treated to a nut-and-bolt rotisserie restoration and build emerging with a number of custom features that make it a remarkably eye-catching Bronco. Only the best quality components were used to create this super-cool machine. The Bronco is finished beautifully in Cacao Pearl, while a 5.5-inch James Duff lift and knobby, off-road tires with custom wheels give it a dominating height. It's powered by a new powerful and efficient Ford Performance 5.0L Gen 3 Coyote engine built with a BC Bronco's front runner pulley setup, and custom headers and custom engine mounts were used to ensure a proper and snug fit. A new 6R80W automatic overdrive transmission channels the power and the chassis benefits from a new Borgeson steering box and a new front sway bar. The new custom leather interior features supportive bucket seats, matching door panels, a custom center console, matching plush carpeting, new Dakota Digital gauges, Vintage Air and a dash topper in dark tan, all creating an environment far more luxurious than the original.
In pristine condition, this incredible vintage Bronco is ready for anything – exhibiting at shows, cruising around town or hitting the trail in the backcountry. Arguably the most rapidly appreciating segment of the market is that of the custom built early SUVs. Great custom builders are often backed up with orders, taking more than two full years and hundreds of thousands of dollars in advance to be completed. Why wait? Catapult yourself to the front of the line and add this impressive Bronco to your stable.